Therapy
The 7 Best Online Therapy Services Covered By Insurance
Last Update on June 21, 2022 : Published on February 1, 2022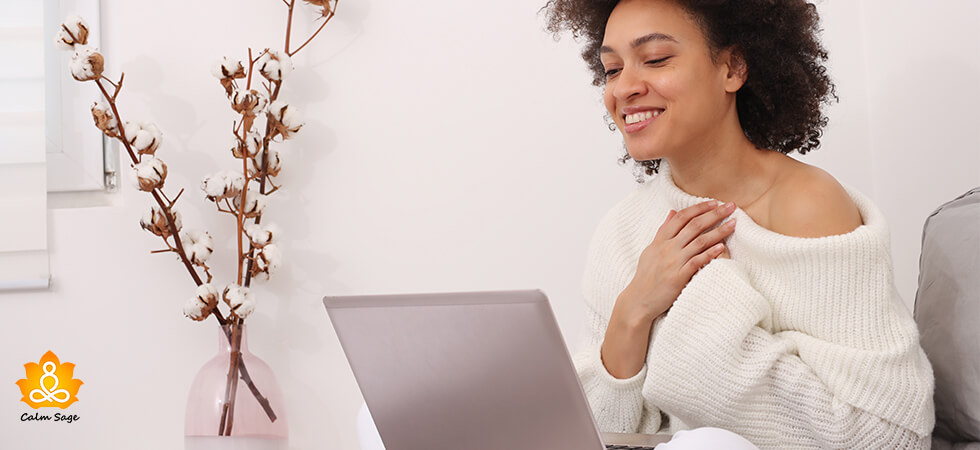 Online therapy is becoming more and more popular as we advance to the digital world. With therapy services gone online, there's a lot we can save when it comes to our finances, for example; when you can take your next therapy session from the comfort of your living room, you save money by not commuting from your home to your therapist's office, right?
Online therapy has made accessing mental health care easy and affordable, especially if your work hours are unconventional, if you don't have transportation, or just lack insurance to cover your therapy expenses.
However, with online therapy growing significantly, there's still the issue of affordability and accessibility that we need to take care of. Some of the online therapy platforms, while best for their services, may not accept insurance.
Here. I've listed some of the best online therapy that takes insurance or is more likely covered by insurance.
*Please keep in mind that some of these online therapy platforms may not be covered by specific insurance provided or if your plan allows it, you may be eligible for reimbursement under some of them.*
Best Online Therapy Covered By Insurance
1. Talkspace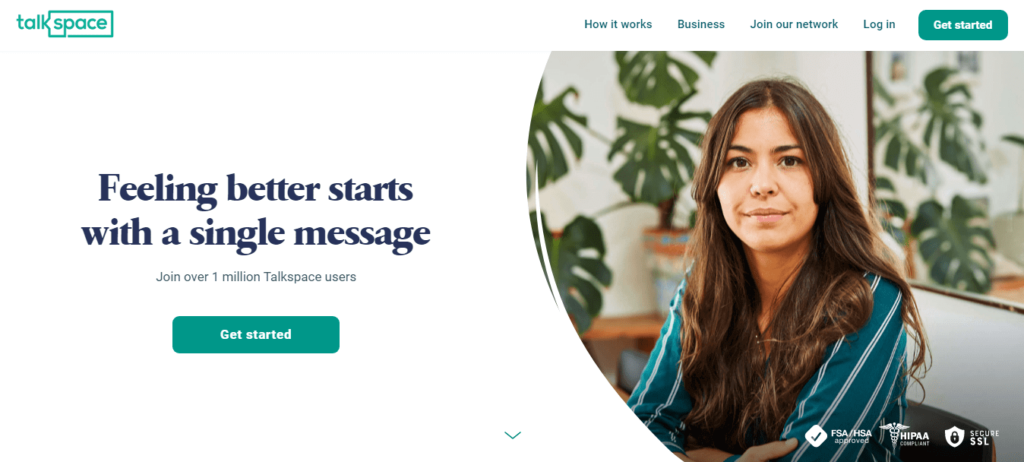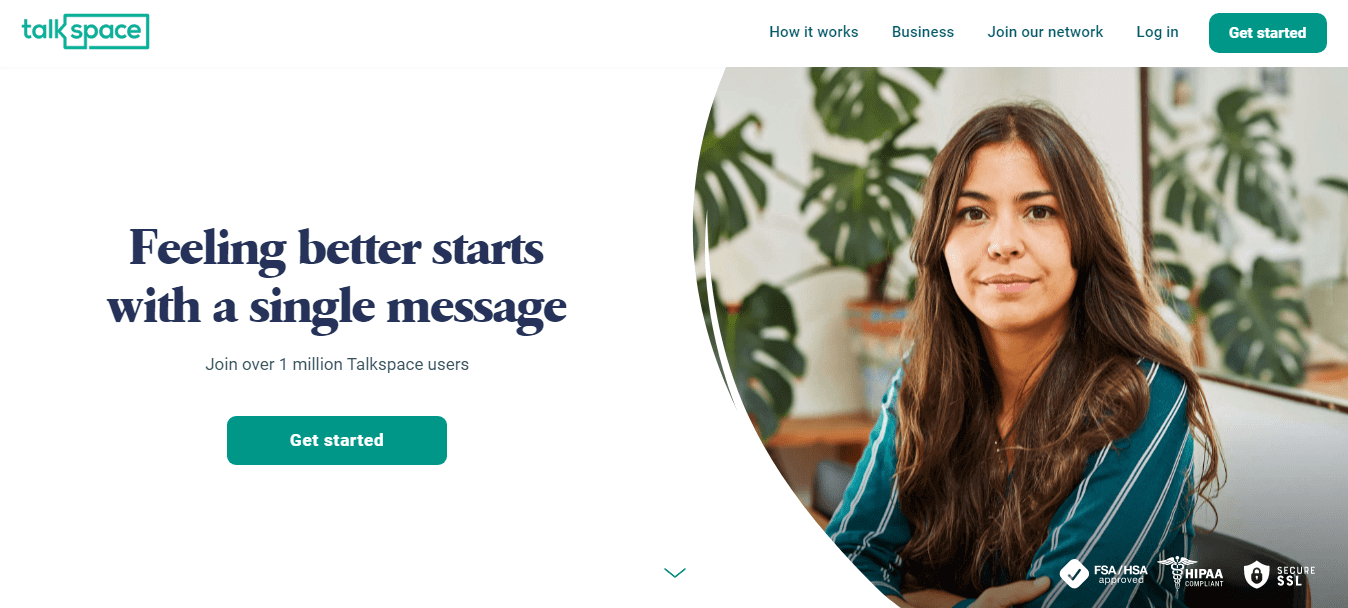 Talkspace is a subscription-based online therapy platform that offers therapy services including psychiatric help and medication management. The plans at Talkspace begin at $65 per week and may vary depending on your therapist and location. Psychiatry services may cost $199 for the initial session.
Talkspace app is available for Android and iOS and offers live video chats, audio chats, and unlimited messaging as communication options.
Insurance Available: Talkspace accepts insurance. Except for FSA, HSA, and EAP plans.
Also Read: Talkspace Review 2022
2. Cerebral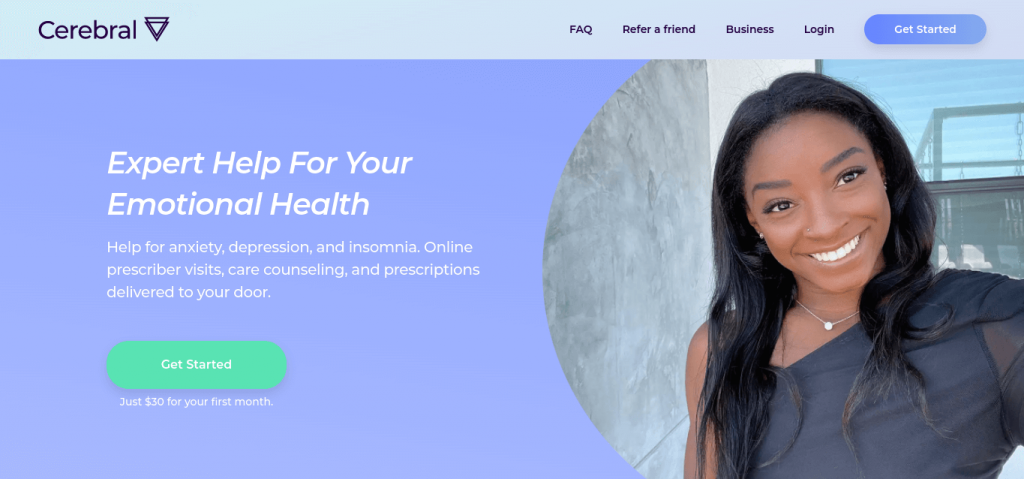 Cerebral is another online therapy platform that offers medication management and psychotherapy services covered by insurance. Although, the insurance may vary from state to state. The plans offered by Cerebral start with $29 (with in-network insurance) and $259 onwards (without insurance).
The Cerebral app can be found on Android and iOS for download and offers communication options including live video chats, phone calls, and text messaging.
Insurance Available: Yes
Note- This application has been discontinued
3. Amwell


Amwell, the third on our list, is another accessible and affordable online therapy platform that takes insurance. With licensed therapists available all around the clock, you can find couples therapy as well as access to psychiatrists via Amwell. However, this online platform does not offer free consultations or subscription services.
The cost per session can range from $109-$129 with communication options limited to live video and audio-only. The app is available for downloads on Android and iOS.
Insurance Available: Yes
Also Read: Amwell Counseling Review
4. Teladoc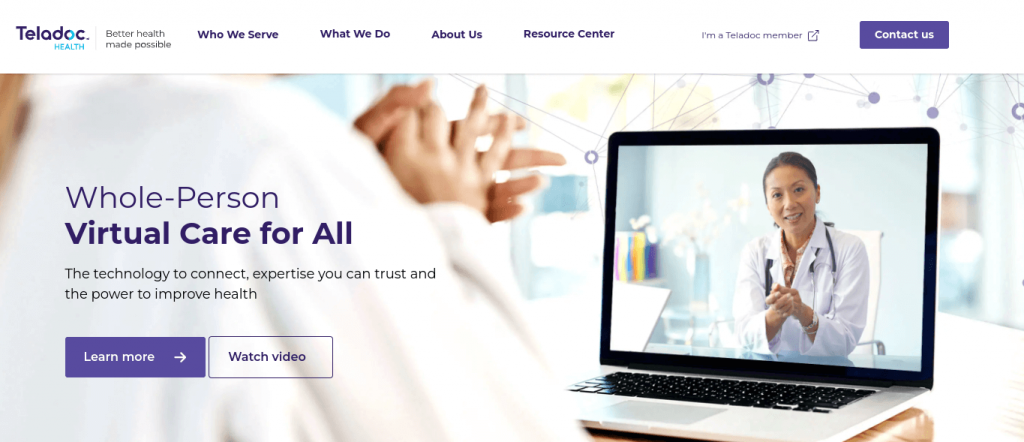 Teladoc is another online therapy platform that provides around-the-clock care to adults and teenagers in over 100 countries. Teladoc's licensed and experienced therapists also offer medication management to those in need.
The plans offered by Teladoc start with $99 for talk therapy, and from $119 onwards for psychiatry. These prices may vary differently with insurance. The app is available for download on Android and iOS with communication limited to live video calls and audio.
Insurance Available: Covered by in-network insurance plans
5. Monument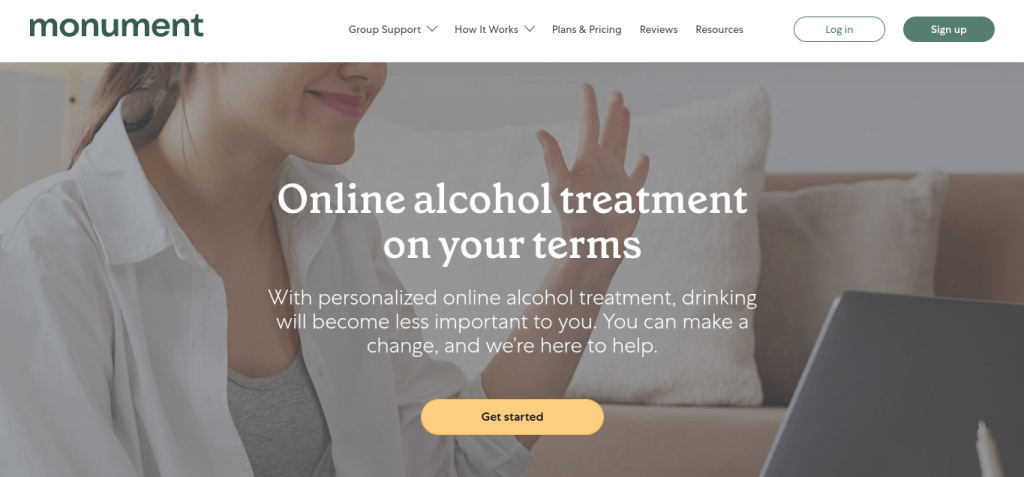 Monument, the fifth online therapy provider is the only one on our list that offers therapy services dedicated to addiction recovery and other associated mental health disorders. The plans offered by Monument are designed for sobriety.
Monument offers multiple subscription plans, free chat rooms, and access to support groups. However, the services are limited to certain geographical areas and the insurance may depend on your location.
The subscription cost at Monument can range from $9.99 to $249 per month. While the app is available for download on Android and iOS, the communication is limited to live video calls and text messaging.
Insurance Available: Yes, depending on the location
6. BetterHelp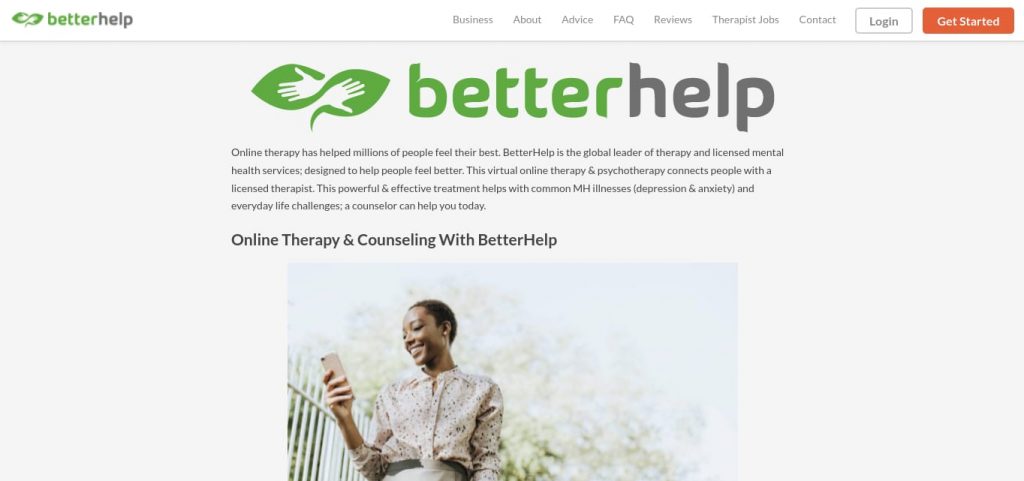 BetterHelp is one of the most popular yet ever-growing platforms of online therapy. With multiple therapy services provided by licensed, trained, and experienced professionals, BetterHelp is affordable and accessible to all, worldwide.
The subscription to BetterHelp starts at $60 and can go up to $90 per week, depending on your location. The BetterHelp app is available for download on Android and iOS. The communication options provided by BetterHelp include live video calls, chat, audio calls, and unlimited text messaging.
Insurance Available: Yes, but not all services are covered by insurance. However, you can request a receipt to seek partial reimbursement directly with your provider.
Also Read: Honest BetterHelp Review
7. ReGain

ReGain is an online therapy platform that offers services exclusively to couples at an affordable rate. With almost an expert grasp at resolving relationship concerns, ReGain offers multiple subscription options starting from $35 to $80 per week.
The ReGain app is available to download for Android and iOS users and offers communication options including unlimited text messaging, optional live calls, phone, and video calls.
Insurance Available: Yes, but many services are not covered by Medicare or Medicaid. However, if your plans allow it, you can apply for reimbursement.
Visit ReGain
Also Read: Regain Counseling Review
Final Words
Many online therapy platforms take insurance. However, not all platforms may accept insurance. Although, if you're covered by insurance, then you are more likely to find an online psychologist that takes insurance and that is also very likely to depend on your insurance provider, the therapist you choose, the treatment plan you decide on, and the geographical area you reside in.
It is recommended that you research well for your chosen online therapy platform before finalizing your choice.
Some additional tips you need to keep in mind:
1. Consider the starting cost: Some online services may offer a free trial or consultation. You can choose this to ensure you're choosing the right therapist before you say yes to the sessions.
2. Understand how payment works: Some services might ask for your copayment or coinsurance before your payments. Others may bill you later. Make sure you understand how payments work to avoid any surprises later.
3. Verify credentials: Before you select an online psychotherapist, always make sure you check their credentials, experiences, and license before saying yes.
4. Ask what types of services are available: Not all online therapy services are the same. For example, you may need medication combined with psychotherapy so make sure the platform you choose offers medication management as well.
I hope with this information, you'll be able to choose the right therapist and the right online therapy platform. Get the help you need by signing up with the right provider. If you need our help, you can always connect with us at info@calmsage.com.
If you found this article helpful, comment down your thoughts and views. Let us know if we missed any online therapy platforms.
Until next time, take care, and stay safe!