Perinatal Depression: Symptoms, Causes, and Treatment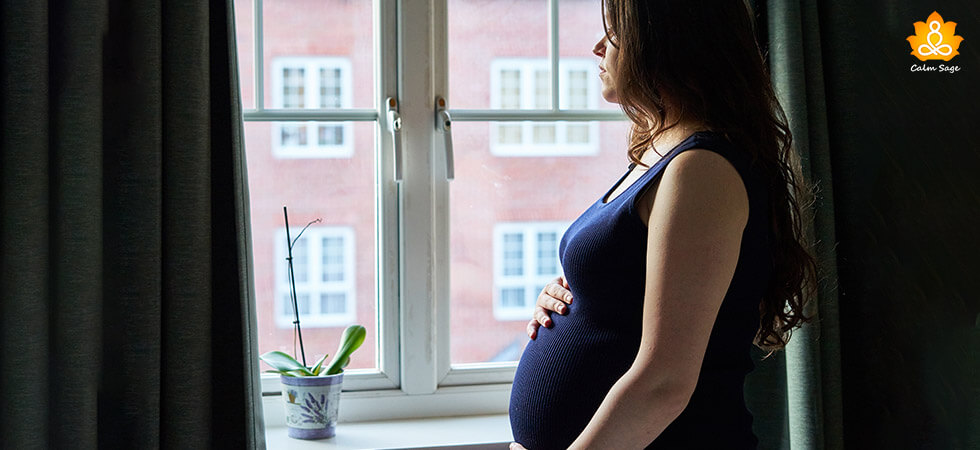 Introduction to Perinatal Depression
Pregnancy brings out so many physical changes to the body. Such physical changes are observed to be challenging for mental and emotional health. It is totally common to experience feelings of sadness and happiness both at the same time. It might happen that one second ago you were feeling happy about giving birth to a new life and one second later you are feeling anxious or sad.
Scientifically, these emotions are referred to as mood swings during pregnancy and after giving birth stage (postpartum). However, sometimes it becomes more difficult to handle such emotions and they become more serious.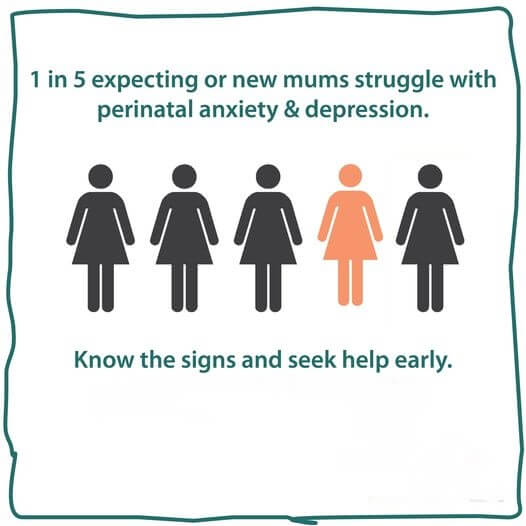 In simple words, perinatal depression is a type of depression experienced during or after pregnancy perinatal depression is known to be found in one in seven females which makes this mental health condition more common across the world. This blog covers an overview of Perinatal Depression.
This blog covers:
Symptoms of Perinatal Depression
According to the research, it is totally common to experience mood swings during pregnancy and after giving birth. However, mild mood swings are common during pregnancy. When the feelings of anxiety and depression increase during or after pregnancy, it might be high time to ask for professional help.
Signs and symptoms of Perinatal Depression are:
Continuous sadness
Not able to perform daily activities
Feeling of loneliness
Feeling of hopelessness
Crying
Low energy
Deprived quality of sleep
Persistent irritation
Continuous anxiety and depression
Loss of interest
Poor bond with the baby
Loss of weight or changes in appetite
Causes of Perinatal Depression
Causes of perinatal depression revolve around social, psychiatric, and medical vulnerabilities. The fact "depression is more common in females over males" explains much of the reasons behind perinatal depression. Mostly, perinatal depression takes place during the reproductive years. This means hormonal activity is the reason behind perinatal depression. Up-down between the hormones plays a major role in the signs of perinatal depression.
Some of the common risk factors contributing to the signs of perinatal depression are:
Family or personal history of depression
Stress
Maternal anxiety
Unintended pregnancy
No social support
Drinking or smoking
History of sexual or physical abuse
Complications in pregnancy
Pregnant females with signs of stress, anxiety, and depression should be closely monitored or should get professional help from a registered mental health provider.
Treatment for Perinatal Depression
Symptoms of perinatal depression come in episodes which makes females more anxious during pregnancy. The good news is perinatal depression is treatable. If not treated properly, it can lead to various severe mental and physical health issues.
Therapy is the most common and effective treatment option for Perinatal Depression. In severe cases, therapists can also prescribe medication (it totally depends on the condition). Perinatal depression comes under depressive disorders which means there are various therapy options for the treatment of Perinatal Depression, like:
1. Psychotherapy for Perinatal Depression
Psychotherapy is the first option considered while treating perinatal depression. Psychotherapy helps women understand the diagnosis and related impacts. Therapy helps females to develop self-help strategies that help in decreasing the symptoms of perinatal depression. The two most common therapies for treating Perinatal Depression are:
Interpersonal therapy is the most effective therapy known for perinatal depression. Interpersonal therapy works on interpersonal issues that contribute to depression. Interpersonal therapy introduces females to social adjustment and improvement in relationships with family members and friends.
Cognitive Behavioral Therapy (CBT)
CBT works on feelings and thoughts. Sessions of CBT help identify and reframe negative thinking processes into a positive thinking process. CBT helps in recognizing the thinking process which influences the emotions. Read more about CBT from here.
Related Read: Top 10 Online Therapy and Counseling Programs 
2. Acupuncture
Alternative therapy options like acupressure and acupuncture are effective for managing the signs and symptoms of perinatal depression. It also helps with postpartum depression.
Related Read: Self-acupressure therapy
Coping strategies for Perinatal Depression
1. Physical Activities and Exercise
It is really essential to stay physically active and engaged in exercises during or after pregnancy. Physically active females are less likely to experience perinatal depression. Therefore, if you or your loved one are going through pregnancy include some physical activities and exercises in your daily routine. You can also take the advice of your doctor or mental health provider.
2. Proper Rest
Proper rest and sleep during pregnancy are really important to manage the symptoms of perinatal depression. Proper sleep also improves the health of the baby. Improper rest and sleep contribute to stress and anxiety.
Related Read: How to fall asleep in 10, 60, or 120 seconds
3. Support Groups
If you or your loved one is experiencing the feeling of loneliness then you should consider joining a support group. You can ask your therapist to recommend a support group online or nearby.
Here we have arranged a list of Support Groups You can Join:
Top Free Online Anxiety Support Groups to Join
5 Best Depression Support Groups You should Join
Best Eating Disorder Online Support Groups 
Best Online Bipolar Disorder Support Groups
4. Proper diet and nutrition
During and after pregnancy, it is really important to have a proper diet and nutrition. Research shows that "what you eat can determine how you feel both physically and mentally." Therefore, try to include all the essential nutrients in your diet.
5. Professional help
If you or your loved one is not able to cope up with the depression, Calm Sage highly recommends looking for professional help. If you're looking for online help, try Betterhelp to avail the discount and offers.
Connect with the Licensed Therapist Now
Disclaimer: As BetterHelp Affiliate, We may receive compensation from BetterHelp or other sources if you purchase products or services through the links provided on this page.
Please Note: We have provided this material as information. It is not intended as a substitute for medical expertise or advice. We strongly encourage you to discuss any decisions about treatment with a certified mental health provider.
I hope this blog helps you to understand perinatal depression. For more such content, follow Calm Sage on all social media platforms.
Thanks for reading.