Depression
What is Perinatal Depression: Symptoms, Causes, and Treatment
Last Update on May 16, 2022 : Published on May 16, 2022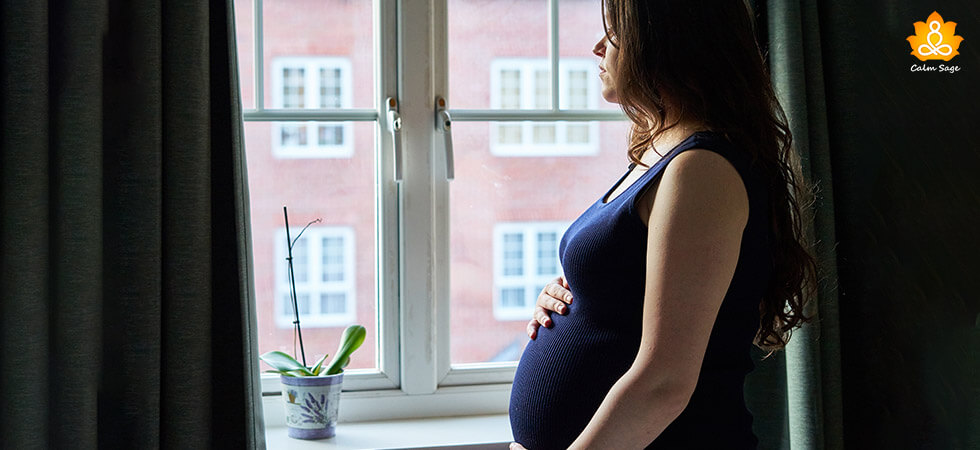 Pregnancy brings a lot of changes in a person's life, mentally and physically. If you know about pregnancy, I am sure you must have heard of postpartum depression. But, have you heard of prenatal or antenatal depression?
Postpartum depression is the persistent sadness, changes in thoughts, feelings and actions and disconnection from the child and things you once enjoyed happens after the birth of your child. Prenatal depression is the complete opposite, it happens during pregnancy, before the baby is born.
When talking about depression and pregnancy, Perinatal depression cannot be missed. Now, perinatal depression is a combination of postnatal and prenatal depression, so you experience depression both during and after pregnancy.
Today we will be discussing one of these Pregnancy depressions, i.e Prenatal Depression.
Let's get started…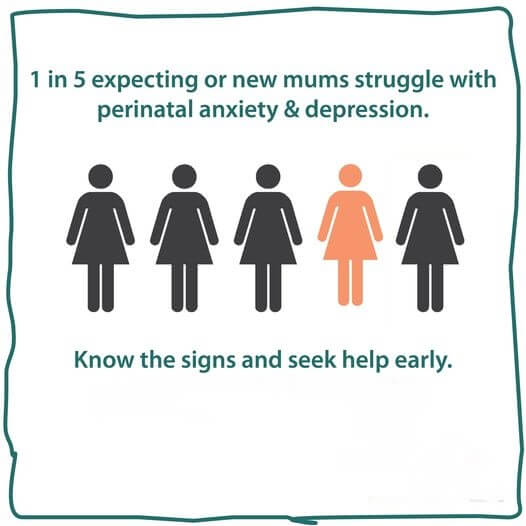 What Is Prenatal Depression?
Depression isn't just about feeling sad,  it is a severe mental health condition which causes problems related to your thoughts, feelings and actions which then interfere with your ability to lead a normal life. When depression happens during pregnancy, it is known as Prenatal Depression.
Now, let's not confuse the mood swings women experience during pregnancy, each pregnancy has its ups and downs and that's perfectly normal. If the feeling of sadness, irritability, anxiousness and other negative emotions continue to exist for a long period of time, it is possible you might have developed Prenatal Depression.
Symptoms of Perinatal Depression
Pregnancy can make you experience a lot of emotions altogether and it can be overwhelming sometimes. Some symptoms of depression come and go during pregnancy but are considered normal.
If at least 3 or more symptoms of depression occur and remain continuously for 2 or more weeks only then can it be considered prenatal depression.
Let's take a look at the signs and symptoms of prenatal depression;
Uncontrollable mood swings
Sadness, irritability, hopelessness
Feeling overwhelmed (almost all the time)
Frequently and easily cries
Decreased motivation and energy to do anything
Eating too much or too little
Indecisiveness
Sleep-related problems
Issues with memory
Not interested in activities you once enjoyed
Withdrawal from friends and family
Physical aches and pains
Inhibitions regarding parenthood
Anxious thoughts about the baby
Decreased self esteem
Causes of Perinatal Depression
There are various risk factors and potential causes for someone to develop depression during pregnancy (prenatal depression).  You are quite vulnerable during pregnancy and it's very important to take care of your physical as well as mental health.
Let's take a look at a few risk factors that you should keep in mind and stay clear of them if you can. Here you go…
Anxiety, if you are prone to anxiety make sure you learn some stress management techniques so that you don't lose to anxiety
If you lead a stressful life, developing prenatal depression is quite possible so make sure you stress away from you
If you have a history of depression, you can develop depression during pregnancy as well
Having a poor social support system can also foster prenatal depression
An unplanned or unintended pregnancy can also aid in developing prenatal depression
Violence or abuse by your intimate partner can also cause depression during pregnancy.
Treatment for Perinatal Depression
Symptoms of perinatal depression come in episodes that make females more anxious during pregnancy. The good news is perinatal depression is treatable. If not treated properly, it can lead to various severe mental and physical health issues.
If you experience any of the symptoms of prenatal depression mentioned above, it'd be best for you to talk to your doctor about your symptoms and get proper guidance. If you have been screened and diagnosed with prenatal depression, you will be advised to work on improving the quality of your life.
For example, eating healthy food, improving sleep patterns, exercising daily, etc.
If those fail to work and if your condition is severe you will be advised to get psychological treatments in the form of therapies. Antidepressants are also prescribed in some cases but only when the condition is way worse than a manageable condition.
Perinatal depression comes under depressive disorders which means there are various therapy options for the treatment of Perinatal Depression, like:
1. Psychotherapy for Perinatal Depression
Psychotherapy is the first option considered while treating perinatal depression. Psychotherapy helps women understand the diagnosis and related impacts. Therapy helps females to develop self-help strategies that help in decreasing the symptoms of perinatal depression. The two most common therapies for treating Perinatal Depression are:
Interpersonal therapy is the most effective therapy known for perinatal depression. Interpersonal therapy works on interpersonal issues that contribute to depression. Interpersonal therapy introduces females to social adjustment and improvement in relationships with family members and friends.
Cognitive Behavioral Therapy (CBT)
CBT works on feelings and thoughts. Sessions of CBT help identify and reframe negative thinking processes into a positive thinking processes. CBT helps in recognizing the thinking process which influences emotions. Read more about CBT here.
Connect With Licensed Therapist Now
Related Read: Top 10 Online Therapy and Counseling Programs 
2. Acupuncture
Alternative therapy options like acupressure and acupuncture are effective for managing the signs and symptoms of perinatal depression. It also helps with postpartum depression.
Related Read: Self-acupressure therapy
Dealing With Prenatal Depression On Your Own
There are a few things that you can do on your own if you have been diagnosed with prenatal depression. Taking an initiative all by yourself in taking care of yourself and your baby is very important, other than what your doctors have asked you to do, here are a few things you can do on your own to improve your condition;
Make sure you sleep well, create a sleep routine, and religiously follow it
Create some personal boundaries and don't shy away from saying NO
Without a doubt, you can ask for help. Be it your partner, Parent or a friend just ask for help if you need it
Have some ME TIME, Pregnancy is a beautiful journey, enjoy it by engaging in things you love
You can get in to touch with other mothers who dealt with prenatal depression and learn from their experiences
That's All Folks!
Please Note: We have provided this material as information. It is not intended as a substitute for medical expertise or advice. We strongly encourage you to discuss any decisions about treatment with a certified mental health provider.
I hope you found this blog on prenatal depression interesting and helpful. If you are a mother you know how blissful it is to be one. Share this blog with all your friends, family, and mom-to-be so that their prenatal depression doesn't go unrecognized.
Thanks for reading.
Take care and stay safe.