Therapy
What is Self-Therapy: Can You Be Your Own Therapist?
Last Update on September 13, 2022 : Published on May 26, 2022
'You can be your own therapist!' you read it right, self-therapy is a legit thing. In fact recently it has gained a lot of popularity since people have started giving attention to their mental health. Self-therapy is basically helping yourself heal all by yourself.
Isn't that amazing? The whole concept of self-therapy revolves around the idea of trying to help and heal yourself from any emotional or mental difficulties, disturbances or problems without the help of a professional.
Now, there has been a lot of debate on self-therapy, some say it's a good practice whereas some are afraid that the lack of professional knowledge can be a big hurdle in the process of trying to practice self-therapy.
Let's dig deeper into this process of self-directed therapy…
Understanding Self Therapy
Self-therapy can be referred to as a type of psychotherapy which is conducted in the absence of a therapist. The role of the person giving therapy and the person receiving therapy both are played by just one person (i.e. yourself).
Simply put, the therapeutic process which is administered by yourself without any assistance from a trained therapist is known as self-therapy. You give yourself therapy, as simple as that!
The definition of self-therapy according to Merriam Webster says, "Therapeutic treatment of oneself especially for the purpose of coping with one's personal or emotional problems"
Self-Therapy And Jay Earley
One of the main concepts in self therapy is 'inner critic' and Jay Earley has worked a lot on inner Critic and its application during self-therapy. Earley is also the proud founder of a website called 'Self-Therapy Journey'
Jay Earley says in his work on self-therapy and 'inner critic' that the inner critic is a very important part of our system that judges us, demeans us and motivates us to get things done. He also claims through his work that inner critic has an influence on our self-esteem which might underpin anxiety, depression, etc.
Common Tools For Self Directed Therapy
There are various methods to initiate and practice self-directed therapy. Today, we will be discussing the 4 most common tools used for self-therapy;
1. Journaling: journaling is one of the best ways to express your thoughts and feelings which will then help you identify your thought patterns and become more self-aware.
2. Guided courses: you need some knowledge to administer therapy on yourself, it's best to join a course where they teach you some basics about the therapeutic process.
3. Cellular applications: there are various meditation, mindfulness, relaxation, anxiety relief, etc. apps available on your mobile phones. You can take some help from there.
4. Self-help Books: just like apps there are different books available on helping yourself heal. You can invest in self-help books and use them as a guide.
A Step By Step Guide For Self Therapy
Self-therapy doesn't really have one defined structure. Different people use different techniques to administer this self-directed therapy. It depends on from which type of psychotherapy you have taken influence from (cognitive behavioral therapy, rational emotive behavioral therapy, etc.).
Here's just an idea of how you can go about while administering self-therapy;
1. Set Goals: you should try to begin with setting a goal for self-therapy, what would you want to achieve by the end of the entire therapeutic process? Is it to reduce anxiety or manage intrusive thought?
2. Understand your problem: try to go to the roots of your problem. Begin with identifying what troubling you, then move on to recognizing the triggers and so on. Try to get a deeper understanding of your issue.
3. Focus on your feelings: once you have recognized the problem completely, it's time to pay close attention to your feelings and emotions. Why, what and how did you feel whatever that you did?
4. Identify negative beliefs that you are living with: every feeling that you experience is associated with a set of beliefs, values and inner critic. Identify what you mind is constantly telling you.
5. Challenge your thoughts: whenever you experience negative, disturbing thoughts begin questioning them. Challenge each of your negative beliefs and thoughts.
6. Replace negative thoughts: once you have identified and challenged your negative, disturbing and irrational thoughts, it's time to replace them with positive ones.
7. Be consistent: the only way you can get rid of negative thoughts and see better results from self-therapy is when you practice regularly.
Self-Therapy Pros & Cons
Just like a coin has two faces, self-therapy also has two sides to it. Let's quickly give it a look;
Pros:
Its affordable
You can administer self-therapy anytime you want, don't have to wait for appointments
The process can be flexible
Cons:
A professional can make the process move faster
Self-diagnosing can be dangerous
Knowledge about techniques is limited
Online-Therapy
Best at providing Cognitive-behavioral therapy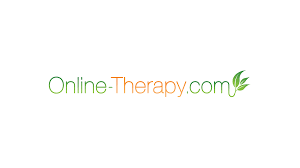 Excellent qualified, certified, and trained therapists
Unlimited communication with the therapist via video, audio, and chat
Offers a therapy toolbox with access to worksheets, journals, and more
Affordable weekly subscription plans to pick from
That's All Folks!
I hope you found this blog about self-therapy interesting and helped you understand this self-directed therapy. If you plan to indulge in self-therapy make sure you read about different therapeutic processes before you begin so that you know what you are doing.
Thanks for reading.
Take care and stay safe.