Therapy
Mini-Guide: Rational Emotive Behavioral Therapy (REBT)
Last Update on September 13, 2022 : Published on December 12, 2020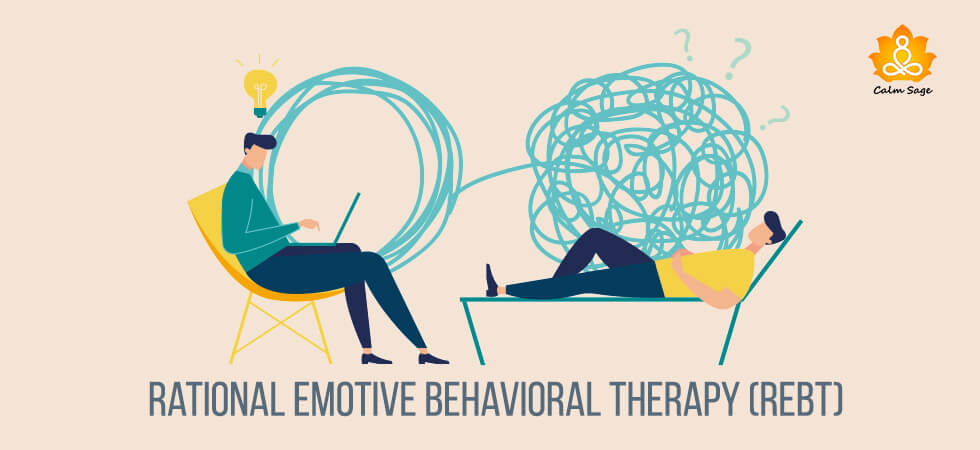 One of the many techniques in psychotherapy, Rational Emotive Behavioral Therapy or REBT was first introduced by American psychologist Albert Ellis in the 1950s. Ellis was inspired by the teaching of Asian, Greek, and Roman philosophers when he introduced REBT in modern psychotherapy.
REBT is a form of cognitive-behavioral therapy that focuses on helping people with mental health disorders change their thinking and behavior patterns. This technique was designed to help people manage their emotions, cognitive thinking, and behavior. REBT states that the way people feel is directly influenced by how they think.
This therapy aims to help people reconstruct their unjustified and negative thinking to overcome mental challenges and general distress. REBT was first called 'rational therapy' (RT) but was later renamed 'rational emotive therapy' (RET) in the late 1950s. In 1992, the therapy was renamed 'Rational emotive behavioral therapy' (REBT).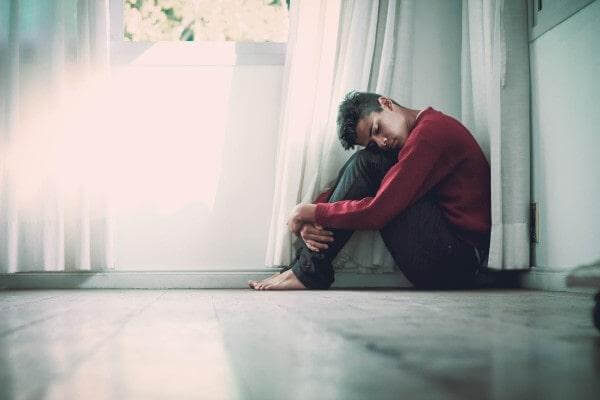 Who Can REBT Help?
This therapy is beneficial for people with various mental health disorders. Some of them are:
Addiction
Guilt & loss
Procrastination
Principles Of REBT
The key principle of REBT is to help people improve their lifestyle and enhance their overall wellness. For instance, a person wants to fulfill their dream and achieve a set of goals but irrational, self-defeating thoughts are getting in their way. These critical thoughts can influence their behavior and actions. REBT helps solve that problem.
This approach follows the ABC model:
A: An activating event or conversation that triggers a negative response/reaction.
B: the irrational belief that occurs from the aforementioned event.
C: the consequence of the negative response that triggers the distressed behavior.
REBT helps a person reframe negative thinking and emotion and replace it with positive affirmations.
For example; if you approach someone for a business opportunity and they don't get back to you for whatever reason, you may start thinking about all the ways your proposal wasn't enough or maybe you are a terrible entrepreneur. This thinking may lead you to think that you are not good enough to open a business and are never going to be successful. This will result in a lack of self-confidence, low self-esteem, and maybe even depression.
REBT, in this case, will help you to reframe your negative thinking. An REBT therapist will help you understand the reasons why an investor didn't approach you. Maybe they are thinking about your proposal or maybe they got busy and forgot to respond to you. This doesn't mean that you are a terrible entrepreneur or aren't meant to succeed.
REBT Techniques:
The three main techniques REBT uses are:
1. Problem-Solving Techniques
Problem-solving techniques help with activating events. They include techniques to develop skills to solve problems, self-confidence, social skills and communication, better decision-making skills, and skills to resolve conflicts if they arise.
2. Cognitive Restructuring
Cognitive restructuring helps change the irrational beliefs a person has from the activating event or situation. This includes techniques such as logical and rationalizing techniques, guided imagery/visualization, reframing thoughts, using humor and irony, exposing oneself to what they fear, and disputing irrational thoughts and actions.
3. Coping Techniques
Coping techniques help in managing the consequences of irrational thoughts and beliefs. They include techniques such as relaxation, hypnosis, or meditation.
Difference Between CBT & REBT
CBT (Cognitive-behavioral therapy) and REBT (Rational emotive behavioral therapy) are both based on similar beliefs however there is a difference between the two approaches. Both of the therapy approaches help to identify and change the thinking pattern that causes a person to feel stressed.
REBT focuses more on the self-acceptance part of the therapy while trying to avoid self-judgment. REBT is different from CBT as it also employs humor and irony in its techniques. It also helps in addressing secondary symptoms of anxiety and depression such as getting anxious about getting anxiety or feeling sad and depressed about being depressed.
The goal of CBT is to identify, recognize, and change the thinking from negative to positive thoughts while emphasizing staying in the present and focusing on more realistic thinking than positive thoughts.
Online-Therapy
Best at providing Cognitive-behavioral therapy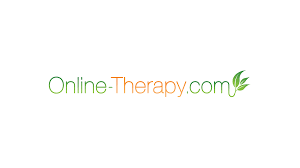 Excellent qualified, certified, and trained therapists
Unlimited communication with the therapist via video, audio, and chat
Offers a therapy toolbox with access to worksheets, journals, and more
Affordable weekly subscription plans to pick from
Final Words
REBT is a sub-type of CBT and psychotherapy that helps a person manage and deal with various mental health conditions. The main focus of REBT is to identify irrational thoughts and beliefs, reframe those beliefs, and convert them into positive affirmations.
The goal of REBT is to let a person know and rationalize their thinking while simultaneously making sure that it is an emotionally healthy response and to learn from it and move on rather than letting those irrational thoughts control them.
If you or your loved one shows signs of mental illness, consult your mental healthcare provider to understand how and which technique works best for you.
"Too many people are unaware that it is not outer events or circumstances that will create happiness; rather, it is our perception of events and of ourselves that will create, or uncreate, positive emotions." – Albert Ellis
Keep being happy, keep thinking positive!