Therapy
Top 10 Therapists Approved Books For Self-help
Last Update on October 7, 2020 : Published on October 7, 2020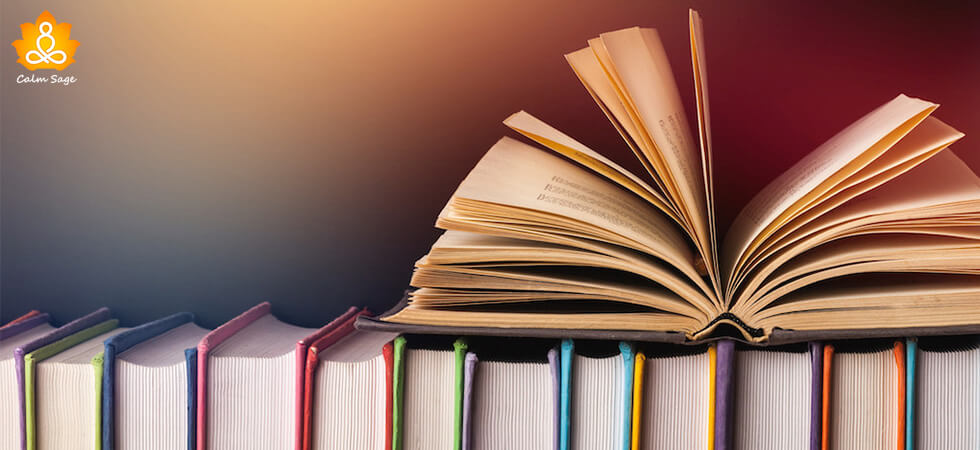 You may deny the fact but reading about mental health and self-help books helps you in recovery. Be it depression, anxiety, stress, or any other mental health issue, you can always help yourself with self-help books related to mental health. Regardless of any mental health issue, you can also include self-books in your self-care routine.
Self-help books are life-changing, convert negative thoughts into positive thoughts, secretes happy hormones and creative flow, and whatnot. In this blog, I have enlisted the top 10 therapists approved self-help books for better recovery and self-care. So, let's get started.
Top 10 Therapist approved books for Self-help
1. The Highly Sensitive Person by Elaine N. Aron

Published: 1 January 1996
Author: Elaine N.Aron
Get it on Google Play Books
This book is one of the highly recommended books from therapists. This book has covered all those childhood memories and teenage issues with solutions. This book teaches readers to not be sensitive, emotional, and upset. The author of the book has embedded all the positivity and sparkles in the book which makes it the best.
2. Health at Every Size by Linda Bacon

Published: 2008
Author: Linda Bacon
Get it on: Kobo
This book is full of scientific research and health-related tools which gives us a chance to improve mental health through mindful eating. The author teaches readers to be more powerful and empowered. It breaks all the myths related to losing weight and mental health.
3. The Mindful Path to Self-compassion by Christopher Germer

Published: 28 April 2009
Author: Christopher Germer
Get it on Google Play Books
Everyone goes through different struggles and their levels of persuasions are also different. This book has covered how we can get on the road of self-compassion. The writer of the book Christopher Germer took dating onto a different level wherein mindfulness is followed which makes this one of the best self-help books for this generation.
4. The Life-Changing Magic of Tidying Up by Marie Kondo

Published: 15 January 2011
Author: Marie Kondo
Get it on Good Reads
This book is a complete life and game-changing book; it helps in the improvement of relationships, mood, cognitive functioning, physical health, mental health, and whatnot. The author has completely added evidence-based research which supports the people in establishing inner-peace.
5. The Body Keeps the Score by Bessel Van Der Kolk

Published: 25 September 2014
Author: Bessel Van Der Kolk
Get it on Google Play Books
This book is based on the recovery of trauma. While undergoing therapy, you can opt to read this book for better healing and recovering from the trauma. This book is a must read if you wish to know how perceptions impact our daily life.
6. The Happiness Trap by Russ Harris

Published: January 2007
Author: Russ Harris
Get it on: Kobo
This book is highly recommended for beginners and for those who wish to practice mindfulness. This book is based on psychotherapy relating to cognitive behavioral therapy. It teaches readers to be more mindful and let go of the past.
7. Sisters of the Yam by Bell Hooks

Published: 1993
Author: Bell Hooks
Get it on Good Reads
All the girls who are experiencing issues due to your tone or body shaming, this book is for you. This book covers how perfect body and skin tone affects health and wellness. This book empowers you all to be more powerful, strong, and fierce.
8. Why Life Speeds up as you get Older by Douwe Draaisma

Published: 2001
Author: Douwe Draaisma
Get it on Good Reads
This book is all about the collection of essays with reference to European history and art. The book reflects the difference between philosophy and psychology. It talks about how things have changed over time. The book encourages the reader to become more thoughtful about productive stuff.
9. My Grandmother's hands by Resmaa Menakem

Published: 2017
Author: Resmaa Menakem
Get it on Good Reads
The special fact that I want to highlight this book is the knowledge of neurobiology and history. The writer has explained how racialized violence outbreaks in the USA. Other than this, it connects the reader with modern day-police with the history wherein people actually experienced trauma due to all these situations.
10. Out of the Woods by Brent Williams

Published: July 2017
Author: Brent Williams
Get it on: Kobo
This book is a powerful book as it reflects on the journey of a man with mental health issues. It's a detailed graphic novel with vulnerability and authenticity. The special thing about this book is that it talks about mental health issues that usually all the men experience.
I hope this blog helps you to find your self-help therapist approved book. Comment down your favorite self-book from the list. For more such content, follow Calm Sage on all social media platforms.
Thanks for reading!