Motivation
Top 10 Uplifting Movies on Netflix That Could Change Your Life Part-II
Last Update on October 26, 2023 : Published on April 18, 2020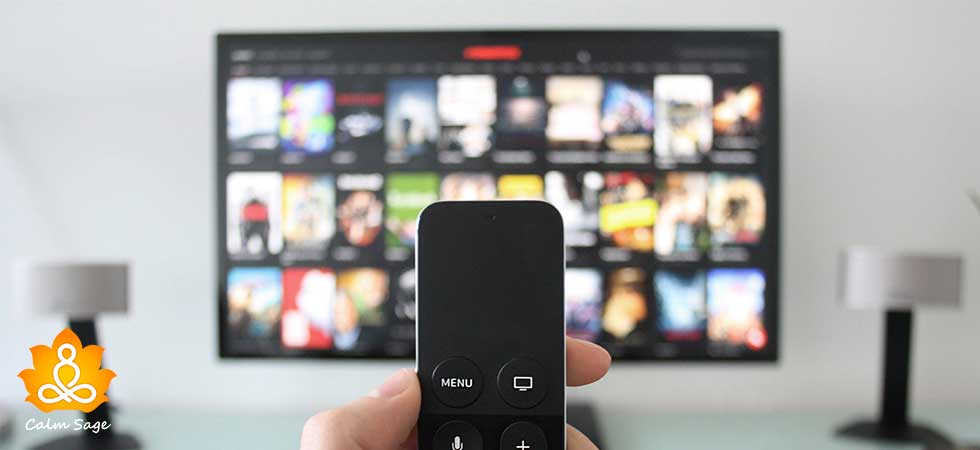 We curated a list of 15 uplifting movies for you earlier this week. You can go and check that blog as well. You might find an interesting movie in that list. For now, let us scroll through these uplifting movies first.
We all have heard of the slang "Netflix and Chill" well… how about tweaking it a little and go for "Netflix and Uplift."
C'mon, let us be honest! We all look for ways to get into a happy mood and uplift our mood. And what can be a better way than watching a movie on Netflix?
Here is a list of some uplifting movies that are available on Netflix that you can watch and go on a mini-emotional ride. So, set that popcorn to pop in the oven and start scrolling through the list…
Top Uplifting Movies on Netflix:
1. Same Kind of Different as Me
Another movie inspired by true-life events of international art dealer Ron Hall (Greg Kinnear) and his wife. With their marriage on the verge of falling apart, they befriend a homeless man hoping it to be the last source to save their wedding. Enjoy their remarkable journey of fun, joy, laughter, and tears.
Favorite Lines: "Being friends is like being a soldier in the army. You live together, you fight together; you die together."
IMDb Rating: 6.6/10
Directed by: Michael Carney
Duration: 1h 59min
Watch Trailer:
2. Julie and Julia
Yet another real-life event inspired movie that is a tribute to the top class chef- Julia Child. She inspired many lives through her cooking, one such ray of inspiration reached Julie (a young writer). They both took the challenge of cooking 524 recipes in 365 days. But, this movie is not about cooking! It has a lot more to offer, from a supporting relationship and doing what we love.
Favorite Lines: "Doors are going to open doors you can't even imagine exist."
IMDb Rating: 7.0/10
Directed by: Nora Ephron
Duration: 2h 3min
Watch Trailer:
3. Seven Pounds
With Will Smith as the starring actor, a movie is definitely going to uplift you. This one has its own reasons to love Will Smith altogether. This movie is like a mysterious personal tale that begins after losing a loved one but depicts the true declaration of love. It will teach you to live again and will leave you with thoughts to ponder over.
Favorite Lines: "Don't be weak…Don't be weak!"
IMDb Rating: 7.6/10
Directed by: Gabriele Muccino
Duration: 2h 3min
Watch Trailer:
4. Eat Pray Love
If the saying- 'when life gives you lemons; you make lemonade' was to be portrayed in a movie, nothing can be better than, Eat Pray Love. When life is hard don't let it take a toll on you, instead seek opportunities and explore the unexplored. If you are in misery, only you can get out of it. Start doing what you enjoy! Need inspiration? Giddy up and explore the three I's of the world with Kitty to Italy, India, and Indonesia, through this movie.
Favorite Lines: "Happiness is the consequence of personal effort. You fight for it, strive for it, insist upon it, and sometimes even travel around the world looking for it."
IMDb Rating: 5.8/10
Directed by: Ryan Murphy
Duration: 2h 13min
Watch Trailer:
5. Come Sunday
This movie is inspired by the life of Bishop Carlton Pearson and is a dramatic tale. It is based on an episode of the public radio series This American Life. This movie touches on various restrained explorations of faith.
Favorite Lines: "Why is everyone so scared to love each other unconditionally? To believe in unconditional love?"
IMDb Rating: 5.9/10
Directed by: Joshua Marston
Duration: 1h 46m
Watch Trailer:
6. 3 Idiots
Inspired by a real-life inventor- Sonam Wangchuk (it should not be confused by a biopic though). This movie has fun, love, laughter, and sad moments, all together. It might also give you friendship goals and a different lens to look at career and life. In the end, it will leave you happy! and you can watch anime series
Favorite Line: "Pursue excellence and success will come chasing you"
IMDb Rating: 8.4/10
Directed by: Rajkumar Hirani
Duration: 2h 50min
7. Battle
We are constantly trying to fit ourselves in the high-end societal standards; without being much concerned about what we really want from our lives. But, sometimes hitting a rough patch, actually pushes us to step out of this constraint life and explore the world you love. Though, in the end, you have to choose between these two different worlds. Find out which one Amalie chooses- her happiness or the fancy world.
IMDb Rating: 6.0/10
Directed by: Katarina Launing
Duration: 1h 35min
Watch Trailer:
8. The Bucket List
I can honestly watch this movie every weekend! With numbered days in life would you choose to have a sulky behavior or would rather make a bucket list and set your journey to strike it all off? If you opt for the first answer then you should definitely watch this movie. However, if you opt for the second one… watch it to get the right inspiration. Life is unpredictable but Jack and Morgan are here to teach you to live it to the fullest.
Favorite Lines: "You measure yourself by the people who measure themselves by you."
IMDb Rating: 7.4/10
Directed by: Rob Reiner
Duration: 1h 37min
Watch Trailer:
9. Eternal Sunshine of the Spotless Mind
The title of this movie is in itself so fresh and uplifting! Well, it is inspired by Alexander Pope's 1717 poem (very old but still so fresh). If you consider the fact that it is a 13-year-old movie, it will still fall in the sci-fi category. Ever heard of deja-vu? Well, explore it better with this movie. A perfect combination of science and emotions!
Favorite Lines: "Constantly talking isn't necessarily communicating"
IMDb Rating: 8.3/10
Directed by: Michel Gondry
Duration: 1h 48min
Watch Trailer:
10. Klaus
Ending on a fun note we have an animated movie on our list! There is a long list of reasons to watch this movie and feel heart warmed but, I will try to keep it short and crisp. Apart from breaking the internet with its superior animation, this movie might set you to create a spiral of events that will spread good vibes all overall (that's what the movie is all about). It will help you grow as a person and make you believe in miracles. Do watch it!
Favorite Line: "A true selfless act always sparks another"
IMDb Rating: 8.2/10
Directed by: Sergio Pablos, Carlos Martínez López
Duration: 1h 36min
Watch Trailer:
Just writing for these movies made me feel happy and uplifted my mood! Imagine what wonders they will do once you watch them.
So, what are you waiting for? Go, check them all now and let us know which one ended up being in your favorite uplifting movie list.
Enjoy your Netflix and uplift time!!!
Do check on your popcorns…
P.S. Do share your favorite lines from these movies with us in the comment section below. We will be waiting to hear from you.
You May Like These Also:
What Are Different Types Of Anxiety Disorders?
One Step at a Time: A Guide to Mindful Walking