Motivation
30 Best Inspirational Movies on Netflix to Motivate You In 2023
Last Update on May 1, 2023 : Published on February 14, 2020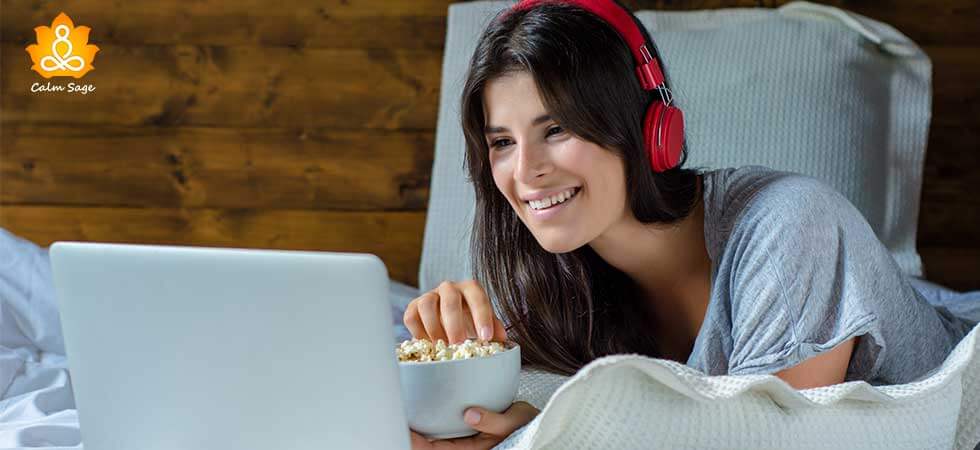 We are always excited about weekends and start planning for the weekend from weekdays… right? Weekends are the only days where we get time to relax and watch movies on Netflix. It is interesting to watch movies that are based on real-life stories of courage, the resilience of the human spirit, and greatness.
So for this coming weekend, we have collected some inspirational movies to watch on Netflix. Movies change the way we love, live, and think. Movies inspire, uplift the mood, and motivate.
---
Must Read: 11 Celebrities with Depression Who Fought and Defeated it
Read More: Top 10 Uplifting Movies On Netflix That Could Change Your Life
---
Because no matter how bound we are, we have to stimulate our brains and move our hearts. How about ending our stressed weekends with "Netflix and Chill"? Get the popcorn tub ready, it's time to be inspired and motivated.
Top 30 Best Inspirational Movies on Netflix All Time:
Here is the list of best motivational movies on Netflix that can inspire you:
1. Moonlight
Moonlight is one of the most unforgettable inspirational movies that I have seen to date. In this movie, I have witnessed the salvation of a human soul. The director of the story sentimentally showed hopeless circumstances with gritty reality, broad strokes, and intoxicating loveliness on the record.
Directed by: Barry Jenkins
Stars Cast: Mahershala Ali, Trevante Rhodes, Ashton Sanders
IMDB Ratings: 7.4\10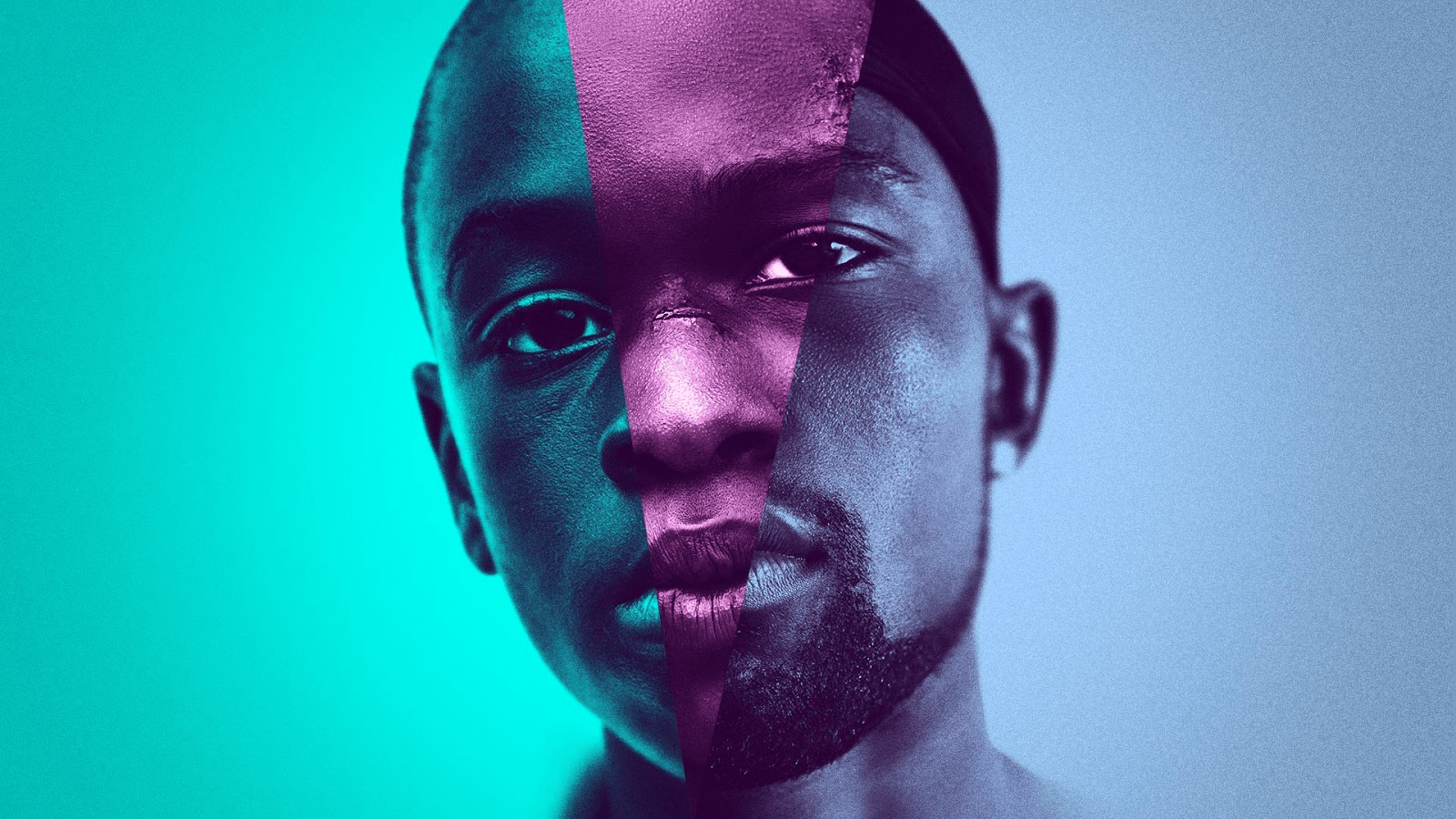 2. Miracle
The miracle is one of the best sports biopics that I have come through. Miracle is based on a truly inspiring story based on athletics. The director has shown the triumph of the U.S.  Men's hockey team during the Cold War (1980 Olympics). The star cast of the movie has given heart-touching performances which is exciting to watch.
Directed by: Gavin O' Connor
Stars Cast: Herb Brooks, Kurt Russell, Michael Mantenuto
IMDB Ratings: 7.5\10
3. Marriage Story
Marriage story is an emotional showcase. Probably, the best work from Scarlett Johansson and Adam Driver. This movie can make you cry as it is based on an epic divorce saga. Laura Dern absolutely nailed it as she won "Best Supporting Actress Oscar" for Marriage Story.
Directed by: Noah Baumbach
Stars Cast: Adam Driver, Scarlett Johansson, Laura Dern
IMDB Ratings: 7.9\10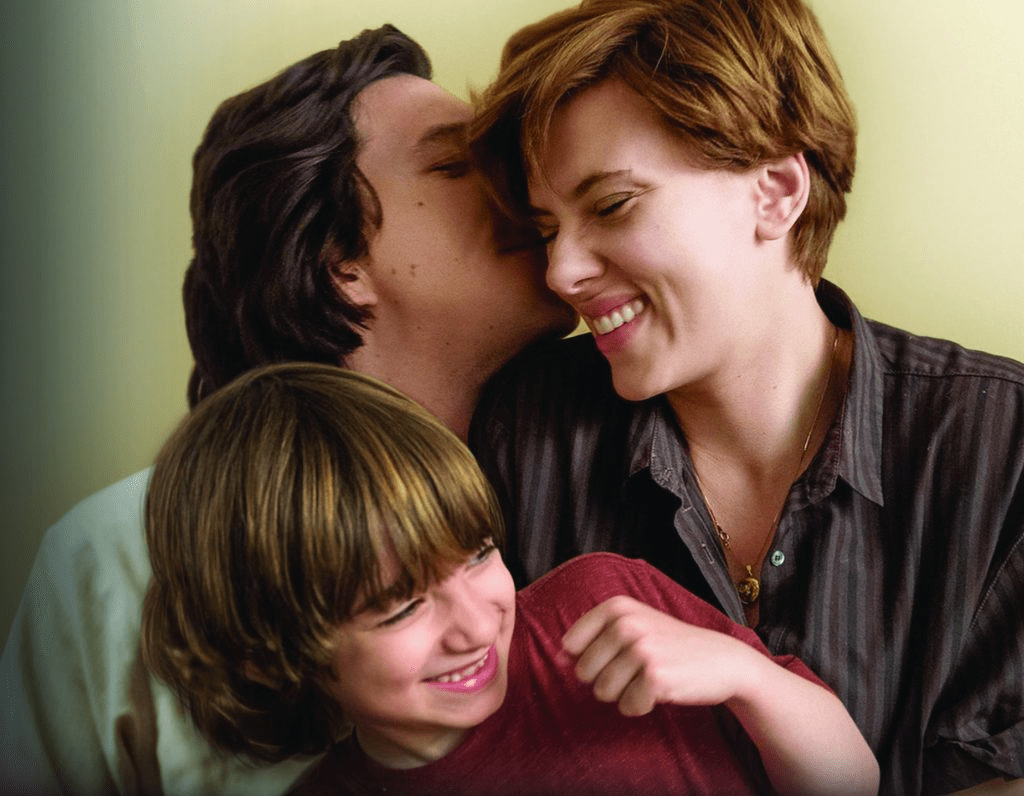 4. Forrest Gump
Forrest Gump was released in 1994 but to date, it is known as the best inspirational movie. Tom Hanks has delivered a great performance and has captured a lot of hearts across the globe. The movie is all about a good man who never gave up despite suffering losses, falling in love, and more. The plot of this movie is really intriguing and amazes people. After watching this movie, you will definitely go to feel inspired and motivated to do better in life.
Directed By: Robert Zemeckis
Star Cast: Tom Hanks, Robin Wright, Gary Sinise, Sally Field, and Mykelti Williamson
IMDB Rating: 8.8\10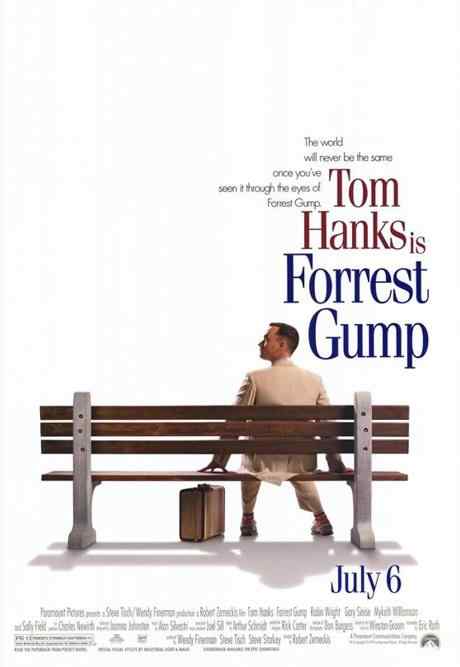 5.The Social Network
The Social Network was released in 2011 that revolves around the life of Mark Zuckerberg. The story is about Mark Zuckerberg when he began working on a new concept that eventually turned into a big global business called Facebook and how he became the youngest billionaire. The movie is based on the book named "The Accidental Billionaires." overall, the movie is inspirational and helps people by providing creative ideas.
Directed By: David Fincher
Star Cast: Jesse Eisenberg, Andrew Garfield, Justin Timberlake, Armie Hammer, Aaron Sorkin, and Dakota Johnson
IMDB Rating: 7.8\10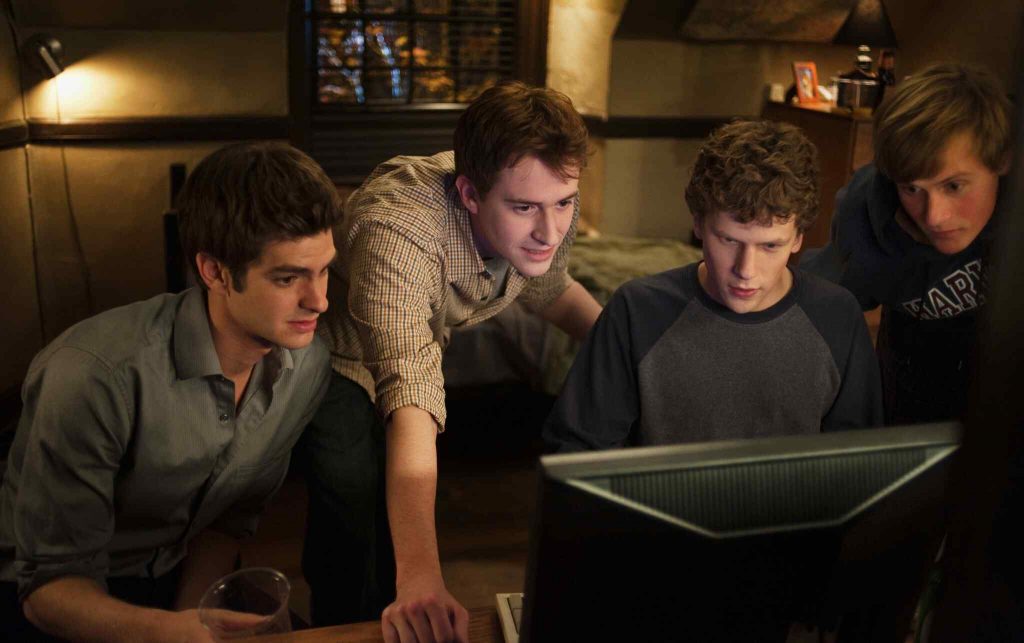 6. The Perks of Being a Wallflower
"The Perks of Being a Wallflower" movie is based on a famous Pittsburgh-set novel named "funny and tender, hopeful and haunting". This movie has famous stars like Emma Watson, Ezra Miller, Logan Lerman, and more who took this movie on a different level. The movie is a mixture of hopefulness, tenderness, and fun. the young actors of the movie did a tremendous job.
Directed by: Stephen Chbosky
Stars Cast: Emma Watson, Logan Lerman, Ezra Miller
IMDB Ratings: 8\10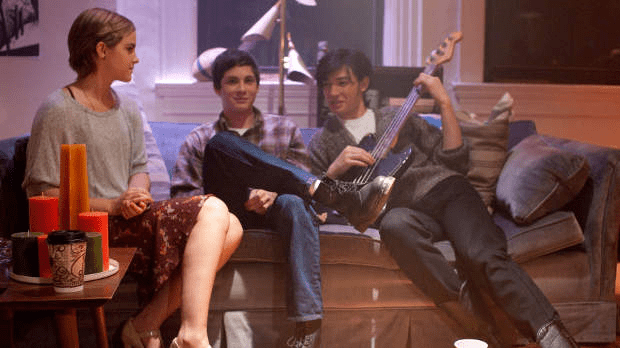 7. The Karate Kid
The Karate Kid is a remake of the movie The Karate Kid which was released back in 1984. It is a powerful and worth-watching remake I have ever seen. The original was one the best movies but the new one is also good because it is a lovely narrated film which teaches people how to stand on their own feet. Overall, the movie is really engaging and you must give it a watch. The movie is a bit long but you will definitely enjoy the championship part.
Directed By: Harald Zwart
Stars Cast: Jaden Smith, Jackie Chan, Wenwen Han, Zhenwei Wang
IMDB Rating: 6.2/10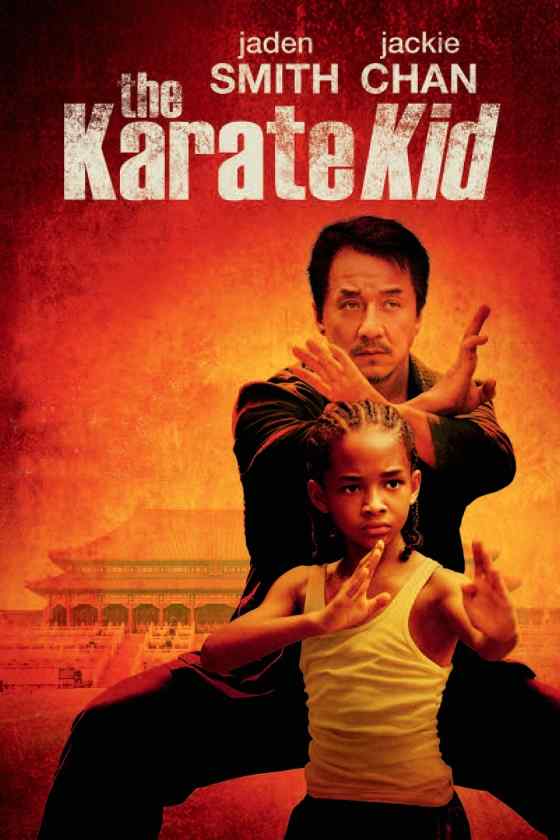 8. Carol
Carol is based on the novel named "The Price of Salt by Patricia Highsmith"(1952). Carol took the director's career to a whole new level as he was successful to narrate the story of forbidden love between an old woman and a young photographer. I really loved the ending of the movie as it was deeply gratifying.
Directed by: Todd Haynes
Stars Cast: Cate Blanchett, Rooney Mara, Sarah Paulson
IMDB Ratings: 7.2\10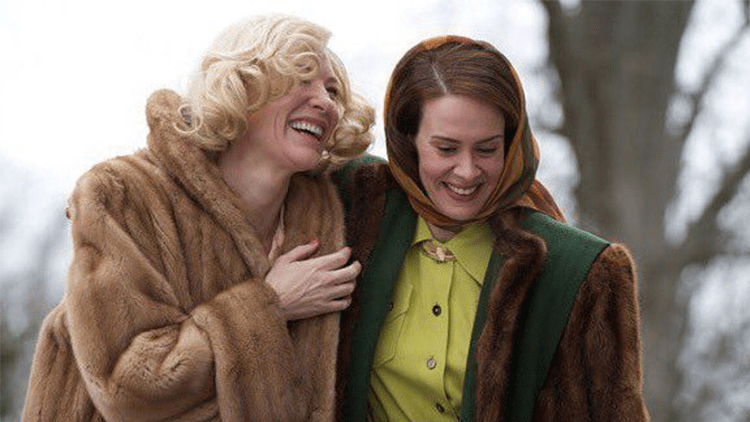 9. The Boy Who Harnessed the Wind
"The boy who harnessed the wind (2019)" is featured by Chiwetel Ejiofor who was an Oscar nominee for his filmmaking debut on the truly inspiring story of William Kamkwamba. This movie incredibly shows how ingeniously a boy saves his village from the famine. for me, this movie is one of the best inspiring movies I have watched to date.
Directed by: Chiwetel Ejiofor
Stars Cast: Chiwetel Ejiofor, Maxwell Simba, Lily Banda
IMDB Ratings: 7.6\10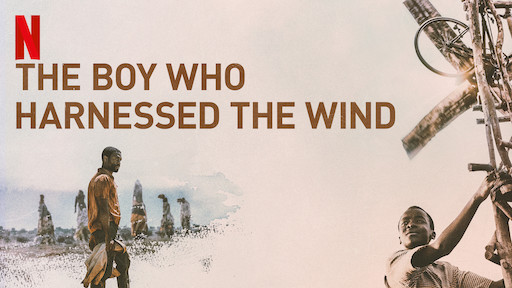 10.Dunkirk
Dunkirk is a modern war movie with a wide scope. It is not a so-long time that shows the emotional side of a war. This movie targets the contemporary audience. The output of this movie is quite powerful as it shows how millions of people worked together to get victory during those darkest hours. Overall, this movie is a must-watch because it motivates us to overcome challenges fiercely.
Directed By: Christopher Nolan
Stars Cast: Harry Styles, Cillian Murphy, Fionn Whitehead, Tom Hardy
IMDB Rating: 7.8/10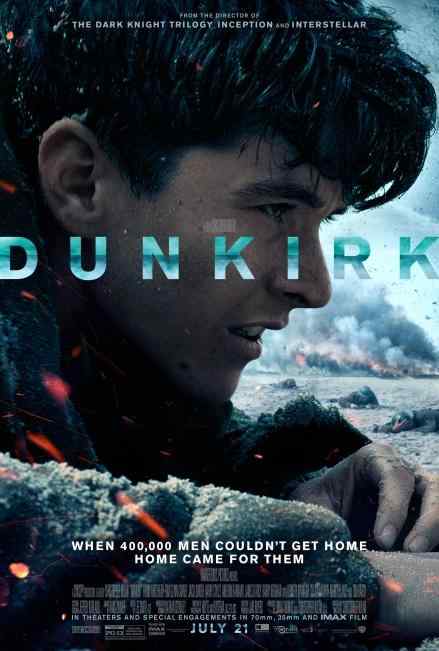 11. Happy
Happy is a documentary that attempted to answer the inner potential to create our own happiness. This documentary focuses on the latest research regarding positive psychology on the basis of Science. The documentary explores the world and focuses on the people who have created their own meaning of happiness.
Directed by: A. Karunakaran
Star Cast: Christopher Meloni, Lili Mirojnick, Patrick Fischler
IMDB Ratings: 8.2/10

Read More: Top 15 Inspirational Movies To Fight Depression
12. The Pursuit of Happyness
This is one of the most recommended inspirational movies on Netflix. This is the only movie that can frequently be watched, it will always leave you inspired. This Netflix movie is based on the real-life story of Chris Gardner and his son. The movie focuses on the homeless survival of the two. The film is full of inspirational dialogues as the father and son seek a better life.
Check Out Lessons Of Life Unfurled By 'The Pursuit Of Happyness
Directed by: Gabriele Muccino
Star Casts: Will Smith, Thandie Newton, Jaden Smith
IMDB Ratings: 8/10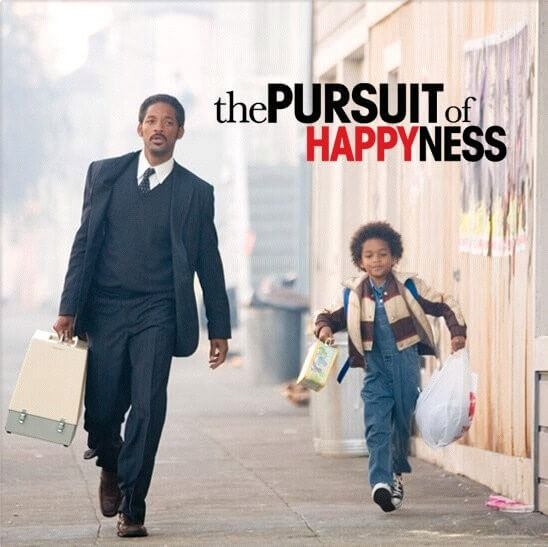 13. Spotlight
This Netflix movie has the inspirational story of human justice which makes it incredibly important also. The story of the movie focuses on the sexual abuse faced by Roman Catholics. The movie shows how the Romans won against sexual abuse by powerful forces. The movie highlights the balancing of corruption and justice.
Check How 'Spotlight' Exhibits 5 Powerful Lessons On Leadership & Justice
Directed by: Tom McCarthy
Star Cast: Mark Ruffalo, Rachel McAdams, Michael Keaton
IMDB Ratings: 7.5/10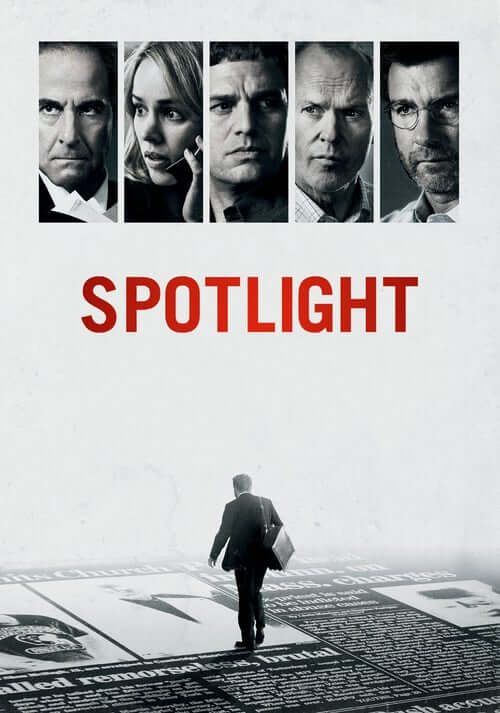 14. Good Will Hunting
The movie focuses on the story of an unrecognized genius (Will Hunting). The movie shows how the main character comes to the correct path. This inspiring movie has won three Oscars. The cherry on the cake is Damon's inspiring performance throughout the movie. This is the best movie to watch on Netflix. In the end, the movie will enable you to see how opportunities change lives.
Directed by: Gus Van Sant
Star Cast: Robin Williams, Matt Damon, Ben Affleck
IMDB Ratings: 8.3/10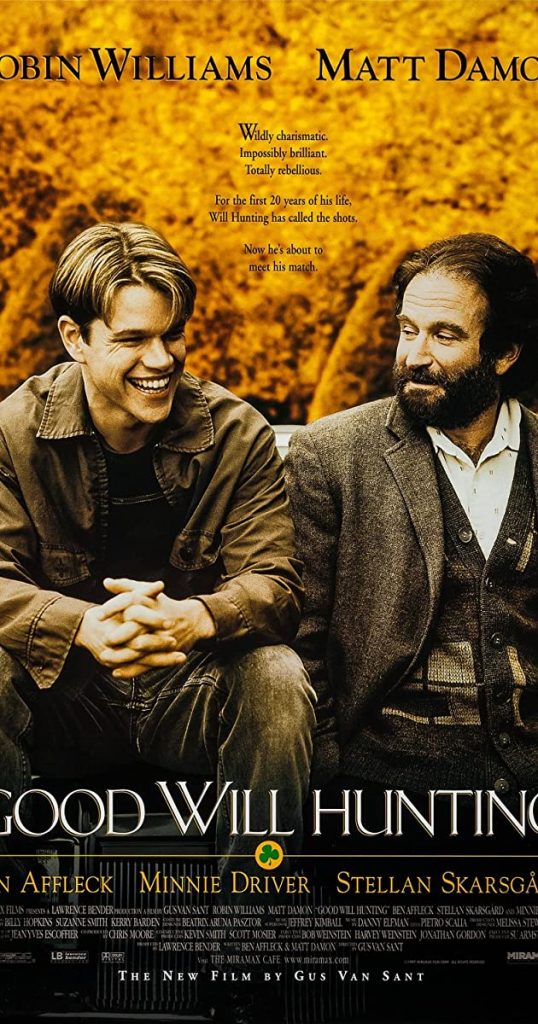 15. The Theory of Everything
This Netflix movie is based on the biopic of Stephen Hawking. The movie highlights the career, life and motor neuron disorder. After all this, Stephen became one of the world-renowned physicists. The movie is inspiring in its own way, leaves the audience numb, and forces them to think about doing something achievable in their lives.
Directed by: James Marsh
Stars Cast: Benedict Cumberbatch, Keira Knightley, Matthew Goode
IMDB Ratings: 7.7/10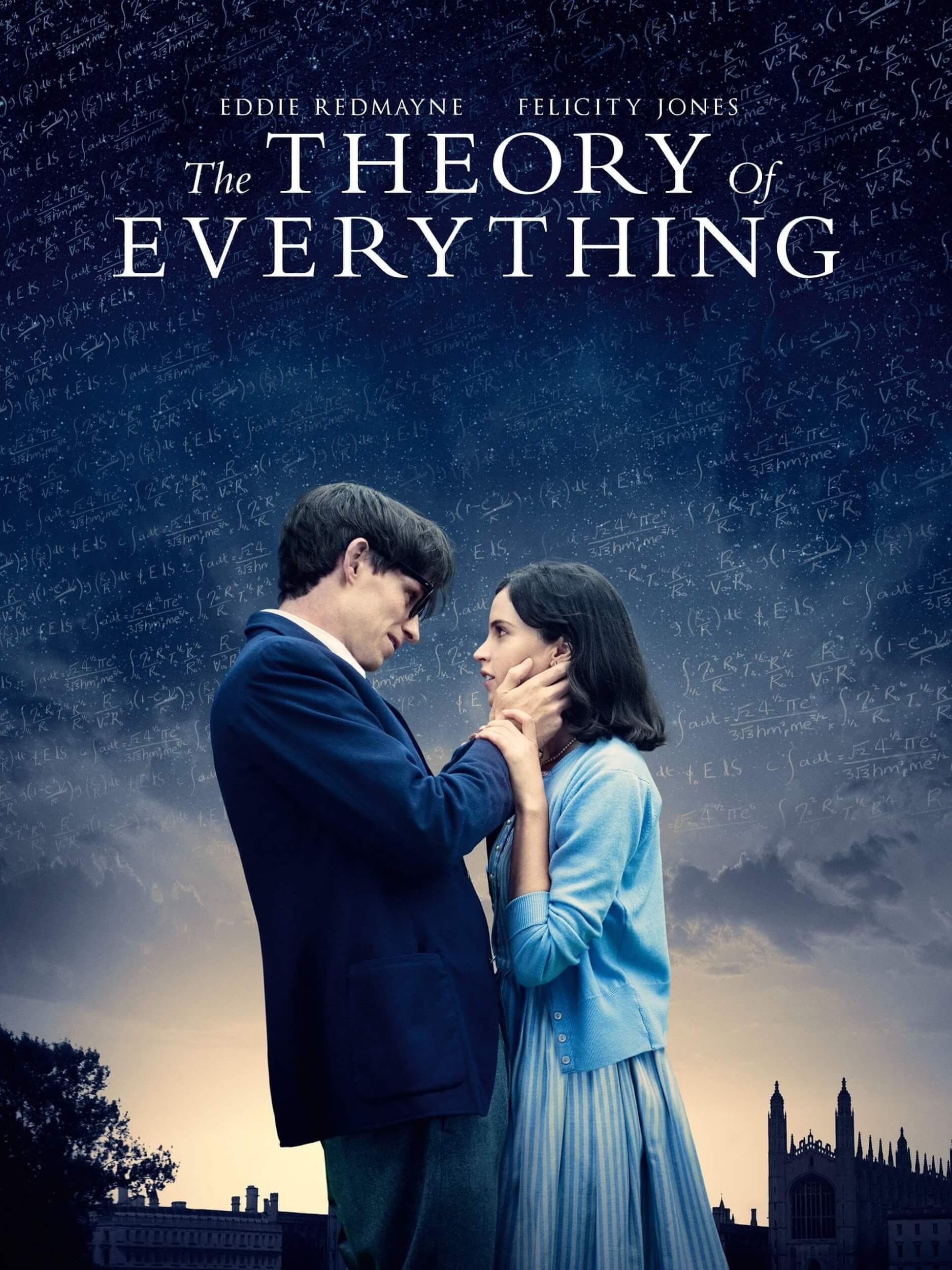 16. Living on One Dollar
The film leaves a lasting impression and changes the way you live your life. The movie is based on real-life instances. The movie highlights the survival story of four students trying to live in Guatemala for eight weeks.  The four students face hunger, parasites, unexpected expenses, and illness. Meanwhile, they also find humility and friendship.
Directed by: Chris Temple, Zach Ingrasci, Sean Leonard, Sean Kusanagi
Start Cast: Chris Temple, Sean Leonard, Ryan Christoffersen and More
IMDB Ratings: 7.3/10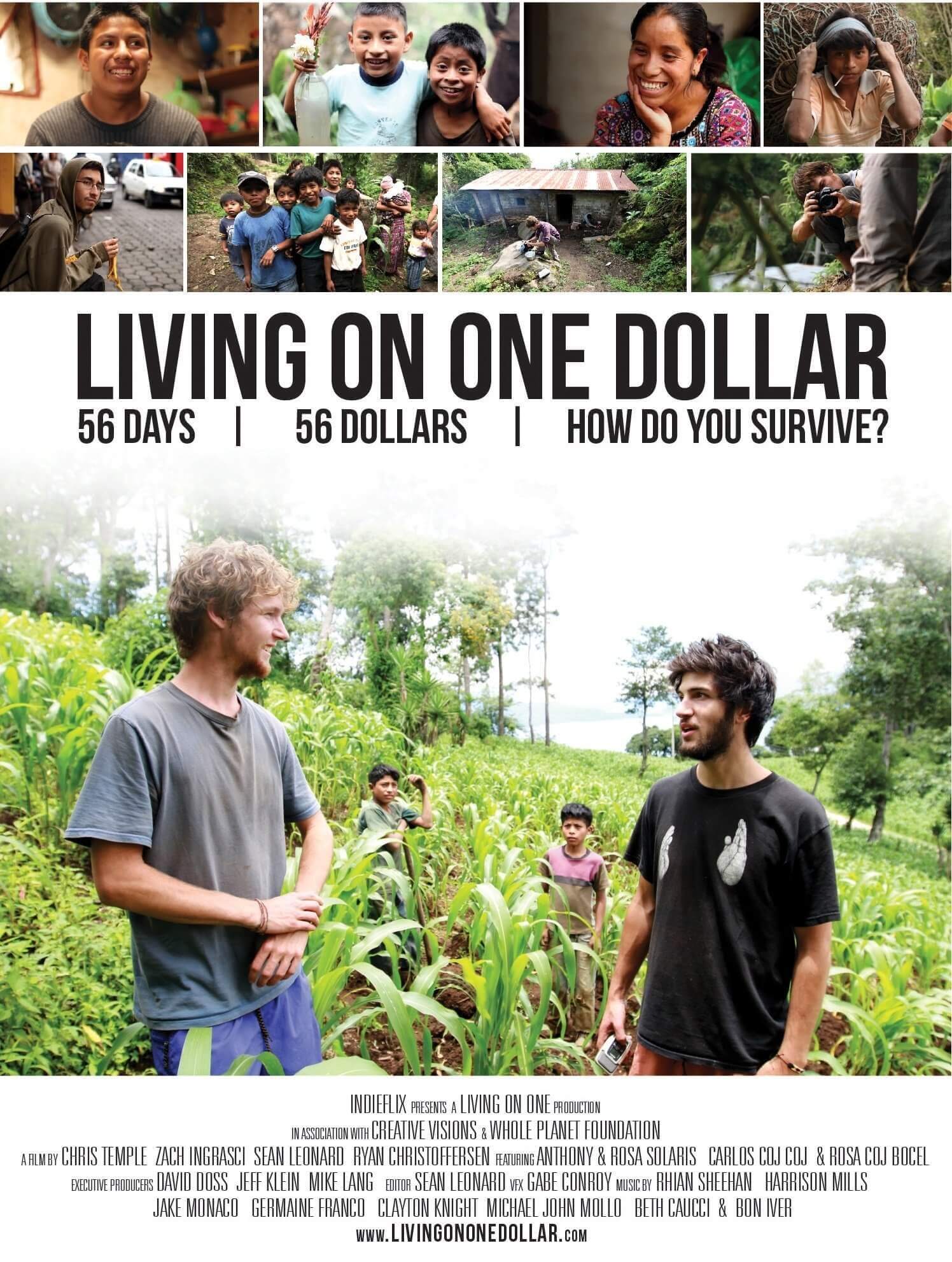 17. My Life as a Zucchini
This movie is an animated inspirational movie, it is funny and smart at the same time. The movie focuses on the group of orphans who dream of a better life beyond the orphanage. The story is funny but also highlights human resilience which makes it an inspirational movie. This movie is one of the complete family package movies.
Directed by: Claude Barras
Star Casts: Gaspard Schlatter, Sixtine Murat, Paulin Jaccoud
IMDB Ratings: 7.3/10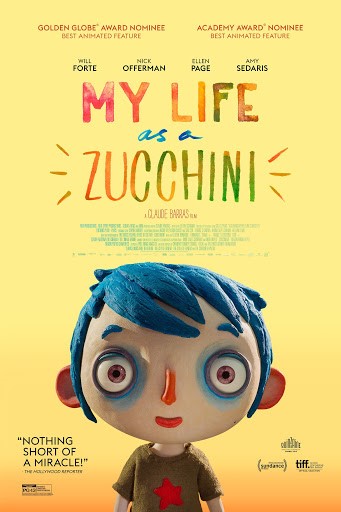 18.Hustle
Hustle is the newly added movie that is just released in 2022. It has already gained so many audiences because of the powerful content. This movie is considered to be the best movie on Netflix so far. The characters of this movie will really motivate you to turn on your top game. Hustle not only revolves around sports but also delivers everything you want to beat the challenges of your life.
Directed By: Jeremiah Zagar
Stars Cast: Adam Sandler, Juancho Hernangomez, Anthony Edwards, Boban Marjanovic
IMDB Rating: 7.3/10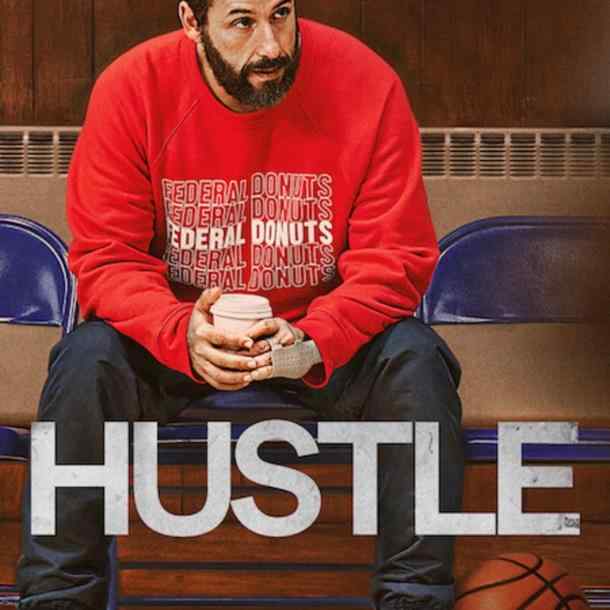 19. The Bad Kids
This movie is based on the four students of Black Rock High School which is a school for students who are at risk of receiving their degree of diploma. This movie shows what held the students and the Principle of the School who is compassionate and kind. The principle of the School is inspiring and brings a sense of positivity in others' lives.
Directed by: Keith Fulton, Louis Pepe
Start Cast: Stars: Vonda Viland, Julia Alexander, Laura Ambrosius
IMDB Ratings: 6.9/10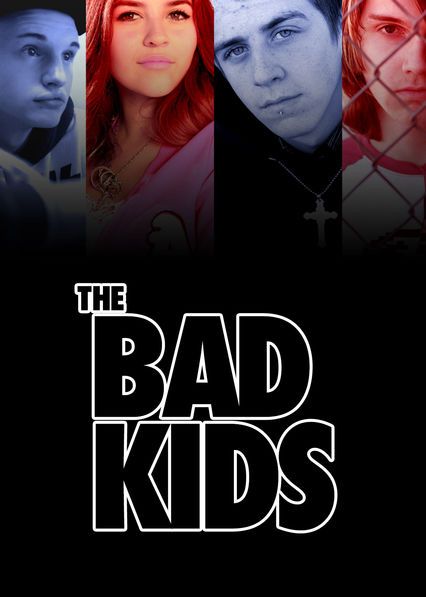 20. To Kill a Mockingbird
A classic movie, which is based on the experiences of high-school which is compelling and relevant with the stories of your high-school life. The movie highlights the court sessions for the act of racism. It is an inspirational movie that motivates you to stand against corruption.
Directed by: Robert Mulligan
Star Cast: Gregory Peck, John Megna, Frank Overton
IMDB Ratings: 8.2/10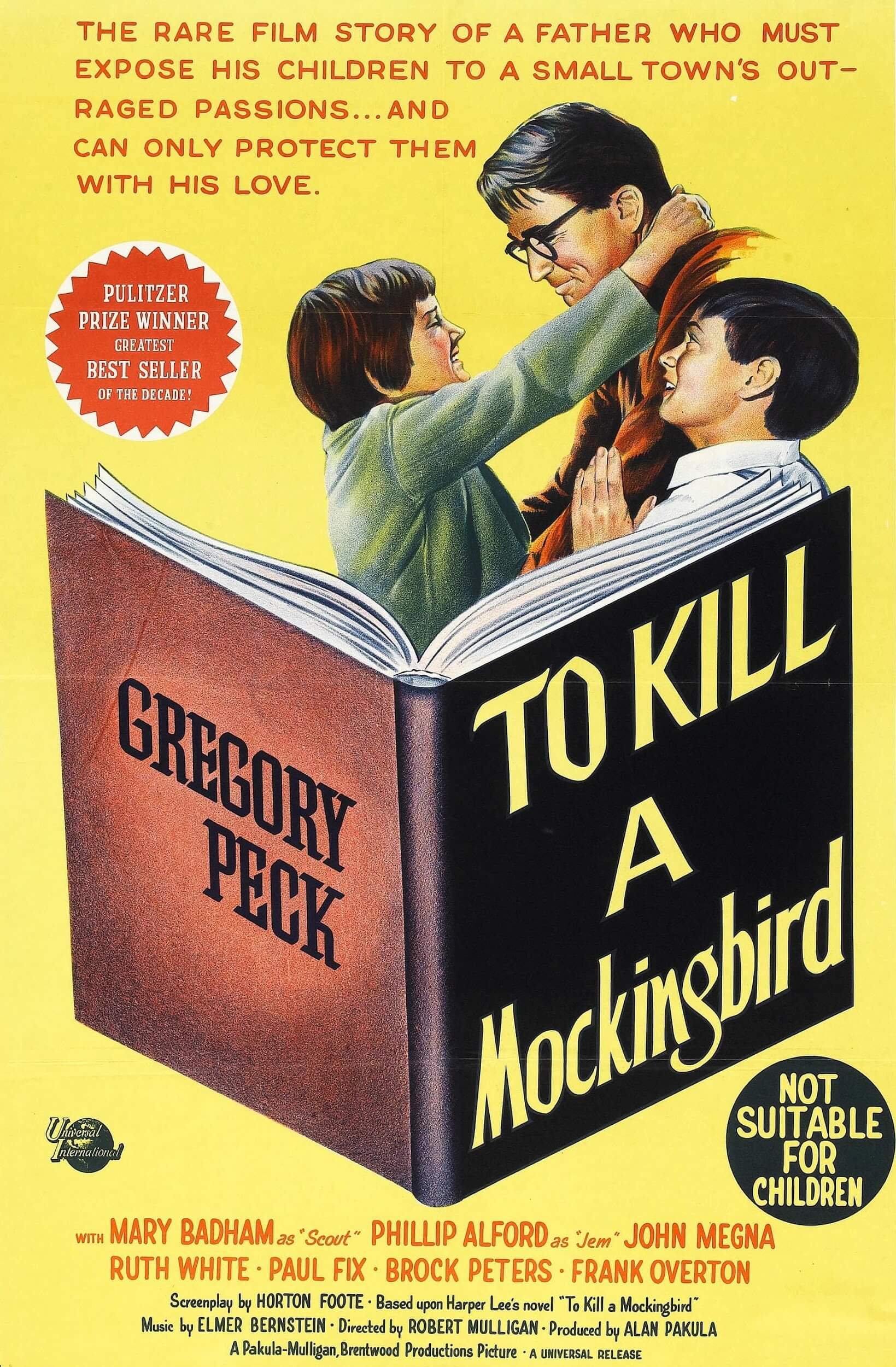 More Motivational Movies on Netflix Of All Time:
21. Short Term 12
Short Term 12 is based on a 20-year-old girl named Grace who is trying to make life better of her closed ones. The movie is termed as "Good Cry" by the critics as it was successful to touch million hearts. Struggle, hope, and rebuilding the hope again are the main insights of the movie. The empathy and positive approach make Grace the hero of the movie.
Directed by: Destin Daniel Cretton
Star Casts: Brie Larson, Frantz Turner, John Gallagher Jr.
IMDB Ratings: 8/10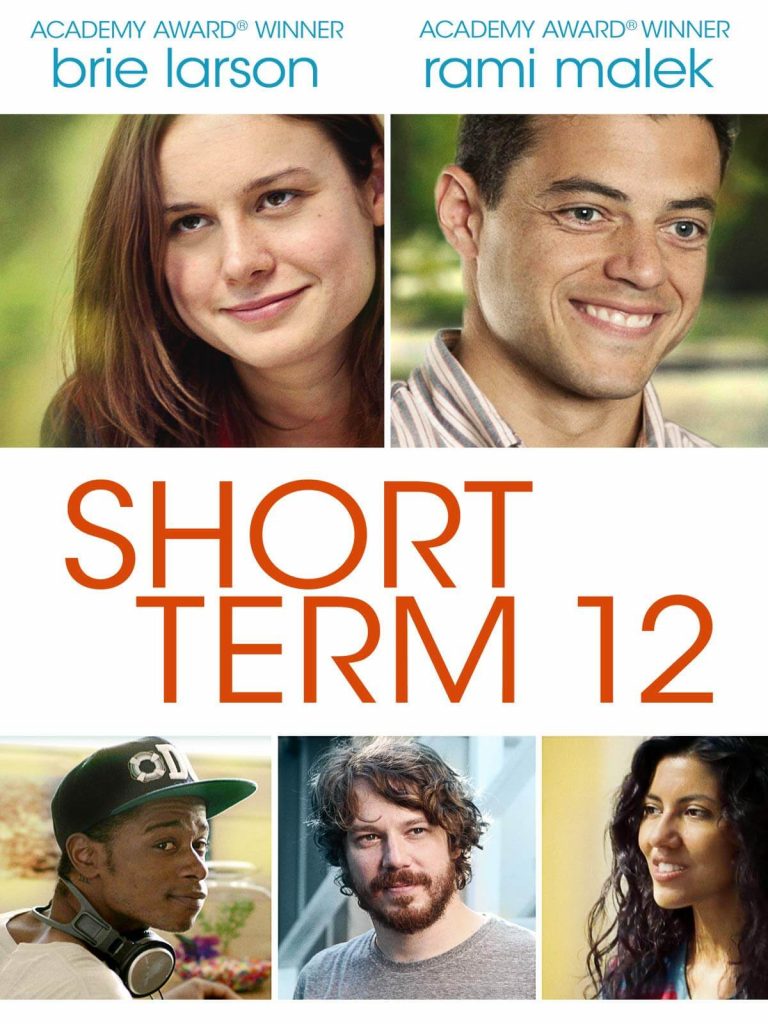 22. The Shawshank Redemption
The beautiful friendship of two men on the walls of a prison is the main root of The Shawshank Redemption. The movie motivates us to never lose hope and always opt for a positive approach. Patience and calmness is the only key to win during the period of struggle. The bond between two men inside the prison and outside the prison is incredible. This movie is a must-watch.
Directed by: Frank Darabont
Star Casts:  Tim Robbins, Morgan Freeman, Bob Gunton
IMDB Ratings: 9.3/10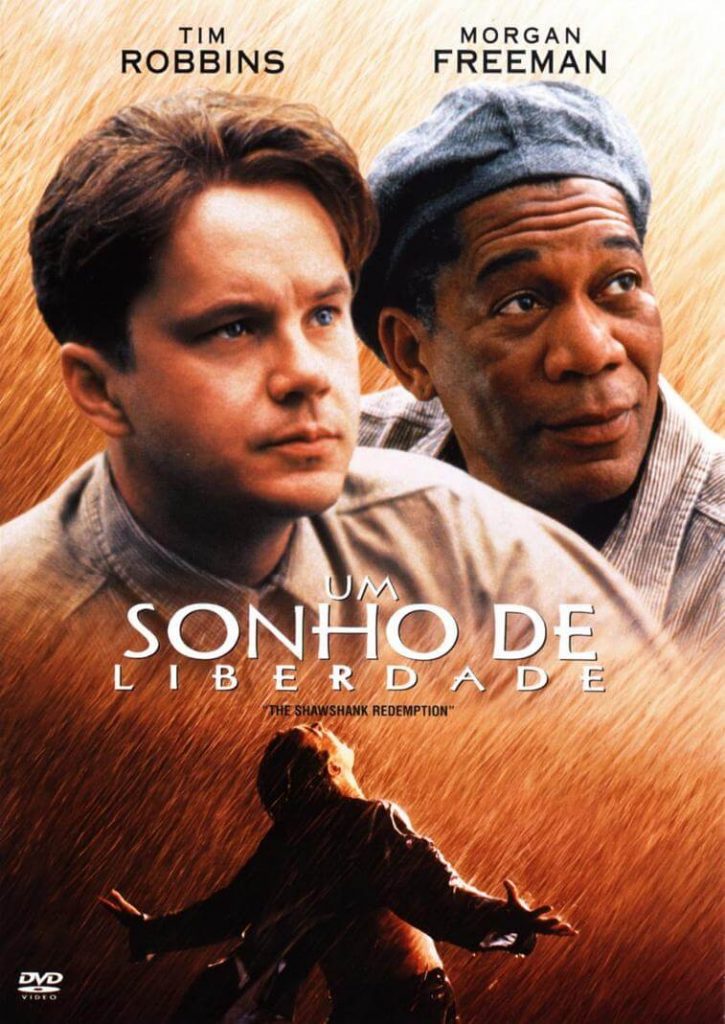 23. Lion
Lion is based on the story of an Indian boy who is lost in Calcutta. The movie highlights the emotional storyline as the boy gets adopted by an Australian couple and after 25 years he goes back to India to search his family. The movie leaves an emotional insight as the boy respect the relations of his family which makes Lion the best movie to watch.
Directed by: Garth Davis
Star Casts: Dev Patel, Nicole Kidman, Rooney Mara
IMDB Ratings: 8/10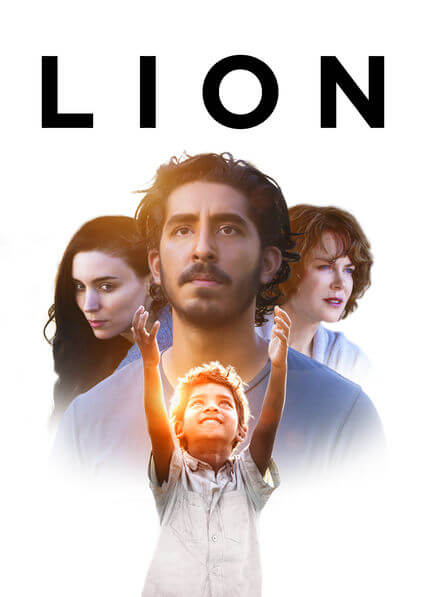 24. The Blind Side
The Blind Side is full of support and love. The story is about a traumatized and homeless boy who becomes a football player with the support and help of a woman and her family. The movie is completely based on humanity. The acceptance and love towards the family are incredible to watch.
Directed by: John Lee Hancock
Star Casts: Quinton Aaron, Sandra Bullock, Tim McGraw
IMDB Ratings: 7.6/10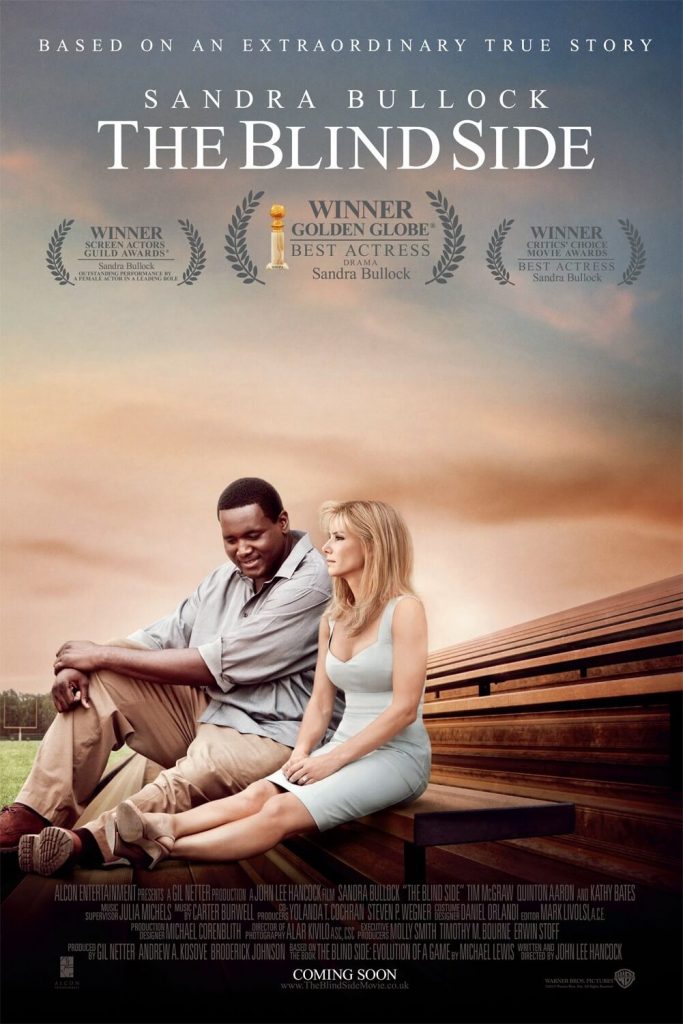 25. 127 Hours
127 hours is a story about a mount climber who gets trapped under a boulder through this adventurous trip near Moab and Utah. The movie is an eye-opener for lot of audiences as they struggle to survive throughout the movie. The movie leaves us inspired as the movie is all about not losing hopes even in a tough situation.
Directed by: Danny Boyle
Star Casts: James Franco, Amber Tamblyn, Kate Mara
IMDB Ratings: 7.6/10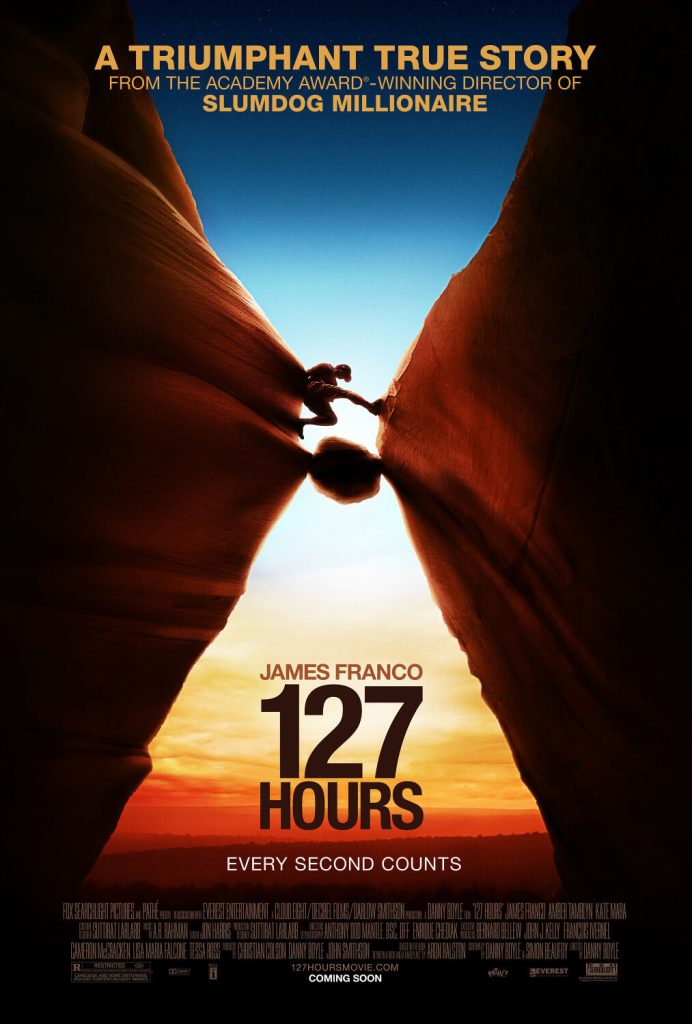 26.The Truman Show
The Truman show is a thought-provoking movie about the digital-age with lots of comedy and sarcasm. The star of the movie Jim Carrey won a Golden Award for his tremendous performance in the movie. Undoubtedly, the Truman Show is one of the best inspirational movies to watch on Netflix.
Directed by: Peter Weir
Stars Casts: Jim Carrey, Ed Harris, Laura Linney
IMDB Ratings:8.1/10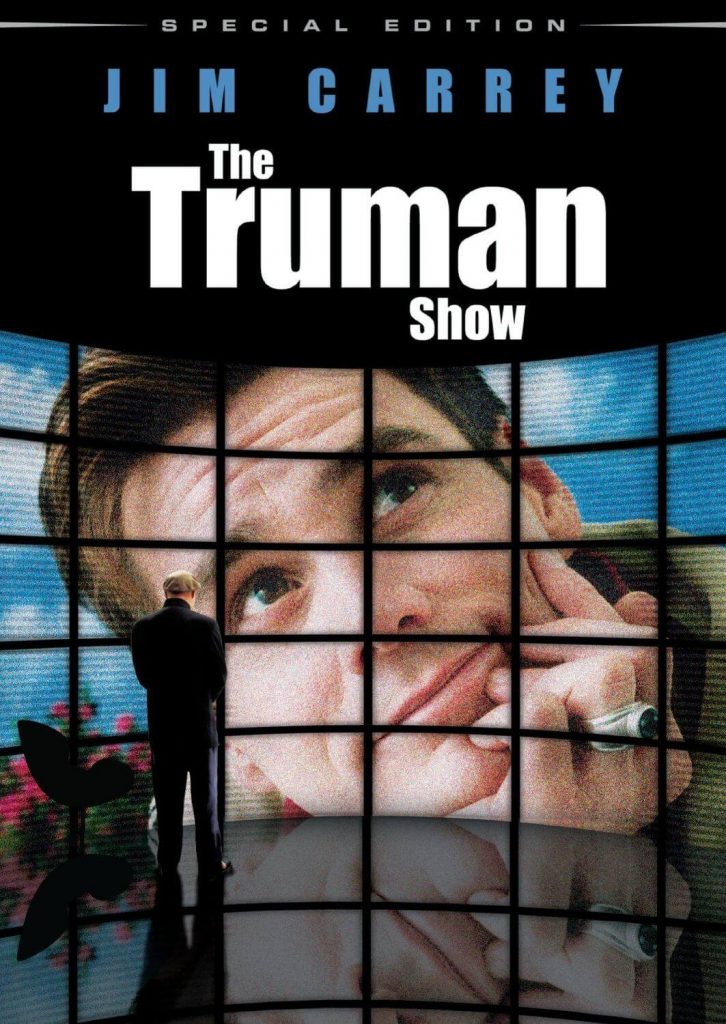 27. The Fault in Our Stars
The Fault in Our Stars is one of the best love stories which turn out to be the best inspirational movie to watch on Netflix too. The movie is about two cancer patients who met through an author in Amsterdam.  The movie taught us that life is too short to sorrow just make happy memories and enjoy life. The most important point, the most beautiful feeling in the world is love.
Directed by: Josh Boone
Star Casts: Shailene Woodley, Ansel Elgort, Nat Wolff
IMDB Ratings:7.7/10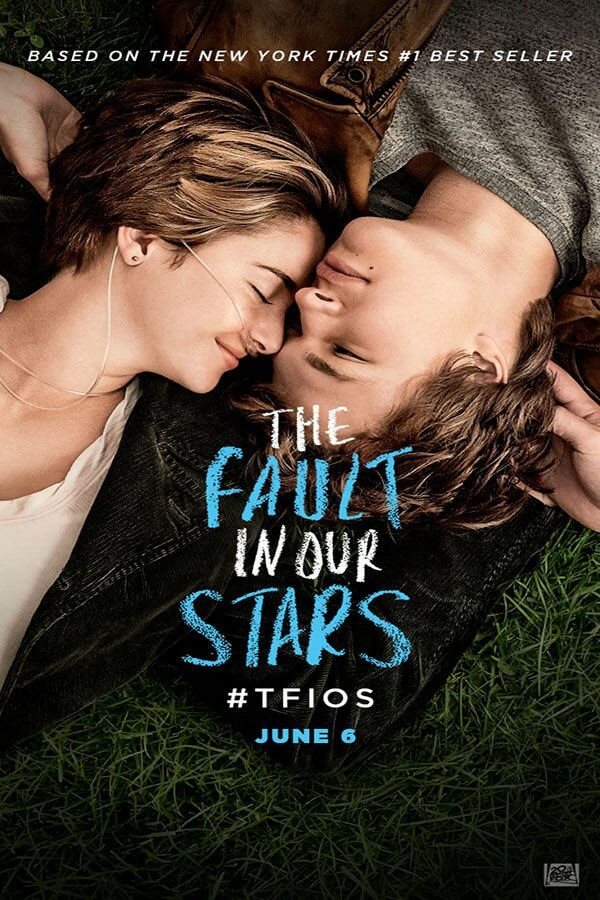 28. Hachi- A Dog Tale
Hachi is one of my favorite movies as the movie is about the friendship between a dog and the owner. The dog waits for his owner throughout the life even when the owner dies. The movie shows that animals too have feelings which are the most beautiful thing. Hachi is a must-watch movie.
Directed by: Lasse Hallström
Star Casts:  Richard Gere, Joan Allen, Cary-Hiroyuki Tagawa
IMDB Ratings:8.1/10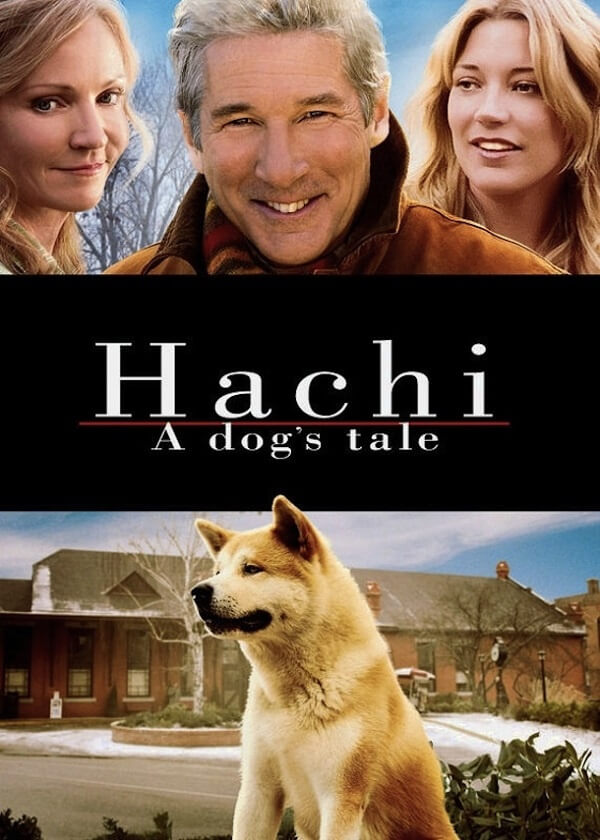 29. Rocky
Rocky movie is based on an unpopular boxer who earns little money from part-time jobs. The movie teaches us to never lose hope and keep on moving towards destiny. Patience is the only key to reach success. The IMDb ranking of the movie is 8.1 which is a great number.
Directed by: John G. Avildsen
Star Casts: Sylvester Stallone, Talia Shire, Burt Young
IMDB Ratings:8.1/10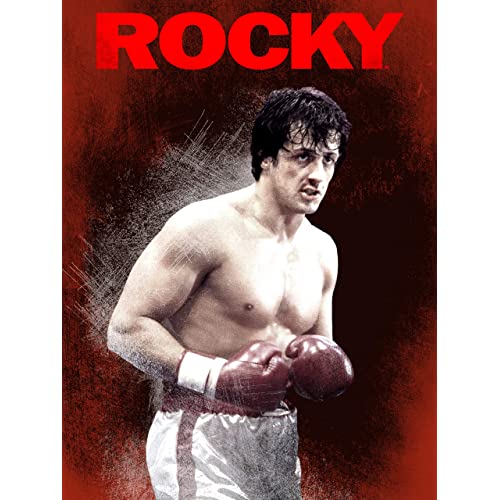 30. Into the Wild
The movie is about the feeling of the toughest situations when we want to leave everything and go for a trip. But, life is full of surprises and actually requires a lot of effort. If you are also feeling the same, the movie is for you. The story is based on a guy who gets the feeling of wanderlust.
Directed by: Sean Penn
Stars Cast: Emile Hirsch, Vince Vaughn, Catherine Keener
IMDB Ratings:8.1/10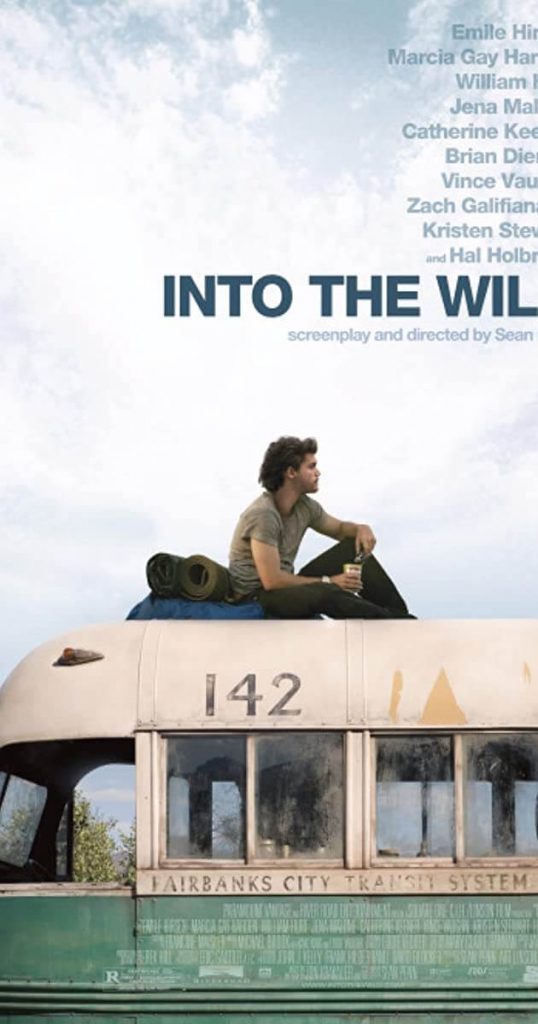 I hope this blog about motivational movies on Netflix, sets the goal for your coming weekend and inspires you to live positively.
Moreover, if you want to share more "Inspirational movies to watch on Netflix" please comment down. To read more blogs, follow CalmSage.
Keep smiling 🙂
---
Note: These Movies on Netflix are available on a temporary basis.
---
Frequently Asked Questions:
1. What is the Purpose of Making Inspirational Movies?
It has been said that the people behind the inspirational movies got inspired by true happening in their life and people really fought for their dreams. They followed moral values and never gave up. Therefore, the purpose behind making inspirational movies is to inspire people with moral values.
Additionally, we can say that inspirational movies are full of lessons to live a happy positive life. The movies try to provide motivation and inspiration to leave the audience inspired with the flow of positive thoughts. Such inspirational movies always end up with a powerful message. Inspirational movies have messages like never give up and to be positive.
2. Are All Inspiring Movies in this List Based on Real Stories?
Not all movies but yes some of the movies are based on true life events. When you will watch the movies you will see a special mention in the beginning of the end of the personality with whom the director was inspired. Movies like living on 3 dollars and life of pi are actually inspired by real-life events. Such inspirational movies leave us inspired and motivated.
3. Why should We Opt for Inspirational Movies on Netflix?
If you are kicking back on the couch with a remote in one hand and another hand with popcorn, you can binge-watch inspiring movies to get motivated and improve your life. If you are looking for the right dose, opt for inspirational and motivational movies on Netflix.
4. All these Movies are Available On Netflix?
Yes
5. Does Netflix have inspirational documentaries as well?
Yes, refer to the links: Best Documentaries on Netflix that will guide your life
6. Is there any other streaming application wherein we can find inspirational movies?
Yes, you can subscribe to Amazon Prime. Refer to the link to check inspirational movies on Amazon Prime:
Top 21+Uplifting, Inspiring and Feel-Good Latest Movies on Amazon Prime (Updated)
7. Are there any other inspirational movies other than Netflix?
Yes, you can watch Forrest Gump, Field of dreams, Gandhi, Braveheart, Erin Brockovich, 3 Idiots, Dangal, Remember the Titans, The Lion King, Castaway, Big Hero 6, etc.
Next Reads:
Top 7 Colors to Bring Positivity to Your Home
15 Best Stress Management Online Classes
10 Best Psychology Books Every Student Must Read