Therapy
What is Life Coaching? Does it Work Better Than Therapy?
Last Update on May 26, 2023 : Published on May 27, 2023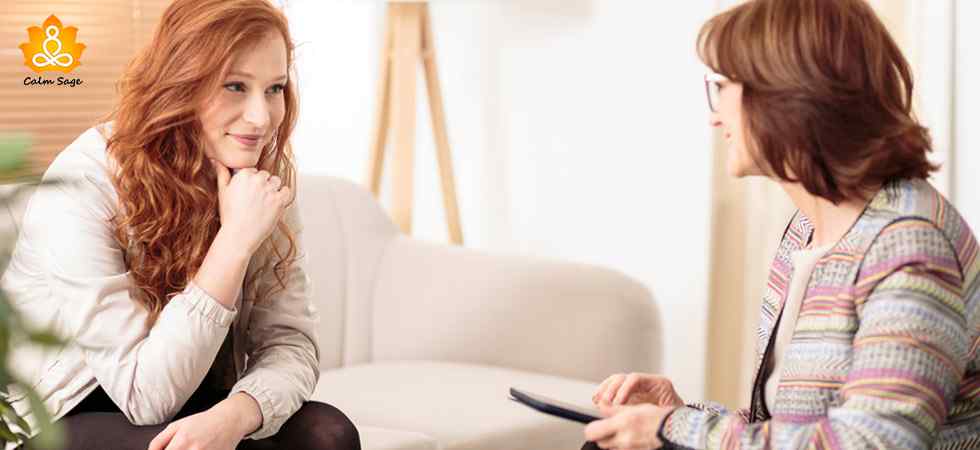 Have you ever met a life coach or know someone who engages in life coaching? It is not a brand-new concept, it has been around for years now. Different people have different understandings of what life coaching is.
Some people believe that life coaching is a type of counseling, and some think it's just a way some people impose their ideas onto others. Well, some others think life coaching is just a source of motivation. However, the truth cannot be any farther from all assumptions.
A life coach doesn't do any of the things we all think they do. They do something that looks similar to a talk therapy session. The main aim of a life coaching session is to help you clear your mind, provide encouragement, and much more.
In this blog today, we will try to understand what life coaching is all about, how it is different from therapy, etc.
Let's get started…
What Is Life Coaching?
Life coaching is a practice performed by wellness professionals who aim to help gain an insight into what their deep desires are and empower them to achieve their goals. A life coach helps individuals in improving their living standards, relationships, careers, etc.
Now a life coach knows no magic or doesn't really turn your life around in a snap of their fingers. They are trained professionals who identify your strengths and unique skills and build strategies using them so that you have an overall benefit.
There are times when we go a little off our track and lose complete hope in life. Now, that's when a life coach can help us return to our track. They simply bring a derailed person back on track by helping them find purpose in their life.
Also Read: Exploring Signs Of Therapist Burnout | Strategies To Cope
Who Can Benefit From Life Coaching?
Anyone can seek guidance from a life coach. You don't need to be extremely troubled or stuck in a difficult phase to reach out to a life coach. They can help you with many things in life, you can visit them even if you simply want a push in life.
However, we are all wired differently and have different thresholds and resilience, therefore needing life coaching is completely dependent on an individual. Sadly many people do not know that life coaching is a way you can find solutions to your problems.
If you are one of them, here are a few examples of who should seek life coaching;
You easily get irritable
You are experiencing intense stress/anxiety
You can't refrain from your bad habits
You have a difficult social life
You constantly feel dissatisfied with whatever you do
You don't feel creative anymore
These are just a few situations that can be sorted out with the help of a life coach. They might seem small but have the potential to heavily influence your mental and physical well-being. Life coaching has become very popular recently as many people are using it to achieve more success and set better goals for themselves.
Also Read: I Don't Like My Therapist Anymore | What To Do?
How Is Life Coaching Different From Therapy?
The benefits one can gain from life coaching or psychotherapy might have some similarities but the process that is involved is unique from one another. A psychotherapist and a life coach play different roles and have different techniques.
The main focus of a psychotherapist is on healing and curing symptoms. A therapist will pay more attention to mental health conditions and resolve issues with higher mental difficulties. Whereas when we talk about life coaches, they do not treat mental health conditions but rather help with conditions that hinder growth and personal development.
Here are some other differences between a life coach and a therapist;
Therapists can treat mental health conditions whereas a life coach cannot
Therapists need to possess a license whereas a life coach can practice without one
Therapists need to follow all ethical codes whereas a life coach need not adhere to health privacy laws.
Also Read: What You Should Never Tell Your Therapist?
How Can Life Coaching Benefit Us?
Life coaching can benefit us in more ways than one but the best part about it is that it helps us understand ourselves better, it alters our perception for the better. A life coach will help you identify your problem and challenges and encourage you to find creative solutions without being burnt out.
Moreover, a life coach can help with your day-to-day struggles as well. We come across so many challenges in our routine life which stop us from achieving our goals. A life coach helps us get rid of negative thoughts, intrusive thoughts, stressful thoughts, etc.
Here are some other benefits one can gain from life coaching;
Helps in improving work-life balance
Helps you free your mind from long-standing stressors and anxieties
Helps in removing blocked creativity
Helps in making better financial decisions
Helps in improving your communication skills
Helps in improving your relationship issues (personal/professional)
That's All Folks!
I hope you found this blog about life coaching helpful, informative, and thought-provoking. Do share this blog with your friends and family so that we can all make a wise choice. I hope it helps you understand whether you need a therapist or life coaching.
Thanks for reading.
Take care and stay safe.