Therapy
Resilience Counseling: Building Resilience With The Help Of Counselors
Last Update on August 25, 2021 : Published on July 8, 2021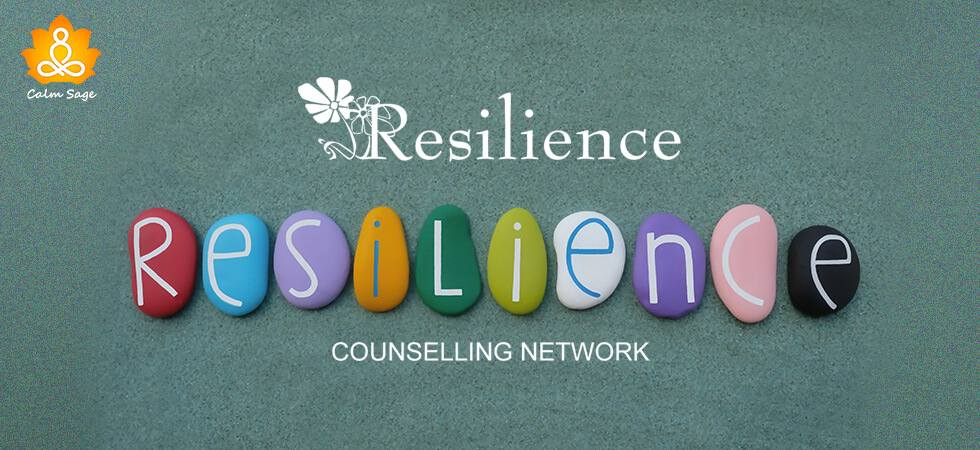 There are some people who have good resilience skills and they are good at thriving and bouncing back every time life challenges them. If you think you lack resilience and after trying all those self-help tips to build resilience it didn't work out, you can develop resilience even faster with the help of resilience counseling.
You might be thinking, is there really something like that? Yes, you can easily develop resilience by getting skilled from resilience counselors.
What is Resilience Counseling?
Resilience counseling revolves around different types of therapy. It totally depends on your condition, social functioning, and life situations. The major aim of resilience counseling is to apply methods taught by your counselors in your real life to develop resilience abilities or to become resilient towards challenges without involving in negative thinking.
Resilience counseling works on the basis of the below-mentioned therapies:
1. Cognitive-behavioral therapy (CBT)
Cognitive-behavioral therapy (CBT) is a form of therapy wherein a counselor examines and evaluates your thoughts that basically drive your behavior.
The actual goal of CBT is to replace your negative thoughts with positive thoughts which are known as reframing the thoughts. With the help of CBT, you can make and carry out plans for fighting the obstacles and challenges of your life.
2. Dialectical Behavioral Therapy (DBT)
Dialectical Behavioral Therapy is a form of CBT wherein the counselor helps you to learn and recognize the acceptance as they make life easy and it also provides benefits to move forward and bring a change.
DBT takes the help of CBT and other mindfulness techniques which are carried out in the group or individual sessions. DBT has shown effective results for people with borderline personality disorder, suicidal thoughts, and ADHD.
3. Trauma-Focused Therapy
Trauma-focused therapy shows effective results specifically in substance use disorder and other mental health issues. It works on the trauma which triggered the issues or disorder in the individual. This is the reason why trauma-focused therapy is also referred to as a resilience treatment.
Moreover, it is really important to deal with the trauma and a counselor helps to recover from the past and brings back your mental health and physical health to an improved level. Throughout the therapy, the counselor teaches resilience skills that help you to recover from the trauma and live the rest of your life positively.
4. Group Therapy
Group therapy helps an individual to deal with problems by learning different life lessons from other people. It also gives an opportunity to learn relaxation skills and express your feelings. Different types of group therapy are:
Behavior therapy
Psychodynamic therapy
Support therapy
Skills development therapy
Process-oriented therapy
12-step programs therapy
5. Expressive Therapy
The aim of expressive therapy is to teach you how to express feelings in an appropriate manner. Some of the commonly used expressive therapies are:
Psychodrama
Music therapy
Creative writing therapy
Goals of Resilience Counseling
Below are the major goals of resilience counseling:
1. Gains insight
Resilience counseling helps you discover who you are and what you want by polishing your skills. It focuses on certain behaviors and thoughts that may contribute to harming yourself and others.
Over time, you learn how to explore your strengths and problems and it helps in gaining wisdom about what does not work and what actually works. Overall, it helps you to gain insight into yourself as a person.
2. Develops a growth mindset
Resilience counseling helps you in developing a growth mindset which helps you to fight back. It helps you to focus on the situation rather than sinking yourself into negative thoughts. Throughout resilience counseling, it reinforces the benefits of having a growth mindset.
3. Prevents relapse
It not only teaches you how to be resilient but resilience counseling also helps in preventing relapse of mental health issues. It basically diminishes the possibility of developing mental health issues again.
Effectiveness of Resilience Counseling
Resilience counseling totally depends on your acceptability and understanding. If learned properly, it can show various effective results on your mental health.
Getting Help
Licensed therapists and counselors help you throughout the journey of learning acceptance. At BetterHelp, you can choose the best therapists from the window and seek help. Learning resilience and becoming resilient is a bit of a complex task but with the help of a therapist, you can learn resiliency. Resilience counseling also teaches you to handle adversity at times.
And the best part is, you can attend therapy through an online platform as well.
I hope this blog helps you to understand resilience counseling. For more such content, connect with us on all social media platforms.
Thanks for reading!