Meditation
21 Best Guided Sleep Meditation for Anxiety and Stress
Last Update on October 31, 2023 : Published on May 9, 2020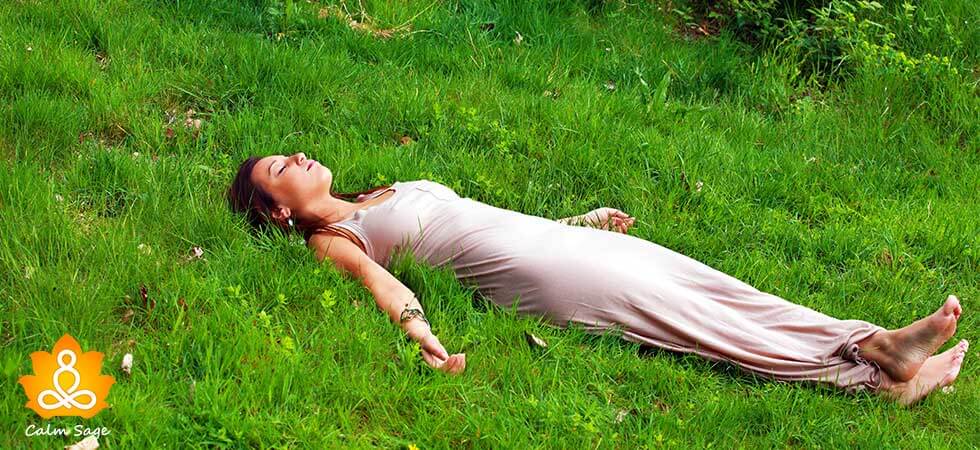 Do you have sleep problems or insomnia due to stress? According to the CDC, the average amount of sleep a teenager should get is 6.5 hours, however, 20% of teenagers get less than 5 hours per night.
Regular Lack of sleep can cause you trouble focusing and feel unmotivated. Well, we have a solution i.e. Guided Meditation for sleep.
In order to achieve better in meditation, We have handpicked the best sleep guided meditation for anxiety, stress, sleep, self-health, and greater mindfulness.
Let's get started to pick the road of joy, solace, and peace.
For better surfing, I have divided the blog into four main sections:
Best Guided Meditation for Sleep
Guided Meditation for Mindfulness
Best Guided Meditation for Anxiety
Best Guided Meditation on YouTube
Best Guided Meditation for Sleep
If you are suffering from insomnia, try sleeping meditation. Meditation for sleep is a natural and effective solution that wants rejuvenating and deep sleep. Below mentioned are the best guided meditations for sleep.
1. Deepak Chopra's Guided Meditation for Deep Sleep
Time: 47 Minutes
Deepak Chopra's 47 minutes guided meditation for sleep removes the flow of thoughts from the mind and induces a silent sleeping mantra through the help of breathing awareness. Through Deepak Chopra's guided meditation for sleep, we can achieve restful and deep sleep.
2. Deep Sleep Guided Meditation by CalmSage
Time: 10 Minutes
Go to Sleep 10 minute's meditation works on incorporating tonal track, brainwave resonances, calming visuals which are designed to bring the body into a relaxed state. You can cuddle up with your PJ's and get ready for a night of deep and calm sleep.
Mindfulness.com is one of the leading mindfulness apps specially designed to solve mental health issues like anxiety, sleep, stress, and others.
3. Into Deep Sleep Meditation
Time: 20 Minutes
Into deep sleep, meditation is a 20-minute meditation that puts you into a rejuvenating and deep sleeping by simply directing the thoughts to a comforting imagery dream. Such guided sleep meditation is an attractive way to get an exciting and soothing dream. This is one of the best guided sleep meditations.
4. Meditation for Insomnia and Sleepless
Time: 1 Hour
This meditation is for 60 minutes featuring a soothing male voice for the people struggling with sleeplessness. After some time, the magical and powerful male voice takes over your thought process and directs your mind to a deep meditative state wherein you completely surrender yourself in a deep and comforting sleep.
5. Floating Amongst the Stars Meditation by Jason Stephenson
Time: 60 Minutes
Floating amongst the stars meditation is a 60 minutes meditation with deep moving music to make you feel like moving in a cosmos. People really enjoy the heavenly 60 minutes meditation which eases your mental state and takes you on an adventurous and calming journey. One of the best sleep guided meditation for anxiety and stress.
Guided Meditation for Mindfulness
If you want to try mindfulness meditation, the below-mentioned is the list of best guided mindfulness sleep meditation.
6. Blissful Deep Relaxation by the Honest Guys
Time: 18.5 minutes
Perfect introduction in order to achieve mindfulness is Mindfulness Meditation by the Honest Guys. Throughout time, you can find a point where you let go of obstructive thoughts. The audio directs you to notice the breathing through exhaling and inhaling. Put the earphones on enjoying the calm and soothing voice.
7. Tara Brach Guided Meditation for Sleep and Relaxation
Time: 15 Minutes
Tara Brach is a meditation and mindfulness teacher. In quieting the mind, Tara showed us to relax the body and calm our mind, and be present at the moment. Tara's voice is soothing which makes it one of the best guided sleep meditations to learn mindfulness.
8. Mindfulness of Breathing Meditation
Time: 26 Minutes
Mindfulness of Breathing Meditation narrates to focus on breathing and living in the present moment. Such observation leads our negative thoughts to physical sensations and calms our minds. Meditation is useful when you are facing anxiety, cravings, or restlessness.
9. Connecting to the Calm Within by Diane Yeo
Time: 21 Minutes
Diane Yeo is a mindfulness coach and is passionate about helping to lead a better life by learning to live in the moment. The guided meditation by Diane Yeo allows people to move beyond the negative thoughts and observe the breathings and the sensations.
Meanwhile, the guided meditation through Diane Yeo's voice is easy, effective, and soothing to completely control the negative thoughts. Diane repeats to focus on the breath and observe the thoughts.
10. Deepak Chopra's Healing Meditation
Time: 9.42 Minutes
If you are experiencing tension, pain, or tightness, you must give it a try to Deepak Chopra's healing meditation wherein Deepak tries to tap the vital energy source to provide strength to the mind-body connection.
After the introduction, there is a 4-part breathing exercise to bring your body into a meditative state. Deepak Chopra's guided meditation is one of the best guided sleep meditations for anxiety and stress, additionally, to heal from mental pain.
Best Guided Sleep Meditation for Anxiety
Due to our hectic schedules, we all face anxiety. The great thing is that guided meditations are proved to combat panic, anxiety, and stress. Additionally, guided meditation comes with lots of benefits like complete removal of anxiety and stress from our lives.
Below mentioned are the guided meditations for anxiety:
11. 5-Minute anxiety reduction guided meditation
Time: 5 minutes
5-Minute anxiety reduction is one of the best guided meditations to remove uneasiness and stress and bring your mind to peace and calm state. The best part about 5-minute anxiety reduction guided sleep meditation is that you can do it any time or point whenever you feel like stress or anxiety.
All you have to do is find a place where nobody can disturb you and you also can get a comfortable position. After doing a 5-minute guided meditation, you will be surprised how easily unwanted feelings and negative thoughts were removed instantly.
12. Deepak Chopra's guided meditation for stressful moments
Time: 6 Minutes
Deepak Chopra's guided meditations for sleep are famous for his soothing voice, fun, empowering, and easy techniques. However, in 6 minutes you Deepak Chopra have used simple techniques to establish mindfulness to remove stress and anxiety from the body.
Throughout the guide, he established calmness through breathing exercises. You can do this guided meditation whenever and wherever you want.
13. Meditation for anxiety by Rodrigo Tarraza
Time: 10 Minutes
Rodrigo Tarraza is a meditation coach and master flutist. Rodrigo through the guided meditation takes on a journey to establish inner peace and stillness. The 10-minute guided meditation has Indian Bamboo Flute and beautiful melodies. Such a piece of beautiful music in the background lets you discover the innate source of self-empowerment, joy, ease, and stress-relief.
14. Stress relief meditation
Time: 20 Minutes
Stress relief meditation is downloadable and is actually slightly longer than guided meditation. But, it is one of the best-guided meditations to reduce stress and anxiety. Throughout the meditation guided, the narrator tries to establish mindfulness and awareness to remove the tightness and tension from the mental state.
15. Guided meditation for detachment from over-thinking
Time: 30 Minutes
Guided meditation for detachment from over-thinking is a journey of celestial imagery, relaxation, and pure visualization. The narrator directs the listener to the world of vibrant colors with soothing background music. The 30-minutes guided meditation leads you to peace and stillness.
You will feel connected to a heightened sense of spirituality and distance from mental clutter and chaos.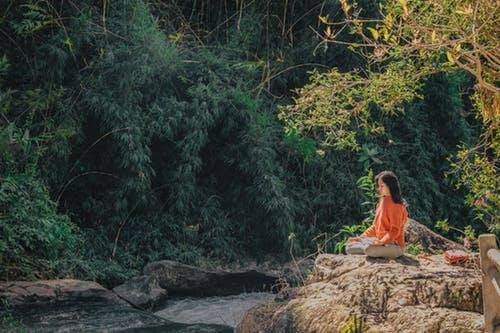 Best Guided Meditation on YouTube
1. 6-Phase Meditation
Time: 21 Minutes
6-Phase meditation's purpose is to improve productivity. The meditation challenges you to set the bars and take your mind and soul to the gym. The 6-Phase meditation is a mixture of gratefulness, self- compassion, creative visualization, connection, and forgiveness. These combinations make your life easy, calm, and peaceful.
2. The Seat
Time: 16 Minutes
The purpose of this guided meditation is to teach mindfulness. The Seat is highly recommended guided meditation as it focuses on imagining beautiful images with vibrant colors. The six minutes of the guided meditation focuses on deep breathing exercises and then the video focuses on inner stillness with calm and peaceful music in the background.
3. Summer Meadow
Time: 21 Minutes
Summer Meadow is a perfect guided sleep meditation for the people who are sun-seekers. The guided meditation allows you to escape from the negative thoughts and jump into a breeze of a summer meadow.
The light ambiance and relaxing tune at the background focus on imaging about shine and bright summer day. The narrator focuses on meditating in the clean and fresh air.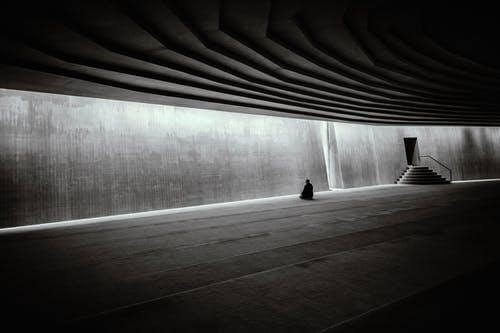 4. Surrender Meditation: Letting go
Time: 35 Minutes
The purpose of the Surrender Meditation is to surrender means letting go of negative thoughts.  The surrender meditation is perfect for releasing negative thought s and desire and surrender to the universe. The narrator supports the listener to bring the mind to peace and calm state.
5. Meditation for Anxiety, worry, and urgency
Time: 10 Minutes
Meditation for Anxiety, worry, and urgency brings your mind and body to a comforting the state. The purpose of the guided meditation is to remove the anxious state from the mind. The soft voice of the narrator is attractive and helps you to have a deep sleep. 10 minute guided meditation is worth the time to get rid of all the chaos and hectic schedule.
6. Calming Warm Light: spirit healing rainfall
Time: 60 Minutes
The purpose of the calming warm light is to have deep sleep. If you are having a bad day or busy day, try this best guided sleep meditation. Guided sleep meditation has rainfall background music with the cleaning effect. Guided sleep meditation helps you to find stillness and releases all the emotional and mental stress.
I hope this blog was informative and motivational to introduce the best-guided sleep meditation in your busy lives. For more such content, follow Calm Sage on all social media platforms.
Be Positive!
You may like These Also:
1. How To Turn a Bad Day Into a Good Day
2. Best Mindfulness Books to Learn Mindfulness