Mental Health
Calm Music For Study, Meditation And Relaxing: Know the Importance
Last Update on December 7, 2020 : Published on April 10, 2020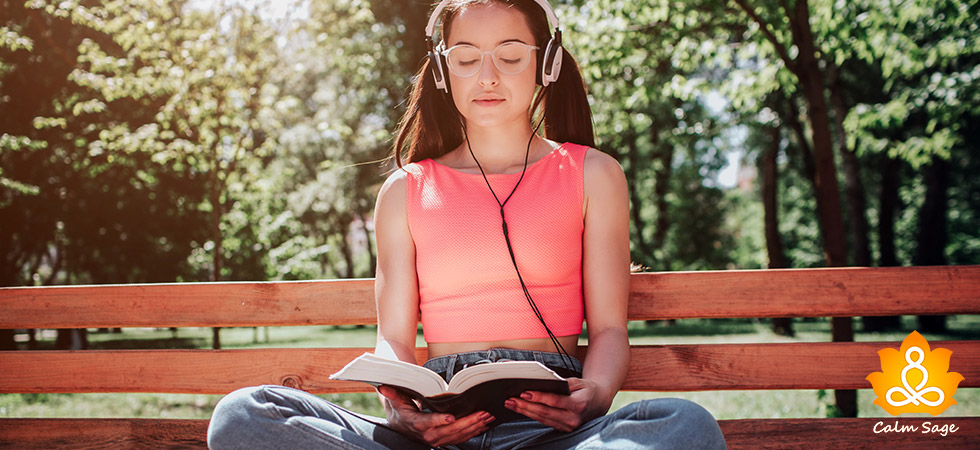 Table of Content: 
1. Calm Music For Study Examples
2. Calm Music For Meditation Examples
There is no soul on this planet who doesn't love music. As soon a song starts playing, we are bound to sway. But, there is more to music than just swaying. For instance, whenever you are stressed out, music can be your ultimate source of calming down. And, it is not just because it is something that you enjoy the most, but there are several other factors. In this blog, we shall talk about all such factors. We shall also look at calm music for several situations. We'll look at Calm Music For Study, Meditation and Relaxation.
Calm Music For Study-
1. Easy Listening Music (Spotify)
This is relaxing calming music for study. This is the kind of music you should be listening to if you wish to increase your study power and that's because this instrumental music contains soothing piano music.
2. Just Relax (Celtic Harp) (Spotify)
Falling in the category of study music, this is one of those instrumental pieces which helps in deep brain stimulation which can help you maximize your focus. And, when your focus is back on the track, you will be able to better study and prepare better for examinations.
3. Better With You (Apple Music)
A mixture of modern beats, this is a music piece that'll keep you hooked on to whatever is it that you are studying. It is a great calming music for study which lasts for approximately three minutes. This means three minutes of pure relaxation.
4. Electric (feat. Khalid) (Apple Music)
This one's a soft duet which will take you through several romantic clichés but worry not you won't be feeling the humdrum but exceptional music. In fact you'll cherish and rejoice romance like never before. And, while you are it, you can get your head back onto studying.
5. Intense Study Music (Spotify)
One of the most important things when studying is to relax because if you are  relaxed only then will you be able to maintain focus. How about some intense study music from Study Music Guys which lasts for almost  minutes? Isn't it a great calm music for study?
Music Helps You Study: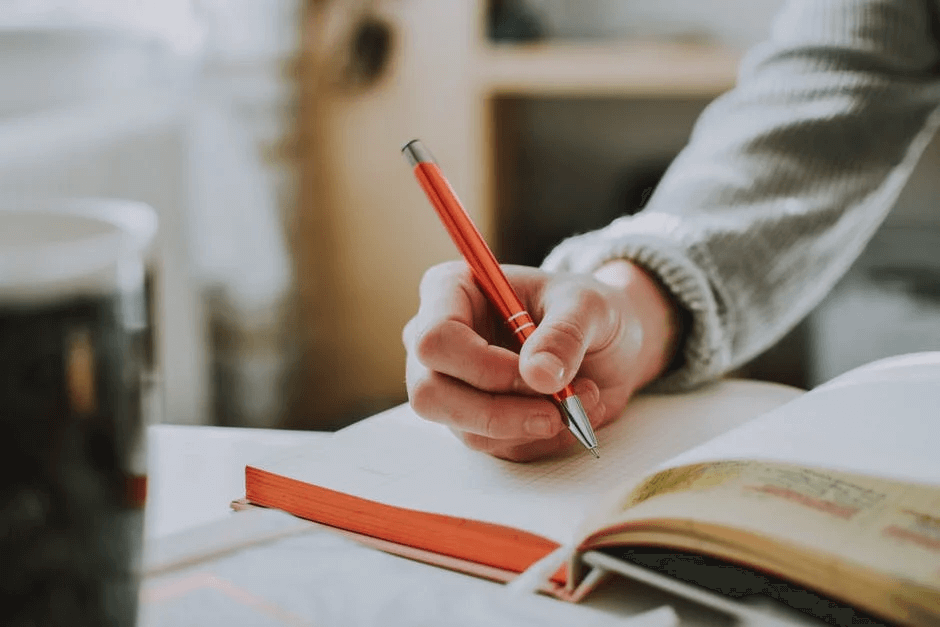 Calm music for study helps in beating anxiety and stress which may arise from a difficult topic that someone is trying to get a grasp on. It also helps in creating a positive mood which is quite essential during long study sessions which are an intrinsic part of examinations. Calm music for study also helps in boosting one's memory.
Calm Music For Meditation Examples –
 1. White Noise Storm (Spotify)
Great calm music for meditation that lasts for approximately 2 minutes. When there is so much going on in your head and you are done with the hustle bustle of the day, how can you relax? Well White Noise Storm is the answer.
2. Meditation Music – Relax, Yoga  (Google Play App For Android)
This one Google Play Store app is a doorway to some good calm music for meditation. It contains high quality music for meditation apart from some of the most relaxing melodies and sounds. It also comes with an intuitive timer which will turn off your music player at a designated time.
3. Guided Meditation (Apple Music)
Meditation is a great activity to relax and focus. But, it is an activity which is best done if there is someone to guide you. You might not always have a guru around to guide you every single time. Well! Hold that thought, give this music or guided meditation a chance and have a virtual guru 24/7.
4. Inner Peace (Apple Music)
No matter how peaceful the outer world is, what you need is the inner peace and this is an instrumental that'll for sure help you find that inner peace which you had been looking for quite some time.
 Music Helps You Meditate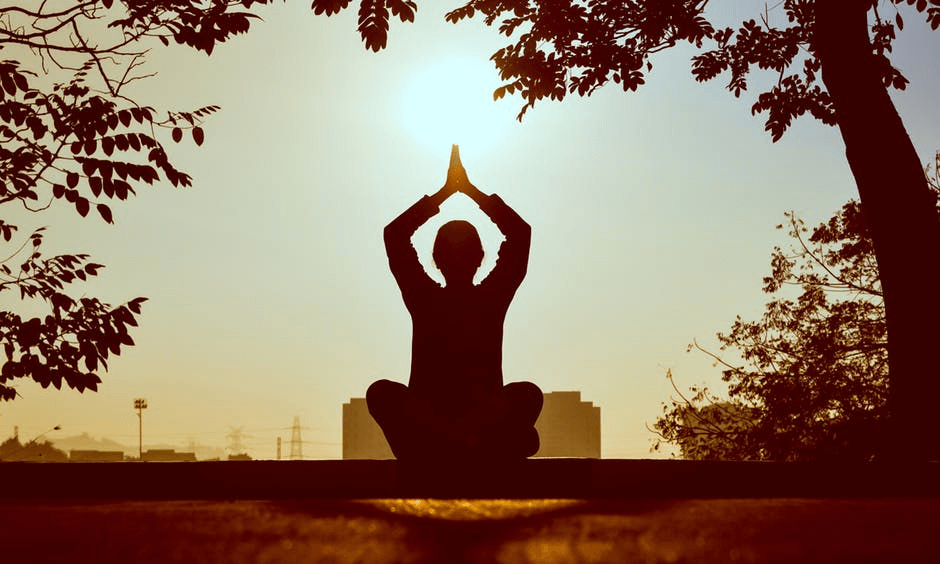 Calm music for meditation makes you a stronger person both emotionally and mentally. It can especially aid you if you are meditating after having gone through heartbreak or a setback. All in all calm music for meditation creates a soothing and a very favorable environment where it will become easier for you to shift your mind and heart to just meditating. It makes your thoughts clear and helps you find that inner peace which you've been looking for.
Calming Music For Relaxation
1. Seinabo Sey – "Younger" (Kygo Remix)
The moment I heard this song, I fell in love with it. It's almost like you are unwinding in a lounge after a long day at work. It's very modern and yet you don't feel for a moment that the remix or even the beats are over done.
2. Beautiful Relaxing Music For Stress Relief – Peder B. Helland
This is something that'll treat both your ears and eyes. You can either choose to just close your eyes and listen to the calming tune or you can glance at the soothing visuals too. Whatever stress you are going through, it'll just take it away from you. This instrumental calming music for relaxation has been composed by Peder B. Helland.
3. Sting – Englishman In New York
I love Sting so I could give this one a miss. And, if you are a die hard fan too, you won't find a better song to destress. The lyrics, the music and the vocals, the song's a masterpiece on all fronts.
How Can Music Help You Relax?
When we say relax, we mean loosening up a little bit, right? It doesn't necessarily mean meditating or focusing. It means maybe just closing your eyes, taking a deep breathe and moving away from the toll that the hard work of the day might have left on you.
After a tedious monotonous tiresome day at work, you would want to unwind for once. You'd probably like to just sit down with no thoughts of anything hovering over your mind. But, then wherever you are, peace is a hard thing to get.
That's where calm music for relaxation can prove to be an elixir for you. It'll just work like a panacea of sorts. And, when we say calm music for relaxation we don't mean loud thumping hip hop beats (not saying we are against it) but something more soothing, something a little less loud will help you put to ease. Here's a list of the kind of songs you might find relaxing.
Music Helps Uplift Your Mood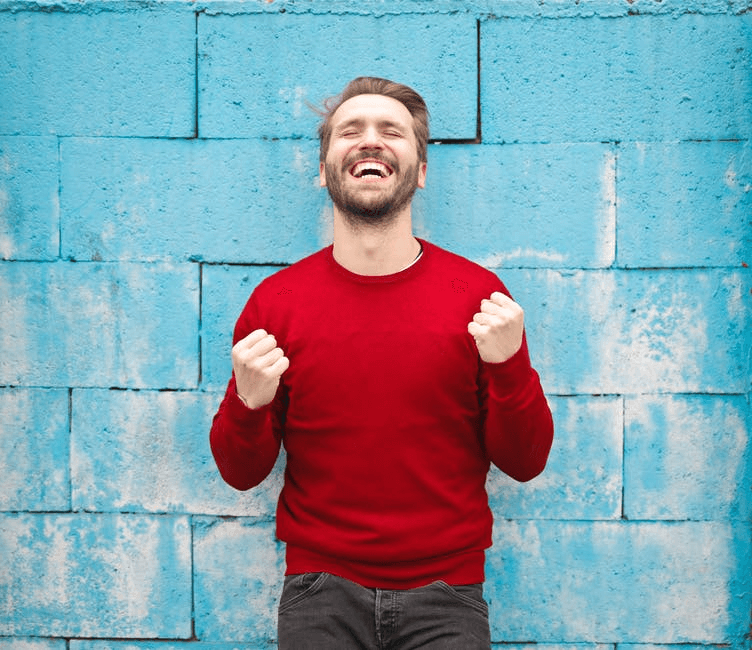 It's not just the mind that needs to be fed; it is sometimes your heart which needs food to. And what's better than some upbeat music to uplift your spirit. Music completely makes you forget any emotion which is making you feel low and through its beats, lyrics take you to a different level altogether.
Music Helps You Sleep better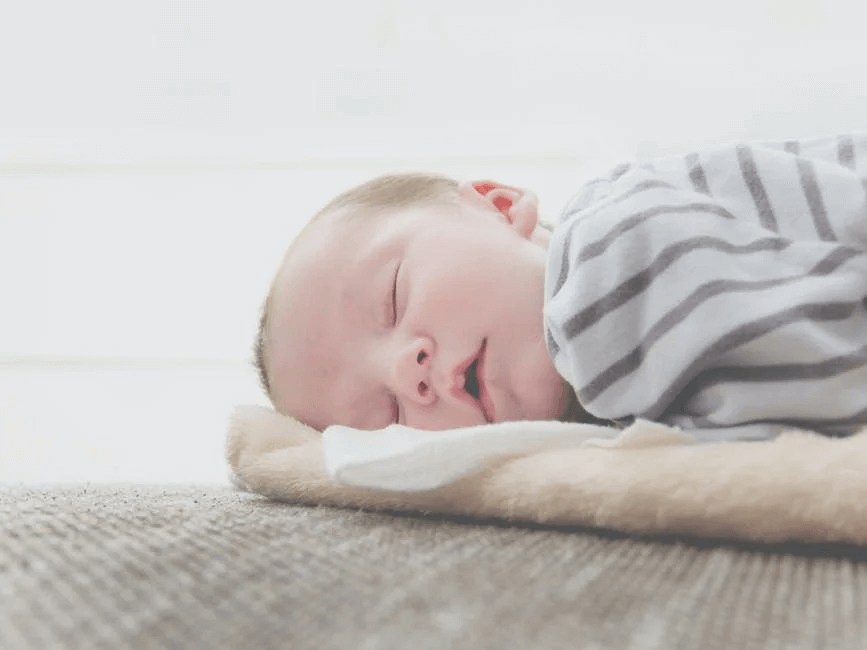 When you listen to calm music for sleeping, it helps you increase the quality and quantity of your sleep. It certainly helps you sleep like a baby. By listening to calm music, over a period of time you will observe that you would feel more rested when waking up in the morning and you would also wake up less in the night.
Where Can I Get Calm Music For Free
We'll again list down some of the best sources where you will be able to listen to and even download calm music for various situations when you are offline.
1. YouTube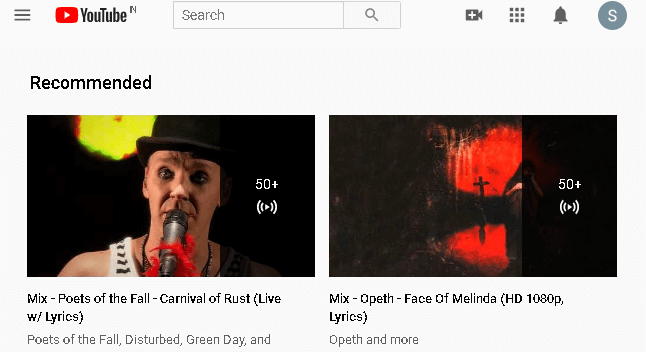 This platform needs no introduction. Apart from streaming videos from all over the world, it has also featured an app by the name YouTube Music. You can also download music offline so that in case you don't have access to the internet, you won't have to miss your favorite music.
2. Spotify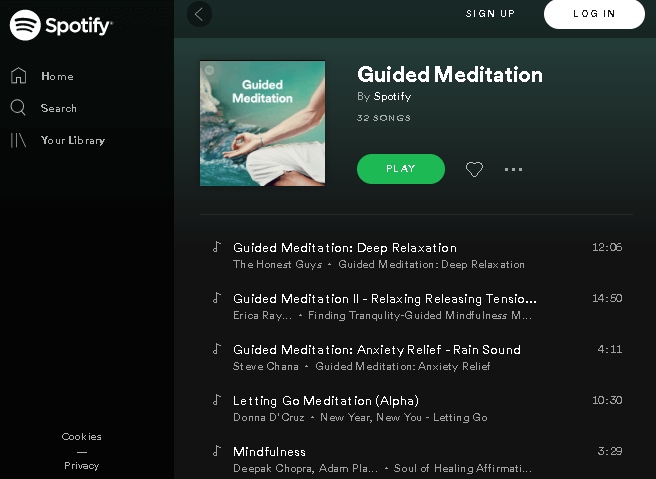 Spotify contains an ocean of songs for every mood. The best part is that you can find dedicated playlists for all kinds of songs and they needn't necessarily be from the famous artists. If you are into indie music, you would for sure love Spotify.
3. Google Play Music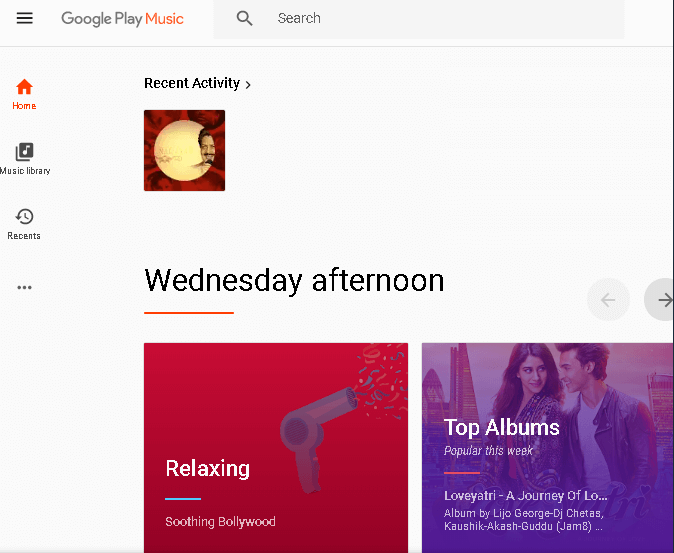 This music streaming service from Google gives you the goodness of an online player where you can find all kinds of music and it also doubles as a dedicated music player as well. The stream quality is exceptional and is at par or in fact better than many music streaming services on the block.
4. Apple Music
If you are an Apple user, you for sure love Apple music. It gives you a complete control  of your media and library. For instance, you can select what you are listening to, create your own playlists and add content to your own library.
Where To Find Calming Music For Kids
Now, the above sources are a great portal to the world of music but some of the content featured on the above sources, may or may not be appropriate for kids. If you have kids or someone you love and care for has kids are in search of music that can help kids increase their focus and uplift their mood, worry not! We have got you all covered. Here are some exclusive apps and websites where you'll find exact music for kids.
Note:
How music helps you calm down?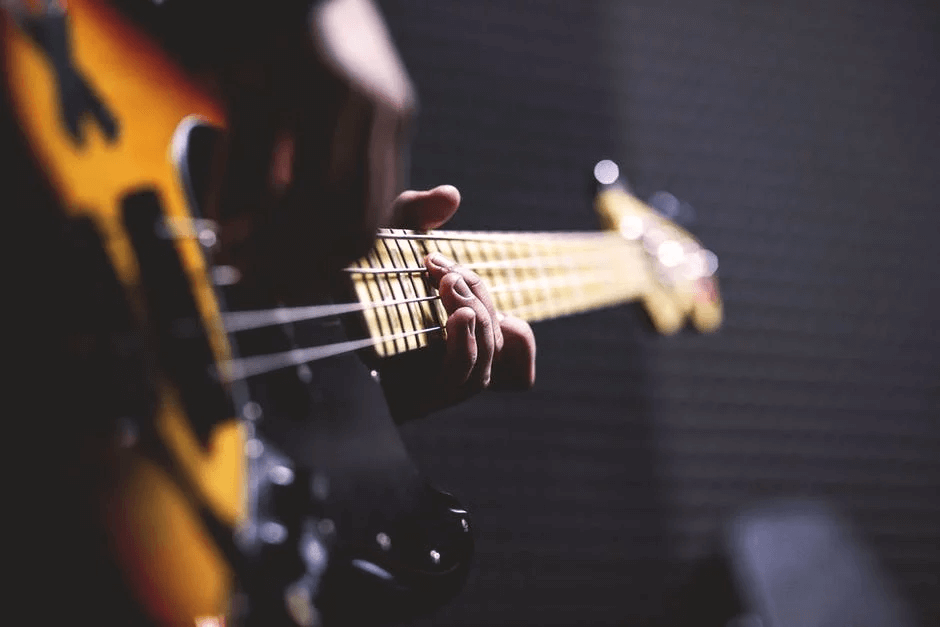 Throughout the day, you engross yourself in activities that require deep focus and concentration. What you can't deny is the fact that you work around people and situations that can easily sway your focus. As a result you would most probably get anxious.
So, how can you get your focus back? How can you get back to what you are doing without having to let negativity linger on?
Try this out – whenever you are anxious and need to get your focus back, try plugging in to your favourite music.  To justify how powerful music is, here are some of the reasons why you should definitely listen to music –
Music Helps You Destress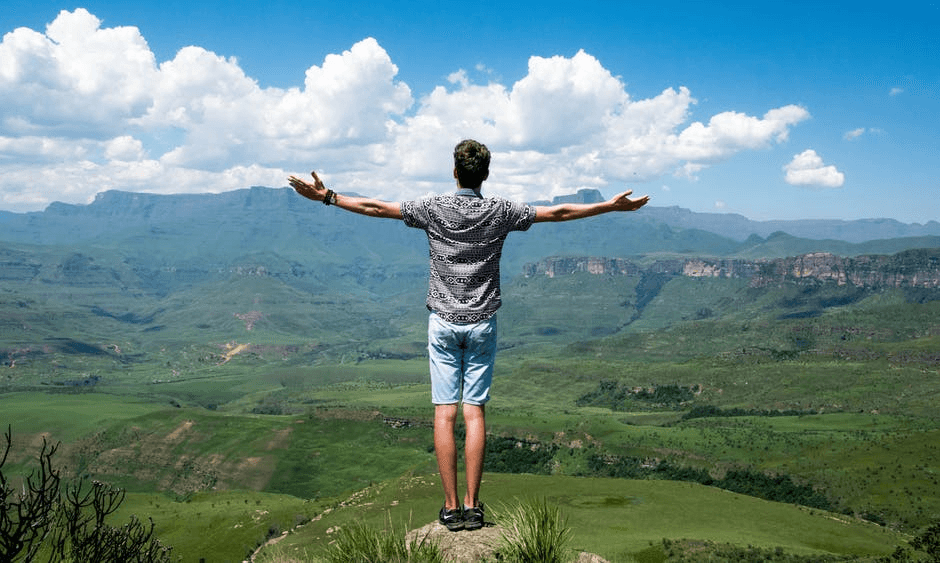 Music is called the food for the soul for many reasons. Calm and relaxing music such as classical music helps a very positive effect on your mind and body. It helps slow down your heart and pulse rate. It lowers blood pressure and decreases the levels of those hormones which release a lot of stress.
To calm your inner self, it is important that you immerse yourself in the beautiful world of music. And, if you have, see how you can refine your choice of music. Not saying that the kind of music you are listening to is wrong but you can explore music which can help you become mindful and happier. Having said that, everyone has a different taste. So, do let us know what calm music for life enrichment do you listen to? Till then stay happy, stay calm, stay positive and keep reading Calm Sage.
You May Like These Also:
What Are Different Types Of Anxiety Disorders?
One Step at a Time: A Guide to Mindful Walking