Motivation
20 Most Inspirational TED Talks That Will Change Your Life
Last Update on May 12, 2020 : Published on May 12, 2020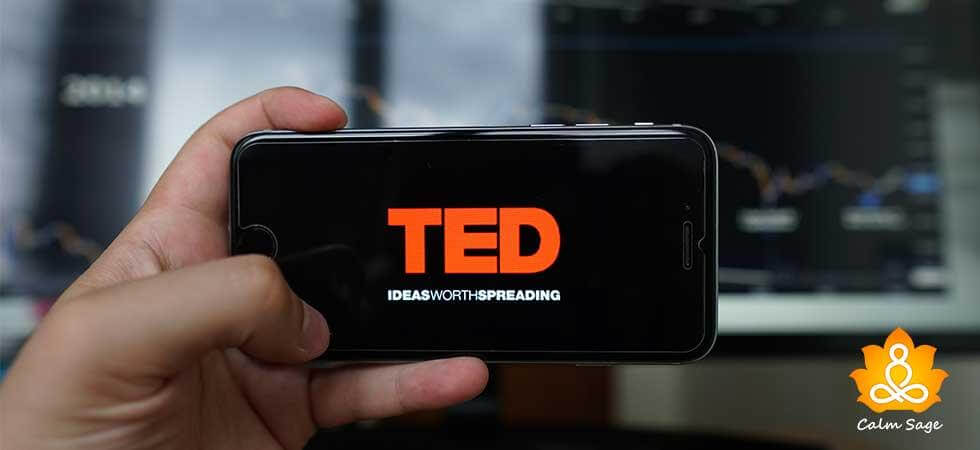 Apart from reading books, learning concepts, exercise, a strict routine, eating good food, etc. if there is any other thing that is considered healthy for a successful and knowledgeable life, it is listening to inspirational TED talks. Now TED talks are one of a kind. It is an international organization which invites various elite speakers, businessmen, innovators, scientists, journalists, cops, politicians, musicians and even pickpockets, basically anyone who has ideas which are worth spreading with the world; to a stage so that they can share their experiences. Almost all of these TED talks are inspiring but today, I am going to list below 20 most inspiring ted talks that will change your life. Have a look.
Motivational TED Talks of All Time:
1. How to Build Your Confidence – and Spark it in Others
Do you need confidence? Then you need to check this out. First on our list is this motivational TED talk by educator and activist Britney Packnett. She talks about the importance of confidence and what role it plays in our lives. She is working towards achieving her goal of "sparking confidence in others around the world". She is also working with people in building a world in which the confidence of individuals will bring forth significant and revolutionary changes.
2. Success is a Continuous Journey
Richard St. John, a successful businessman talks about his journey in the corporate world and how he experienced success and failure. He brings all his curated experience forward in this talk and talks to listeners about how they can change their perception about success. We grow up with this idea that "I will achieve success if I did this or achieved this" but he says that its not correct as success is a continuous journey.
3. Why You will Fail to Have a Great Career
Are excuses a daily part of your life? Do you also try to work hard but end up offering reasons to people around you rather than results? If yes, then this inspirational TED talk is all about you. Larry Smith talks about how people all over the world are busy in making different degrees of excuses due to procrastination and fail to take responsibility for their actions. This talk is straight, funny and very relatable.
4. Embrace You Raw, Strange Magic
Have you ever felt like doing something but only in a particular manner? Have you ever argued with someone, that the way he or she is carrying out things is wrong and they should do it in a certain way? In this inspiring TED talk Casey Gerald talks about how she made a lot of sacrifices to be where she is. She talks about how people need to shed off the ideas which they have learned from their childhood about their life and how their destiny should be.
5. The Difference between Winning and Succeeding
This TED talk stands apart from all other motivational ted talks. John Wooden, a former basketball player and coach talks about how his life has been and what all he has learned. He also talks about his beloved father, whose invaluable wisdom has helped him so much to grow over these years. He also insists that winning and succeeding are different and should not be treated the same.
6. On Being Wrong
Kathryn Schulz, a Wrongologist, talks about the benefits of being wrong and how society has been ignoring it. She talks about how we all have been taught about not being wrong, being right, avoiding mistakes and how fatal that can be. She asks us to embrace our fallibility and move ahead in life.
7. Try Something New for 30 Days
For all of you, who have wanted to try something new but were too afraid to do it. This TED talk is for you. Matt Cutts, in this talk, talks about how we all wanted to do something and try new things for a long time but we all hold ourselves back due to failure, anxiety, shyness, etc. He asks us to set up a goal and try something new for the next 30 days.
8. All it Takes is 10 Mindful Minutes
Have you been facing issues with meditation or attention lately? Do you also feel that you are not able to pay your whole hearted attention towards a particular task? Andy Puddicombe asks us to be mindful about anything in particular for just about 10 minutes a day. He says that we don't need any special arrangements or incense sticks but just some effort and a couple of 5 minutes from our side.
9. The Game that can Give You 10 Extra Years of Life
In this inspiring TED talk, Jane McGonigal talks about her depression due to a concussion in the past and her overpowering suicidal tendency. The tendency which made her bring a change in her life. She talks about how she went from the verge of death to developing a game which adds 7.5 minutes to life. Quite interesting, isn't it?
10. Is There a Real You?
Don't wuyorry, this is not about multiple personality disorder. Julian Baggini talks about personality and how people can change, He philosophizes and studies about life and neuroscience to offer an answer which would make you rethink about yourself, your personality and your behavior.
More Must Watch Inspiring Ted Talks
11. The Power of Introverts
This is one of the most popular ted talks. This TED talk is about people who don't like to put out their opinion in public. Susain Cain talks about current society status and how it has been designed to reward extroverts and people who love going out. She talks about how being an introvert has its own benefits, talents, abilities which should also be celebrated by the world.
12. The Beauty of being a Misfit
Have you felt that you were being treated differently than others? Lidia Yuknavitch talks about how being a misfit are fine. She talks about her life's experiences and how she has sailed through. She talks about self-acceptance and independence which is true beauty and not which is sold in the market.
13. How to Succeed? Get More Sleep
Sleeping. Oh, who doesn't love to sleep. In this TED talk Arianna Huffington talks about how such a simple idea can lead to great success in life and even though it has been proven time and again, the importance of sleep. People still ignore it and don't value it enough.
14. What it Takes to be a Great Leader
In this Most Interesting TED talk speaker Roselinde Torres talks about the corporate world how she has been observing leaders around the world for more than 25 years and what pattern of habit she has noticed. She also talks about how the great leaders work and how one can change his ways to become one among few.
15. Dare to Disagree
In this busy world we all try to avoid fights and disagreements. We don't stop to argue but Margaret Heffernan asks us to stop and disagree. This TED talk is all about how disagreements are utmost necessary for progress and growth, whether it is relationship, business or life. So if you feel like you have issues in disagreeing with people around you. Do watch it.
16. The Surprising Science of Happiness
Famous author Dan Gilbert talks about success and how it isn't related to happiness. How it is wrongly perceived and people don't understand the simple concept. He tells us how we can be happy even if we don't get what we long for.
17. Happiness and its Surprises
Nancy Etcoff is a cognitive researcher. She talks about happiness and our perception towards it. She also talks about how we try to increase it more and more and how its surprising effects can affect our body. This inspiring TED talk is a must watch for anyone looking for some answers around happiness.
18. The Paradox of Choice
Barry Schwartz talks about freedom of choice and tells us that it has been shown to us that we have more and more free choice but in fact it is just an illusion and has been more paralyzed than ever before and how it has made us more dissatisfied than content.
19. Want to be happy? Be grateful
Monk and an interfaith scholar David Steindl-Rast, talks about how each and every human on this planet wants to be happy. In this motivational TED talk he says that true happiness is born out of gratitude and we all should learn to be grateful, no matter who we are and what we do.
20. Less Stuff, More Happiness
Writer Graham Hill talks about how less possession in your room can lead you to a more contented state of mind. He asks us to pick up things which take less space, are more useful and tells us about 3 steps on editing our lives.
So these were the 20 most inspiring TED talks which can change your life, but not only watching them or listening to them will help you. You will have to use the habits, rules and concepts that they talk about in your life and make them an integral part of it. We usually get a lot of motivation from TED talks but it erodes away as soon as we keep our phone down and indulge in day to day lives. If we really want to bring a change, we will have to make efforts towards it.
Hope it helps.
Thanks for reading!
You May Like These Also:
51 Motivational Songs to Inspire you in Life
Best Uplifting and Motivational Famous Speeches That You Can't Miss
20 Best Inspirational Movies on Netflix to Motivate You In 2020