Mental Health
18 Best Mental Health Books to Read in 2023 [Updated]
Last Update on August 25, 2023 : Published on August 22, 2023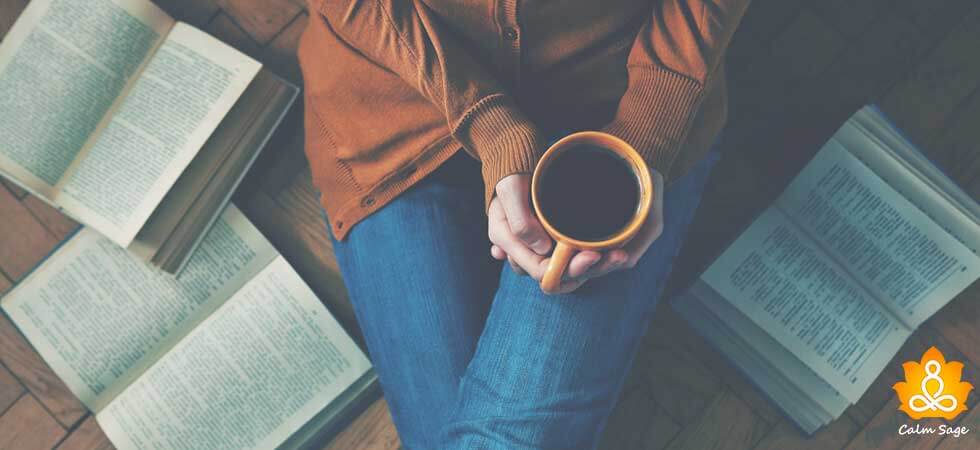 "The more that you read, the more things you will know. The more that you learn, the more places you'll go." – Dr. Seuss
Books have always been my best friend. No matter what happens, books have been there for me to teach me, help me learn, and most of all – help me grow. With so many book genres – from fiction to non-fiction and from self-development to narratives – I've read almost all.
There was a time when I was reluctant to read self-help books, mostly because I wasn't aware of the psychological aspects of myself. With awareness of mental health gaining traction and becoming more and more outspoken, a lot of books have been published to help people like me to learn more about mental health and the unknown psychological aspects.
One con that I've faced with this is that, now, there are too many sources and too many opinions and it's becoming hard to figure out which mental health book or self-development book to read!
So, how can we find which mental health book to buy and read? And which one to ignore? Is there a book that can be trusted?
Well, don't fret. I am here to help you find the best books on mental health that you can refer to and share with your loved ones too. So, let's take a look at the list of best mental health books you can read this year.
Best Mental Health Books to Read:
The booklist for mental health that I am sharing with you covers almost all the major concerns and highlights of mental health like depression, anxiety, mindfulness, psychotherapy, psychosomatic, etc. Let's take a look!
1. Stop Overthinking by Nick Trenton: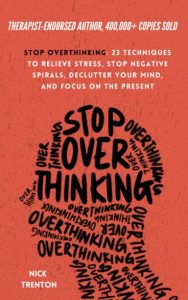 The number one on our list of best mental health books is Stop Overthinking, a bestseller self-help book that offers 23 techniques to overcome stress, anxiety, negative thoughts, and overthinking. It is believed that overthinking is the biggest source of unhappiness and this book offers a guide to help you let go of negative overthinking to be happier in life.
Stop Overthinking gives you tips on how to be aware of your negative spiral triggers, identify and recognize your inner anxieties, and how to keep the focus on relaxation and action with proven methods to overcome stress attacks.
2. Energize Your Mind: A Monk's Guide to Mindful Living by Gaur Gopal Das: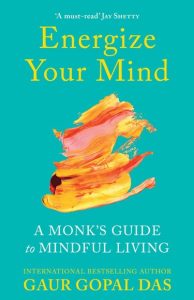 Written by a motivational speaker and life coach, monk Gaur Gopal Das, Energize Your Mind is your mental health and mindfulness guide to regulate your mind, and emotions, and boost your well-being. In modern times, mental health has become one of the biggest challenges we have to face – from loneliness to depression – it's hard to quiet the mind and live in peace.
In this book, the author decodes for you how the mind works and explains how to discipline your mind to improve your well-being. The book also features exercises and worksheets with other tricks and tips to help you change your life.
3. This Too Shall Pass by Julia Samuel: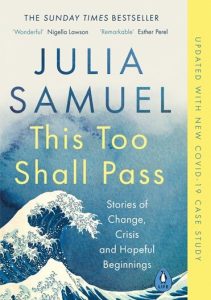 Change is inevitable and yet when it comes, we struggle. At times, when your life feels disrupted and uncertain, psychotherapist Julia Samuel's book This Too Shall Pass comes in to help you learn how to adapt and thrive in the most difficult of situations
. The author draws on hours of conversations with her patients to show us how we can too change and adapt. No matter your situation – a new mom, a struggling dad, a worried lover, or a young couple trying to save their relationship – this book offers transformative advice.
4.  Think Like a Monk by Jay Shetty: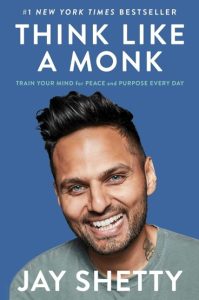 The next book on our list of best mental health books comes from social media superstar and #1 podcast host, Jay Shetty. Think Like a Monk gives what it says aka practical steps to take to live a life anxiety-free and more meaningful.
When you think like a monk, you understand how to let go of negative thoughts, stop overthinking, stop comparing yourself to others, how to find happiness, how to find your purpose, and a lot more! This empowering book combines ancient wisdom and the author's personal experiences that can help you overcome negative habits, reduce stress, improve relationships, and live a happy and meaningful life.
5. Talking to Children About Mental Health by Lily-Jo: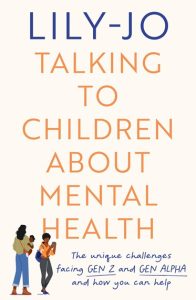 Talking to Children About Mental Health is a practical guide for adults to help them understand the mental health challenges children, teens, and students face daily. From the rise of AI to loneliness, young children struggle with various issues.
This book describes the various mental health problems children and teens face and explains how lifestyle, culture, and surroundings play a role in their mental health development. This book is a great tool for parents, teachers, and young caretakers; anyone who has a child or teen at home.
6. Body by Breath:
The Science and Practice of Physical and Emotional Resilience by Jill Miller: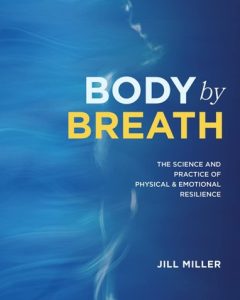 There's something to say about the breath we take. We all breathe; it's an unconscious decision, but how you breathe is your choice. Our breath, something many of us take for granted, can be compromised by stress, worries, and even the smallest of unexpected changes in our lives.
In Body By Breath, Jill Miller takes you on a journey through your breathing body and presents 100+ techniques that can help you master your breath-body connection. From breathwork, movement, and deep breathing – this book is here to help you achieve endurance, enhance self-regulation, relieve stress and chronic conditions, and supercharge the connection between your body and breath.
7. Don't Believe Everything You Think:
Why Your Thinking Is The Beginning & End Of Suffering by Joseph Nguyen: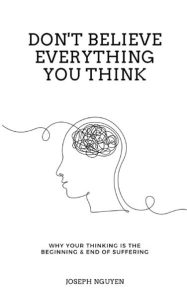 Next on our list of best mental health books is Don't Believe Everything You Think and I'll be honest; it's easier said than done. But! This book by Joseph Nguyen is here to help you discover the cause of your psychological and emotional suffering and how you can achieve freedom of mind to create the life you want.
With a complete understanding of where our experiences come from, this book will help you end your suffering and create the emotions you want to feel now. No matter what happened to you or where you come from, you can find peace, love, and fulfillment in life.
8. The Book of Hope:
101 Voices on Overcoming Adversity by Jonny Benjamin and Britt Pflüger: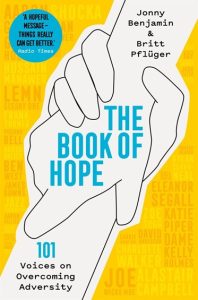 From 101 contributors comes The Book of Hope. This book will help you find joy whenever you need it. From award-winning contributors to renowned musicians, athletes, psychologists, and activists learn what gives us hope and how to live life with a hopeful soul.
The contributors include people like Lemn Sissay, Dame Kelly Holmes, Frank Turner and Zoe Sugg, Joe Tracini, Elizabeth Day, Hussain Manawer, and Joe Wicks. They not only share their experiences with mental health but also what helps them keep their hopes up in trying times.
9. Set Boundaries, Find Peace:
A Guide to Reclaiming Yourself by Nedra Glover Tawwab: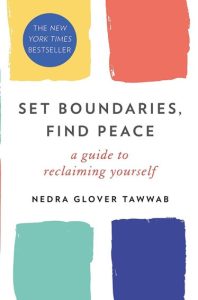 One of the most important things in our mental health journey that we often neglect is the boundaries we ought to set up. We all need healthy boundaries to help keep a good work-life balance, cope with toxic people, and enjoy rewarding experiences with our loved ones. But what do healthy boundaries look like?
From the desk of a licensed counselor and influential therapists comes the answer to the above question. In a relatable tone, Set Boundaries presents simple yet powerful ways to set healthy boundaries in your life to find peace and happiness. Practices and techniques from CBT will help you identify and express your needs, and unravel the problem behind unhealthy codependency, anxiety, depression, burnout, and more.
10. What Happened to You?
Conversations on Trauma, Resilience, and Healing by Oprah Winfrey and Bruce D. Perry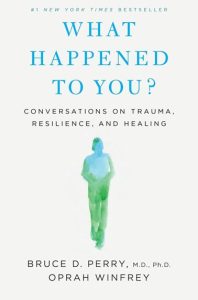 Another book on our list of best mental health books to read this year is What Happened to You. In this book, we delve into personal conversations through the voice of Oprah Winfrey and trauma expert Dr. Bruce Perry who offer groundbreaking insights.
Oprah shares her stories from the past, understanding through experience the vulnerability that comes from facing trauma at a young age. In this book, the authors focus on understanding people, their behavior, and through them – ourselves.
11. It Didn't Start with You:
How Inherited Family Trauma Shapes Who We Are and How to End the Cycle by Mark Wolynn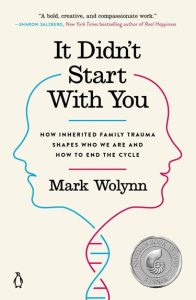 The next book on our list of best mental health books is It Didn't Start With You and it tells us that the root cause of depression, anxiety, chronic pain, phobias, and obsessive thoughts is all one; chemical imbalance in the brain. And not only that but in the lives of our parents, grandparents, great-grandparents, and past generations.
It Didn't Start with You builds on the work of experts in post-traumatic stress. With techniques such as visualization, active imagination, and direct dialogue you can learn to create pathways to reconnection and reclaiming life and health
Other Mental health Books to Read:
12. Mindful Movement in Psychotherapy by Paul Salmon: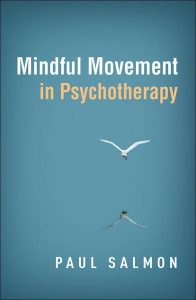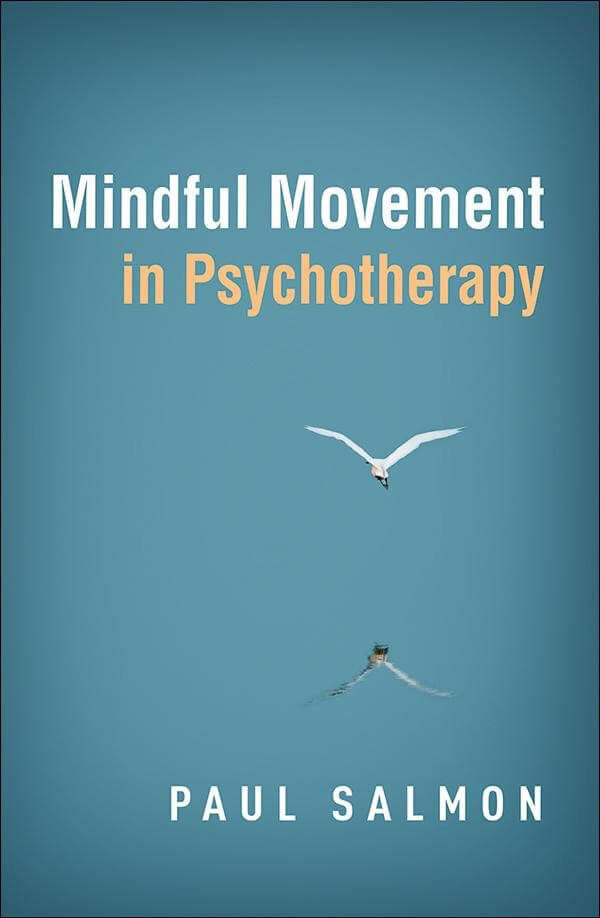 Mindfulness has been an important and intriguing subject to study, not only for psychologists but also for the people who practice meditation in daily life. Paul Salmon has curated and presented various tools and exercises for inducing mindfulness in daily lives. The book asks the reader to be mindful even when doing the most simple tasks in daily life like; walking, talking, breathing, eating, etc.
13.   Art Therapy Treatment with Sex Trafficking Survivors by Mary K. Kometiani: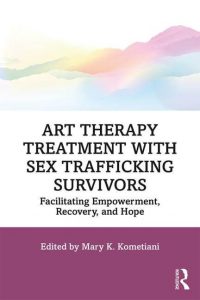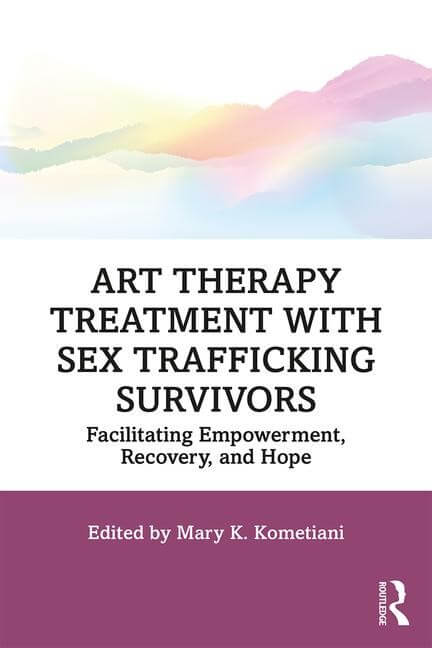 Another one on the list of best mental health books is Art therapy treatment. This book has been designed especially for survivors of sex trafficking. It talks about recovery, empowerment, supports connection with society and oneself again and helps resolve grief, shock, trauma. It has been creatively designed to indulge art as a therapy. Mary talks about effective treatment and building confidence through the act of making choices that were taken away when people are locked away in inhumane conditions.
14.   Psychiatric-Mental Health Nursing by Shelia Videbeck: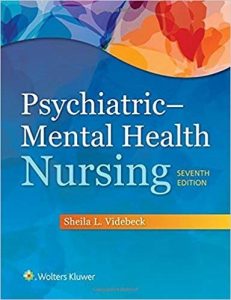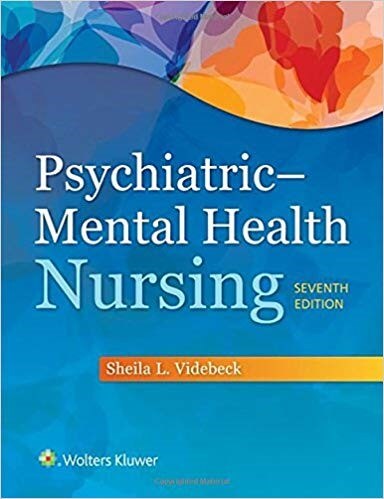 This guide on psychiatric and mental health is a guide designed especially for students and ways to approach them. It offers helpful insights on various challenging and complex concepts. It can be used as a handbook by psychotherapists to handle people with mental challenges and issues.
15.   This Is Depression by Dr. Diane McIntosh: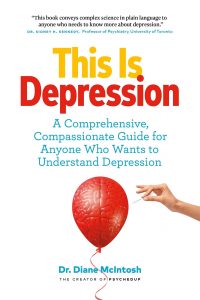 This book is a complete guide to depression in itself. From the introduction to alleviating the situation, it guides the reader through and helps them understand the situation from a totally different perspective. Dr. Diane is a well-renowned personality in the field of anxiety, mood and behavior disorders and has worked quite hard to provide the reader, a compact version of her experience.
16.   Bedlam by Kenneth Paul Rosenberg: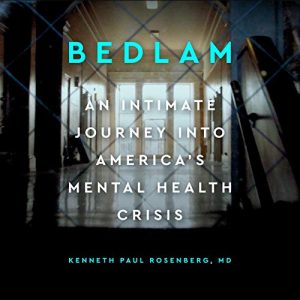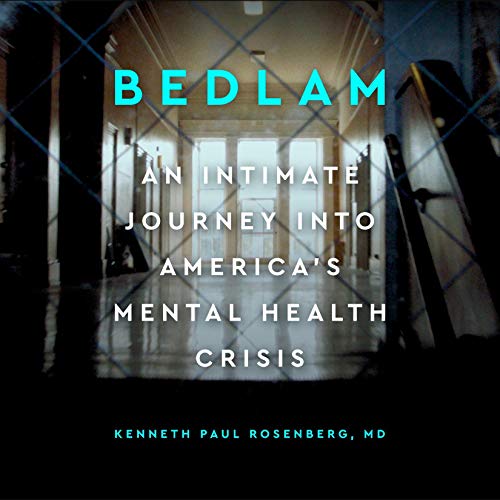 Bedlam is a memoir based on America's mental health crisis of the 1950s. It talks about how the support for mental health organizations was being cut down rapidly and how the doctors had nowhere to go and patients had nowhere to seek help. It is a must-read for people who are into modern history and secrets.
17.   Virtual Reality for Psychological and Neurocognitive Interventions by Albert "Skip" Rizzo: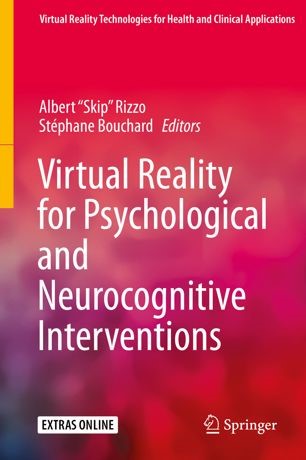 This book gives us a detailed look into the field of psychology, mental health, neurological issues, and how the intervention of virtual technologies has revolutionized the approach to mental disorders. It deals with the present and the upcoming change in the industry and therapy methods and discusses virtual patient technologies and client-centered treatment.
18.   Doing Supportive Psychotherapy by John Battalia: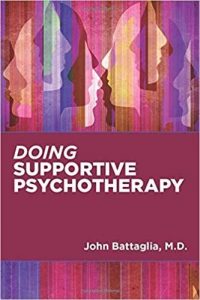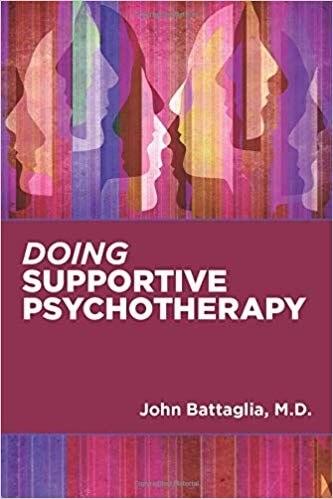 Books on supportive psychotherapy have been following the same approach and are often found to be lacking in innovation. Doing a Supportive Psychotherapy has been a great change in the pace. It is designed in such a way to provide psychotherapists new ways to deal with situations. The world is evolving, and we can't continue following the old ways of dealing with new problems. The writer has worked hard to make this book different and give the reader an experience of "never before".
A Word from the Writer's Desk…
So these were some of the best mental health books that you should read this year. You will get new and various insights into many mental health issues such as emotional self-help, resilience, and transformation.
Remember that reading books can be a great source of information and while you should be informed and well-read, however, if you or your loved ones are struggling with any mental illness or are emotionally unwell, then I would highly recommend that you go see a professional.
With that said, I hope you enjoy your day. Leave a comment below if there are any more books that you've read and would like to recommend.
Thanks for reading!
You May Like These Also: