Motivation
Listen To These Best Motivational Podcasts & Follow Them For Good
Last Update on August 14, 2020 : Published on August 15, 2020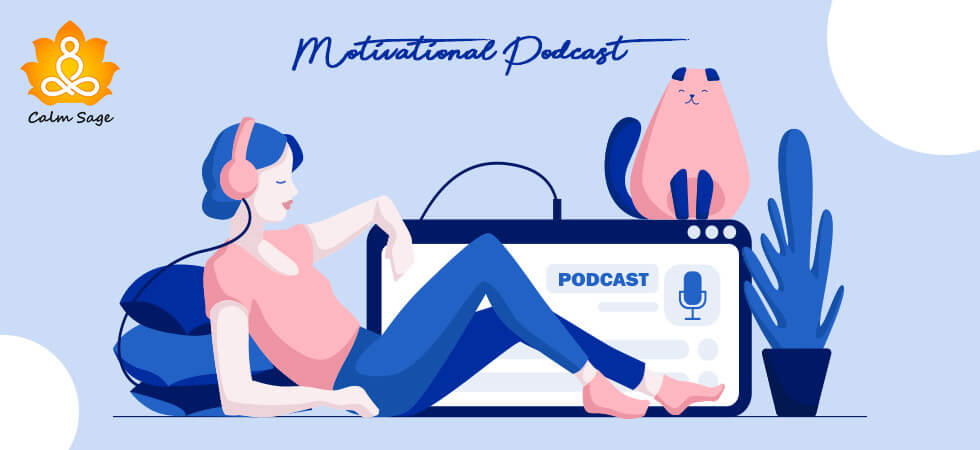 Everything seems stagnant in life or you are worn down by the regular routine? Well, sometimes motivation doesn't come within and an external force is required to pull you up so that you start focusing on your goals once again and achieve them with flying colors.
If you are thinking about how to get motivated and what exactly I should rely on, we are listing down some of the best motivational podcasts you can listen to when feeling low and need meaningful upliftment.
Best Motivational Podcasts To Listen Anytime
1.Meaningful Work, Meaningful Life (With Francine Beleyi)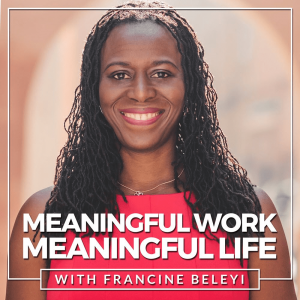 There are so many life questions whose answers are unknown. Podcasts like how to perceive the world, how to reframe your life story, form a new relationship with yourself and more could be learned when Francine Beleyi invites experienced guests to discuss life's details. These inspirational podcasts are combined with so many useful pieces of advice that ultimately help in easing the journey we are going through.
2.TED Radio Hour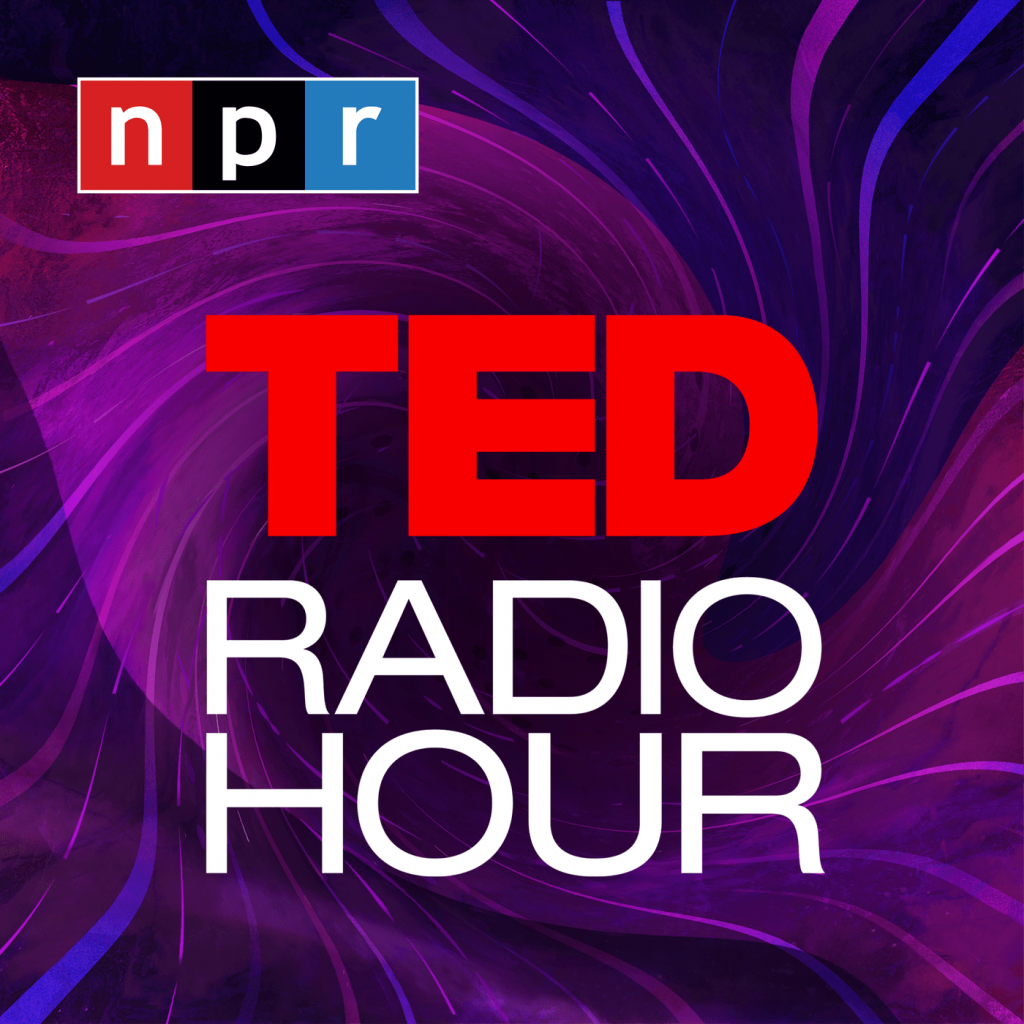 We all are aware of TED Talks, right? If you like TED Talks then TED Radio Hour has also got you some of the most inspiring podcasts. The shows are hosted by Guy Raz and the way he presents insights simply sticks to you to the radio for long. In fact, guests like Denise Herzing, Sarah Parack, A.J.Jacobs, etc. are invited and topics like injustice, reinvention, mindset, research, keep our mind moving and inspired.
Listen To Ted Radio Hour Here.

3.Calmsage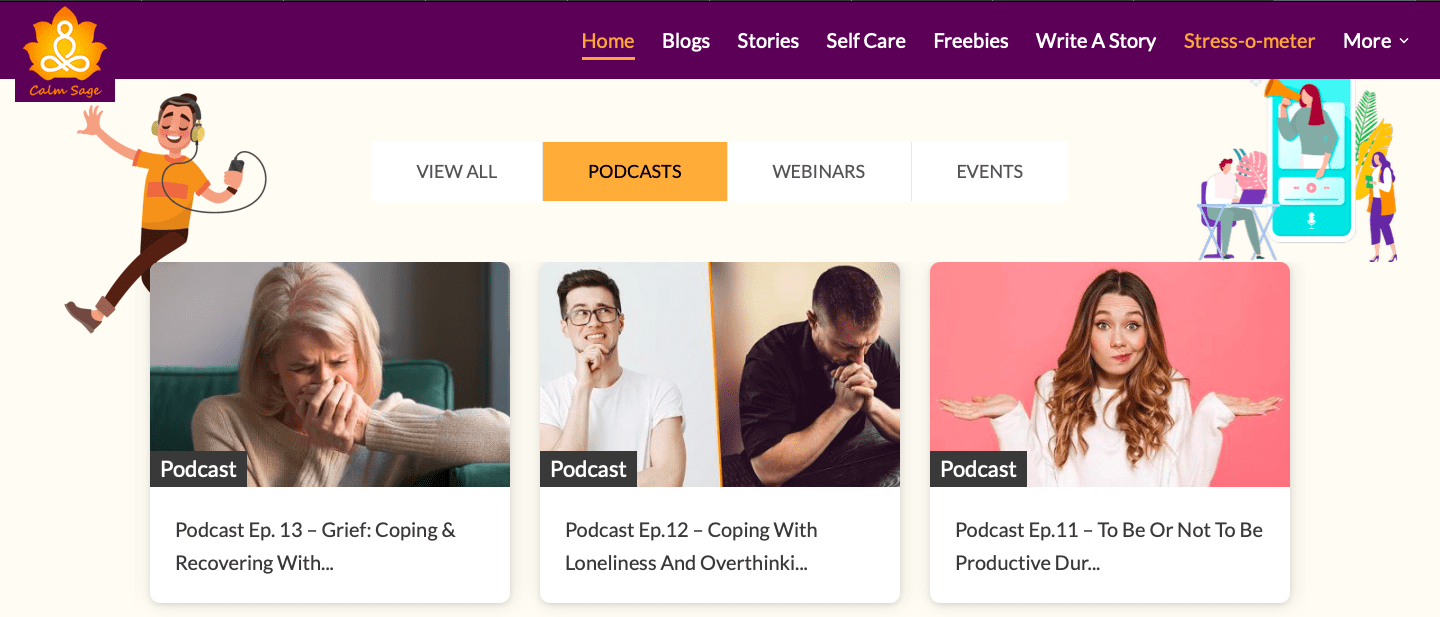 Your very own inspirational channel, CalmSage, happily posts their podcasts every week on their website, Spotify and Apple Music. Motivational podcasts by CalmSage inspires you to keep a check on your mental health with topics like positivity, how to deal with grief or loneliness or maintain sanity during the stressed hours. The podcasts are usually hosted by the CalmSage's team members who are well-experienced in the field of wellness and healing. They assure that you keep moving ahead in life without worrying about stress, depression and anxious minds.
4.Rise Together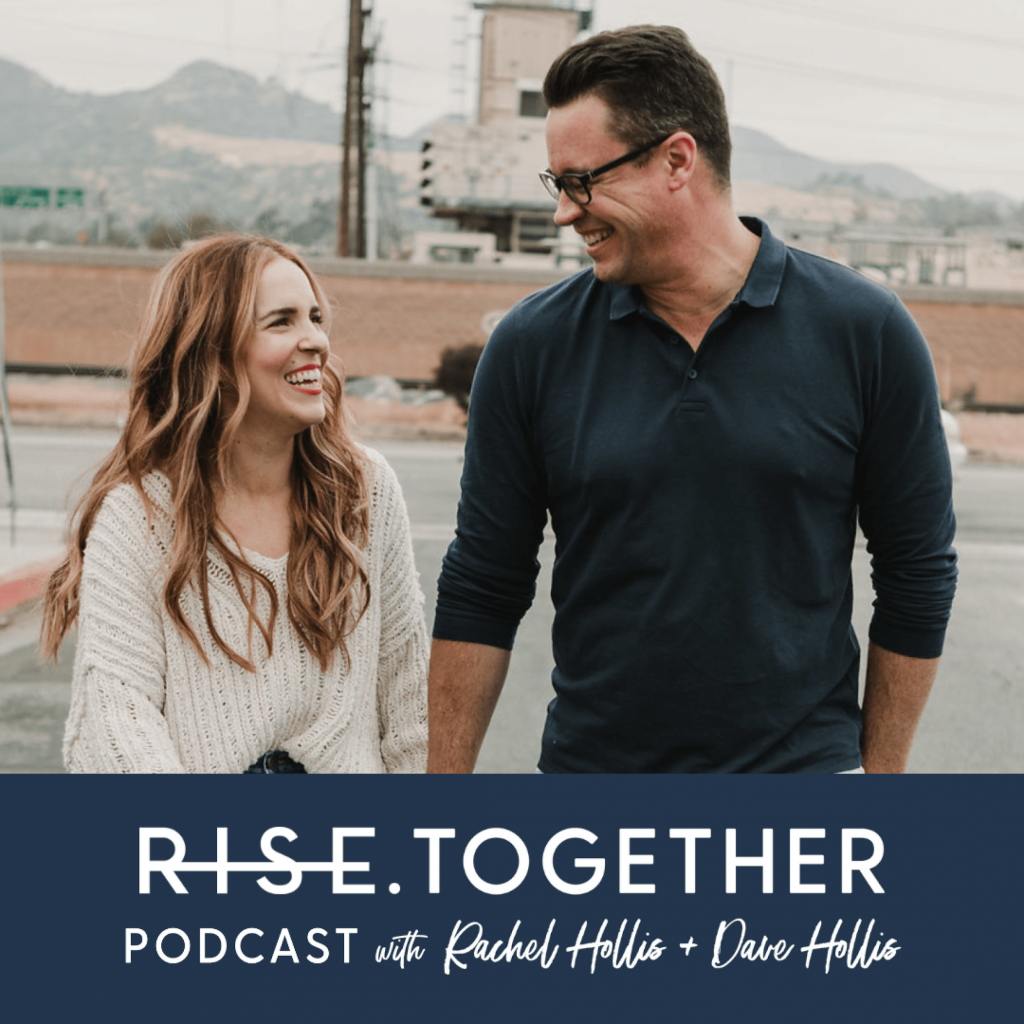 As the name suggests itself, this is the top motivational podcast for couples hosted by beautiful people called Rachel Hollis and Dave Hollis. Both of them together advise you with relationship tips in every podcast. They guide you about how to be the best version of yourself, bring out good in each other, be more mindful in relationships and be supportive. Enjoy topics like getting in shape together, sex & parenting, habits in a relationship, etc. to keep the relationship groomed.
Listen To Rise Together Podcasts Here.
5.The School Of Greatness – By Lewis Howes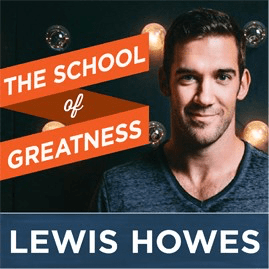 With a quote of 'Dream bigger, Live better, Make an impact', Lewis Howes delivers some powerful messages through his inspirational podcasts. For example, topics like growth mindset, why money and success isn't the answer, how to build confidence and how to defeat negative mindset are good enough to keep you motivated for success as well as self-enlightenment.
6.Happier With Gretchen Rubin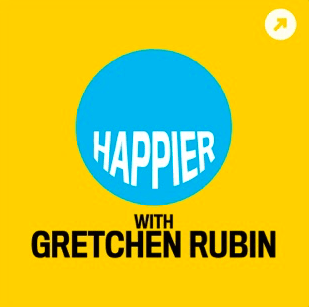 Another best self-improvement podcast includes the name of Gretchen Rubin. Gretchen is a well-known and bestselling author for her book 'Happiness Project' and now she is spreading the happiness message all over the world through motivational podcasts. Available on Spotify, Apple podcast and Stitcher, the podcasts are trying to make everyone happiest.
7.The Tai Lopez Show
Do you want the best books on health, happiness, wealth, love and happiness to be reviewed nicely? Try The Tai Lopez Show whose inspirational lessons from every book he reads helps in various spheres of life. Topics like achieving massive profits, billionaire's way of learning and evolutionary psychology on beauty are really inspiring. He also adds his own idea of living a life along with the lessons a book delivers generally.
8.Good Life Project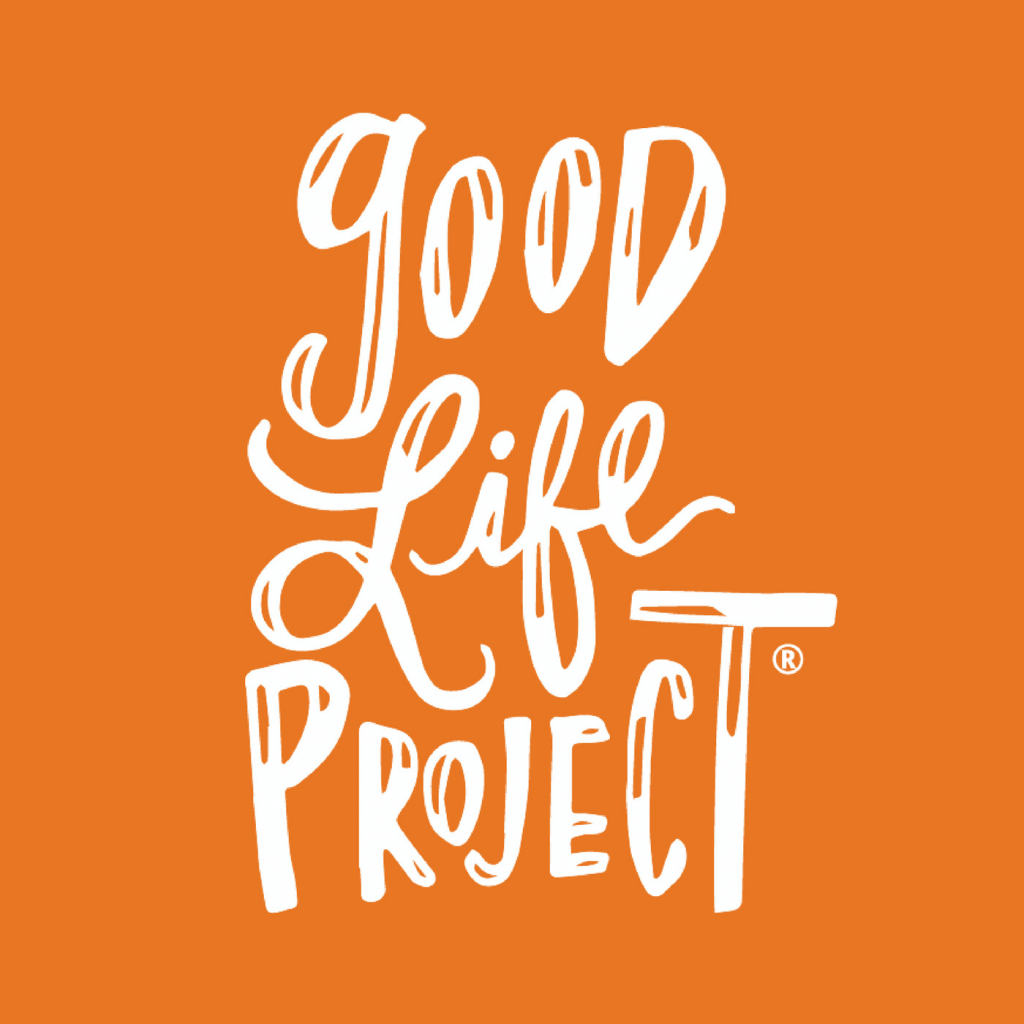 If you want to raise your spirits higher and listen to meaningful stories then this is one of the best self-improvement podcasts you have come across. You will be listening to various influencers like Tim Ferris, Elizabeth Gilbert, Brene Brown, Austin Brown and more where they speak about smart ways for health and well-being. What they believe to preach is that joy can be found anywhere, it's a matter of perception.
9.The Mental Illness Happy Hour -With Paul Gilmartin

This motivational podcast is a weekly program where comedians, artists, friends and doctors are interviewed to spread awareness about mental health, trauma, addiction, and negative thinking. If you or someone known to you is facing depression, make sure you connect with this inspirational podcast which gives a smile, hope and a place to connect with yourself once again.
10.Dave Ramsey Show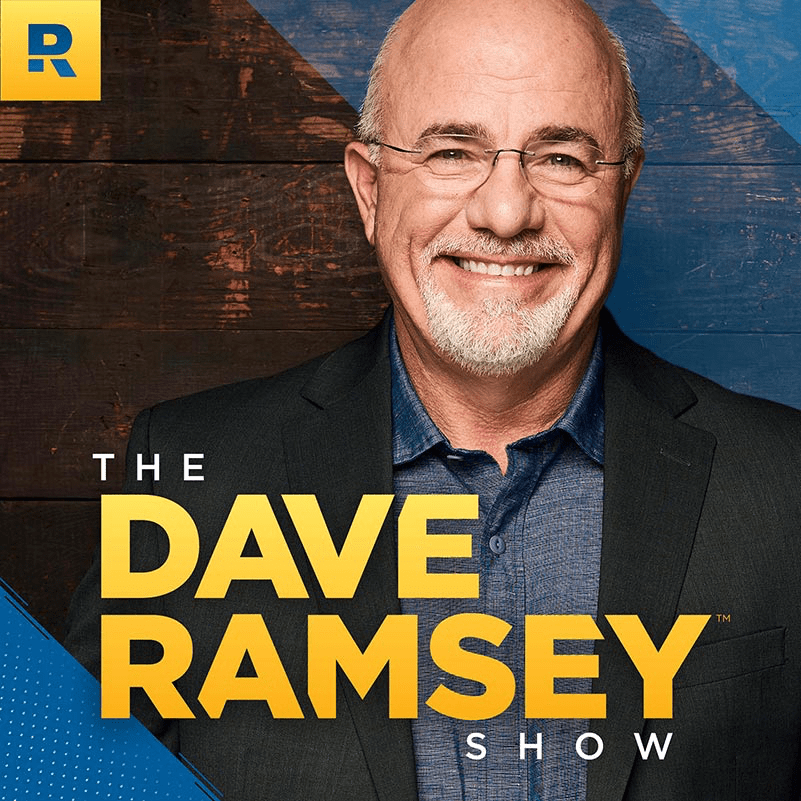 Dave Ramsey is talking about life and money straight away through his motivational podcasts, and of course everyone wants to talk about them. Dave Ramsey is author of 7 bestselling books and through his podcasts, he advises the listeners on how to get out of debt, solve financial troubles and put money to good use. Topics like business, accounting, retirement, and insurance take the lead while you get inspiration side by side.
More Interesting Reads:
Why Use Humor as a Motivational Tool in the Workplace?
Top 30+ Best Motivational Books to Read in English
Best Motivational Documentaries On Netflix to Guide Your Life
Top 25 Best motivational Speakers (Male & Female) 2020