Yoga
10 Best Yoga Blogs To Follow in 2023
Last Update on July 7, 2023 : Published on July 8, 2023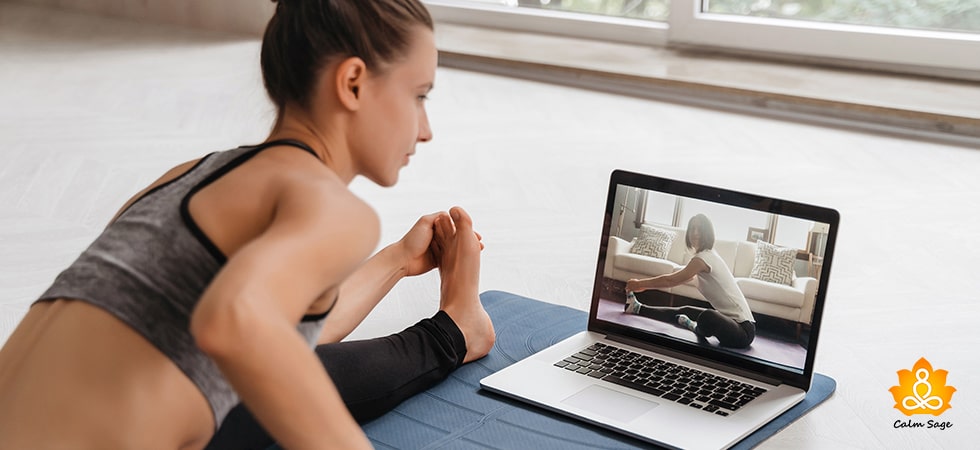 Yoga, the practice of staying fit and healthy, has been around for centuries. However, not all know how to practice it and about its benefits. If you are looking for websites that can provide such information, you are at the right place. We've compiled a list of 10 yoga blogs to simplify things. These blogs will keep you inspired and motivated.
You can find tips, advanced poses, yoga for beginners, and insights on practicing yoga and making it a part of your daily routine. Let's start with the list of top yoga blogs to follow this 2023.
What made us add the following blogs to the list?
A good yoga blog offers everything. From information about yoga poses, its benefits, tips, and tricks to how to perform, it has everything you need.
Keeping this in mind, we started looking at websites and understood the credibility of the authors who post content is equally important. So, whenever we came across a yoga blog, we used to check their social media presence and reviews posted. Also, we checked the frequency of content posting. If the blog doesn't have fresh content, following it makes no sense, as you will not have updated information about what is changing and going on.
Now that you know what we thought while creating the list, let us learn more about the best yoga blogs.
10 Best Yoga Blogs To Follow 2023
1. Yoga Girl

Run by Rachel Brathen, a renowned yoga teacher, Yoga Girl is a blog and Instagram account dedicated to yoga. This blog contains content related to yoga, personal stories, tips and tricks, and information about the retreat. If you want inspiration and a deeper understanding of yoga, this blog is for you. Once you start reading the blog posts, you can connect with yourself.
2. Yoga with Adriene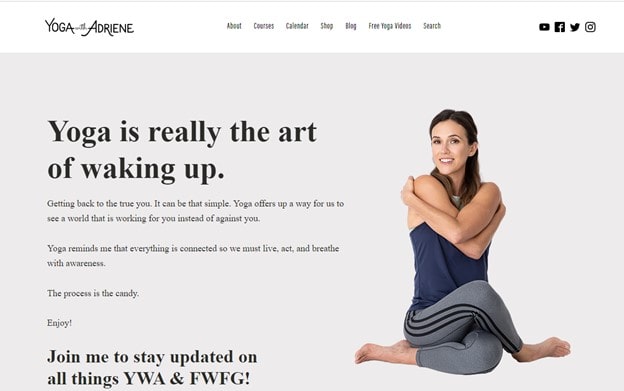 Second, on our list is a great resource library for yoga practitioners. Here you can find videos that will teach the basics. Whether you have practiced yoga for years or are new to it, the way Adriene guides is fantastic. With 5 million YouTube subscribers, Adriene has reached many homes, and her unique style makes learning and practicing yoga fun. While teaching yoga, she ensures that people listen to their bodies to benefit from each session. The blog is truly something, and the crafted sequences will open up a new world of possibilities for you.
3. Doyouyoga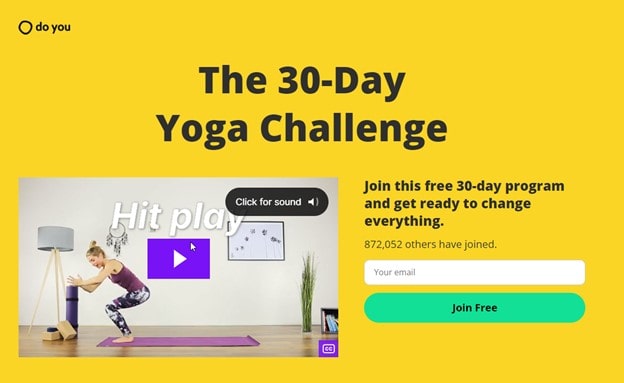 Another blog for yogis of all levels is DoYouYoga. Here you can find various articles and videos that anyone from beginners to advanced practitioners can follow. The topics are varied, which means it has something for everyone. Also, the inspiring interviews from the experts in the field teach a lot about yoga and why it is essential. With the help of their teaching, individuals can keep up the practice.
4. Yoga Journal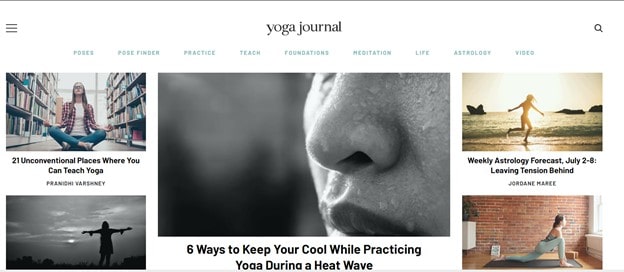 Another well-known yoga blog is Yoga Journal. As the name suggests, this website contains articles, yoga podcasts, and videos. You can take advantage of any resource to practice yoga. With over 3 million followers on Instagram, their online presence is commendable. It doesn't matter if you just started the journey or have been on it for years. The website has something for everyone.
5. Daily Cup of Yoga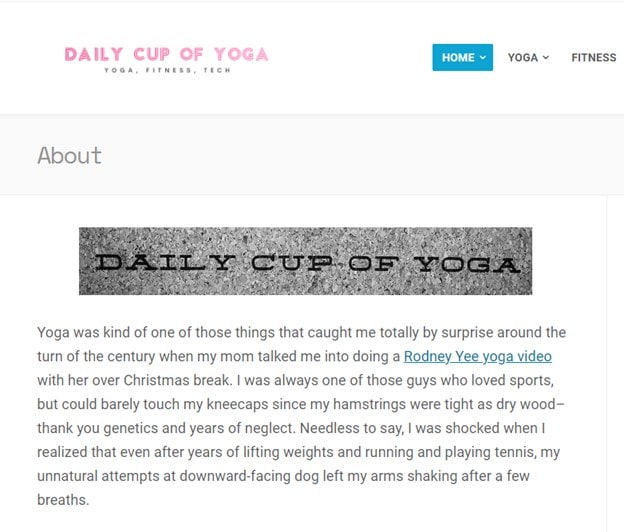 You will find enough content here to fill your cup with yoga and learn about it. The authors here know what they write. However, lately, the blog posts here are more about guest bloggers, which is not a good sign.
6. Yoga Dork

Want to add some flavor to your yoga practice? Yoga Dork will help you with it. Run by Andrea Ferretti on this website, you can find yoga-related news, reviews, and personal take on the practice. The blog focuses on culture and business yoga, making it interesting for people from all walks of life.
7. The Yoga Nomads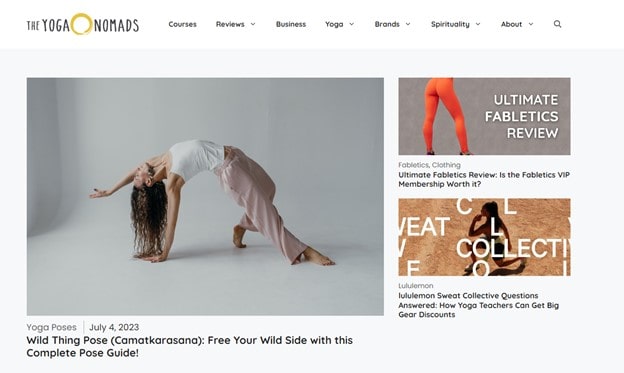 Run by a couple who quit their jobs to travel the world and share their yoga experiences, Yoga Nomads features fantastic pictures and personal stories. You can also find healthy advice and yoga tips. Their take on yoga and travel makes it a must-read. This blog is an eye-opener for anyone who thinks they can travel or do yoga. Here you can learn how to be a wanderer and a yogic.
8. Yoga By Nature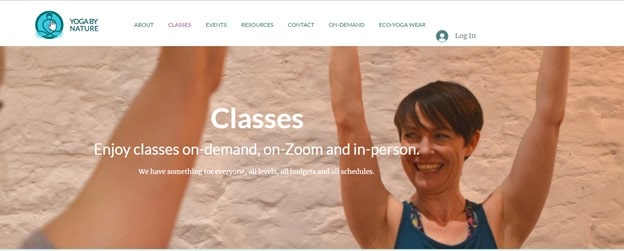 This blog is run by a certified yoga teacher, focusing on the connection between yoga and nature. The content includes yoga and nature, tips and tricks, personal information, and upcoming events and retreats. It also helps learn how to live eco friendly. This helps make a connection with nature through yoga.
9. Ekhart Yoga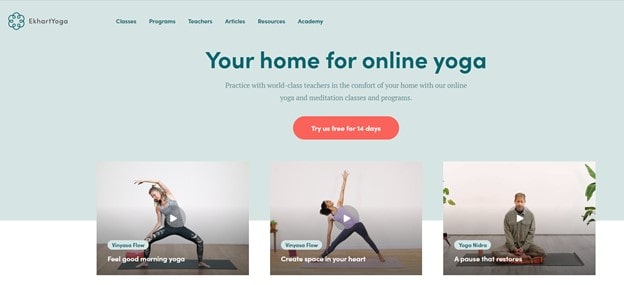 Yoga helps increase flexibility and strengthens the muscles, allowing them to move quickly. By practicing yoga daily, one has been mindful, decreases stress, and can build self-awareness. Yoga helps create peace within. Ekhart Yoga works on the same principle and is one of the most popular blogs on yoga. The website is filled with videos and practices that you can learn from. From beginner to advanced learners, anyone can use the Ekhart Yoga website and be part of a growing community. The instructors here are highly trained and offer clear instructions for each post. They also give tips to modify the pose. Whether looking for light stretching yoga poses or power yoga videos, you have it all on Ekhart Yoga.
10. Yogi Approved

Yogi Approved is now YouAligned. It is your go-to place if you are a yogi or want to become one but looking for advice and guidance. The blog offers deep knowledge of yoga for everyone. With articles on mindful eating, meditation techniques, exercise, and teacher interviews, Yogi Approved has made its way to the ten best yoga blog lists.
The blog also has a section like 5-Minute Yoga Fixes, which benefits busy yogis. Also, each post has a detailed demonstration and instructions on practicing each yoga pose. You can connect to other like-minded people through the communities and social media pages.
Learn and Practice Yoga To Stay Fit
So, what are you waiting for? Start your Yoga journey today with these ten best yoga blogs. These blogs have the tools to help you become an expert yoga practitioner. You must be committed to using these websites for at least eight weeks.
Once that is done, there is no stooping; in no time, you will find yourself mastering even the most difficult posts.