Relationship
Compersion: Imperative Positive Experience To Cultivate In Your Relationship
Last Update on August 16, 2023 : Published on August 16, 2023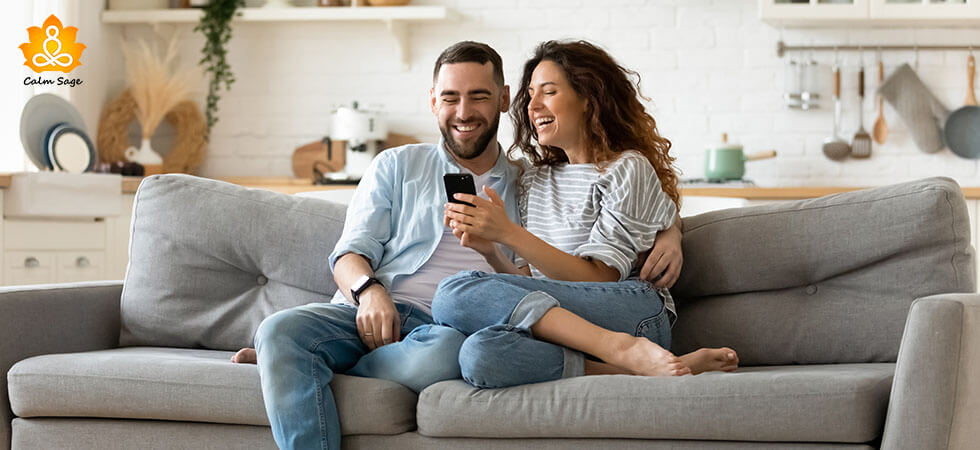 Do you want to exclusively invest in your relationship without hurting others' sentiments? Well, you can try cultivating comparison! Compersion might sound like a new word…which means the opposite of jealousy.
Jealousy is a common natural emotion we often struggle with in a romantic relationship. Suppose, you are at a party and you've seen your partner getting close with another person… How are you going to feel? Jealous…right…but what if I ask you to feel something positive?
Compersion in relationships is in trend these days because it lets you choose a happy emotion. In this blog, let us find out what Compersion means, its benefits, and how we can cultivate it in our relationships.
So, let's get started!
What is Compersion Relationship?
When you start feeling excited, sexually intimidated, and close to your partner, you allow yourself to be the exclusive lover. Often, we feel jealous after seeing our partners with another person… No matter how hard we try, jealousy is a natural emotion so is compersion.
Jealousy can negatively impact our relationship however, if you want to maintain your relationship in a healthy manner, you can try compersion which can bring back the joy in your relationship again. A compersion relationship is a relationship wherein there's no jealousy but feeling positive or looking from the bright side is the norm.
Compersion in a relationship can be cultivated. Psychologically, there's less research related to compersion but it is a mainstream discussion right now. It can be an important feature or experience to bring back the connection, intimacy, and joy in a relationship (regardless of any type of relationship). From a psychological perspective, it's completely normal to feel compersion and jealousy.
There will be so many times when we feel jealous but also there will be so many times wherein, we can convert that jealousy into compersion. It is also natural to feel both things at the same time.
Here are some common examples of compersion in a relationship:
Seeing your partner happily with others
Feeling positive when your partner gets close to someone outside of the relationship
Accepting your partner's joy
Benefits of Compersion in a Relationship
We can all seek benefits from practicing compersion as it enhances the ability to feel good about things or people that makes people we care about happy. Below are the common benefits of compersion in a relationship:
Enhances relationship
Builds strong connection
Bring back the joy, intimacy, and positivity in a relationship
Improves overall wellbeing
Provides support
Increases empathy
Increases hope and optimism in relationships
6 Effective Ways to Cultivate Compersion in a Relationship
1. Learn more about your jealousy
The first-ever way to practice or cultivate compersion is to acknowledge your jealousy and not suppress it. You need to learn more about your jealousy instead of feeling ashamed or hiding it. Know more about the causes, facts, or past experiences so that you can make your current relationship better.
2. Begin compersion with non-romantic relationships
Practicing compersion in all types of relationships is always a better idea. But when you begin, try practicing non-romantic relationships such as family or friends so that you can learn how you can convert jealousy into joy and feel happy for others.
3. Allow your emotions to get through
As I mentioned above, it's normal to feel compersion and jealousy at the same time but it does mean you'll have to suppress jealousy or other feelings or emotions associated with it. Allow your emotions to get through and know about your feelings.
4. Practice gratitude along
One of the best and most effective practices to remove negative feelings is to practice gratitude. If you always focus on the negative side, you're likely to be unhappy. However, if you focus on the bright side, you're likely to feel positive emotions under one roof. Practice gratitude every day and notice the vast differences gratitude will bring into your life.
5. Change the norms and bring the uniqueness
When we try to build a relationship with someone, we often surround ourselves with stigmas or societal expectations which can be toxic. It's time to say no to expectations in your relationship and instead enjoy the uniqueness your relationship carries.
Do not let someone define a healthy relationship for you, define it for yourself, change the norms, and enjoy the uniqueness.
6. Always be open to honest conversations
Compersion is the opposite of jealousy but never suppress your feelings, if you feel overwhelmed or stressed due to something, tell your partner about it so that you can both figure it out together and unleash the rooted fear.
Key Takeaway: Finding the Right Balance
Jealousy and compersion are both natural emotions with different feelings. Seeing someone happy over being jealous is compersion. Sometimes, it becomes difficult to cultivate compersion in an exclusive relationship, if you feel stuck or overwhelmed by emotions, know that you can always take the help of a mental health professional.
I hope this blog helps you understand compersion and ways to cultivate it. Comment down and share your views on compersion in a relationship.
For more such content, connect with us through all social media platforms.
Thanks for reading!