Motivation
Top 15 Popular Dissociative Identity Disorder Movies
Last Update on September 14, 2023 : Published on April 7, 2020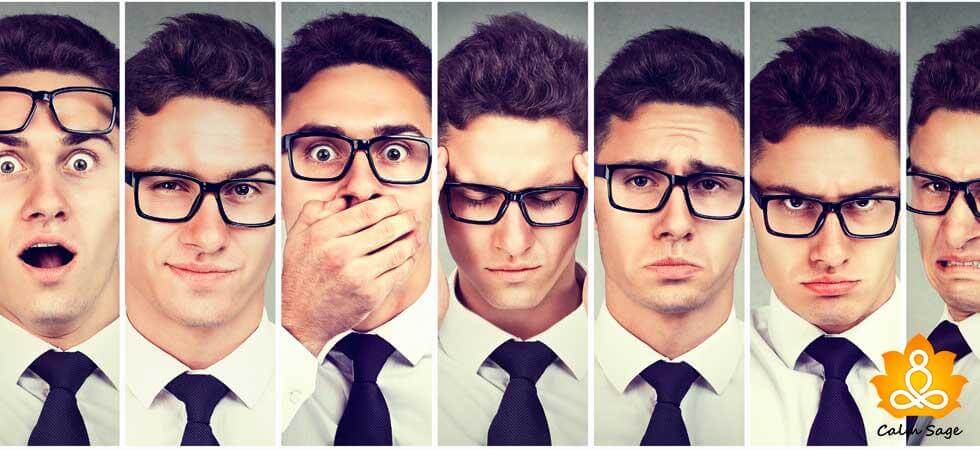 Dissociative Identity Disorder better known as Multiple Personality Disorder is one of the many mental disorders known to the world. As the name suggests, it is characterized by multiple personalities housing in a single person. It can be divided by spaces in memory and often amnesiac. This concept seems like it is straight out of movies and not of the real world but it's just the opposite.
Please put this in a box: 
What is Dissociative Identity Disorder?
Dissociative identity disorder (DID) is a mental health disorder recognized by the occurrence of two or more different personalities in an individual. Prior, dissociative identity disorder was referred to as multiple personality disorder but now it is listed as "dissociative identity disorder" under the dissociative disorders in the Diagnostic and Statistical Manual of Mental Disorders 5th Edition (DSM-5). Dissociative identity disorder is specifically marked by an important feature "dissociation" which means disconnection with self, memory, perception, and identity. 
Also Read: A Guide to Split Personality Disorder: Symptoms & Causes
Yes! There have been many Dissociative Identity Disorder movies that were made just around the concept of dissociative identity disorder or multiple identity disorder. In fact, many of them are based on biographies. Billy Milligan, the man famous for housing 24 different personalities, came to light after committing multiple felonies and was still not charged even when he was tried for insanity. He even had the personality of a young girl in him.
Also Read: 20 Best Inspirational Movies on Netflix to Motivate You In 2020
These weird, shocking and surprising things about multiple personality disorder make it quite different, interesting and an area of great concern for people who are suffering and studying it. Today, I am going to list some of the top ten movies about multiple personality disorder. Have a look.
Top Dissociative Identity Disorder/Multiple Personality Movies:
Many of the dissociative identity disorder movies here are gory, and gruesome while some are full of comedy, drama, romance, and even based on real lives. The majority of these movies are based on crime and how multiple personalities can destroy a person's projected character. How it can drive him in isolation and how people around the patient can suffer if they are unaware of his situation.
1. Fight Club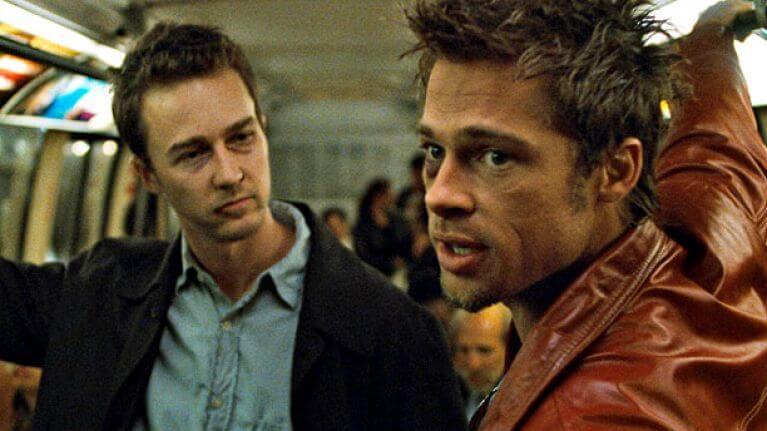 Image Source: DenofGeek
IMDb Ratings: 8.8/10
Year Released: 1999
Directed By: David Fincher
This is the Most Popular Dissociative Identity Disorder Movie. If you were born in the 1990s, 1980s and 1970s, chances are that you must have heard of Fight Club. Released in 1999, it is considered as the best movie on the subject by far. Directed by David Fincher, this movie centers around Brad Pitt and Edward Norton.
The story revolves around an office worker, who works hard from morning to night and Brad Pitt as a soap maker and a member of the underground fight club. Brad Pitt introduces Edward Norton about the underground life and more. You should also watch movies about psychological disorders
2. Hereditary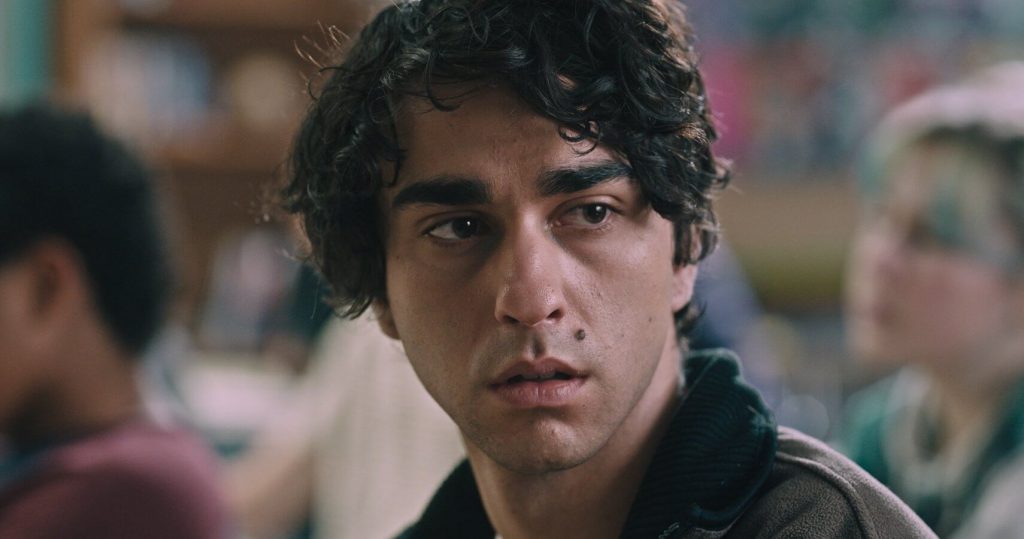 IMDb Ratings : 7.3/10
Year Released: 2018
Directed By: Ari Aster
Second on the list of Dissociative Identity Disorder Movies is Hereditary. Starring Tony Collette, Milly Shapiro, Gabriel Byrne and directed by Ari Aster. The story starts with a family that is disturbed and haunted by incidents which are tragic in nature. They try to find out their ancestry and the dark secrets related to it.
3. Split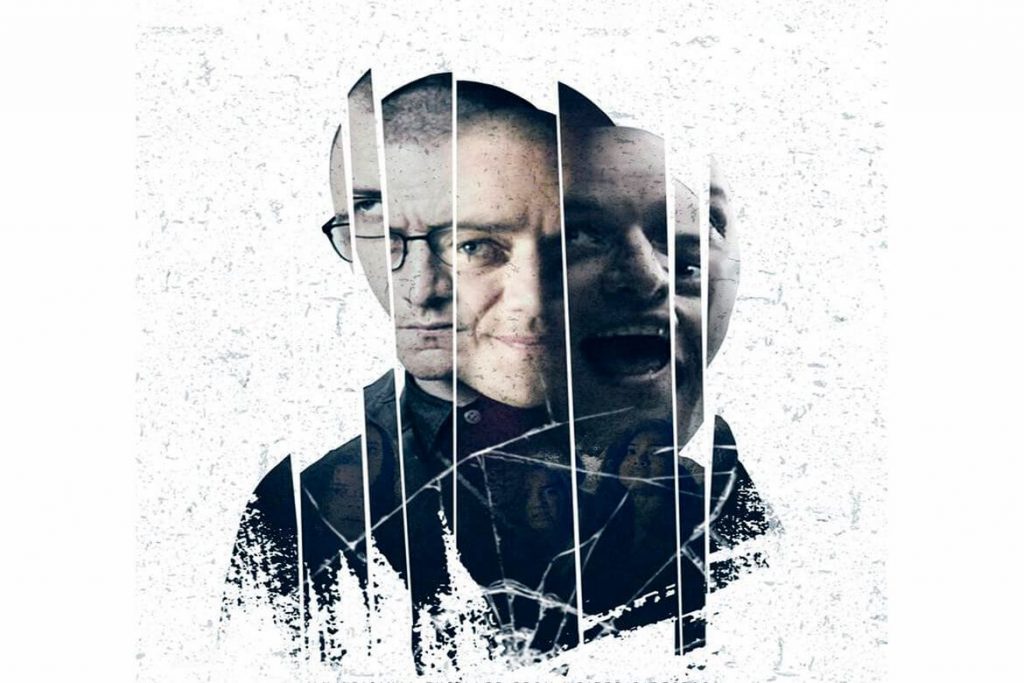 IMDb Ratings: 7.3/10
Year Released: 2016
Directed By: M. Night Shyamalan
Next on the list of Dissociative Identity Disorder Movie is Split. Directed by M. Night Shyamalan starring James McAvoy, Anya Taylor-Joy, Jessica Sula. The antagonist suffers from diagnosed 23 distinct personalities and kidnaps girls. The story revolves around their escape and more personalities emerging.
4. Identity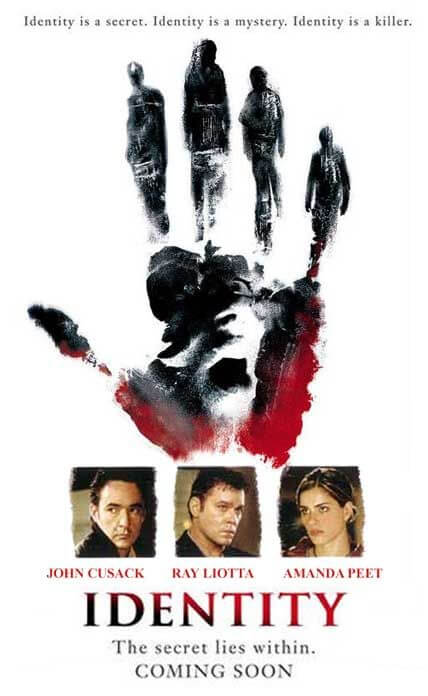 IMDb Ratings: 7.3/10
Year Released: 2003
Directed By: James Mangold
Released in 2003, directed by James Mangold, starring John Cusack, Ray Liotta, Amanda Peet, this movie revolves around murders of newly met strangers at the motel, stranded in a raging storm, confused about who is murdering and who is going to die next, this movie is packed to thrill and perfect example for multiple identity disorder movies.
5. United States of Tara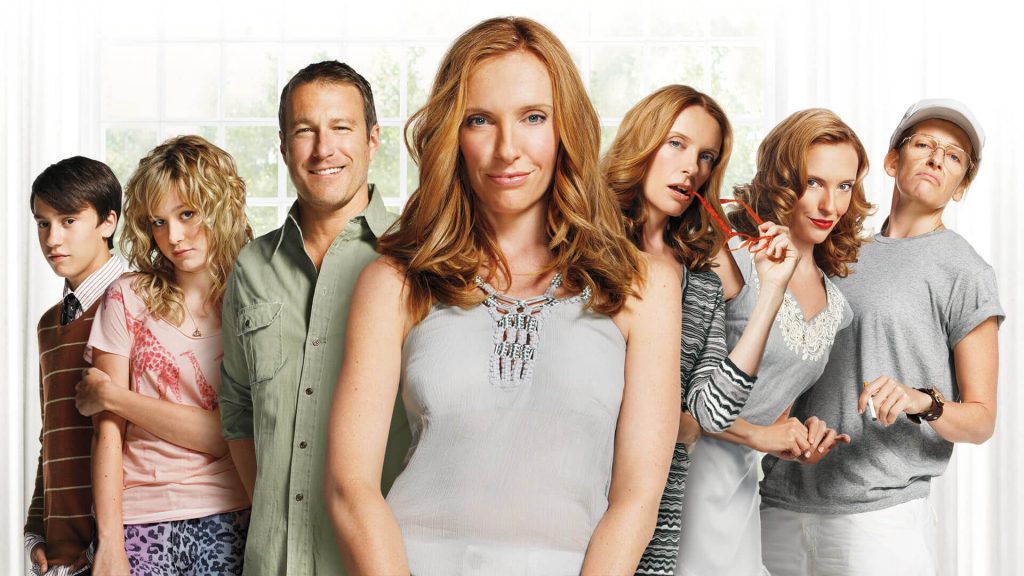 IMDb Ratings: 7.9/10
Year Released: 2009
Directed By: Craig Zisk
This movie is on a lighter note when it comes to all the other movies on split personality disorder. A woman struggles with her family that is itself in a chaos and her overwhelming personality which doesn't ease up the situation. Directed by Toni Collette, this packed comedy movie is sure to give you a laugh.
6. Kill Me, Heal Me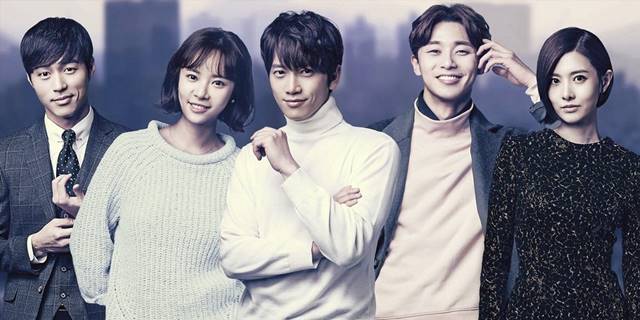 IMDb Ratings: 8.3/10
Year Released: 2015
Directed By: Kim Jin-man Kim Dae-jin
A love story between a son who hails from a rich family named Cha Do Hyun and her secret psychiatrist, Oh Ri Jin. The protagonist suffers from 7 multiple personalities, which doesn't help her healer at all. This comic, dramatic movie  full of romance is directed by Kim Jin Man. This movie is one of my favorite picks for the multiple identity disorder genre. 
7. Sybil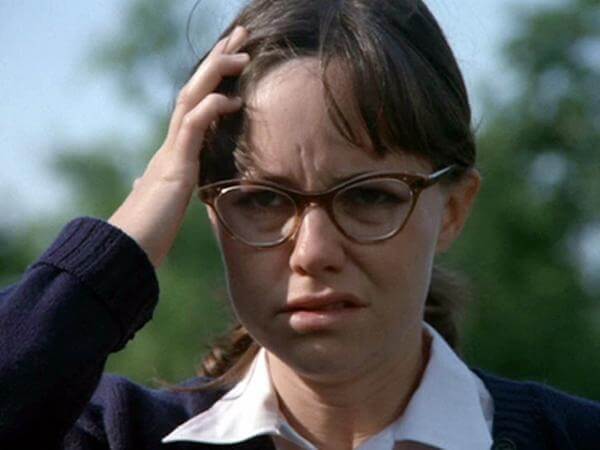 IMDb Ratings: 7/10
Year Released: 1973
Directed By: Joseph Sargent
A doctor is handed a young woman who had been through a very difficult and horrific past which led her to develop 16 different personalities. Based on a true story, this movie stars Joanne Woodward, Sally Field, Brad Davis, is a must watch.
8. Frankie and Alice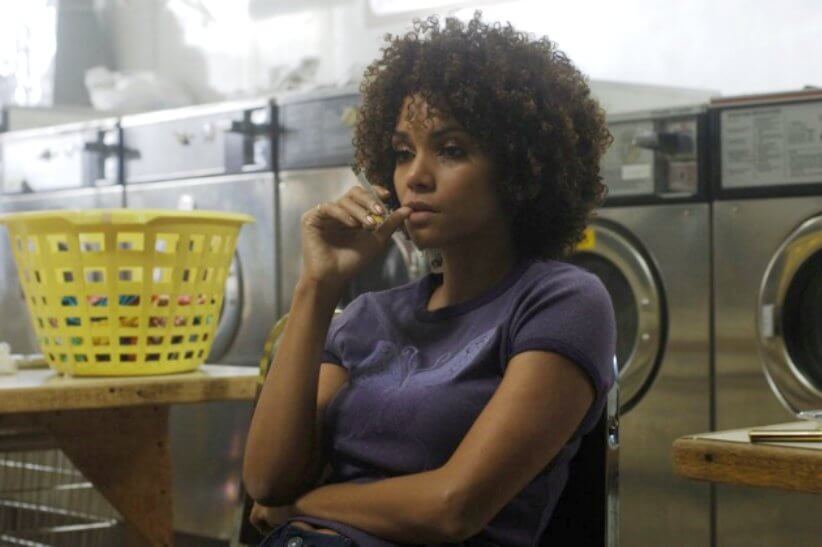 IMDb Ratings: 6.5/10
Year Released: 2010
Directed By: Geoffrey Sax
Frankie and Alice is a Canadian drama movie, directed by Geoffrey Sax, revolves around a therapist who is working hard with a stripper who suffers from split personality disorder. This movie won many awards, including BET award for best actress and more. If you are feeling like depressed some inspirational movies to fight depression can help you to overcome this
9. Anniyan
IMDb Ratings: 8.2/10
Year Released: 2005
Directed By: S. Shankar
Directed by S. Shankar, starring Vikram and Sadha, Anniyan is one of my favorite movies. Anniyan comes from Indian cinema. It revolves around Ramanujan, who works as a lawyer by day and a vigilante by night. He uses directives from an ancient text "Garuda Purana" to punish the people he deems harmful to the society. It is one of the best dissociative identity disorder movies and a must-watch from the list. 
10. Me, Myself and Irene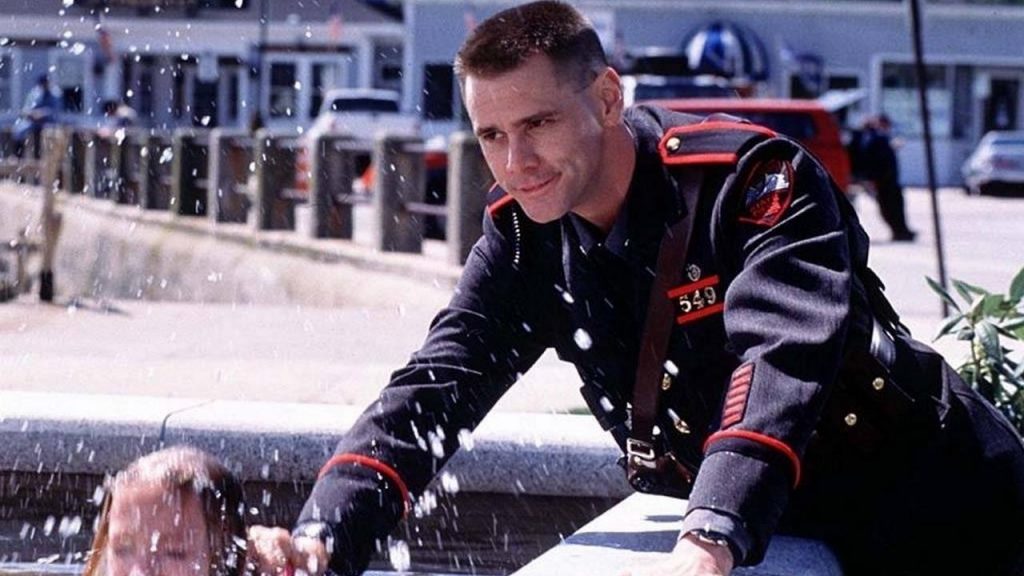 IMDb Ratings: 6.6/12
Year Released: 2000
Directed By: Bobby Farrelly, Peter Farrelly
Last on the list of split personality disorder is a movie narrated by Rex Allen Jr. Charlie is a police officer who lives with his wife and his other personality. He is on a trip to drop off his wife in New York when the other personality takes over and makes the situation unfavorable. Directed by Bobby Farrelly, Peter Farrelly, this movie stars Bobby and Peter Farrelly along with Mike Cerrone.
11. Secret Window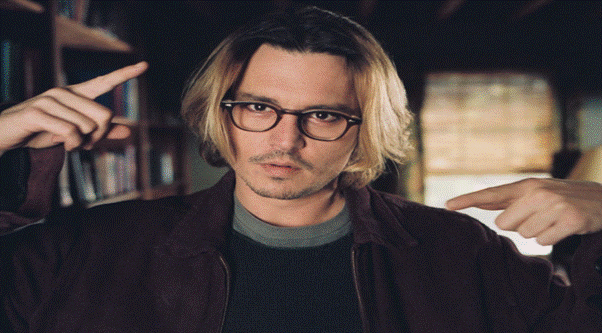 IMDb Ratings: 6.5/10
Year Released: 2004
Directed By: David Koepp 
We all are incredibly mesmerized by the craft of Johnny Depp, his looks, his voice, and his acting always offer us something amazing. This movie based on dissociative identity disorder is a masterpiece for sure. I am not going to enter a movie line that might seem like a spoiler to you, you better watch it and enjoy the craft of this movie this coming weekend. 
12. The Incredible Hulk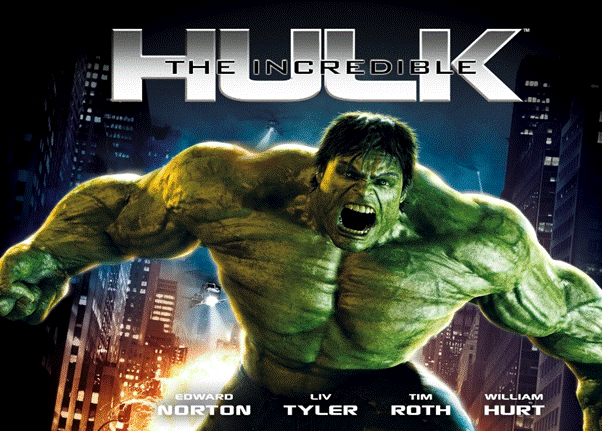 IMDb Ratings: 6.6/10
Year Released: 2008
Directed By: Louis Leterrier
We all have watched this movie, but this time watch it from a psychological angle and observe how incredibly the author and director of the movie have helped us to identify dissociative identity disorder easily. Hulk is an extremely inevitable and lovable character but this time observe the strengths of Hulk and also take a deep look at his "superpower" in the place of multiple identity disorder. 
13. The Mask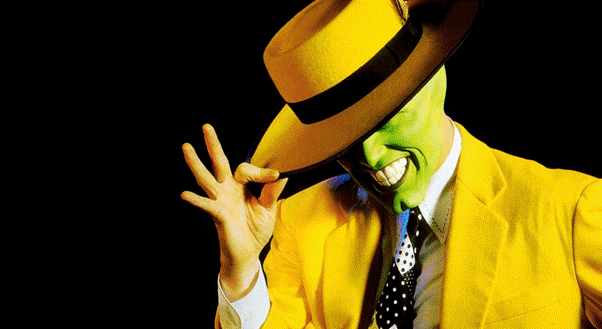 IMDb Ratings: 6.9/10
Year Released: 1994
Directed By: Chuck Russell 
Feeling nostalgic… well "The Mask" is a legit masterpiece we all enjoyed throughout our 90's. I bet you have not seen this movie from a psychological viewpoint or as a legit disorder, this time Watch it from the lens of multiple identity disorder, and do not forget to praise the work of Jim Carrey throughout. 
14. Sisters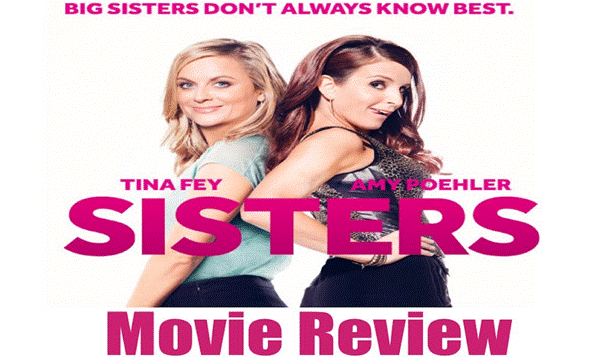 IMDb Ratings: 6.0/10
Year Released: 2015
Directed By: Jason Moore 
Sisters is an amazing movie with an amazing star cast. Don't judge the movie by its cover, watch it, and see how incredibly the movie is narrated. Everything in this movie feels right in the place and this movie will never fail to amaze you, for sure. 
15. Waking Madison
IMDb Ratings: 5.5/10
Year Released: 2010
Directed By: Katherine Brooks 
This movie is a great combination of mental instability and dissociative identity disorder. This movie is amazing for understanding the "alters" and the psychology related to multiple identity disorders. Although, this movie is a one-time watch it can be really helpful for understanding the disorder. 
So these were the top 15 movies on dissociative identity disorder that I wanted to share with you. Dealing with multiple personality disorder can be quite hard and the same can be depicted in these movies. Though some movies revolve on lighter notes while others show some very gruesome scenes, we all need to keep in mind that it is a serious mental disorder which should be treated as soon as possible. There are multiple tests available for successful diagnosis that one should go through. Seeking professional help as soon as possible can help relieve the symptoms.
Hope it helps. Let us know your favorite Multiple Identity Disorder movies from the list down in the comments section. We would love to hear from you.
Thank you so much for reading.
Recommended For You
Selena Gomez's Depression Story Is An Inspiration For Peers: INSIGHTS
Katy Perry Faced 'Situational Depression' But Fought Hard To Win It