10 Inspirational Movies To Fight Depression (Weekend Special)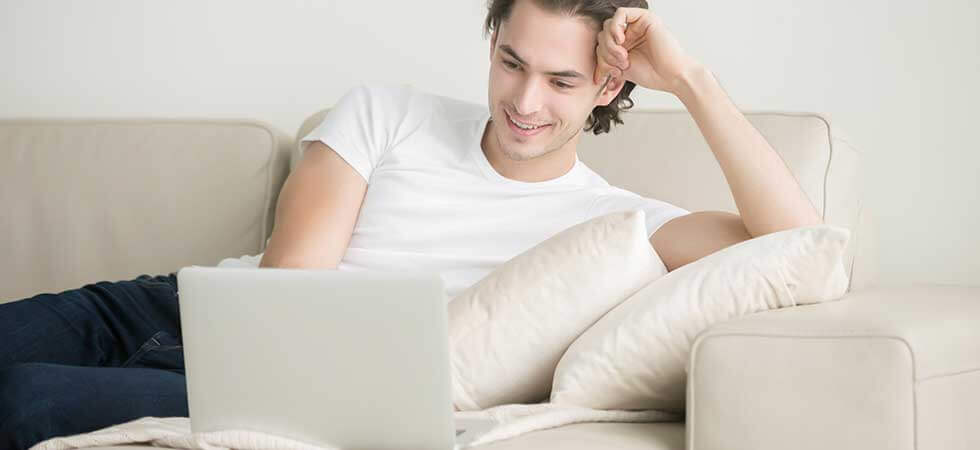 Hey fellas! If you are feeling low or your mind is bogging down with stressed thoughts, some of the motivational movies may let you deviate your thought process. No matter what the reason for your depression is, YOU are the first one to help yourself. To fight like an already winner, you need to stay motivated during depression or the hardest phase of life. One of the major pedals are the best inspirational movies, believe me.
While going through the process of untangling negative thoughts to a breathe-free stage, various great songs, regular exercises, meeting happy people and these inspirational movies are a great drive. So watch them on any day or binge them on a weekend, just tell us in the end which ones were real supporters.
Best Motivational Movies To Fight Depression
1. Pursuit Of Happyness
IMDB: 8/10
Available On: Amazon Prime
This 2006 movie starring Will Smith is not just mine but a favorite of millions. It depicts the real-life struggles of Chris Gardner whose life earnings were all finished, his wife left him, and he had to take care of his kid in a homeless condition. The movie beautifully depicts how much a man and a father can fight financial glitches and reach a place where the world remembers him forever. Indeed the best inspirational movies of all time!
Also Read: 51 Depression And Anxiety Quotes To Cherish Your Mood
2. The Perks Of Being A Wallflower
IMDB: 8/10
Available: Netflix, YouTube
When a depressed teen has been released from a mental health institution and begins his freshman high school, the movie journey begins as well. Consider it one of the best motivational movies that let teenage depression to take a bay and allows happiness to peek back into life. Rolling up and down like a coaster, the movie certainly make you smile with its 'Tunnel song'.
3. 127 Hours
IMDB: 7.6/10
Available On: YouTube
Life is precious, and this message has been sent away to the world through 127 hours. It is once again a true story of the mountain climber who accidentally gets trapped in the canyon of Utah. this 127 hours of battle to survive and winning at the end is totally unmissable. Kudos to the climber whose will power to stay alive worked and we could enjoy this inspirational movie as a happy side.
Also Read: 10 Inspirational Movies To Fight Depression (Weekend Special)
4. Amelie
IMDB: 8.3/10
Available On: Amazon Prime
Someone who is lost in her own imaginative thoughts can be a source of happiness to others. This motivational movie does teach you the depth of life where a cafe waitress is happy in helping people around her. It's actually a happy movie to watch and we recommend its simplicity to get explored.
5. Life of Pi
IMDB: 7.9/10
Available On: YouTube
Surviving the lifeboat with a tiger on board is not an easy way, especially for a naive young boy. But his trust and struggle to reach the shore works till the end. The movie has emotions, a beautiful storyline and a strong fight against the odds of life.
6. Silver Linings Playbook
IMDB: 7.7/10
Available On: Netflix, YouTube
After getting released from the mental health facility, this character faces a difficult love story. Even after having bipolar disorder, how his life flips with cool drama is the core of another one of the best motivational movies of its time.
7. Back To The Future
IMDB: 8.5/10
Available On: YouTube
An old American Science fiction, you can forget your stress and depression with this beautiful inspirational movie. It is a very light and breezy movie where adventure, romance, and science are all combined to make two people fall in love. Haven't you seen this 1985 adventure? Watch it now!
Also Read: What Are The Effects Of Depression On Human Body?
8. Into The Wild
IMDB: 8.1/10
Available On: Netflix
Travel and hitchhiking are definitely a way to unwind your mind and free from depression. If you want to go through a virtual change, Into The Wild is one of the best motivational movies of all time. This student leaves all his possessions and lives in the wilderness, ultimately shaping his own life.
9. Moana
IMDB: 7.6/10
Available: YouTube
Fan of animation? Try out Moana where a strong-willed daughter of the chief of a village embarks a journey after her island's plants and animals are dying due to blight. What is most beautiful about this best motivational movie is an amazing music backdrop that indeed delights mood and removes depression.
Also Read: Katy Perry Faced 'Situational Depression' But Fought Hard To Win It
10. The Truman Show
IMDB: 8.1/10
Available On: YouTube
Jim Carry's performance is a classic example of the top motivational movie where he realizes that his whole life has been nothing but a television show. Story of his unreal family members, his escape attempt and brilliant acting back up the whole drama to refresh your mood once again.
Wrap-Up!
The best motivational movies that we have mentioned above are really going to take your thinking level in another direction. We believe that you can always look at them and revive your inner happy soul once again. Let depression not take a toll over your head and for more assistance, TALK TO US!
Related Articles:
ALERT! 7 Signs Of Teen Depression Not To Be Missed!
Selena Gomez's Depression Story Is An Inspiration For Peers: INSIGHTS