Wellness Guide
7 Fun Gratitude Exercises That Will Transform Your Mindset
Last Update on May 9, 2023 : Published on May 9, 2023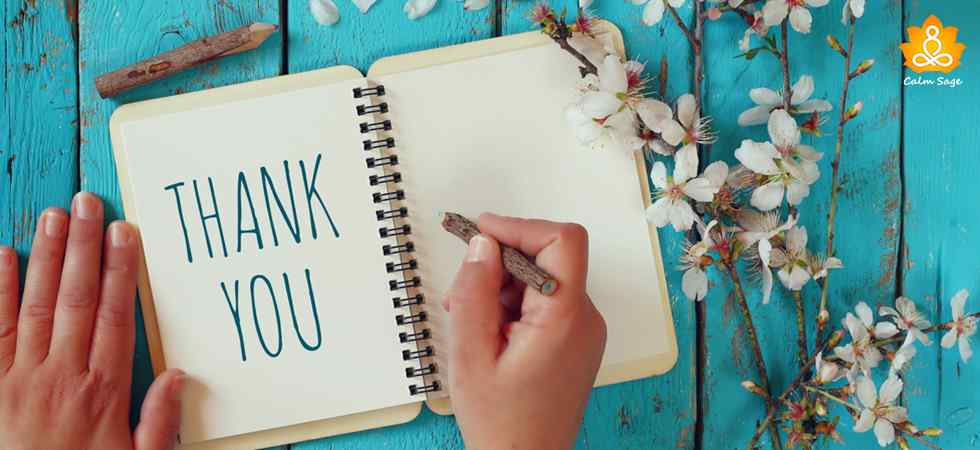 As we grow older, life seems to throw more responsibilities and challenges at us. While we might not drown under the pressure of it all, there's a chance that we'll likely falter or at least bend under the pressure. These challenges that life constantly throws at us have made us busier than ever and because of that, we have become more prone to burnout, stress, and anxiety.
While there is no immediate solution to fix our lives, there are certain exercises and practices we can engage in that can help us transform our mindset and by extension, our lives. One of these exercises I'm talking about is gratitude.
Gratitude is a technique that, once it becomes a daily habit, can refresh how we think, feel, and act. Lately, we've become more comfortable celebrating little victories in our lives, but this is only one aspect of gratitude that we have honored. According to research, it is believed that expressing gratitude can increase your happiness, feel more positive about your experiences, improve your health and relationships, and become more resilient.
So, if you've decided to bring gratitude into your life, then I've listed 7 simple yet fun gratitude exercises that you can engage in and ultimately transform your mindset and life, and how they can benefit your life.
7 Gratitude Exercises to Try
1.Morning Gratitude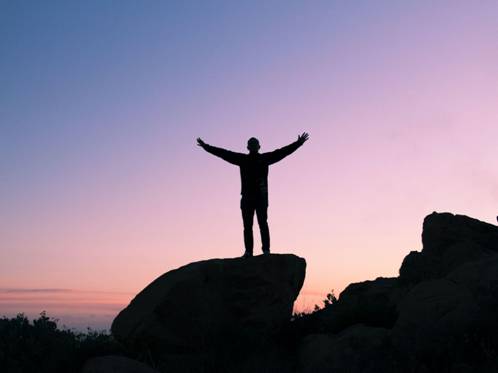 One of the best gratitude exercises I've found the most gratifying is the morning gratitude exercise. All you need to do upon waking up is to create a mental list of things you're grateful for or something you want to celebrate today. This gratitude exercise can set your mood in a positive light for the rest of your day. Sounds simple, doesn't it?
Here's something to help you get started;
Upon waking up, say "I thank this new day", or
Simply start your day by writing down in your morning journal
2. Gratitude Journaling
On the topic of journaling, gratitude journaling is another gratitude exercise that will help you change your life. It is believed that journaling can help ease your distress symptoms, improve sleep, and even bring a balance to your emotional state. If you are not up for gratitude journaling, then you can use gratitude apps to help you with this practice too. Here are some prompts that you can use to start your gratitude exercise today;
Write about the time when you were very happy
Write about the best gift you have ever received
Write about the last movie you watched that made you feel happy
Write about a person you truly admire
Write about three things you appreciate about yourself
3.Gratitude Walking
While walking is in itself beneficial for your health such as weight loss, increasing the production of endorphins, and regulating other health conditions, it can have other benefits when you combine it with gratitude. When you combine your walking with gratitude, you become mindful of your surroundings.
Here's when you take time to appreciate the nature surrounding you, the people you see, and even the architecture that graces your path. As you walk, you observe things and acknowledge the little things that come your way. Here's an example; as the sun shines on your body, you appreciate the warmth it brings or honor the breeze that sways the flowers on your path.
4.Gratitude Affirmations
Another gratitude exercise that you can engage in is gratitude affirmations. These affirmations can be a powerful tool in stirring your mind and diverting it to a more positive mindset. You can use these affirmations in your morning routine, afternoon coffee break, or right before you go to sleep. Here are some gratitude affirmations that you can use;
I am grateful for my life
I am thankful for the way my prayers are answered
My life is full of happiness and blessings
I see improvement in my life every day
I am grateful for the experiences and learnings I receive
5.Gratitude Meditation
Meditation is a great way to bring your thoughts and emotions to balance. When you spend time in reflection, you learn to separate your thoughts from the past, present, and future. When you meditate and bring gratitude to your meditation, then you can learn not only to bring your thoughts and feelings in order but also to be grateful for what you have.
You can also use deep breathing exercises such as 4-4-4-4 breathing exercises to bring you closer to gratitude. As you practice meditation or deep breathing, you can use a mantra like, "I'm present and feeling grateful at this moment."
6."What Went Well" Gratitude Exercise
This is another gratitude exercise that you can use as a fun activity for groups as well. The idea is to bring your focus to the positives in your life and day. As your day comes to a close, write down three to five things that went well in your day and explain why you think so. These things can vary depending on you – for example, the coffee you drank in the morning, the sweets you ate in the afternoon, or the compliment you got from your boss.
This gratitude exercise may feel weird at the beginning as you might not be able to note everything positive in your day as quickly but keep practicing. As you practice, you'll keep getting easier and better.
7.Gratitude Letter
Now, this is one gratitude exercise I love practicing. What you need to do is recall a person you're very grateful for in your life but had never expressed gratitude towards them. This person could be a friend, a family member, a mentor, or even a long-distance friend you've never had the chance to meet. Now, once you've decided who this person is, write a letter to that person.
Be specific in your writing. Why are you grateful for them? What did they do that you're so grateful for? How has this person affected your life?
Don't worry about filtering your words or worrying about grammar. Just write from the heart. If you don't wish to write a gratitude letter, you can call this person as well or meet them if it's possible. The purpose of this exercise is to express gratitude to a person in your life and release the wayward emotions in your heart.
Can Gratitude Exercises Help?
Well, the benefits of gratitude are many to your emotional, physical, and mental health. Regularly practicing gratitude can help you improve your immunity, lower your stress, improve your mental health, improve your mood, ease symptoms of depression, contribute to your relationships, increase optimism, and more importantly, boost your positivity.
Gratitude exercises can be a good daily habit and can also help transform your mood and mindset. To get started with your gratitude exercises, you can use the ones mentioned in this blog and express your gratitude towards all things in life, one step at a time.
Once you make gratitude a daily practice, see how your mental and emotional well-being will improve! With that, I wish you luck!
Found this article interesting? Let us know in the comments below or write to us at info@calmsage.com.