Wellness Guide
How To Optimize Your Facebook Account For Improved Mental Health
Last Update on January 6, 2021 : Published on January 6, 2021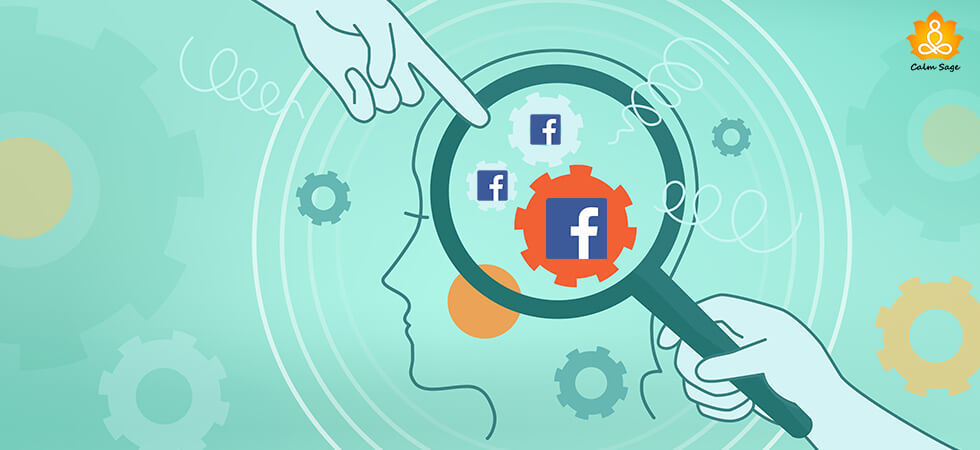 From teenagers to adults in late 50s or 60s, Facebook is one platform that accommodates every person willing to make their presence on social media. As per the research statistics by Etactics, approximately 51% teenagers and 80% adults are using Facebook actively.
If we see the year 2020 or pandemic situation closely and the impact of social media on people's lives, findings were mostly positive. People experienced lower levels of stress, anxiety, depression, loneliness and sleep problems despite the drastic changes.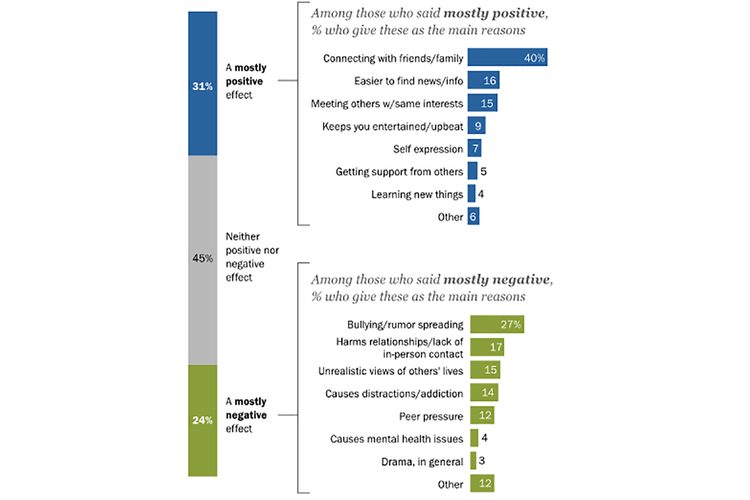 Above is the table depicting positive and negative effects of social media. As one can see that the negative effects of social media are strong enough to optimize our social channels, this particular blog focuses on Facebook and its optimization for mental health.
---
Optimize Facebook According To Your Mental Health
Thankfully, you can tune your social media accounts on your own terms by mindfully analyzing what effects it is showing over your health.
Also Read: The Role of Social Support for Health and Wellbeing
Questions bothering like:
Am I spending way too much time on Facebook?
I am feeling jealous of their relationship pictures online
I am facing FOMO. Should I update a post tonight?
I am being bullied by my neighbor for my own pictures. What should I do?
These are only a few examples of the negative impact of Facebook on mental health. Imagine flushing them off without removing your presence completely. Here's how!
1. Unfollow (Not Unfriend)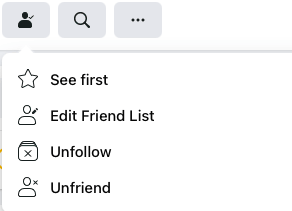 A slight discomfort by unfriending someone is understandable. This is why you could always switch to the option of 'Unfollow'. This option wouldn't cut the connection between you two but make it limited i.e. you won't be able to see their posts in your news feed but only by visiting their page.
 2. Customize Notifications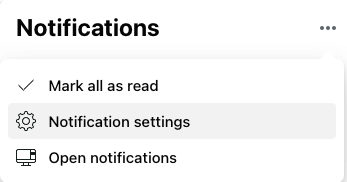 If you easily get distracted by notifications that pop up in your phone and ruin productive hours of the day then click on the bell icon on the home page, click on three dots here and open Notification Settings.
Here, you can choose what notifications you want to receive and rest could be simply avoided for mental peace. Comments, tags, reminders, updates from friends, friend requests, etc. could be managed as per your convenience.
Also Read: Sleep and Mental health | Are They Related?
3. Optimize News Pages
There is a possibility that you are following pages and organizations which push news notifications every day. However, it is important to consume the news content very cautiously to protect your mental health. It is also a known fact that negative news catches our attention than positive ones, this becomes a reason where news websites put user clicks to generate money. It is better to either skim the content before consuming or unlike such pages.
4. How About Keeping Facebook Limited To Desktop or Laptop?
From morning walk to spending time in the loo, social media surrounds us from everywhere. If you really wish to keep your mind attentive and free from negativity, try limiting social media on desktop alone. If your will allows, you can open Facebook only when needed or try removing the application for a week.
You don't need to worry about getting your account deactivated if the app is deleted. Everything will remain intact including notifications and friends list. However, you could think of keeping Facebook Messenger on your phone, just in case you need to make plans with your friends online.
5. Messenger App Is A Great Way To Keep Connected
Those who are worried about losing friends if the application is removed from the phone, they can freely connect their friends through the Messenger app where chat and video calls are available to make plans for meeting and going out for coffee.
Related: Have a Break! How To Spend Your 'Mental Health Day Off'
6. Not Close To Someone? Unfriend Them!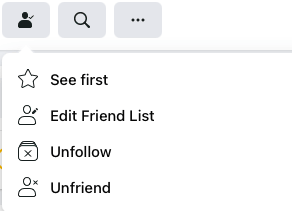 The best way to keep your mental health at peace through Facebook is connecting with known people known to you. In order to unfriend anyone, open their profile, click the human icon and choose Unfriend.
Make sure that you block those people who are harassing you in any form or report it to Facebook authorities for the required actions.
7. Facebook's 'Emotional Health Resource Center'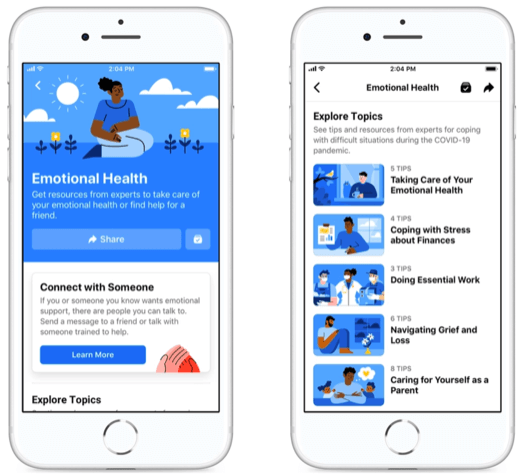 On World Mental Health Day 2020, Facebook began with its Emotional Health resources to connect people with
WHO health alert Chabot
Mental well-being guides on Instagram
Facebook has teamed up with mental health professionals and together they are spreading the information about loneliness, social connection, technology and their intersection. As the research keeps going, the evaluation focuses on people's positivity.
---
Optimize Facebook For Mental Health
We believe that you also care for your mental health as much as Facebook is leading too. Would you like to optimize your Facebook just as we explained above? Even if you wish to say No, we would ask you to try it for at least a week. Personally, I have experienced a positive change in my life, thus recommended.
More Interesting Reads: 
The Power Of Storytelling On Mental Health
Are Video Games Good For Your Mental Health?