Mental Health
Best Books To Help You Combat Loneliness
Last Update on May 6, 2022 : Published on November 29, 2020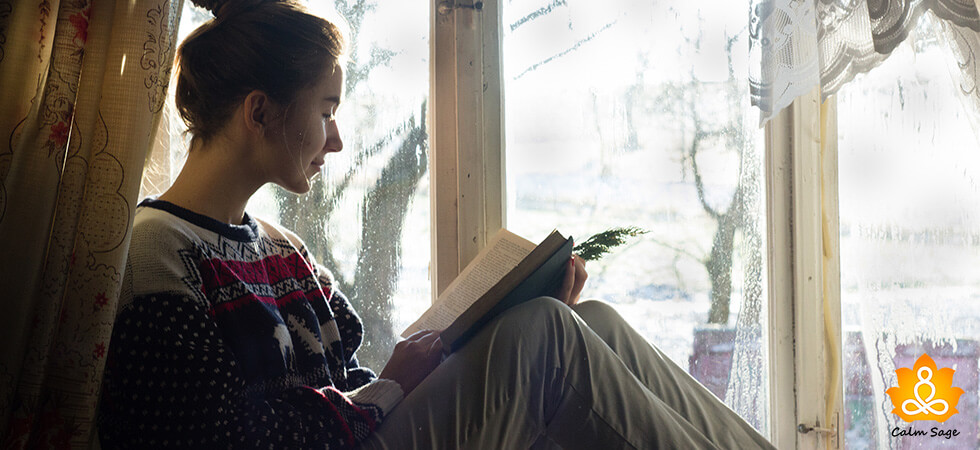 When you're sitting alone in a cafe, it is possible to feel lonely then. Or when you're sitting with your family, you can still feel lonely. Loneliness is a feeling that we all experience from time to time but longer periods of being lonely can be harmful to your mental, emotional, and physical health.
Being lonely can lead to depression, anxiety, and other mental health disorders. It is difficult to shake the feeling of being lonely but not impossible. Being alone gives you time to reflect on yourself and focus on your growth.
To battle the feeling of loneliness you don't need to go out and meet others. I've found that books are the best to help you combat loneliness. Below mentioned are some of the best books for loneliness you should read to help you combat loneliness and depression.
"Books are the quietest and most constant of friends; they are the most accessible and wisest of counselors, and the most patient of teachers." – Charles W. Eliot
1. The Anatomy Of Loneliness: How to Find Your Way Back to Connection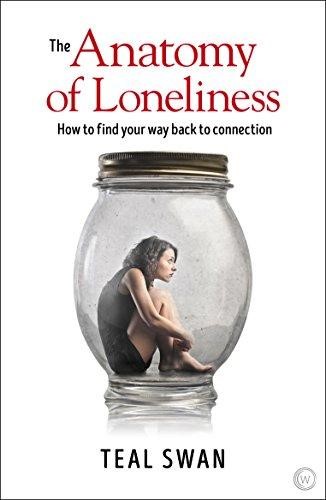 Author: Teal Swan
Publisher: Watkins
Release date: November 2018
The number one book to help with loneliness is author Teal Swan's 'The Anatomy of Loneliness…' which talks about how loneliness affects our society and has increased mental health illnesses and suicide rates. She is a survivor of childhood abuse and is a renowned spiritual leader known widely by her nickname "The Spiritual Catalyst". Ms. Swan, in her book, writes about how loneliness is fueled by many factors such as grief, loss, trauma, and others. The Connection process of her book guides the reader through exercises to help them face their fears and achieve acceptance. One that makes this book one of the best books for loneliness.
'A great tool for mental health and a way to clear your head of some possible really bad things in life.  I feel like the lost and sad people of the world can find a light in the chapters and that the author shares so much wisdom in just a few short hours of reading.  You can tell this is a person who wants the best for you and wants you to change your mind frame to be able to love yourself and find peace.  It is more than just a word of encouragement because you work on the topics yourself at your own pace and you can build great happiness in your spirit.' – Cassandra M's Place blog
2. Loneliness: Human Nature and the Need for Social Connection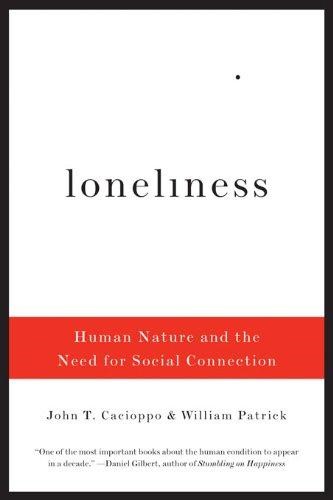 Author: John T. Cacioppo, William Patrick
Publisher: W. W. Norton & Company
Release date: August 2008
Another book to help with loneliness is written by John Cacioppo and William Patrick, this book talks about how by employing neuropsychology in a social context, a person experiences loneliness and depression. They talk about how loneliness impacts our daily social and personal lives and disrupts our thoughts and behavior. Let this book on loneliness help you combat loneliness.
"Top-notch science writing: stimulating and useful information conveyed in accessible prose." – Kirkus Starred Review
3. Braving the Wilderness: The Quest For True Belonging And The Courage To Stand Alone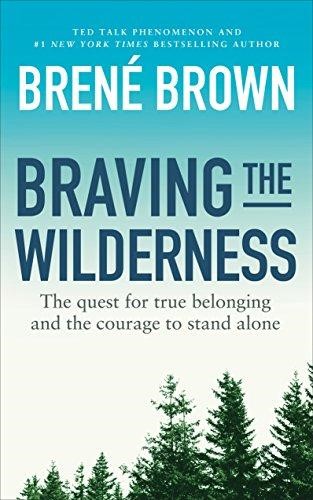 Author: Brené Brown
Publisher: Edbury Digital
Release date: September 2017
One of the best books for depression and loneliness, written by a professor, author, and motivational speaker, is the book 'Braving The Wilderness…" which is about the feeling of disconnection we feel and how devastating it can be. Brené Brown, in her book, guides the reader on how to bravely face the wilderness of doubt and criticism. Ms. Brown talks about how trying to 'fit in' makes us feel more lonely and disconnected. She writes, "True belonging requires us to believe in and belong to ourselves so fully that we can find sacredness both in both being a part of something and in standing alone when necessary."
We don't have to belong to a person, place, or setting. We are our people and we are who we are supposed to be. The book is about belonging and not about how to fit in. Another best book on dealing with loneliness.
"With a fresh perspective that marries research and humor, Brown offers compassion while delivering thought-provoking ideas about relationships—with others and with oneself." – Publishers Weekly
4. Dear Evan Hansen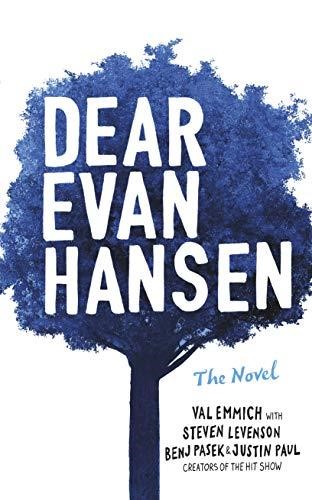 Author: Val Emmich, Steven Levenson
Publisher: Poppy
Release date: August 2018
The next book on our list of best books to help with loneliness is a coming-of-age story about grief and struggling to belong in an age of instant connection and isolation, 'Dear Evan Hansen' is a novel that highlights social anxiety and loneliness. Author, singer-songwriter, and actor Van Emmich along with author Steven Levenson write a story about a teenager who is socially awkward and lonely and who, with the help of his therapist, writes letters to himself. He is soon faced with the loss of Connor Murphy, his secret best friend which sents Evan in a spiral.
This book on dealing with loneliness and depression is recommended for people who struggle with connecting with others and social isolation.
Triggers: This book mentions the suicide of a teenager and mental health problems young adult faces.
 'Even in book form, Evan Hansen's story sings. Required reading, especially for anyone who's ever needed to be found' – Becky Albertalli, author of Simon Vs The Homo Sapiens Agenda
5. Solitude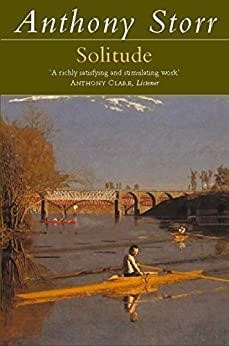 Author: Anthony Storr
Publisher: HarperCollins
Release date: June 2018
Another best book on dealing with loneliness is 'Solitude'. What is the value of spending time with yourself? How can we connect with ourselves? What is the emotional difference between being alone and being lonely?
The answer to these questions can be found in this book by the acclaimed psychiatrist, Dr. Anthony Storr. This book was written keeping in mind the people who like to spend time with themselves. 'Solitude' acts as a guide on how to live alone with yourself and value your time alone.
This is also one of the best books to overcome loneliness as it is insightful, inspiring, and will take you on a journey of deep intellectual exploration.
"This is an important, even revolutionary book. If it saves naturally non-sociable people from anxiety about 'not belonging' and enables them to come to terms with their solitude it will have done a notable human service" – Eric Christiansen, Independent
Frequently Asked Questions (FAQs)
Q:1 What books to read when you feel lonely?
You can always refer to the above-mentioned books to help with loneliness. Other than these books, you can read:
Jane Eyre by Charlotte Bronte
Louder Than Words by Laura Jarratt
A Moveable Feast by Ernest Hemingway
The Perks of Being a Wallflower by Stephen Chbosky
The Martian by Andy Weir
Q:2 Do books help with loneliness?
Yes, books – either listening to an audiobook or reading a paperback – can help combat loneliness and alleviate the symptoms of depression too. To read more on the benefits of bibliotherapy, you can refer to this article.
Q:3 How do books overcome loneliness?
Reading literature can help us connect with others' stories and experiences that we might not have otherwise. Reading books on loneliness can help enhance empathy and the ability to understand your self-identity and also others'.
Q:4 What is the best cure for loneliness?
Giving time and energy to work with others either (for example; volunteering) can help combat loneliness. Helping others can help reduce stress, reduce symptoms of depression, help make new friends, and of course, overcome loneliness.
Final Words
Whether you're lonely or just like being alone, these books – or any book, for a matter of fact – will be there for you to open and read through them. Loneliness doesn't have to be permanent.
Alone time is your choice; loneliness isn't. If you're experiencing loneliness and depression, please consult your mental healthcare provider.
Long-term loneliness can affect your day-to-day lives and can prevent you from leading your best life. Take some time to yourself to reflect on your inner growth and self but don't isolate yourself for too long.
 "Remember: the time you feel lonely is the time you most need to be by yourself. Life's cruelest irony." – Douglas Coupland
 Let us know in the comments below what book in the above-mentioned list caught your eye.