Mental Health
Tai Chi For Better Mental Health
Last Update on May 12, 2021 : Published on November 5, 2020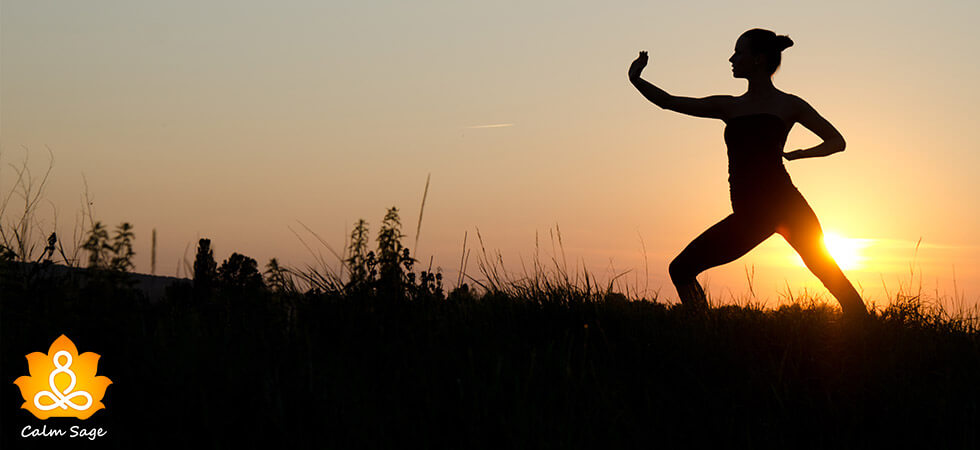 "Martial arts is not about fighting, it is about being fit and healthy, both physiologically and psychologically." – Abhijit Naskar
A traditional Chinese martial art practice, Tai Chi, in modern times is performed as a form of physical exercise that includes a set of movements in a gentle, graceful, and focused manner along with deep breathing.
This form of exercise is a non-competitive style of mild physical exercise that is done without pause to keep the body in constant motion.
Tai Chi has various styles and each style has its own principles and practices. Some of the movements focus on overall health sustenance while some focus solely on the martial art feature of the exercise.
Where Tai Chi is more about movements and deep breathing, yoga is more about body postures, breathing, and meditation.
Also Read: What Is Spiritual Bypassing: The Dark Side Of Spiritualism
Tai Chi has many benefits for both – body and mind. Some of the benefits are:
It helps reduce anxiety and depression
It helps improve cognitive health
It helps regulate symptoms of chronic illnesses
It helps improve sleep
It helps in weight loss
Tai Chi is performed slowly and leisurely hence it puts minimal stress on muscles and joints making it easy to perform by people of all ages and health groups. Tai chi is a low-intensity, mild physical exercise that doesn't require special techniques or equipment. It can be practiced indoors or outdoors, individually or in groups.
While this exercise is relatively easy and safe to perform, it is not recommended for people with joint pain, back problems, hernia, and pregnant women. If you have any of the above health conditions, please consult a doctor before trying Tai chi.
How To Start Tai Chi?
Picking the appropriate style is very important. Most beginners usually think that Tai chi is one form but what you need to know before practicing this exercise is that Tai chi has various styles and each style is focused on different aspects and areas of body and mind.
However, all movements in Tai chi are performed in a continuous movement without pause or break. Tai chi focuses on small and gentle movements, proper posture, and deep breathing.
The common outcome of Tai chi is the same. It helps in reducing stress, improve health – mind, and body, and decrease risks and symptoms of chronic illnesses.
Some of the Tai chi styles are: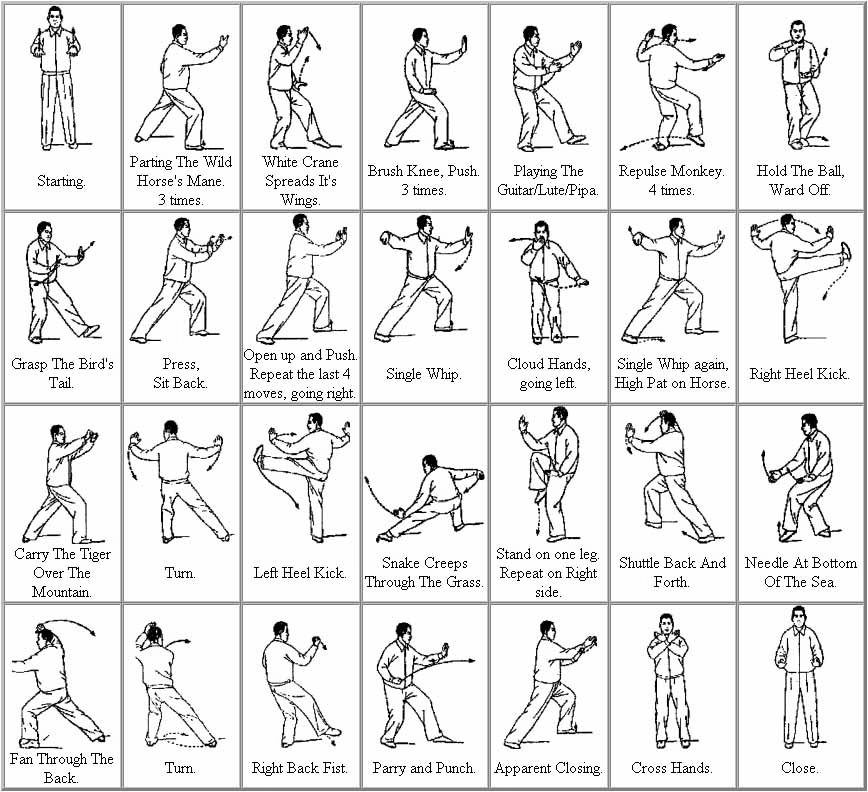 Image source: Pinterest
Style #1: Yang Style – This Tai chi style focuses on gentle and graceful movements and helps in relaxation. This is recommended for beginners to Tai chi.
Style #2: Wu Style – This style focuses on micro-movements and all the moves in this style are very deliberate and slow.
Style #3: Chen Style – This style is a combination of slow and fast movements and it is not recommended for beginners. If you are not familiar with Tai chi then you might find this practice difficult.
Style #4: Hao Style – This one is a less performed style of Tai chi as it focuses on the accuracy of the movements, poses, and internal energy.
Benefits Of Tai Chi
Tai chi is can help you:
Reduce stress, anxiety, and depression
Improve body grace and movements
Increase stamina
Improves energy flow
Improve muscle and joint strength
Some other benefits of tai chi include; better sleep patterns, improves immunity, lowers blood pressure, improves cognitive function, reduces risks of chronic diseases.
How It Helps: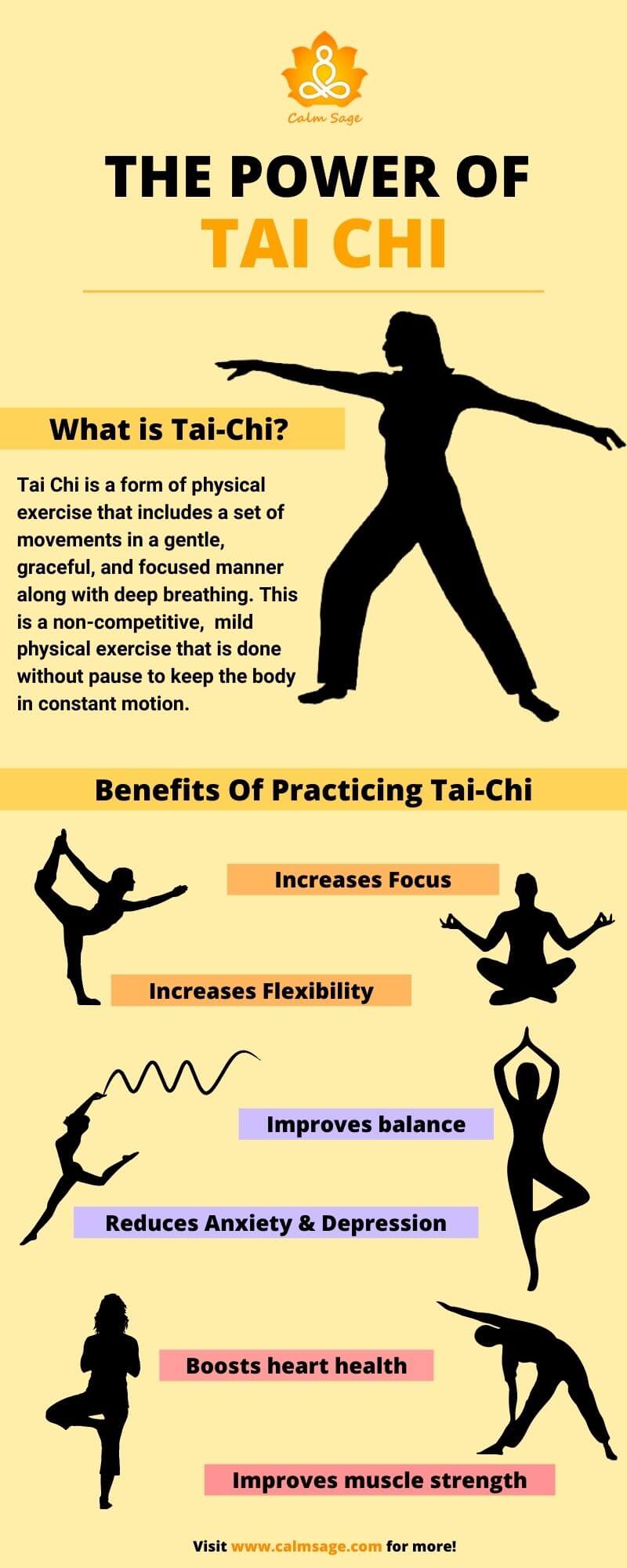 Like mentioned before, Tai chi is focused solely on body movements, stretching muscles and joints, and deep breathing. The movements in this practice help in improving physical health but the deep breathing part of this form helps in improving mental health.
Regularly practicing Tai chi can have a significant impact on our moods, anxiety, and stress. It can help us cleanse our minds and improve brain health. With better emotional stability, it becomes easy to cope with the stress we encounter in our daily lives.
This practice can help us get more control of our reaction to the stressors and redirect the negative energy and unhealthy thoughts out of our minds completely.
Practicing Tai chi even for a few minutes every day can help soothe the mind and the body.
Life is all about a healthy balance of mind, body, and spirit.
Breathe in. Breathe out.