Communication
7 Quick Tips To Stop Being Self-Conscious In Public
Last Update on August 26, 2022 : Published on August 27, 2022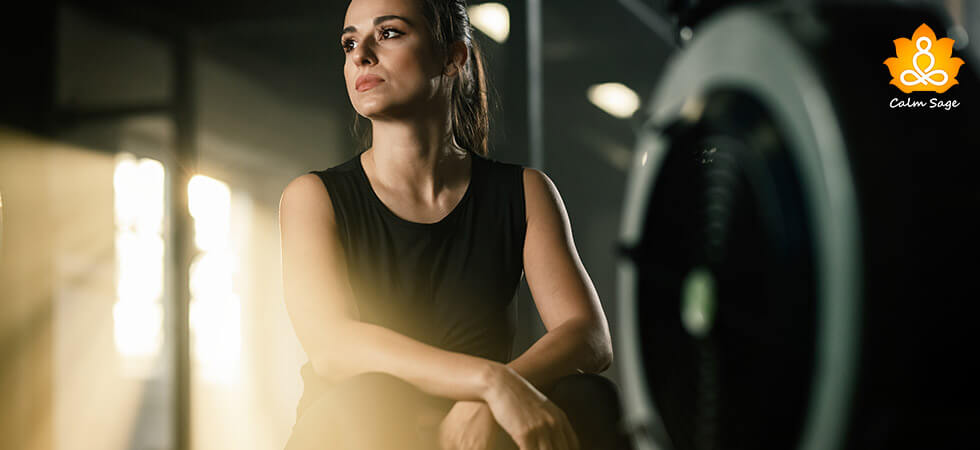 Do you often find yourself thinking about what others are thinking about you? Do you find yourself worrying over upsetting others, even if they are merely acquaintances? If you can relate to any of this or similar, then you may be more self-conscious than most.
Being self-conscious is not a bad thing, per se. It involves you being in an extreme self-awareness stage where you may find yourself worrying that others around you are judging you're every step, every breath. Extreme self-consciousness can make you feel suffocated in public and over-worry about things that do not deserve it.
While feeling self-conscious is normal, it can become troublesome when it begins to interfere with your daily life and affects the other aspects of your life, including your thinking processes. With some changes to your lifestyle and some quick tips, you can learn to stop being self-conscious in public and embrace yourself – as you are.
Below, I've listed some strategies you can use to learn how to be less self-conscious in public. Let's start!
What Does Being 'Self-Conscious' Mean?
Self-consciousness can be defined as, "feeling undue awareness of oneself, one's appearance, or one's actions". Feeling self-conscious means being in a mental state of extreme self-awareness, so much so, that you become pensive over your self-image.
In this heightened state of awareness and self-reflection, you pay close attention to your weaknesses and strengths. Being self-conscious can amp up your mental state or it can wreak havoc with your mindset.
Being self-conscious can help you understand yourself better but it can also cause poor self-esteem. If you're too aware of yourself, then you'll always feel like you're being judged or analyzed by others. This kind of thinking can eventually cause you to experience emotions that can not only affect your self-image and worth but your mental and emotional health as well.
It's not until we're 18 to 24 months old that our self-consciousness takes form. When we're a toddler, extreme and more complicated self-consciousness feelings start taking shape. As we take a turn into the teenage years, our self-consciousness feelings are amped up to its highest as a result of social pressure.
As you step into adulthood, you begin to experience a stable sense of self-image and it's during these years that our self-conscious feelings begin to fade. However, that cannot be said for some people. Some people, no matter how self-aware they are, can continue having feelings of self-consciousness. This continuation is often brought about by:
Let's read on to know how you can stop being self-conscious in public.
How To Be Less Self-Conscious?
1. Embrace Your Strengths
To be less self-conscious, you need to embrace your strengths first and foremost. When you have trouble acknowledging your strengths and talents, that's when self-consciousness takes root, and not for good. To stop feeling self-conscious, you can create a list of your achievements – personal, professional, or social – at least one achievement a day.
When you appreciate yourself daily and acknowledge your talents, it can work on overcoming self-conscious thoughts. You can also write a list of challenges you've encountered and overcome. This can increase your self-confidence and erase self-doubts.
2. Reframe Your Thinking
One of the things that can hold us back from being ourselves is our negative self-talk. Speaking negatively about yourself can hold you back and affect your self-confidence. One negative thought can give birth too many negative thoughts so be careful about how you think and speak to yourself.
One of the ways to do so is to reframe your thinking. Whenever you think or say to yourself, "I can't do this", reframe the thought by countering it with, "I can do other things well". One reframed thought will help you change your thinking process.
3. Change Your Perspective
Sometimes we become self-conscious over the smallest things. Things only we know about and won't even be noticeable to others. It's time to change your perspective and remind yourself that others might not be thinking the same as you think they are. No one can know you better than yourself so who are they to question you or analyze you?
Changing your perspective and reminding yourself that not everyone sees what you see can help take away some of the self-consciousness that may arise, unprompted.
4. Adopt A Positive Mindset
Similar to reframing your negative talks into positive ones, you can find it easier to adopt a positive mindset. This can be easily achieved by using positive affirmations and phrases. It can be difficult to counter a negative mindset at first but using positive phrases regularly can help you counter them and reduce self-conscious thoughts.
You can try telling yourself, "I am good enough." or that "I have talents that others do not." These kinds of affirmations can work on reducing self-consciousness in public.
5. Embrace Your Flaws
When you can embrace your strengths, why can't you embrace your flaws? Well, telling you to accept your weaknesses and flaws is easier but doing so can be quite challenging in the beginning. However, learning to be less self-conscious begins within. And that starts by accepting yourself as you are, including your flaws.
Try as hard as you can to not listen to your inner critic. Your inner critic has nothing but negative things to say. So avoid giving in to criticism. Learn to accept yourself as you are and validate your thoughts and emotions. Accepting your weaknesses does not make you weak.
6. Stop Unnecessary Comparisons
More often than not, our insecurities about ourselves begin when we begin comparing ourselves to others. To become less self-conscious, you need to stop comparing yourself to others. Unnecessary comparisons can raise self-doubts and self-conscious thoughts. So stop.
Life's not a race that you need to catch up with. Everyone is unique to themselves and so are you. Instead of making unnecessary comparisons, try to embrace yourself. Challenge your thinking and understand that others' are neither better nor worse than you.
7. Speak To A Counselor
When being self-conscious begins to interfere with your life and when nothing works to control self-conscious thoughts and feelings, it is recommended that you speak to a counselor. A professional counselor can help you understand the source of your self-conscious thoughts and help you learn how to challenge them.
A therapist can also help you learn how to deal with self-criticism and regulate your emotions to avoid feeling self-conscious.
Feeling self-conscious is normal and can be beneficial but when it begins to intercept your self-perception and self-image, that's when you need to seek help or follow the above-mentioned ways to reduce self-consciousness.
When you're too focused on what others think about you, you can lose your self-perception and amp up your self-conscious thoughts. Not only that but it can also affect your overall well-being. Learning to stop being self-conscious can be challenging but with the right tools, it can become easier.
I hope this article helped you learn how to be less self-conscious and embrace yourself as you are. For more, you can write to us at info@calmsage.com or DM us on social media.
You can also share your favorite strategies with us to cope with self-consciousness in public in the comments below.
Take Care!