LGBTQ
This Pride Month Let's Learn How To Support LGBTQ Community
Last Update on June 9, 2022 : Published on June 9, 2022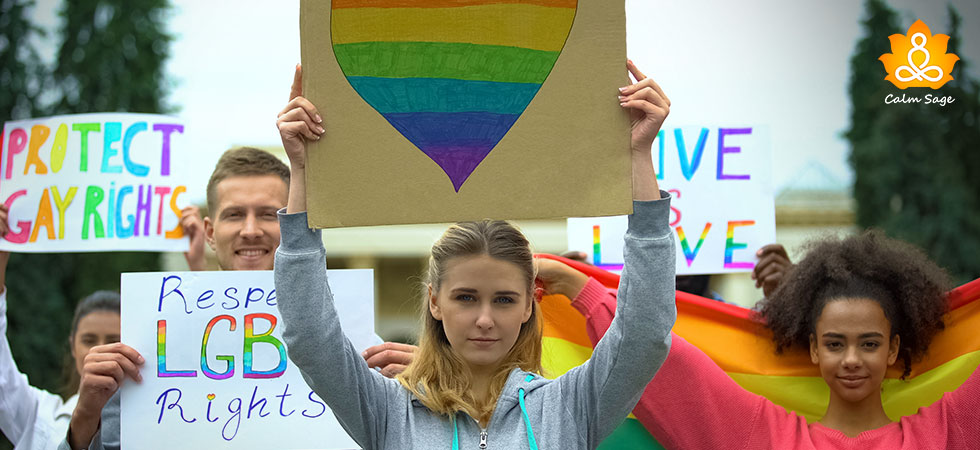 As compared to the last five years, people are actually standing for the LGBTQ community. And, it's a good thing, this generation needs to accept and stand for equality. After all, it's not about gender, it's about equality, and of course, love is love!
I am glad that you stopped by this article, I am grateful that you are also looking for ways to support someone from the LGBTQ community. I am grateful that we all are coming out and taking a stand for people who deserve so much!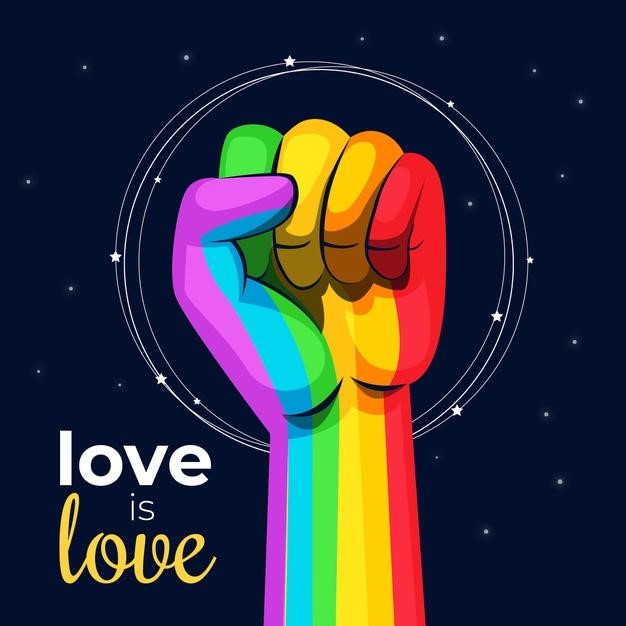 To begin with, let's see what we can do to stand and support our LGBTQIA+ friends and family. Ally is indeed a strong word. It refers to someone who has got your back and always stands by your side because they wanted to do it and they knew it was the right thing. "Ally" refers to someone who does not necessarily belong to the LGBTQ community but is committed to standing for equality and speaks out against discrimination that is experienced by the LGBTQ community.
Let me ask you a question: if you want to be an ally, what can you do to stand by your mate or colleague?
Option A: Stick by your friend who is not answerable for his/her gender identity.
Option B: Become an advisor for your mate so that you can support them.
Option C: Promote respect for diversity everywhere they go.
Option D: Become a counselor for making sure that your friend does not feel discriminated against.
Option E: All of the above.
If your answer is Option E. Welcome to the club! Let's stand together to bring a positive change. But how? Don't worry, let me explain…
This pride month, support LGBTQ youth and their rights by simply becoming an ally. If you're wondering that allies are nobody just supporters…let me tell you… allies have to complete lots of responsibilities. Allies play an important role in someone's life that is a part of the LGBTQIA+.
They generally stop and prevent their mates from getting harassed or discriminated against for their rights. They ensure that the environment and people are safe for them.
Isn't it a major role? Are you ready to be an ally? So let's begin with ways to become an ally and ways to support LGBTQ youth!
How To Become a Perfect Ally for LGBTQ Community?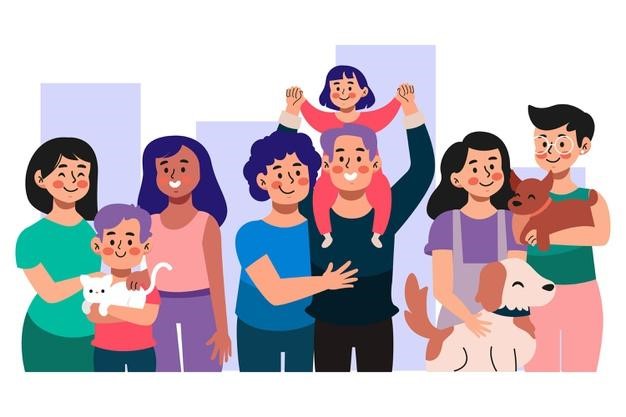 1.Self-Educate
No one can educate you better than yourself. To show your support to the LGBTQ community, the best thing you can do is to educate yourself and understand the injustice the rainbow community faces. You can refer to many LGBTQIA+ friendly resources, read literature by LGBTQIA+ authors, or watch documentaries. Make an effort to learn about the LGBTQIA+ history, culture, and activism.
2.Don't Assume Anyone's Identity
Another way to support the LGBTQ community is to understand the different gender and sexual identities. Avoid assuming one's identity because they choose to express themselves distinctly. Gender identity and gender expression are different things. Did you know that only 4.5% of the people self-identify as LGBTQ? Avoid using gendered language when you meet someone and don't assume anyone's identity with the way they express themselves.
3.Support Your Closeted Friends
This pride month support can come in many ways. If your loved one is living in the closet, then you can choose to support them, silently. Don't call them out or force their coming out. Make sure they know that you are an ally and will give them a safe space to express their identity and orientation. Many people choose to stay in the closet because they fear rejection and feel unsafe. It's OK, give them time and let them come to terms with their identity on their own.
4.Be Inclusive
People are still coming to terms with their identity, a new culture, and a whole new community. Even as the world is changing and becoming more accepting of the LGBTQ community, people from the rainbow community can still feel lonely.To show your support to the LGBTQ community, make sure you include your LGBTQ friends in the plan, invite them for dinners, or just hang out with them. Don't make them feel that they're someone you need to hide.
5.Speak Up For Your Friend
Being a proud supporter of the LGBTQ community means standing up and having your LGBTQ friends' back when you see them facing discrimination. If you hear someone make a homophobic remark or use a slur to insult the LGBTQ community, speak up. This goes for the whole community and not just your loved one.
6.Be Vocal About Your Support
Don't keep your support to the four walls of your home or your cubicle at the workplace. While it could come with risks, make sure you still support your LGBTQIA+ loved one. Participate in online events and voice your support. This includes speaking up for them at the workplace. Normalize talking openly about the LGBTQ community and against discrimination.
7.Donate To The Right Causes
Another simple and subtle way to support the LGBTQ community is to donate to the right causes and businesses. Reach out to NGOs or institutions that raise and advocate for the LGBTQIA+ community.
Ask others how you can help their cause. You can also go on social media and support small LGBTQ businesses and charities. Make sure you show your support by posting about the LGBTQ business on your page.
8.Use The Right Pronouns
Another subtle way to support LGBTQ is to use the right pronouns. This author's pronouns are she/her. Just like this, many people don't identify themselves as non-binary and may use pronouns like they/them/theirs, etc. When you don't know someone's pronouns, be polite and ask them how they'd like to be referred to, and respect their choice.
If someone else misgenders them, politely correct them. While it may not look like a big deal, using the right pronouns can make all the difference.
9.Validate Their Journey
Not all people may be comfortable with being identified as either cisgender or LGBTQIA+. Sometimes, labels are still being discussed. When this happens, make sure you show your support by validating their questioning journey and accepting their description. Gender can evolve with time when they come out as someone different, respect that, and validate them.
10.Attend Community Pride Events
Be a part of the celebration! Attend your local Pride events and participate in the Pride parades. You can be a part of the rainbow community and not from the sidelines. Go where your LGBTQ freinds and allies alike are welcomed. Make sure the events you participate in are as fun as they are safe and inclusive.
11.Use Social Media To Voice Your Support
Social media voices are heard, more than you may think! It's easier and more convenient to show your support on social media. Small things like adding pronouns to your bios, a pride flag, or a line that you are a proud ally to the LGBTQ community can be enough.
While people may come on social media and post hateful language, as an ally you can stand up and post messages of support, love, and inclusion.
12.Create A Safe Space For Your LGBTQIA+ Friend
This is a very important way to support LGBTQ friends and coworkers. To be a good ally, make sure you create a safe space for your LGBTQ friend. If you're at your workplace, then you can start using pronouns in your email signature, create support groups, and make sure your voice is heard saying that LGBTQ people are supported here.
13.Treat Everyone With Love (Not Just This Month)
Love is love but sometimes we fail to remember that for the rest of the year. Show you love and support and not just this pride month. Make sure you use the above ways to show your support for the rest of the year as well. Ask your LGBTQ friends what can you do to make them comfortable.
Provide a safe space with a listening ear. Believe in their struggles and acknowledge their journey. Small steps of love can go a long way!
You can also refer to these below articles to help someone who belongs to the LGBTQ community: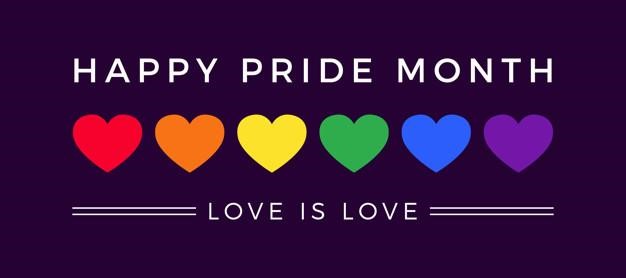 I hope this blog helps you to become an ally and support LGBTQ youth. Comment down and share your experience while supporting someone from the LGBTQ community. For more such inspirational content, connect with us on all social media platforms.
More power to you!
Happy pride month!