Podcast
Podcast Ep. 37 -Mental Health & LGBTQ+
Last Update on August 29, 2022 : Published on March 5, 2021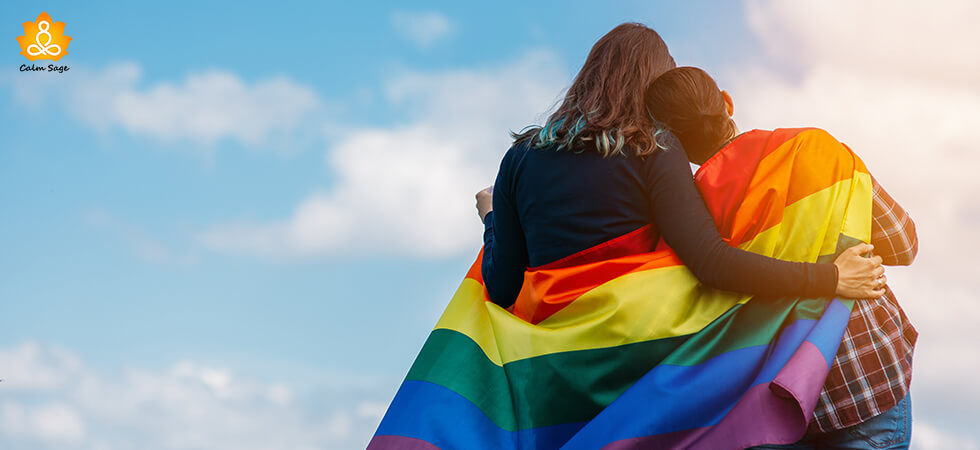 Podcast: Play in new window | Download
Subscribe Us Apple Podcasts | Google Podcasts | Spotify | Amazon Music | Android | Email | RSS | More
"Gender preference does not define you. Your spirit defines you." – P.C. Cast
The LGBTQ+ community represents a wide range of individuals of different genders, sexual identities, and orientations. While being a part of such a diverse community can bring a sense of acceptance, individuality, pride, and courage – it can also bring some challenges.
Mental health is an important part of our overall wellness and poor mental health can interfere with our daily functioning. Being a part of the community does not mean that you have a mental illness but still many people from the community face mental health concerns such as depression, anxiety, post-traumatic stress disorder (PTSD), substance abuse, and addiction. It is important to understand how you can support the people of the LGBTQ community.
Pride Counseling Review: Get The Best Therapist For LGBTQ Community
Top 3 Professional Online Counseling For LGBTQ Community
How To Find An LGBTQ Friendly Therapist
Many research studies have found that people of the LGBTQ+ community are more likely to have risk factors for depression, anxiety, and other mental health disorders as compared to heterosexual individuals.
The factors that can affect an LGBTQ individual can be:
Homophobia, Biphobia, or Transphobia
Prejudice, discrimination, and social stigma
Negative reactions and experiences of "coming out"
Social rejection, isolation, and abandonment
Embracing one's sexual orientation and identity can help you:
Increase confidence
Better relationships with others
Develop a sense of acceptance and belonging
Give freedom of expression
Listen to this week's podcast to understand the challenges and struggles faced by the LGBTQ community and how you can help them as allies and supporters.
If you or someone you know is struggling with identity issues, gender dysphoria, or any other mental health concerns, feel free to contact us or write to us at info@calmsage.com.