Mental Health
How To Talk About Your Mental Health When No One Wants To Listen
Last Update on September 18, 2020 : Published on September 12, 2020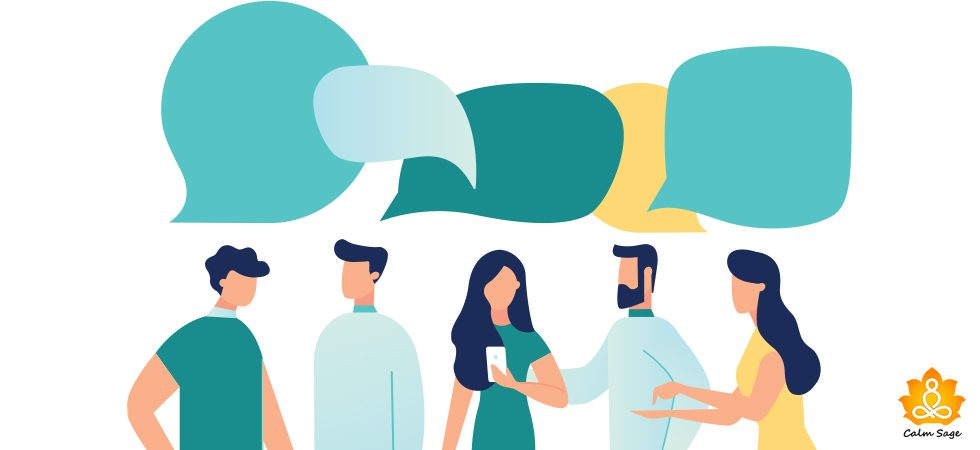 You can start your conversation with "I need to speak with you or please listen to me before you say anything" are the phrases that may help you to reach your loved ones during a mental health concern. There are some communities in the world that cannot reach a psychiatrist or a therapist due to low income, but they can take the support of someone who supports them.
To break the stigma, I really want to assure you that it is okay to be not okay and it is completely okay to talk about your mental health. Let your loved ones know about your feelings and breakdowns. You all might be thinking about how to talk about your mental health when no one wants to listen. Breaking all the barriers, this blog will help you to talk about your mental health with someone who supports you. So, let's get started.
Note from the Author: Please understand that seeking professional help f a therapist is completely okay if you think you have less support.
Tips to initiate the Conversation about Your Mental Health:
1. Assert the importance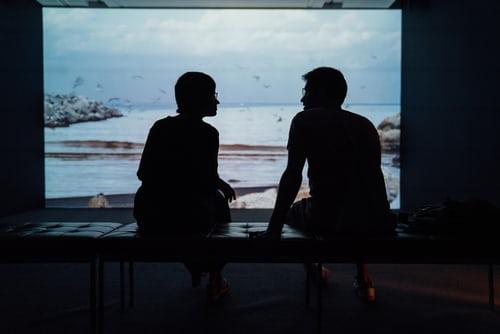 In the beginning, it might feel that you are not open with the person to talk about your mental health. Psychologists suggest starting your conversation with the help of phrases like, "I need to speak to you" or "I need your help" so that you can get all the attention and heard. Also, research states that start your conversation when your supporters or family members are free and calm to get the whole attention.
To assert the importance, try to be transparent and let them know about your experiences and feelings so that you are heard properly.
2. Use an understandable or simple language
While discussing your mental health, make sure the conversation goes end to end and whatever you are trying to explain is understandable (to avoid all the misunderstandings and confusions).
Do not try to include weighted words or vocabulary like "abnormal" or "disorder". Try to keep it simple, and do not feel shame to express your feelings. You can simply talk about your symptoms or problems to break the ice and let the person know completely about you. Do not panic and try to explain your feelings in a simple language.
3. Do not compare religion and mental health support
This may sound awkward but I have experienced a situation wherein someone I know suggested me to focus on prayers. I felt so unheard that time that I opted to choose for online therapy.
Religion and prayers have nothing to do with mental health. Therefore, if someone suggests something like this, please understand the need of the hour and book your appointment with a certified professional. Do not take such advice, I repeat.
4. Seek the help of outside resources
If you are not able to talk with your family or friends about it, there are other several options like a psychotherapist, psychologist, or therapist to get the appropriate help. After getting counseling, you can also join a support group to talk about your mental health when no one wants to listen.
If you feel like you cannot afford the fees, you can also seek help from free mental health support systems like, talk to heal.
5. Integrate between who supports and listens to you
There is a huge difference between who supports and listens to you. Someone who listens to you maybe does not support you. Sometimes, the people who do not know about you properly know better about you. Therefore, integrate between the two personalities and try to understand the need of the hour.
Even a good listener is sometimes bound by some stuff that they could not help you properly. According to me, mental health is a serious matter and it should be discussed with people who understand more about you personally. Hence, integrate and talk. If you could not find anyone, you always have an option to talk to a professional.
On the basis of my personal experiences, I would suggest you take support ASAP. Furthermore, try to make your family understand your mental health issues so that you can get proper support. They might not understand in the beginning, but once they will get to know, no one can provide you support as they do.
I hope this blog helps you to talk about your mental health when no one wants to listen. Also, you can share your experience or seek help with Calm Sage from here. For more such content, follow Calm Sage on all social media platforms.
Thanks for reading!
More power to you.