Self Care
"Why I Love My Personal Space & Why You Should Love It Too!"
Last Update on November 1, 2022 : Published on April 23, 2020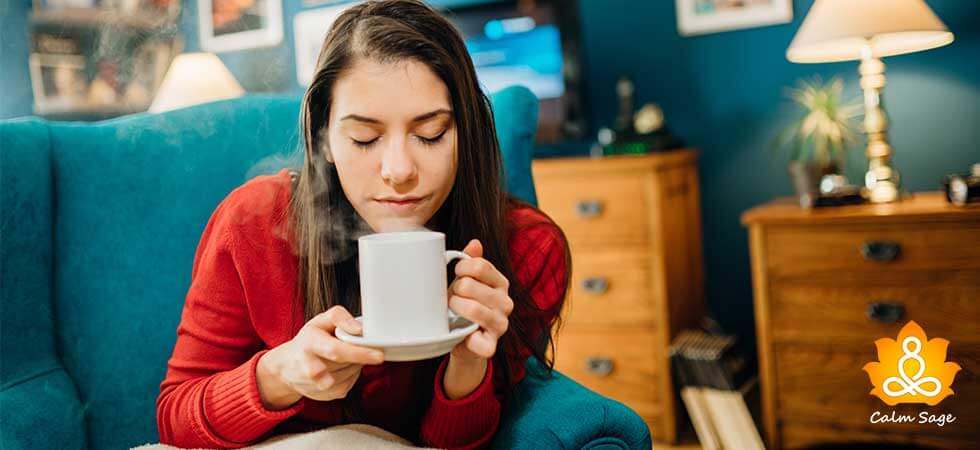 'I restore myself when I am alone'- Marilyn Monroe
Don't mind if I start with a creepy example, eh! Imagine yourself sitting in the bathroom, reading the newspaper and not bothered about any phone calls, messages, arguments, gossip or daily lifestyle. It's just you, your personal space and 10-15 minutes of reading in your own time. Now what if a lizard comes from the vent and settles itself on the wall in front of you. How would your experience change? I believe you would be bothered by its presence, movement or even feel like it can fall on you. Annoyed?
Well, that's how even the smallest thing can take up your personal space, creates anxiety, diverts your mind from something you enjoy and ultimately makes you lose your focus.
Everyone needs a personal space in all forms of attachment they are into, including relationships, improve workspace, sharing an apartment with friends or even being in their own home. But the lack of understanding of personal space and not utilizing it to the fullest doesn't work as a real benefit. So let me give you a hint of what I understand about the importance of personal space and how you can also utilize this time for 'just being yourself'.
What is Personal Space? : A Brief
Firstly, what is personal space and why Personal space is important that I am talking about for so long? Personal space can be noticed in the form of physical as well as mental space. It asks for some time apart from people and indulge in yourself. Don't think of it as a luxury, rather it is a necessity!
For example; when you are standing in the lift with a lot of people around, you tend to feel uncomfortable and this is called the downside of physical personal space. Whereas constant work pressure from your boss or calls/messages from your partner which you don't want to or can't ignore counts in the barging of mental space.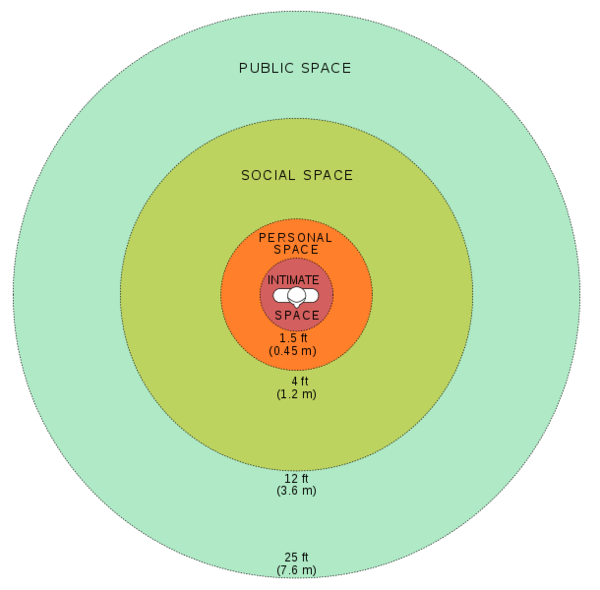 Speaking about mental personal space, it doesn't take you away from the people or work you love, it simply gives you time to connect with yourself first and reconnect to the world you wish to be into. Go that? Well, I recommend you to scroll more!
Why Do I Love My Personal Space and What Is The Importance Of Personal Space?
I will give you some reasons why I love and what is the importance of personal space.
1. Too Much Of Anything Is Not A Good Idea
You must already be aware of the fact that too much love, stress, friendship, food, water or anything else is not good for physical or mental health. So even if your partner is asking you to spend more time with them or your friend is not letting you give your space, you have to find a way out for yourself.
This applies to too much of personal space also as you may start overthinking or disconnect yourself from the world. Make sure to form a balance between personal space and the world. Understand the importance of personal space with a balance!
2. Gives Time To Rethink
There are times when I am highly stressed about work load in the office and come back with a stuffy head. Without taking any step like yelling at the siblings or throwing off my bag with irritation (which I actually want to do at the moment), I lie down on my bed and take deep breaths. After some time, I put on some music and think of a better solution for the situation. 
This attribute to rethink and become solution centric has come within me only after giving myself some personal space.
3. Cures Stress
As I already told you above that personal space gives me time to rethink and disconnect from everyone. I love to meditate or perform breathing exercises that help me to cure stress. The most important part of personal space is that I can easily calculate all the problems causing me stress and find some time to solve them all, thus cleaning my head.
4. Enjoy Activities That I Want To
It is not that I don't enjoy my work in office or spending time with my family or partner, I need my personal space to maybe not do anything, smiling alone, reading books, watching movies on Netflix, eat my favorite ice-cream or paint in a messy way without being judged. Moreover, going to the gym or indulging in Yoga is something I consider as my personal space, only if my schedule is too hectic to find other time.
Once I am calm and composed in my personal space and go back to my partner, there is so much of love, energy, happiness and joy that I can shower upon him. Even when we have heated arguments, this space lets me rejuvenate by thinking only the positive side about him and this is why I believe in the importance of personal space. And finally, there is a healthy relationship only because I could have enjoyed my own space so well.
6. Promotes Strong Individuality
Personal space always gives you the idea of being creative, getting into your own dreams and ways to fulfill them all. For example, I always wanted to learn a classical dance form. Now as and how i get time for myself, I put on some online videos and learn the steps, moves, flow and 'mudras'. If I will like it more in the coming few days, I might want to join a professional teacher real soon.
Understand that this strength in individuality and adding stars to your own dreams is a happy start, whenever.
7. Brings Happiness
I am so sure that all the points above direct you to this last one. When the state of mind is happy to be with yourself, it will remain happy when you are surrounded by people. You know that you will come back to yourself and this again gives you a boost to be with the world, without letting them intrude in your personal space. Got the importance of personal space?
Loving Your Space?
I am sure you have understood personal space importance and you would love your personal space too and really want to know what your favorite activities are or how do you like to spend your time with yourself when in the personal space in the comments section below. You can even share us your picture on our Facebook page with #CalmSage and you can even get a chance to be featured on our social media pages. 
You May Like These Also: 
Releasing Stress Through Karate Breathing Techniques
Benefits of Deep Breathing On Your Physical and Mental Health
Healthy and Simple Self-Care Practices that You Should Adopt