Mental Health
5 PTSD Treatment Techniques For Your Well-Being
Last Update on August 31, 2020 : Published on August 31, 2020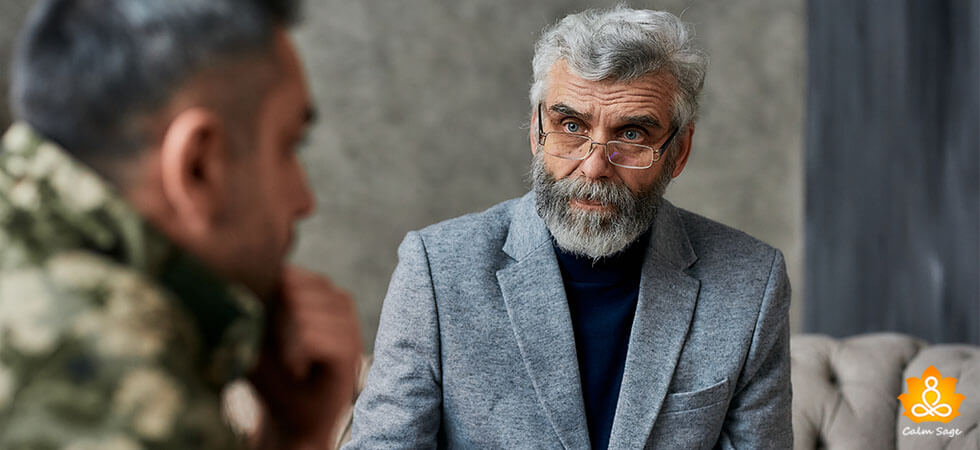 Although you might have researched about effective coping strategies to cure PTSD at home, it is recommended that you look for professional PTSD treatment. PTSD occurs within victims of accident, war veterans, sexual harassment or someone who has gone through s serious trauma. Flashbacks, sudden mood swings, insomnia and depression could be some of the symptoms that follow by.
If you are looking for a full proof solution to stop PTSD nightmares and you definitely should, it is better to acknowledge yourself with PTSD therapies that are recommended by the experts. Living with the shock waves and feeling the pain again is never an option, so brace yourself for a recovery process!
PTSD Treatment Techniques:
PTSD therapies are meant to reduce the symptoms of PTSD, make you understand the skills to deal with shock, and get you back your confidence. Once you find a therapist with whom you can share your thoughts and feelings, it becomes easier to get out of the trap of painful shocks.
 1. Cognitive Processing Therapy
This therapy comes under the umbrella of Cognitive Behavioral Therapy which begins with an understanding of traumatic events and how it is affecting your life. CPT is a 12-week course treatment where weekly sessions are held for about 60 to 90 minutes.
During the process, your therapist explains to you all the elements of CPT and both of you work together to cope with the symptoms effectively. You will understand the things that are or are not in your control and try moving on by crossing the places where you are stuck.
2. Prolonged Exposure Therapy
This PTSD therapy usually involves 10 to 15 sessions with a duration of 90 minutes each. As the name suggests, the therapy will let you expose the trauma and thoughts which you were trying to avoid and struggle against.
It is common to feel anxious during the sessions and hence your therapist will try to teach you breathing techniques to calm you down. For prolonged exposure, you will list down all the things being avoided by finding the solutions for each. Face your fear and break them down as this PTSD cure specifically directs you for the same.
3. Eye Movement Desensitization & Reprocessing
Also known as EMDR, it helps those people who have survived the trauma but facing difficulties in everyday life. The treatment goes in different phases and a patient concentrates on various activities a therapist is doing, for example moving a hand, clapping or flashing a light. The person doesn't have to talk much but he gains the interpretation from his own actions.
4. Behavioral Therapy
Cognitive-behavioral therapy may want you to attend 14 to 16 sessions and could be done on an individual or group basis. A person understands the relationship between his thoughts, behavior and feelings, and with the help of his therapist, he can identify the reasons and solutions of trauma. With this talk therapy, one can regain the consciousness of the present moment and try to move past the horrific incident.
 5. Acupuncture
Acupuncture is a method of targeting effective pressure points in the body which can take down the anxiety levels and even act as an alternative to medicinal prescription. This Chinese practice involves inserting needles into the body. Moreover, it is safe as well as a cost-effective natural method to cure PTSD.
Innovative PTSD Therapies
As PTSD therapists are trying new ways out to treat the illness, people undergoing the treatment are gaining benefits regularly. Some innovations that could be seen are:
1. Virtual Reality Exposure
As exposure therapy being explained above, now therapists are using virtual technology to gradually expose the trauma to a person. This exposure therapy goes for some time until the emotional impact slows down and the person is 'bored' with the same story again and again.
2. Yoga For Trauma
Yoga is already known not just for physical benefits but also mental wellness. Trauma sensitive yoga is meant to provide long term relief to people facing PTSD. Developed by practitioner David Emerson, this yoga technique involves very gentle movements and focus more towards mental strength.
Where Can I Find PTSD Treatments?
Glad that you have given a chance to someone else to help you instead of fighting it all in your head alone. You can visit a psychiatrist in person and understand their methods of treatment. If you are not able to judge at first, start with a general physician or family doctor who can help you in connecting with the therapist you need to visit.
Online therapies are also very effective in providing you careful PTSD treatment where you can sit in your own comfort zone and discuss the ongoing problems with your doctor. If you want us to connect you for your benefit, drop us a query at info@calmsage.com.