Depression
Top 20 Songs To Help With Depression and Anxiety
Last Update on October 25, 2023 : Published on June 12, 2020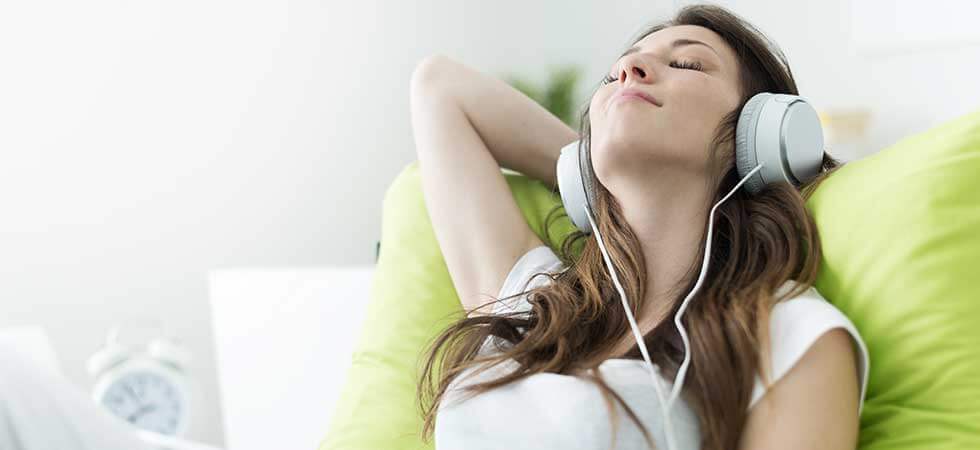 Studies have proven that listening to the right music can certainly alleviate depression if you are ready to let it go. Yes, there could be signs of depression due to any reason, be it a breakup, financial crisis, or other failures, some songs can really help cope with depression. It is a proven fact that good music acts as therapy or psychosomatic medicine to control mood disorders.
Music can even modulate moods and emotions. There could be two forms of music therapy including active and receptive. Active therapy is the one where one can sing songs on their own while Receptive therapy is one where one listens to songs to help with depression.
Jump to the Song You Want to Listen:
Songs To Help You Cope With Depression
Top Songs To Listen When You Feel Alone
Top Happy Songs Recommended By Neuroscientists
YouTube, Spotify or Soundcloud, make your own separate playlist that boosts your mood for positivity when you feel low.
20 Songs To Help You Cope With Depression
Here is the list of songs to help with depression
1. Three Little Birds –Bob Marley
"Don't worry about a thing, because every little thing is gonna be alright." Let your mind say 'Bye depression' and enjoy this beautiful song to make things alright.
2. Alive — Sia
"I am still breathing. I am still breathing, I am alive." Let Sia's strong voice pitch in your head and become a fighter for self. Indeed one of the best songs to help you cope with depression.
3. 1-800-273-8255 –Logic
This song makes you realize that you are worth and amazing to live forever. Life is beautiful and no person shall ever think of harming themselves. The song headline 1-800-273-8255 is itself Suicide Prevention Call.
"I finally want to be alive. I don't wanna die today. I don't wanna die anymore" are the best lines you want to hear.  This is one of the rarest songs about depression and anxiety which makes you realize your love for life.
4. I Won't Give Up –Jason Mraz
Whether you are a hip hop fan or metal lover, this song will make you feel better despite its calm nature. In case, you want to help someone depressed, send them today! this song will help them to cope with depression!
"I won't give up on us, even if the skies get rough. I am giving you all my love, I'm still looking up."
5. Weightless –Natasha Bedingfield
Cut the strings of the world and feel weightless for a few moments with this amazing song to help with depression.
"The sky's the limit and I just want to float, Free as a spirit on a journey of hope"
6. Scars To Your Beautiful –Alessia Cara
Body shaming has indeed led many men and women in the world of depression. But thanks to Alessia Cara for reassuring everyone that you are strong enough and shall not give a chance to the world to point a finger at you.
"You should know you're beautiful just the way you are. And you don't have to change a thing, the world can change its heart."
7. Nothing Else Matters –Metallica
Why are we recommending this song to help cope with depression? Because it has proved to help people while they were fighting through mental disorder. It reminds us that no matter what the world is doing but if you trust yourself, nothing else matters.
"Never cared for what they say, never cared for what they play, Never cared for what they do, Never cared for what they know, And I know yeah!"
8. Undefeated –Daughtry
No matter how many challenges hit your life, there are some songs to help with depression. Undefeated is one of them!
"Weak knees, can't stand, raise your hands. Don't walk away, been sucker-punched but I'm not down. My feet have never left the ground. It's a fight that I can't fix like a cut that needs a stitch. And somehow through it all, I stay undefeated."
9. Swim –Jack's Mannequin
Fighting depression or any other tough phase of your life? SWIM with this beautiful song! It tells you to swim for life, music and forget everything. Just keep moving ahead and not give up. This is why Swim has saved thousands in rough times and indeed is one of the best songs to help you cope with depression.
10. Fight Song –Rachel Platten
"I will scream them loud tonight. Can you hear my voice this time?" make this your fight song and throw away your anxiety. Be strong!
Top Songs To Listen When You Feel Alone:
We would like to ask you why you feel lonely when you have yourself. Feel the depth of the words and music by immersing in the songs that shall be listened to when you need some positivity being alone. 
11. Rise Up – Andra Day
"And I'll rise up. I'll rise like the day. I'll rise up. I'll rise unafraid. I'll rise up. And I'll do it a thousand times again."
Who wouldn't love such an energetic song which pushes you to deal with everything, just by rising up from where you are.
12. Still Breathing — Green Day
We all are certain that Green Day doesn't disappoint us no matter what. With this positive song for depression or loneliness, you would be energized once again.
'Cause I am still breathing, 'Cause I am still breathing on my own. My head's above the rain and roses. Making my way away, my way to you.'
13. I Wanna Get Better –  Bleachers
The lines mentioning I wanna get better want you to become greater than what you are now. You would love to deviate your way from what others are doing and yes, get better.
"I wanna get better, better, better, better, I wanna get better."
14. Tonight I'll be Lonely Too – Alison Krauss
Your heart would melt away with the soulful voice of Alison Krauss. If you feel like crying or wish to cry away all the pain from within, this is the song you must go for.
"A heartache would be the outcome. And I'd be singing this lonely tune."
15. Last Hope – Paramore
This song is enough to give you hope in despair with its melody, lyrics and soulful voice. Goodbye to loneliness and feel happy for being yourself.
"It's just a spark but it's enough to keep me going. And when it's dark out and no one's around it keeps glowing."
Top Happy Songs Recommended By Neuroscientists
You might not believe anyone else when they tell you the list of happy songs but you cannot ignore the science backing up the vibrations and melody of some songs. This is why we have got you the happiest songs recommended by neuroscientists.
16. Don't Stop Me Now- Queen
"Tonight I'm gonna have myself a real good time. I feel alive and the world I'll turn it inside out."
17. I'm A Believer – The Monkees
"I thought love was only true in fairy tales, Meant for someone else but not for me. Love was out to get me, That's the way it seemed."
18. Uptown Girl – Billy Joel
"And when she knows what she wants from her time, and when she wakes up and makes up her mind."
19. Eye Of The Tiger- Survivor
"So many times, it happens too fast. You trade your passion for glory. Don't lose your grip on the dreams of the past, you must fight just to keep them alive."
20. Dancing Queen- Abba
"You can dance, you can jive, having the time of your life. See that girl, watch that scene, dig in the dancing queen."

Win This Game!
Remember "bad times come to go away"! And some of these songs are there to help you cope with depression or other faulty stages. Stay motivated during rough times and if you are not able to, TALK TO US NOW! Let's fight together.
Related Articles: