Motivation
21 Things To Do When You are Feeling Lonely and Depressed
Last Update on August 25, 2021 : Published on May 21, 2020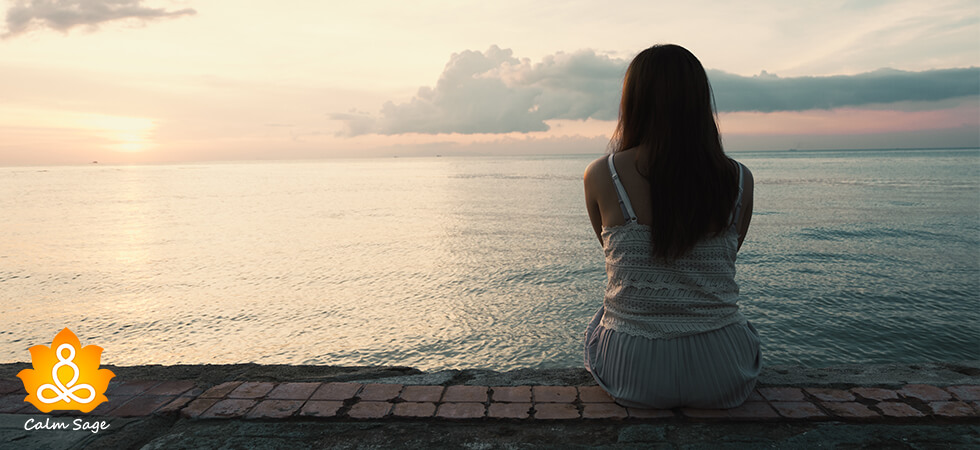 Let us start with a real-life story…
Almost a week back a friend of mine called me and we started off with a casual conversation. With 15 minutes into our chit-chat session, she timidly said "Listen there's a reason why I called you" to which I responded "What's holding you back? Shoot!"
She started to unfold her reason for calling me, "I am feeling so lonely these days. I have tried nth things to keep myself occupied but this feeling of loneliness doesn't seem to leave my space. Please suggest a few things to me when I feel alone." (Honestly, at this point I was concerned) So I shared a list of Effective Things To Do When You Feel Lonely with her.
Yesterday she called me back and told me that her feelings of loneliness have finally started to leave her side. I was happy about her victory! But, more than that I was proud of her decision to ask for help when it was needed!
FIN!!!
Related: Are You Practicing All Types Of Self-Care? Time To Focus On SELF
This real-life instance lit a bulb in my head and I realized that she's not the only one facing these feelings! There are many more people out there who might be feeling lonely. So, I decided to share the same tactics about what to do when feeling lonely and depressed. And because I have seen them working, I hope they will help you as well.
21 Things to do When you Feel Lonely and Sad:
(Don't hold yourself back from saving this checklist and work on it)
So let us unroll our list of things to do when you feel alone or depressed.
1. Be Kind to Yourself
First thing first! Don't be harsh on yourself and start with the blame game for your feelings of loneliness. Loneliness is a common feeling experienced by many and trusts me no one is supposed to be blamed for feeling any emotion, whatsoever.
Being harsh on yourself can actually make situations even worse! So, tell yourself it is not your fault, let those clouds of self-doubts fade out, and giddy up to work on your feeling of loneliness.
Related: Why Is Kindness Important and What Are Its Benefits?
2. Understand It is a Phase, not a Stop
Ever heard of the phrase This time too shall pass? Well, that's exactly what you have to feed your brain with right now. It indeed is an important thing to do when you feel alone; remind yourself this feeling is a phase, not a state.
3. Be Kind to Others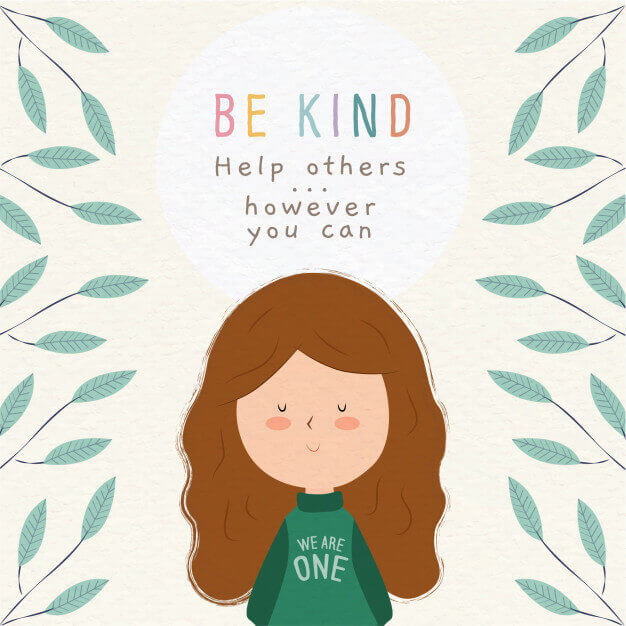 Perform anonymous acts of kindness and acknowledge the kindness in others. When we feel lonely we tend to feel meaningless and to combat this feeling the best you can do is perform an act of kindness. It can be as trivial as smiling at a stranger or as major as donating to the needy. This will help your head fill up the space of feeling meaningful in life again and your feeling of loneliness will fade off.
4. Get in Touch with Mother Nature
Do you know there is a concept of nature walk which is found to boost mental well-being and reduce the feeling of depression by nearly 70%?
All you have to do is go out, take a walk in nature, and heal. It is indeed one of the healthiest things to do when you feel alone. Make sure you soak yourself up in this nature walk by keeping your digital devices at home and by rejoicing in what mother earth has to offer.
5. Connect with Non-Humans
Non-humans? Yes, you read it right! You don't necessarily have to hook up on human sources to deal with your feelings of loneliness. There is a whole different list of what to do when you feel lonely that can serve the purpose.
Some of these non-human connections are- connect with the world through cameras, revisit old days with family albums, soak yourself in warm water baths, read good fiction, and more.
[ Take This Pets And Personality Test | What Does Your Pet Says About You ]
6. Do Something Creative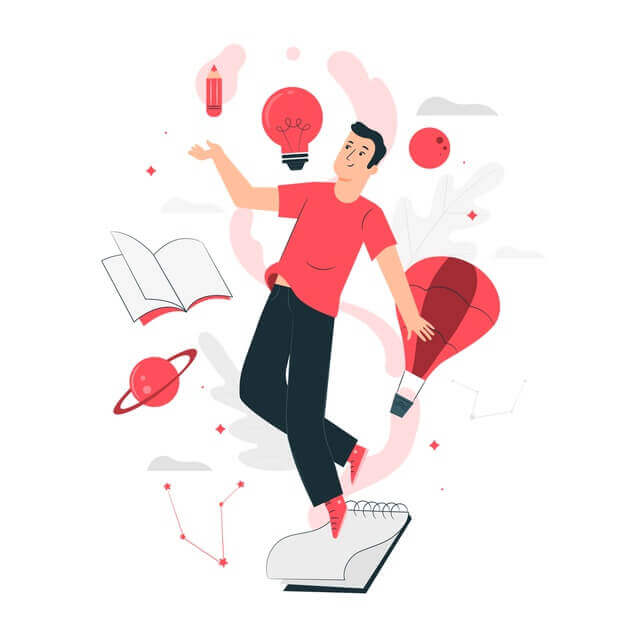 Feeling alone? Let those creative juices flow! Artistic pursuits are found to soothing effect, that's why creativity has to be in this list of things to do when you feel alone. Can you create something, anything new, maybe a poem? Or how about a lovely scarf? The pool of creative activities is quite deep, so set yourself free and dive in.
7. Ring Someone Up
Ok for this you have to pick up your phone, open your phonebook, close your eyes, scroll through it, and stop! Who's name does it show? Just call that person. Connecting with others is a great way to deal with your feelings of loneliness. You can alternatively pick a person on your own who you believe really loves you, and call them.
[ Related: 7 Ways To Communicate When Angry Like Emotionally Intelligent People ]
8. Join a Club or Group Activity
Take a paper and a pen, now start curating a list of anything that piques your interest, I repeat anything. Now let us check classes, clubs, or activity groups that meet your interest areas. With this sorted, all you have to do is enroll yourself in it and form deeper connections with like-minded people. Plus, a supportive environment will work as a cherry on the cake.
Here we have arranged a list of Support Groups You can Join:
9. Hit a Stranger and Light up a Real Conversation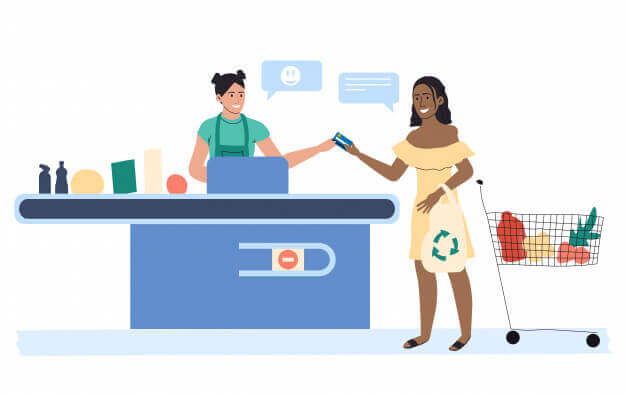 Connecting with others has an inverse relationship with feelings of loneliness. So how about connecting with a stranger? It is really an easy way in this list of things to do when you feel lonely.
Standing at the grocery store? Smile at random a person and spark a conversation. Ask the cashier how his day has been, let the old man bill before you while asking about his health. See, one location with so many occasions to shake off your feelings of loneliness! So, start connecting!
10. Introspect Yourself and Your Feelings of Loneliness
No, don't hide under that blanket and hide away from your feelings of loneliness. Rather loosen up your shoulders, take three deep breaths, and work on your feelings of loneliness. You can start by identifying the cause behind your feelings of loneliness.
It can vary widely from situation to person, just accept it. No matter how discomforting loneliness might feel, it will shrink if you draw attention to it and uncover your expectations.
11. Invite Randomness in Your Life
When we feel lonely we tend to think as if excitement and thrill have stopped visiting our life's door! Well, now that's not true. You can easily welcome excitement in your life by involving yourself in random acts.
From randomly planning a trip to organizing a party at your home, there are nth random ways to open the doors of excitement back in your life and explore the unexplored.
Related: Best Yoga Retreat For You To Visit | Handpicked For You
12. Volunteer to Help Others and Yourself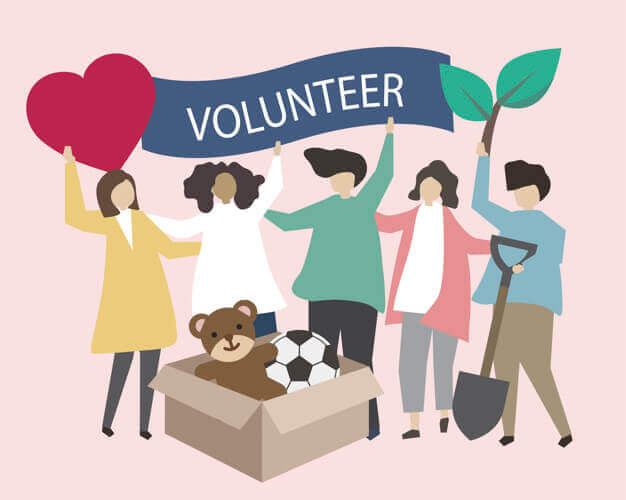 For a moment let us shift our mental focus from our needs and sad thoughts to the needs of others (Ruth Wolever). Building a social connection is definitely one of the best things to do when you feel lonely and topping it with acts of giving back to your community just makes it even better. Just by doing something selfless on its own is a great way to deal with loneliness.
Related: Benefits of Helping Others | It's Truly Good For You
13. Dance your Heart Out
They say dance like no one is watching! Time to put this phrase in practice. Plugin your favorite song and start grooving! It will help you step out from 'Oh I am drained zone' and put you in 'Ok I am my own powerhouse zone' (do share your favorite jam with us mate!).
P.S. Dancing will definitely help you deal with your feeling of loneliness but it will also offer other benefits that will amaze you.
14. Share a Good News with a Friend (Daily)
Well, we have mentioned above to connect with others to battle off your feelings of loneliness but this point in this list of things to do when you feel sad and alone is unique on its own.
Generally when we call a closed one or a friend we are subconsciously involved in complaining about our lives (and that's fine we need to share our sorrows too) but take a moment and share one piece of happy information with your pal. It will deepen your relationships and feed your brain with positive hormones.
[ Know Your Happiness Hormones | Learn Natural Ways to Boost Them ]
15. Watch Motivational Videos
Motivational videos are found to be a great source of inspiration and information perhaps they have made it to the list of things to do when you feel lonely.
Now the source of these motivational videos can be Ted Talks or famous speeches, the choice is yours! The ultimate goal here is to deal with feelings of loneliness in a healthy manner and munch on some inspiration.
16. Get Curious. Ask Questions. Find Answers
Do you know what is unlimited and never-ending in life? Knowledge! So, when you feel lonely, set your thoughts free to wander in different directions, get curious about things around you, ask yourself questions (why, what, how, when, where), and get engaged in finding answers. This will not keep your lonely feelings at bay but will also help you expand your knowledge bubble.
17. Enjoy #JOMO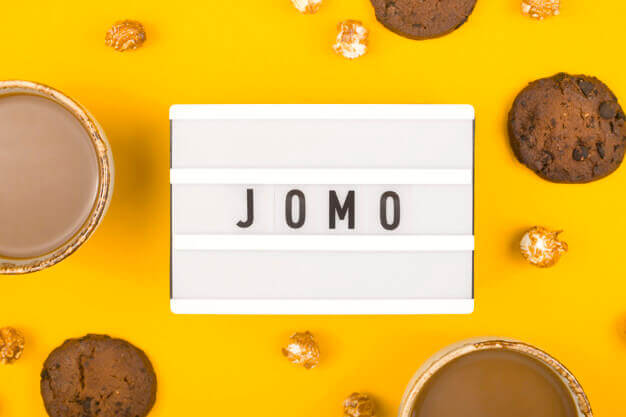 JOMO? What's that? Don't worry it is just a new slang that stands for Joy Of Missing Out (JOMO). The concept here is quite simple, social media helps us connect with the whole world (+1) but while scrolling through it we dive into an unhealthy thinking pattern of comparison (-1).
Also Read: Stop Stewing Over FOMO! Time to Cherish JOMO
Thus, instead of doing good with our feelings of loneliness, social media does the entire opposite. So, let us take a moment to put aside the world that social media has to show to us and find comfort from where we are right now. Trust me it is worth giving a shot to bid adieu to your feelings of loneliness.
18. Get a Pet (Only if You Can Raise Them Right)
Pets are found to be the best companion for when we feel lonely. Well, have seen it in Marshmallow's song Happier as well that when you have a pet by your side you really don't feel lonely altogether. But, get a pet whenever you feel ready to take care of them like a baby of yours.
Also Read: Understanding Pet Therapy: Can Animals Be Healers?
19. Sing like Rihana
Yet another crazy and happy way to re-energize yourself and kick out the feelings of loneliness from life is to Sing Your Heart Out! Not only will it make it impossible to feel lonely but it also releases happy hormones. What can be better than an activity that is fun, uplifts your mood, and inspires you? So time for a karaoke Friday night!
20. Push Yourself a Bit
Acting upon your feelings of loneliness is as important as accepting and decoding them. For this to happen you have to push yourself a bit from that comfort zone and start coping with your feelings (one at a time). You can start small like- ringing up a friend and then slowly move ahead to plan a meeting.
21. Seek Help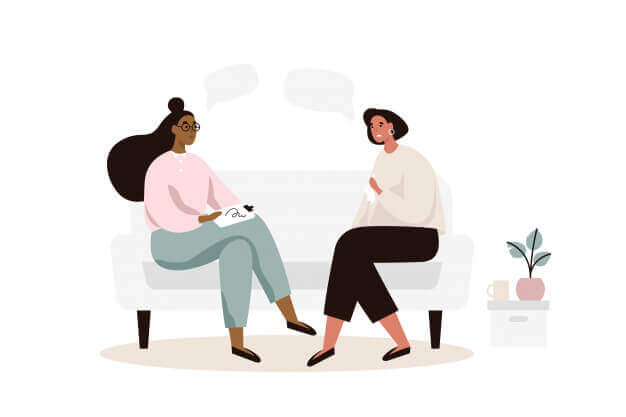 If this feeling of loneliness continues despite trying the things to do when you feel alone, that is mentioned above then we might have to consider this last and powerful resort- seeking help.
Related: Top Online Therapy and Counseling Programs
You may contact a mental health professional and share your feelings of loneliness with them. Don't put yourself in the shell of loneliness, connect back with life with the right guidance instead.
Connect Now with Licensed Therapist
Disclaimer: As BetterHelp Affiliate, We may receive compensation from BetterHelp or other sources if you purchase products or services through the links provided on this page.
BONUS TIP: A Self-Tried Thing to Do When You Feel Lonely
Well, I did save the last and my most preferred way to deal with loneliness. Any guesses what I am going to add to the list of things to do when you feel lonely? Hint: It is something we all have been doing since the early stages of our lives. 

Reading A Book!

Books work as a healthy and engaging activity to come out of your overwhelming emotions when feeling lonely and depressed. What makes it even better is the fact that this activity has no age limit attached to it. You, your child, your parents, and grandparents all can benefit from reading books. But wait! What kind of books should you be reading? That is an important question to get an answer for! Should be reading books that feed your feelings of gloominess or shall you stick with books that uplift your spirits? 

Stop pondering! We have got you sorted here! We are sharing our favorite picks with you, you can keep them handy as a healthy tool when you are feeling lonely and depressed. 

5 Books to Read When You are Feeling Lonely:

1. Solitude: A Return to the Self (By Anthony Storr)  

The author here beautifully shows the power of solitude in reinforcing our creativity by widening our view of self and the world around us. Your vision of feeling lonely is sure to change over time with this book! 

2. Unlonely Plant: How Healthy Congregations Can Change the World (By Jillian Richardson)

If you are looking for a relatable tale wherein isolation was turned into motivation to get going in life, this book is for you. From explaining the entire feeling alone zone to guiding you to step out from this book is sure to help. 

3. All Along You Were Blooming: Thoughts for Boundless Living (By Morgan Harper Nichols) 

If you want colors and powerful words to drift you away from loneliness, then why not try this book by the poet Morgan Harper Nichols? The book named All Along You Were Blooming (such a pleasant title, right?) is a compilation of colorful illustrations, poetry, and prose that will enlighten you to embrace the moment. 

4. Stop Being Lonely: Three Simple Steps to Developing Close Friendships and Deep Relationships (By Kira Asatryan)

Coming from the relationship coach Kira Asatryan this book will help you achieve the feeling of closeness because according to her loneliness is beyond physical isolation. Could I agree anymore? NO! It is deep sometimes you can even feel lonely in a room full of people. That is when you need your effective tools to turn strangers into life long strong relationships. 

5. Happier at Home (By Gretchen Rubin)

If you can't find your peace or comfort at your home sweet home, time to turn it into a happier and best place to spend time (trust me it is possible). If staying at home brings feelings of loneliness to your life then please don't miss this book. This self-discovery project-based book will help you turn your home into your happy place, which will definitely aid in beating the demons of aloofness under the roof. 
Writer's Tip: Have you ever noticed how our loneliness dives us into swiping through unhealthy content on social media which in turn feeds our subconscious? Then why not do the same with our books?
Even if you are not willingly ready to read any of the books on loneliness we just discussed, simply turn the pages. Your subconscious is sure to feed on the positive and healthy words. Good Luck!
If you are wondering how to turn loneliness into my best time, we will recommend you to watch our webinar on Boredom. Let us learn to turn our yawn times into our growth time! 
Now that you have a list of things, what to do when you feel alone it is time to try them. If your loved one is experiencing the same feelings now you know the right gift to give them: This list of things to do when you feel alone. Show them that you care.
Don't forget to tell us in the comment section which of these activities helped you the most.
More power to you…
You May Like These Also:
How to Control Negative Thoughts
Mental Health Benefits Of Positive Self Talk
Stick These 30 Positive Self Affirmations On Your Wall To Keep You Going