Self Help
Learning To Forgive: 7 Steps Of Forgiveness
Last Update on December 13, 2021 : Published on December 1, 2021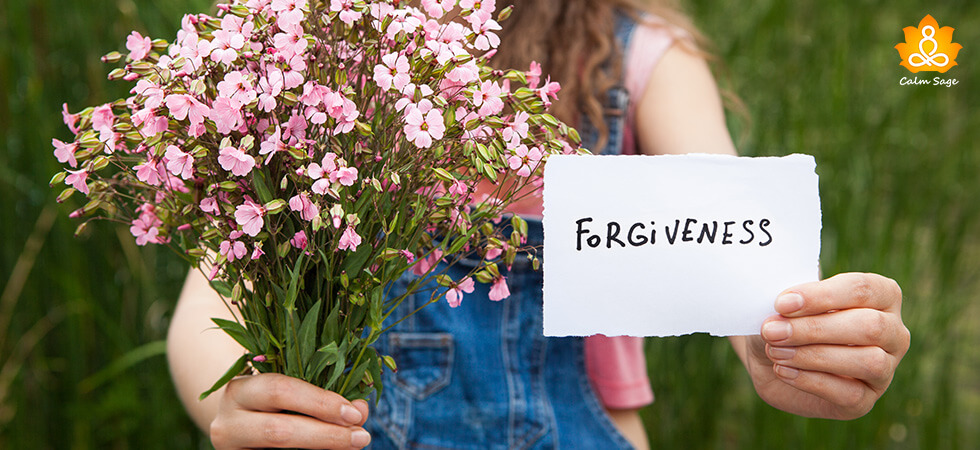 To forgive and forget is what we all have learned in school. But is it really easy to forgive someone so quickly? And how do you manage to forget about the pain and suffering that we have to bear?
I think to Forgive is to heal. Sometimes holding on to something is much more painful than letting go. We should choose to let go of those hurtful feelings that we hold tight in our hearts. It's better to forgive and move on.
Did you know there are various stages of forgiveness? I always thought being angry with someone is the only stage of forgiveness.
If you thought so too, this article is just for you. We will discuss the stages as well as the steps of forgiveness.
What Are The Stages Of Forgiveness?
Forgiveness is a complete process that can be characterized by various stages. After a lot of research, i found that forgive has 4 stages
Stage 1: Hurt
This is the first stage, you are obviously feeling hurt and have a lot of angst for someone who has wronged you. If you don't want this stage to overpower you, all you have to do is express your feelings and emotions openly.
Stage 2: Hate
It is natural for us to dislike or hate the one who has given us so much pain. But do we really need to store so much negativity in us? No! We don't. Now, again if you don't want hate to control you, shift your focus. It is wise to hate the sin and not the sinner.
Stage 3: Hook
In this stage, you are hooked to the power you think you have over the other person. You begin to feel that by not forgiving you are becoming even more powerful because you are drowning the other person in guilt. It is similar to sadistic pleasure.
Stage 4: Heal
This is the last stage of forgiveness. You have to keep moving on from one stage to another so that you can heal. You and your offender both need to heal and forgiveness is the medicine to your ailment.
These are the stages of forgiveness that most of us have to transition successfully from one to another until we enter the healing process. But first, how can we even do that? How are we supposed to reach the healing stage? Here's how you can do that…
Also read: Ho'oponopono Technique: The Hawaiian Practice of Forgiveness| Try NOW
7 Steps For Forgiveness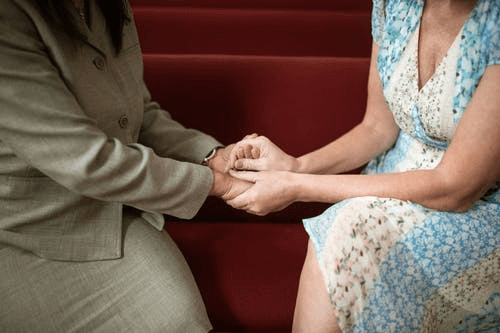 Step 1. Acknowledge your pain
Do not just discard the fact that you are hurt. Acknowledge the pain and hurt that you feel in your heart. Be aware of what is actually hurting you, the action or the person?  The first step to forgiveness is to first get in touch with your feelings.
Step 2. Think before you decide
Think before you make any decision. What actually caused you pain? Is it really worth so much effort? Before you decide not to forgive the other person, make sure you have considered all possible arguments.
Step 3. Acceptance of the past
You will have to, in fact you should be ready to accept what happened in the past. It's not in your hand to change your past then why hold grudges from the past. This is one of the most important steps to forgive someone who has caused you pain.
Step 4. Make your decision
Finally, after all the contemplation it's now time to decide whether you really want to forgive or not. Honestly, I think this stage of forgiveness actually decides whether you'll begin or end the process of forgiveness.
Also read: Importance of Self Forgiveness
Step 5. Make amends
After you have decided that you want to forgive your friend, it's time to repair your relationship. It completely depends on you to decide what the intensity of the relationship is going to be. Make amends now, leave the past and focus on a new beginning.
Step 6. Take back a lesson
It's time for you to understand what's more important to you. The angst or peace? Think about what forgiveness did to you. Forgiveness is nor for the other person. It's always for your own good.
Step 7. Finally, truly forgive
This is the last step of forgiveness, here you finally forgive and heal yourself. It doesn't have to be a loud announcement, it can just be a quiet, heartfelt process of forgiveness.
Also read: Self-forgiveness: High time to Heal from Shame and Guilt
These are the steps you can follow in order to forgive someone that might have intentionally or unintentionally hurt you. Give them a try so that you can also experience the peace forgiveness brings in our life.
I hope you enjoyed reading the article and now you are through with the stages of forgiveness and steps to begin the process of forgiveness. Do share this blog with someone you know is hurt and is struggling to forgive.
Thanks for reading!
Take care and stay safe.
Next Read: