Therapy
Massage Therapy: What Is It, Types Of Massage Therapy, Its Benefits, & More!
Last Update on September 21, 2022 : Published on October 23, 2021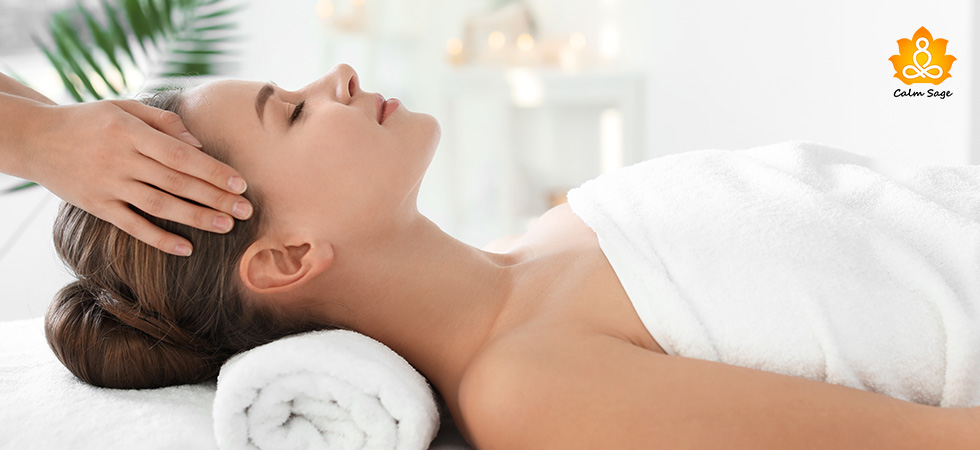 One of the oldest holistic healing techniques, massage therapy is the practice of kneading muscles and soft tissues to improve one's well-being and relieve muscle tension. This therapy involves applying gentle pressure to muscles and ligaments to help relieve pain.
Practiced by many ancient cultures such as Ancient Greek, Chinese, Indians, and others, massage therapy has many therapeutic properties not only for improving physical health but mental and emotional health too.
In this blog, we'll be exploring the types of massage therapy, which type of massage is right for you, the benefits of massage therapy, and how it is used to treat various disorders.
Types Of Massage Therapy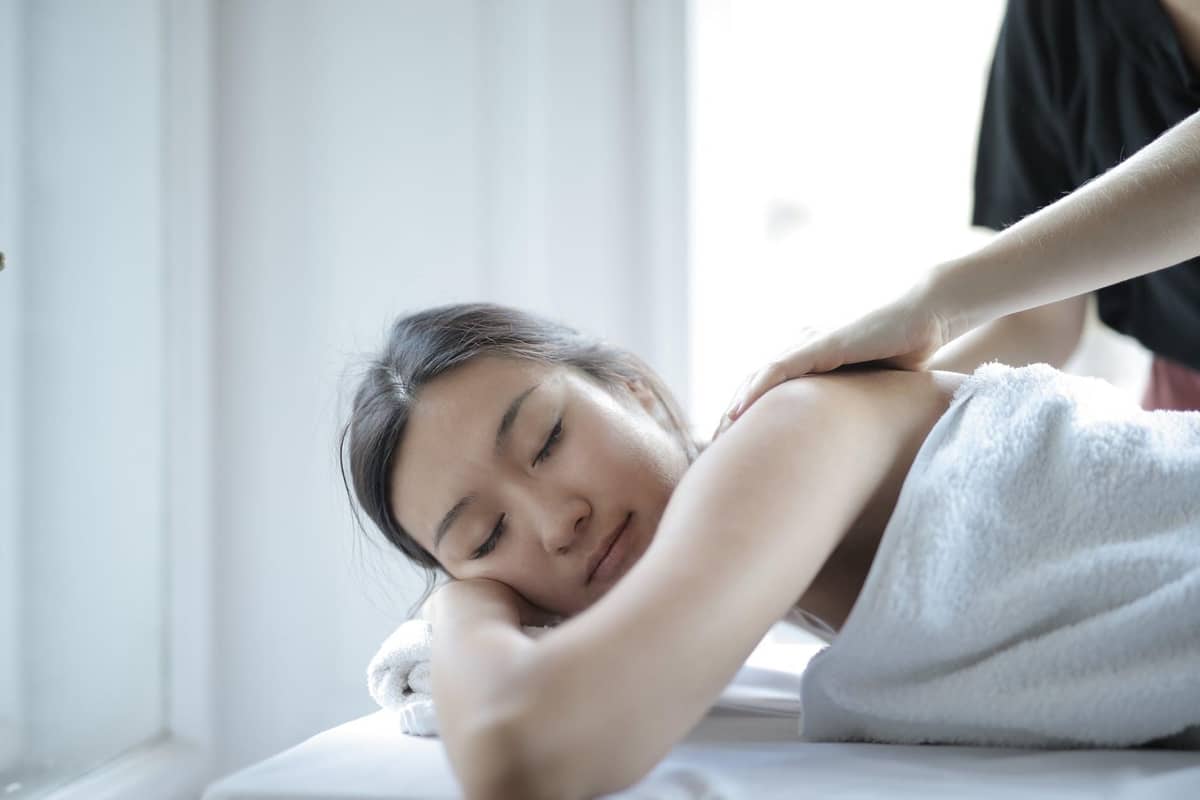 1. Swedish Massage
One of the popular types of full-body massage, the Swedish massage is best for you if you're new to this therapy, struggle with a lot of muscle aches, and are sensitive to physical touch. This type of massage combines kneading, long strokes, deep circular movements, tapping, and joint movements.
If you constantly struggle with physical pain, stress, or find it difficult to relax, then Swedish massage is for you. Typically, this massage lasts for 60-90 minutes.
2. Hot Stone Massage
This is a type of massage that is suited for people who struggle with muscle tension or are looking to destress. The hot stone massage is a lot similar to Swedish massage, however, in this type of massage, the therapist uses heated stones instead of hands to relieve muscle aches and pains.
The therapist may apply hot stones on different parts of your body by applying pressure like in a Swedish massage. Typically this type of massage lasts for 90 minutes.
3. Aromatherapy
Aromatherapy is one of the best options for people who are struggling with emotional concerns. This type of massage therapy can help in increasing your mood, reduce anxiety, relieve stress, decrease symptoms of depression, and reduce pain and aches.
Aromatherapy massage applies gentle pressure with essential oils – either of the therapist's preference or yours. This type of massage therapy focuses on the back, shoulder, and neck and may last for 60-90 minutes.
4. Sports Massage
If you're prone to sports injuries, then this type of massage is best for you. Sports massage can not only help relieve pain but can also help you increase flexibility. This type of massage can also help you reduce anxiety and muscle tension.
Deep pressure is applied during this massage therapy and can either be a full-body massage or the therapist can focus on the injuries that need more attention at first. Loose clothes are recommended for this type of massage and typically sports massage lasts for 60-90 minutes.
5. Reflexology
This is another type of massage that is best for you if you're looking to relax and restore your energy. It can also be beneficial for those who are not comfortable with much physical contact. Reflexology applies firm pressure on pressure points of your feet, hands, and ears.
This type of massage may last for 30-60 minutes and it is recommended that you wear loose and comfortable clothes for this massage.
6. Shiatsu
Shiatsu massage is the type of massage therapy that is best suited for people who struggle with chronic stress and pain. This Japanese-style massage helps promote emotional relaxation, relieve anxiety, reduce stress, among other benefits.
This type of massage works the whole body with rhythmic pressure. Shiatsu massage can even help reduce the symptoms of depression, relieve migraines, and reduce muscle tensions. This type of massage typically lasts for 60-90 minutes.
7. Prenatal Massage
Pregnant women are prone to body aches, stress, and muscle aches. Prenatal massage can help pregnant women reduce muscle and body aches, reduce the stress of pregnancy, and even sleep better. However, it is recommended that you consult thoroughly with your doctor before going with this type of massage.
The pressure applied during this massage is similar to Swedish massage and the pressure is focused on the lower back, hips, and legs. The massage typically lasts for 40-60 minutes.
8. Chair Massage
Chair massage is the type of massage that is best suited for people who live a fast-paced life and can't give more than 30 minutes of massage. It's also good for people who are new to this therapy.
This type of massage therapy focuses on the neck, shoulder, and back, and can help relieve muscle knots, relieve stress, and increase relaxation. The pressure applied during this type of massage is usually medium.
Issues Massage Therapy Can Help With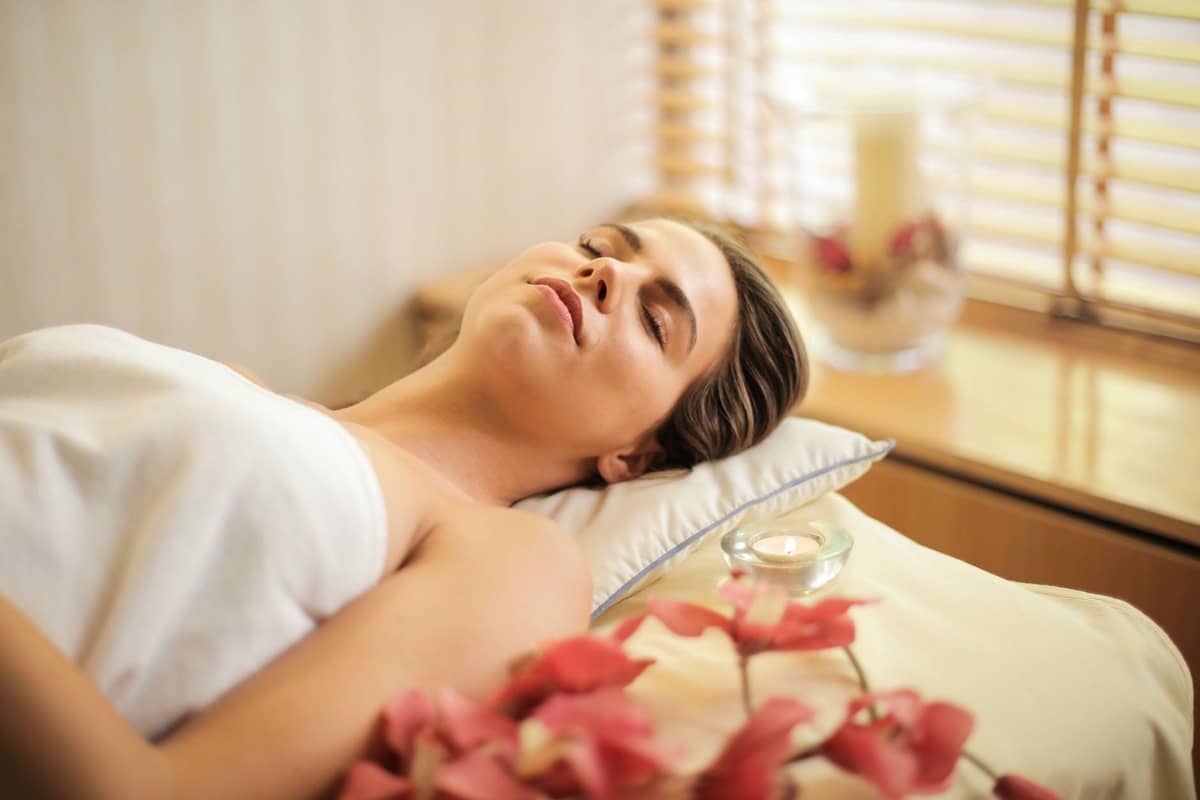 The research on massage therapy is limited but according to some studies, massage therapy can help treat issues such as:
Chronic pain
Delayed onset muscle soreness
Anxiety
Soft tissue injuries
Sleep problems like insomnia
High blood pressure
Massage therapy can also help ease the pain of chronic disease or terminal illness like cancer.
Online-Therapy
Best at providing Cognitive-behavioral therapy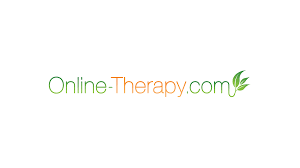 Excellent qualified, certified, and trained therapists
Unlimited communication with the therapist via video, audio, and chat
Offers a therapy toolbox with access to worksheets, journals, and more
Affordable weekly subscription plans to pick from
The Benefits Of Massage Therapy
One of the top benefits of massage therapy is bringing relaxation and calm. Massage therapy helps release endorphins that can help promote feelings of wellness. This type of therapy reduces stress hormones, cortisol, adrenaline, and norepinephrine.
Massage therapy benefits can include:
Reduce muscle aches
Improve blood flow
Reduce stress
Promote relaxation
Increase mobility and flexibility
Improve mental alertness
Reduce symptoms of anxiety
Reduce symptoms of depression
Promotes better sleep
Any Risks Associated?
Many people may benefit from massage therapy but some people may not benefit as much, especially if you're struggling with:
Bleeding disorder
Burns
Infections
Broken bones
Osteoporosis
It's best to consult with your doctor about the risks associated with your condition.
How To Prepare For Massage Therapy?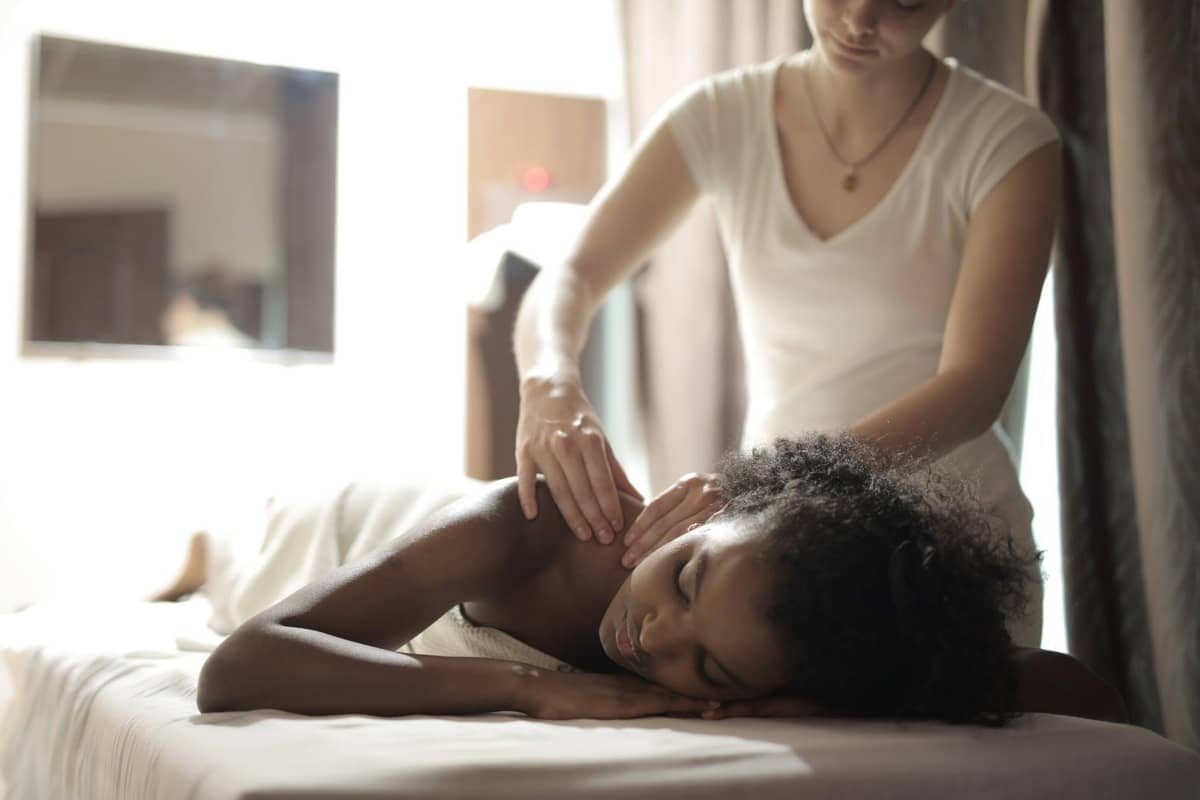 There is no need to prepare beforehand for massage therapy but you should consult your massage therapist regarding your symptoms, your medical history, etc. You should talk to your massage therapist about the techniques and the type of massage they will use.
You should also let your therapist know if you're allergic to any oils beforehand. Keep in mind that a typical session lasts for 60-90 minutes so be prepared.
If the pressure of your massage is uncomfortable, let your therapist know. If it becomes painful, don't be afraid to speak up.
Writer's Thoughts
Massage therapy is one of the most relaxing ways to feel physically, mentally, and emotionally well. There are different types of massage therapy that you should consider before choosing one.
You can consult with a professional massage therapist to know which type of massage is best for you. Make sure you communicate your needs and preferences with your therapist beforehand and make sure you speak up if the massage gets uncomfortable.
I hope this article helped you understand massage therapy, types of massage therapy, and its various benefits. For more, you can write to us at info@calmsage.com.
Let us know your thoughts and opinions about massage therapy in the comments below!
Take Care!