Anxiety
What Is Eco-Anxiety? | Ways To Manage Ecological Anxiety
Last Update on October 14, 2022 : Published on October 16, 2022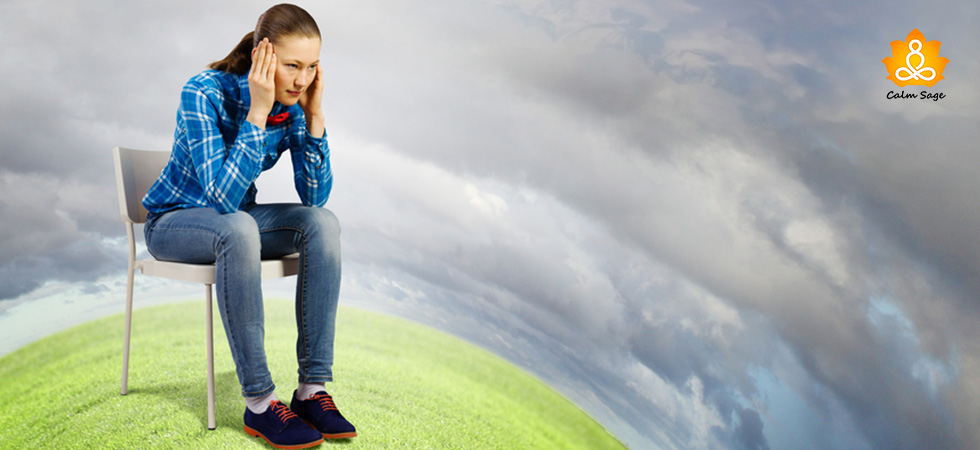 "The environment is getting polluted day by day. Global warming is making this blue planet warmer. Our ecosystem has been destroyed beyond repair. Are you willing to do something about it or exhaust all your ecological resources? "
If you are having such thoughts, you're conscious of the part we all are playing in disturbing our ecological system and balance. Eco-anxiety hits when these thoughts become toxic. You start dwelling on negative and catastrophic thoughts about the world turning into a ball of fire that is full of poisonous gasses.
In the past years, we have all acknowledged the fact that we need to work on saving the world. Some of us have even started doing our bit. But there are some who are so stressed and worried about our ecosystem that their anxious thoughts have begun to affect their health.
Today, we are going to talk about eco-anxiety and how one can manage ecological anxiety…
What to Know About Eco-Anxiety?
Eco-anxiety can be described as the constant worry, stress, and anticipation of an ecological disaster. An individual who is preoccupied with anxious thoughts about extreme change in climate, ecological imbalance, and the impact of our actions on the environment can suffer from ecological anxiety.
American Psychological Association (APA) defines exo-anxiety as a constant worry, concern, and stress about depleting climatic conditions and their effects on the living. In fact, according to a February 2020 survey conducted by APA, almost ⅔ of the American population claims to experience eco-anxiety. Moreover, 50% of that population was found to be below 35 years of age.
Eco-anxiety is more related to some ecological disaster that has the possibility of happening to you. For example, people living in mountainous regions will be more anxious about landslides. This anxiety can stem from the overpopulation of the hilly regions, increasing soil erosion, etc.
Also read: Autumn Anxiety Is Real – Why It Happens And How To Deal With It
Symptoms Of Eco-Anxiety
A 2018 study states that 51% of the US population feels helpless when it comes to their thoughts about extreme climate change. Mental health experts believe that more and more people have started experiencing eco-anxiety because of the visible imbalance in nature.
However, many people aren't aware of their eco-anxiety because the symptoms of the same are not talked about that much.
Let's look at the most common symptoms of eco-anxiety so that you know it when you see it!
State of shock (about the condition of our ecosystem)
Sadness, anxiety, and depression about climate change
Feelings of grief and helplessness
Solastalgia
Interpersonal difficulties
Increased irritability caused by hopelessness
Constant worry about the deteriorating environment
Verbal or physical aggression
Suicidal thoughts
Increased substance use or abuse
Feel like there is no safe place anymore
Feelings of losing control and personal choice
Causes Of Eco-Anxiety
Have experienced an ecological disaster
Constantly collecting information about ecological threats
Worry and concern about your ecological footprint
Residing in an area that has been chronically affected by climate change
Effective Ways To Manage Eco-Anxiety
If you are someone who is vulnerable at this point and fears developing ecological anxiety, start doing something about your anxious thoughts. Here are some effective ways you can reduce the intensity of your eco-anxiety.
Try these ways to manage eco-anxiety, doesn't matter if you've developed eco-anxiety or not. The best way to deal with eco-anxiety is to know how to manage it.
Here's what you need to do;
1. Limit your screen time: the more you read or watch climate news and articles, the more it is going to get to your head. Try not to dig ecological threats constantly.
2. Choose your battle: there are 100s of ecological threats waiting for you to dwell on them. If it's difficult for you to not follow ecological information, pick out some key topics and only read about them.
3. Do your bit: mental health experts have found that contributing to saving the environment can make you feel a little less anxious. So make sure you do your bit to save our planet.
4. Make realistic lifestyle changes: climate change is happening mostly because of the way the human race has decided to lead their lives. To reduce eco-anxiety you can make some lifestyle changes so that the feeling of guilt fades away.
5. Practice patience: nothing can change overnight. If you have decided to give back to nature, allow it some time. Things take time to heal, be patient.
6. Use nature to reduce your stress: this is a tricky one though. You can spend time in nature to reduce stress and anxiety but do it responsibly. You can try walking in the forest early in the morning or even try eco-therapy.
7. Get support: know that you're not the only one dealing with eco-anxiety. So try to connect with other people who are struggling with similar anxious thoughts. Get to know what has helped them in managing their eco-anxiety.
8. Seek professional help: if nothing works for you and your ecological anxiety becomes more intense, visit a mental health expert. With professional guidance, you can learn better ways to deal with your eco-anxiety.
That's All Folks!
I hope you found this blog about ecological anxiety helpful, informative, and thought-provoking. I urge all of you to keep doing your bit for nature.
If not, perhaps don't exploit it any further. If you have eco-anxiety, try these tips because I'm sure they are going to help you cope with eco-anxiety issues.
Thanks for reading.
Take care and stay safe.
Next Read: