Mental Disorders
What Is Night Eating Syndrome? How To Overcome NES?
Last Update on May 19, 2022 : Published on March 21, 2022
Tell me honestly, how many of you are guilty of indulging in midnight munching? Of all the people I know 80% of them enjoy having a midnight snack. Did you know this snack craving in the night could be Night Eating Syndrome?
Well, Night Eating Syndrome is a very common yet undiagnosed mental health condition. It goes undiagnosed not because professionals can't catch it but because most people don't even know that this uncontrollable urge to have a snack at night is a mental health issue.
Let's Look at what Night Eating Syndrome really is and how you can overcome this urge of binging in the night…
What Is Night Eating Syndrome?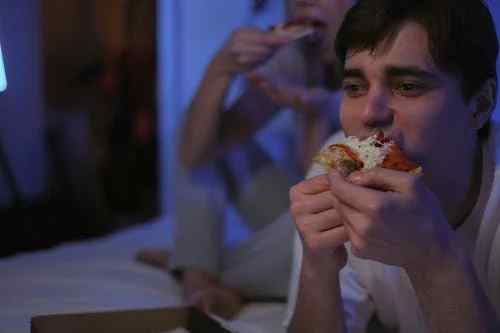 Night Eating Syndrome (NES) is a condition where you have this strong urge to eat something at midnight. Your thoughts basically trick you into believing that it is necessary to eat at that odd hour of the day to have a good night sleep.
Night Eating Syndrome (NES) is a subtype of eating disorders. According to the Diagnostic and Statistical Manual of Mental Disorders (DSM-5) Night Eating Syndrome (NES) comes under Other Specified Feeding and Eating Disorders (OSFED).
Most people who suffer from Night Eating Syndrome (NES) believe that only when they eat something in the night will they be able to sleep properly. Whenever they wake up in the night they quickly have some snack so they can supposedly fall back asleep easily.
Another peculiar thing that people with Night Eating Syndrome (NES) do is that after they have fed themselves in the night they wake up with a lot of guilt in the morning. So to ease their guilt they refrain from eating during the day. Which eventually makes them feel hungry in the night and in no time they find themselves stuck in a loop.
Signs And Symptoms Of Night Eating Disorder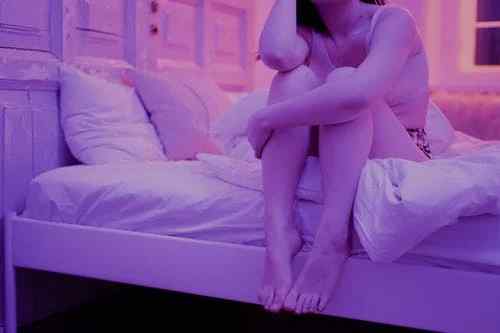 Night Eating Syndrome (NES) is, in most cases, found to exist alongside somesleep related issue. If you are someone who prefers a heavy meal at night and wakes up to snack at midnight at least twice or thrice in a week, there are high chances that you may have developed Night Eating Syndrome (NES).
Here's a list of signs and symptoms of Night Eating Syndrome (NES);
Lack of appetite during early hours of the day (Feel full in the morning)
Strong uncontrollable urge to eat after dinner and before sleep
trouble sleeping or lack of sleep 3-4 night in a week
Strong belief that to sleep well you need to eat no matter how late in the night it is
Depressive symptoms, elevating specially in the evening
A key difference between binge eating disorder and night eating disorder is the amount of food intake that happens. In binge eating disorder you tend to eat a lot at once on the contrary in night eating disorder you eat small portions of a meal throughout the night.
Night Eating Disorder DSM- 5 Diagnostic Criteria
Repeated episodes of eating at night
Excessive consumption of food after dinner
Waking up multiple times in the night to eat
Significant distress and impairment because of eating in the night
Awareness about the dangers of night eating
Night eating is continuous of at least 3 month, twice a week
How To Overcome Night Eating Syndrome (NES)?
Fortunately Night Eating Syndrome (NES) is treatable and the mental health fraternity has various options for you to choose from to treat Night Eating Syndrome (NES).
Let's look at each of them one by one;
Cognitive behavioral therapy:CBT is being widely used to rearrange the neural pathways to shift your thought process from destructive to productive. Night Eating Syndrome (NES) is treated via CBT in a similar fashion.
Medications: Some antidepressants and selective serotonin reuptake inhibitors (SSRIs) can help in reducing symptoms that promote Night Eating Syndrome (NES).
Light exposure therapy: LET is used to increase the serotonin and melatonin levels in the body which help in reducing destructive eating behaviors.
Psychoeducation: conditions like Night Eating Syndrome (NES) are often managed using psychoeducation. You are educated about your condition and some self help tips for management of your condition are taught to you.
Psychoeducation can help overcome Night Eating Syndrome (NES) by sharing some tips specifically for NES like;
follow a proper sleep routine (be consistent)
Reset your eating pattern by having breakfast every morning
Plan your meals according
Self monitoring
Meal planning
Choose healthy options for snacking
De-stress yourself using relaxation techniques
Eat regularly throughout the day (don't skip meals)
Include protein in your diet (protein curbs hunger)
Keep yourself distracted
Seek emotional support and professional help
That'll be all about Night Eating Syndrome (NES)!
I hope you found this blog about Night Eating Syndrome (NES) and its signs and symptoms. If you are suffering from Night Eating Syndrome (NES) take note of all the treatment options available for Night Eating Syndrome (NES) and ways to overcome NES. Do Share this blog with your friends and family so that more people can know about Night Eating Syndrome (NES).
Thanks for reading.
Take care and stay safe!