Mental Health
When You Feel Like Giving Up, It's Time To Rethink
Last Update on August 27, 2020 : Published on August 27, 2020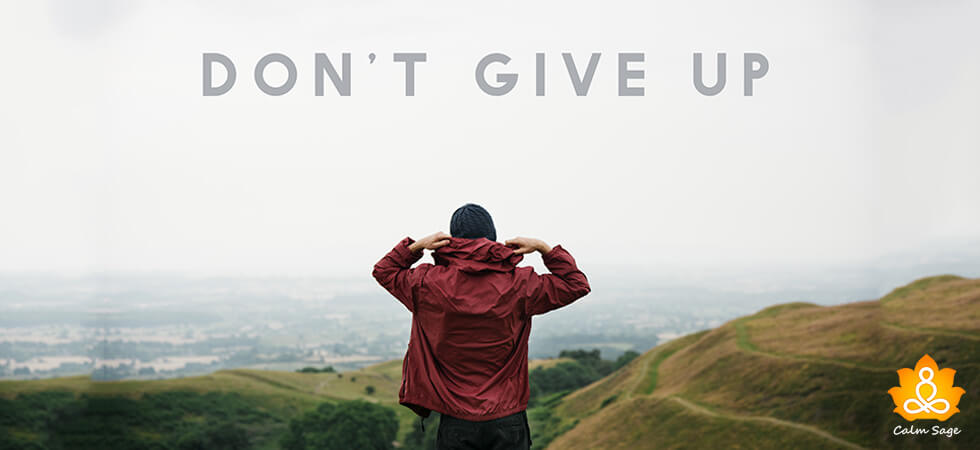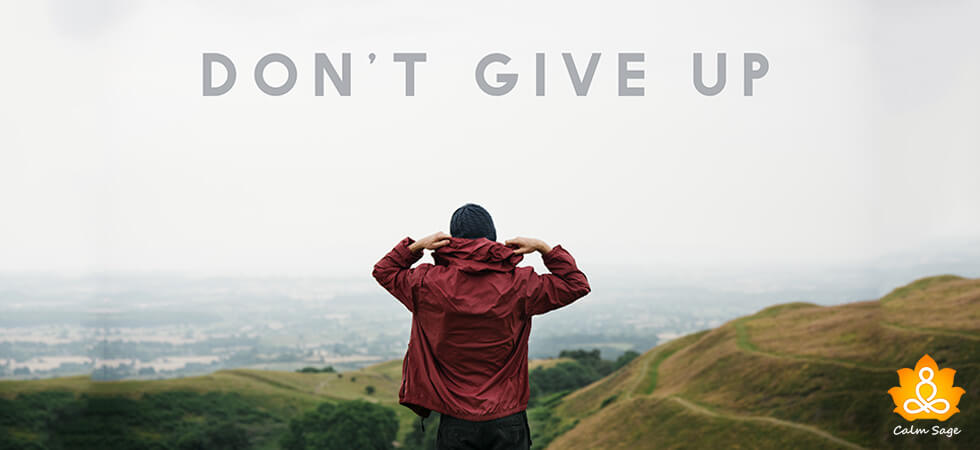 "Challenges are what make life interesting; overcoming them is what makes life meaningful."
Life can be tough at times but accept it, if it would have been a cakewalk, would you cherish the outcome so much? Whether you are giving up on a relationship or your career choices, the purpose seems dull at the moment. Heard the saying 'Without struggle, no progress and no result. Every breaking of habit produces a change in the machine."?
Many of us who are planning to give it up, it looks like the easiest option to escape the struggle, anxiety, fear and stress. But you must remember that your goals are much bigger and important than simple abandonment. So if you are thinking what to do when you feel like giving up or quitting it out, try this action plan one more time!
What To Do When You Feel Like Giving Up?
1. Think 'Why' Did You Start
We set one specific goal in our mind and start moving on its guided path but we slowly begin to change our habits, schedule and processes, forgetting the reason why we ever started. Experts say that you must write your goal in bold letters (or say follow visualization technique everyday) and place it somewhere where you can revisit it every few days. This method not only gives you clarity of your actions but you also begin to question all the wrong methods, making you realize where you have to go!
2. Don't Pay Attention To Negativities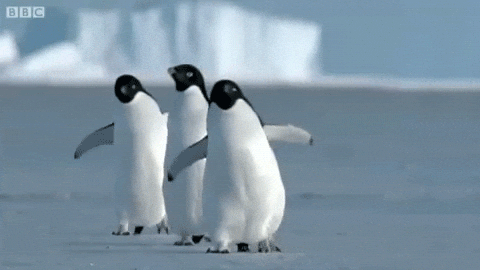 While you explore your life in order to achieve a big shot, you will notice many negativities that worry you with every step but you know what, the real art emerges here. When you change your life's perspective thinking about what you have rather than what is not, you create a difference in this world. As you appreciate the bigger picture, you don't feel like giving up so easily. Instead, you would be grateful for a life worth trying and living a dream!
 3. Step Out Of Your Comfort Zone
You are working hard for your goals and dreams and we completely agree! And now you feel like giving up, alright. But have you tried looking at things from a different angle? Thought of stepping out of your comfort zone? Have you tried consulting a therapist who can help you understand a new way of thinking? If you have missed any of the above recommendations thinking that only roses are present on the way then you still need to give another shot. Say 'I am ready' and plan things in a new way.
4. Get Around With Positive People
Those who encourage you to achieve your goals and guide you on your path to success must surround you. You have an idea that positivity is always contagious and if positive people believe in you, they spread the power of belief within ourselves and allow you to embrace whatever situation you are into at the moment. Even if you feel down or giving up, such people will help you pull out of the trap and set back on the trail.
5. Think About 'Outcome' Rather Than 'Process'
Have you seen international players cheering in the field after winning a match or Miss Universe winning the crown? Do you think that they never had thought of giving up? Most of them in fact, thought about it but decided to never give up. And the smile they wear in the result session is simply mesmerizing. Right? This is because they were always waiting for the right outcome and any hurdles or barriers that came their way were tackled courageously to strike the right point. 
Bonus
We are not denying that you haven't tried enough but we wish to motivate you to re-evaluate your goals once again so that a deep understanding of what you are doing and why you are doing it clears out. Remember, your purpose is to enjoy the process and strive for your success before even thinking about giving up your dreams. Once again,
Keep fueling your dreams with new ideas and approaches.
Start with a new plan if your old plan has made you feel like giving up
Acknowledge the challenges, embrace them and grow with their passage.
Be proud of your smallest of achievements
Never stop exploring and strengthening your key points.
You might have learned key things to do when you feel like giving up but whenever you need us on any step, feel free to drop a message below in the comments section. If you wish to connect with us for more information, contact us at info@calmsage.com and follow us on Facebook for exciting posts every day.