ADHD
ADHD And Motivation Problems: Is It Hard To Get Motivated With ADHD?
Last Update on April 20, 2023 : Published on April 20, 2023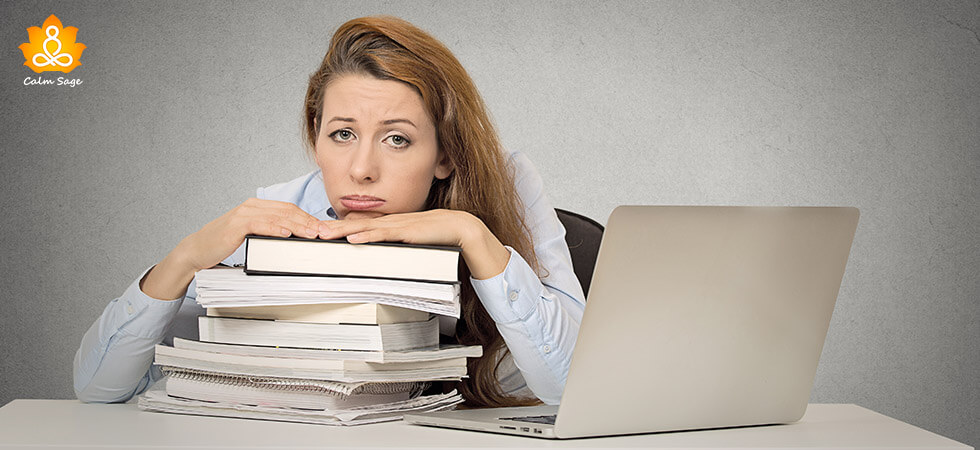 Motivation drives us to do something; it is the driving force behind our actions. But ever thought about what drives the lack of motivation? Well, lack of motivation, apathy, or laziness can be related to various mental health issues like anxiety, depression, attention-deficit/hyperactivity disorder (ADHD), and more. Research shows that most cases of lack of motivation and laziness are seen in ADHD.
ADHD is a neurodevelopmental condition that shows symptoms of impulsivity, hyperactivity, and inattention. An individual with ADHD might find it hurtful or unfair when someone labels them as unmotivated or lazy. To fix this and avoid common misperceptions about ADHD, it is really important to learn about this immobility that impairs executive function.
In this blog, let us explore how ADHD affects motivation and hacks to improve motivation when you have ADHD. So, let's get started.
Please Note: We have provided this material as information. It is not intended as a substitute for medical expertise or advice. We strongly encourage you to discuss any decisions about treatment with a certified mental health provider.
What does ADHD look like?
If you're new to the term "ADHD", let me provide you with a brief about ADHD so that you can have a proper understanding and differentiate if you or your loved one is really struggling with ADHD or other mental health issues…
Attention deficit hyperactivity disorder (ADHD) is a neurodevelopmental mental health condition that revolves around various behaviors and symptoms that look like laziness or lack of motivation.
Different criteria are used to diagnose ADHD in adults and kids. Some of the common symptoms related to ADHD are:
Trouble concentrating or focusing on tasks
Excessively focusing on an activity that loses track of time
Easily distracted or struggling to pay attention
Constantly moving from one task to another without finishing them
Regularly forgetting things, tasks, or items
Laziness
Most of the symptoms are related to unwillingness, engagement problems, and laziness because most psychologists associate ADHD with motivation problems. Let us see how ADHD drives a lack of motivation.
ADHD and Associated Motivation Problems
1. Executive Function
A deficit of executive function can affect someone's ability to organize, sustain the effort, or get ready to start on a task. Executive function is also related to a sense of paralysis of a specific project or task. In such cases, a person eagerly wants to get started but is unable to make progress further due to executive function deficits.
The alterations or differences in executive function negatively affect an individual with ADHD. Along with this, individuals can also be seen as frustrated and confused. In such situations, it becomes harder to perform when with stimulation and interest because these symptoms keep on becoming repetitive and tedious.
2. Brain Chemistry
I read a study that suggested certain neurotransmitters (like dopamine) may also play a role in motivating people with ADHD. Lower levels of dopamine can negatively impact the centers of the brain which can cause a lack of enthusiasm and an inability to start or complete tasks.
Research also showed that altered patterns of neurotransmitters pathway can be a reason for the development of ADHD and lack of motivation when you live with ADHD.  Additionally, I found one more study that shows differences in the brain structure of people with ADHD and people struggling with a lack of motivation.
3. ADHD Paralysis
Some people living with ADHD are really good at making a quick decision right at the moment while some people still struggle working on a specific task for a longer time, especially tasks that involve gathering a lot of information. Such people often feel like they have loaded too much information which makes them even more frustrated.
In such situations, it becomes more difficult to figure out how and where to begin or end. This phenomenon is known as brain paralysis which is carried out by procrastination, overwhelmedness, avoidance, and low productivity. To read more about ADHD paralysis, refer to:
4. Boredom and Motivation
Even if someone begins working on a task, they start developing difficulty staying alert and continuing to put effort into a task. Though they may know the deadline or importance of completing a task, as unbreakable as they might try, they are unable to do that. Boredom can be commonly seen in kids and adults living with ADHD.
Continuing to focus on a monotonous task may seem impossible as their focus keeps on wandering away to interesting thoughts or activities. This can result in frustration and a lack of motivation to complete regular tasks every day. It feels difficult to be hopeful or get excited about something which is regular and boring.
Other Mental Health Issues Related to a Lack of Motivation
While people commonly relate a lack of motivation with ADHD, it's important to notice that it's not always important that you have ADHD if you struggle with a lack of motivation. You might be feeling lazy these days!
There are so many mental health stigmas related to labeling someone as "lazy." It's important to note that it is a neurodevelopmental disorder that is not only caused by lazy behavior but brain abnormalities, genetics, and exposure to risky environments. The symptom of ADHD revolves around laziness but it is not characterized by laziness.
In order to be diagnosed with ADHD, you must have symptoms for at least 6 months. If you think you might be struggling with ADHD, you must consult with a mental health professional to get the right diagnosis and treatment.
Symptoms of ADHD are diverse and they can also be related to the presence of other mental health issues like:
1. Anxiety
Common symptoms of anxiety are restlessness and inability to concentrate. Therefore, it might also be possible that you're struggling with anxiety while trying to stay on task or get things done on time. It is hard to stay motivated when you have anxiety.
2. Depression
Symptoms of depression are associated with loss of motivation, difficulty remembering facts, problem-concentrating, avoidance, and loss of interest. This is why it is really important to seek the advice of a mental health professional to get the right diagnosis and treatment.
3. Boredom
There is a 50% chance that you might feel stuck in a rut, following a monotonous routine, and need to find new habits to stay motivated and complete your tasks on time throughout the day.
Simple Hacks to Improve Motivation When You Have ADHD
First of all, if you think you or your loved one might be struggling with ADHD or shows symptoms of ADHD, you must connect with a registered and experienced mental health professional to seek treatment. The key is to regularly and openly communicate about the symptoms so that the professional can help you the right way.
PS: Before directly jumping on the hacks, it is really important to get a proper diagnosis and treatment for effective results.
If you're diagnosed with ADHD and feeling low at motivation and productivity, you can try these below-mentioned hacks to improve motivation:
1. Create a daily planner
In order to stay motivated and organized, maintain a daily planner stating different and achievable tasks in a week. You can also take the help of time management apps or time management strategies.
2. Stick to a routine
The key is to follow a routine and stick to it by following a 21*90 rule to achieve healthy habits and stay motivated throughout.
3. Divide tasks into small achievable tasks
Whenever you start a major or long task, divide it into small and achievable tasks so that you can stay motivated and complete the tasks before the deadline.
4. Incorporate physical movements
The best way to stay motivated throughout the day is to incorporate physical movements regularly such as exercise, yoga, running, jogging, or meditation.
5. Allow yourself some time to be mindful and aware
To avoid an emotional rut, take some time, acknowledge your feelings, be mindful, and follow the positive vibes around you.
I hope this blog helps you understand ADHD and motivation problems. Comment down and share your views on the same. For more such content, connect with us on social media platforms.
Thanks for reading!