Self Help
Know Yourself Better:11 Benefits of Being Self-Aware!
Last Update on March 9, 2022 : Published on August 16, 2021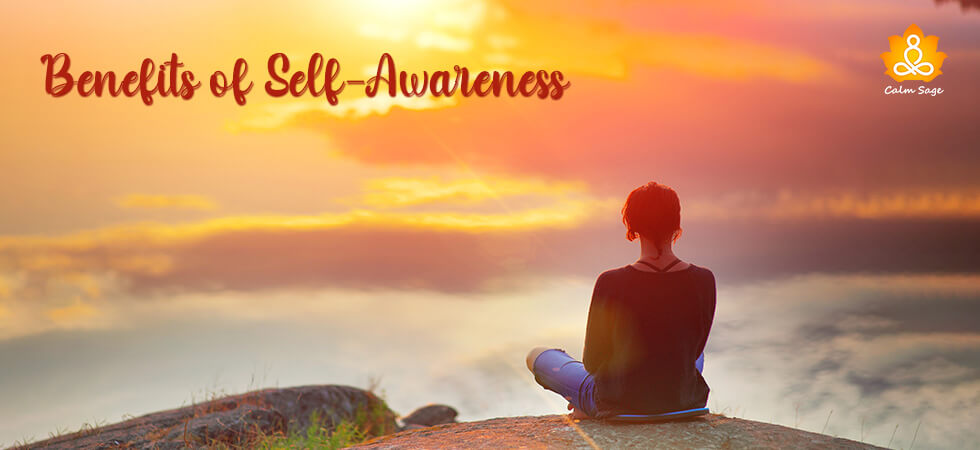 Have you ever been in a situation where you're just sitting and suddenly realize how well you dealt with that situation today? Sometimes we are just in a relaxed mood and a thought about our behavior, actions or reactions comes to our mind. And we end up analyzing and evaluating ourselves.
Well, that's self-awareness! Sometimes you're like, 'oh! I think I have a lot of patience' or 'I'm not that bad after all.' Such introspection about yourself will help you get in touch with your real self.
Self-awareness is basically analyzing and introspecting oneself in order to gain complete awareness of who you are, what you're best at and what are your shortcomings. Being aware of your surroundings and circumstances also builds your self-awareness.
Also read: What Is Self-Awareness?
Being self-aware is very, very beneficial!  Let's see how…
11 Benefits of Self-Awareness
1. Builds empathy
Self-awareness is one thing that can really help you in becoming more empathetic towards others. You can get a better understanding of the other person's point of view. It will also help in strengthening your relationships. When you are aware of things around you and about you, you'll be able to understand yourself and others better. And this builds empathy.
2. Builds Critical thinking
In the process of self-awareness, you tend to analyze, introspect and evaluate more often. This makes you view things more critically, rather than just functioning on your emotions. Therefore, self-awareness can help you develop critical thinking skills. Critical thinking can be applied to other arenas as well other than just on yourself.
3. Builds self-control
Through self-awareness, you get to identify and understand your emotions. You can understand how you're feeling and what's making you feel that way. You know what is good or bad for you. You can choose your own battles by how you decide to react to your emotions in particular situations. This helps you get a hold over yourself which can result in strong self-control.
4. Builds self-esteem
Self-awareness helps you get a sense of yourself. You know what your strengths and shortcomings are. This boosts your confidence and confidence is very, very good for your self-esteem. You don't fear failure. You are well aware of your limitations. You become more comfortable in your own skin. Trust me! All these things together will definitely build your self-esteem.
5. Broadens perspective
By being self-aware you analyze situations and problems so that you can get a better understanding of them. This will help you consider many things that might have led to that particular situation. Having empathy and critical thinking skills come in very handy at this point. You broaden the spectrum of your perception when you pay attention in all directions.
6. Improves listening skills
Good listening skills can be considered as a characteristic as well as a benefit of self-awareness. When you practice self-awareness you tend to give attention to everything and everyone. To understand the other person's point of view, good listening skills come in very handy.
7. Improves decision making
Being self-aware helps you get a deeper understanding of yourself. You can differentiate between what's good for and what's bad. This awareness helps you analyze situations in a systematic way. You weigh the merits and demerits easily. And this helps in improving your decision making skills.
8. Builds leadership qualities
Self-awareness gives you empathy, confidence, critical thinking, and good decision making skills. What else do you need to become a leader? It's very clear that if you are self-aware you'll be quite sorted in the head. A leader should know how to lead and self-awareness gives you that knowledge.
9. Boosts creativity
Having a creative outlook can benefit you in more than just one domain. If you are self-aware you'll be able to quickly come up with creative solutions to a problem. Being self-aware makes you observant enough to think out of the box.
10. Power to change
Now this is a very, very powerful benefit of self-awareness. Self-awareness helps you analyze and identify your flaws which can be worked on in order to progress. The ability to identify and understand the problem gives you the power to change it. Many people fail to recognize the problem only. Self-awareness has an added advantage.
Also read: Bring A Change In Your Life With Power of Positive Thinking
11. Builds acceptance
Self-awareness helps you in accepting reality as it is. It helps you understand the true sense of things and also allows you to accept yourself and others the way they are. Acceptance is very important in life. If you forcefully try to change something that's not in your control, you're only going to end up destroying yourself.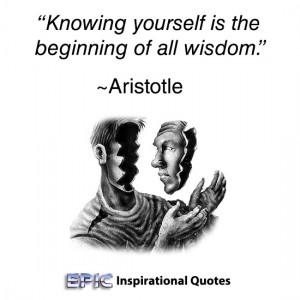 Examples of Self-Awareness
Example1: Imagine you are stuck in traffic. You can have two reactions
1. You honk continuously, get angry and irritated at the situation. Become restless because you're getting late. Probably display road rage.
2. You can try to find out the reason behind the jam. If the situation is not in your control you can sit back and relax. Instead of focusing on the negative (stuck in traffic), you can divert yourself towards something positive. Like making a to-do list for the day.
The first reaction displays no self-awareness whereas the second reaction is a perfect example of a self-aware individual. Here you are using self-control. You know you can't control the situation but you can choose how you react to it.
Example 2: You have a habit of interrupting everyone. You can have two reactions:
1. You keep interrupting because you want to be heard or you're not interested in what others have to say. You may think you are superior to them and it's okay to interrupt.
2. You acknowledge that interrupting is not a good habit. You make efforts to not interrupt when others are talking. Let them finish and only then make your point. If you interrupt by mistake, apologize.
The second reaction indicates self-awareness. You are aware of your problem and are ready to change for the better.
Example 3: Your building has caught fire. What do you do?
1. You panic, start yelling for help or start to just blindly run in any direction. This will increase your heartbeat, the smoke will cause difficulty in breathing and your haphazard thinking will worsen the situation.
2. You will try to stay calm. Analyze the situation. Look for an escape plan, like if you're on the higher floors then you run to the terrace, if you are on the lower floors rush to the street and let the rescue team do the rest.
The second reaction is a perfectly self-aware reaction. There is good decision making because there is proper awareness.
Example 4: your boss has asked you to finalize a deal with a foreign client who speaks a foreign language.
1. You can't learn a new language so soon. You struggle to get a translator because they charge a lot. You struggle in explaining things to your client using sign language and end up losing the deal.
2. You look for doable solutions. Ask your friends if they know the language. Go on the internet and look for language translation applications. Use those apps to communicate with the client.
In the second option, your aim is achieved. You didn't have to put in the effort of learning the language and neither did you have to pay anyone. Creative thinking can help you get through such difficult situations.
End Note
Self-awareness can help you reach your maximum potential. You can be more sorted in life. Self-awareness makes you empathetic which can make you a good listener. A good listener can maintain their relationships well.
Self-awareness can benefit in more ways than just one. Being aware of what's happening inside you and around you can facilitate growth in you. Life can be tough sometimes and self-awareness makes you tougher.
I hope this article helped you become aware of your 'self-awareness' and how it's been benefiting you.
Do tell us what else you would want to know about in the comment section below.
Take care! Stay safe!