Relationship
15 Best Couples Therapy Podcasts to Foster a Stronger Relationship
Last Update on March 27, 2023 : Published on March 27, 2023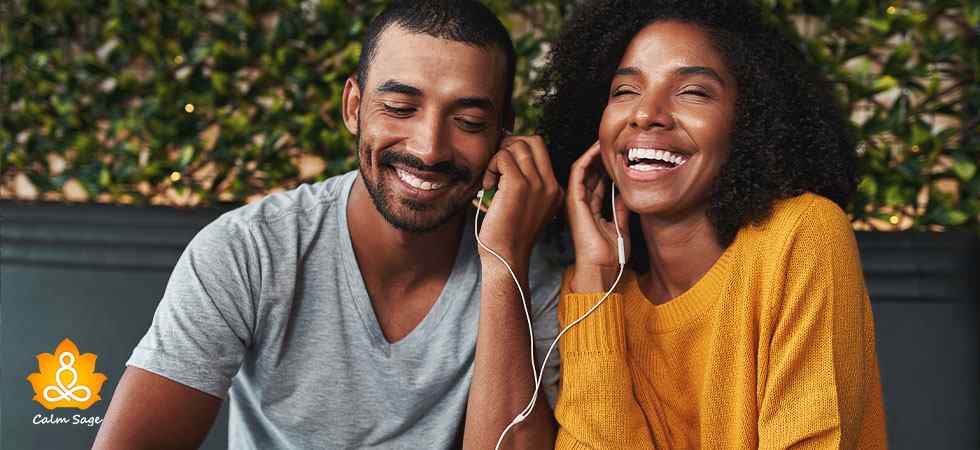 Any happy and healthy relationship needs these three ingredients – trust, respect, and communication – if it wants to survive all the hardships. I've seen many young couples choosing to seek therapy or counseling over fighting endlessly through arguments. And let me be honest, choosing to seek couples counseling is probably the best decision a couple can make.
But I get it! Couples therapy or marriage counseling isn't everyone's cup of tea. And because of this, it's amazing to know how many couples are choosing to listen to free therapy advice through couples therapy podcasts.
One of the major benefits of listening to couples therapy podcasts or marriage counseling podcasts is that you and your partner get to learn coping techniques, better communication skills, and even techniques to help you build intimacy in the relationship. And be honest, you might have questions about love, sex, and kids that you need answering, right? What best way to get them answered than through podcasts?
I mean, you can listen to free therapy while commuting to and from work, doing household chores, and even when babysitting your kids in a park.
Below, I've listed some of the best couples therapy podcasts that you can listen to with or without your partner about all sorts of issues you have about your relationship.
Couples Therapy Podcasts to Listen to With Your Partner
1.Marriage Therapy Radio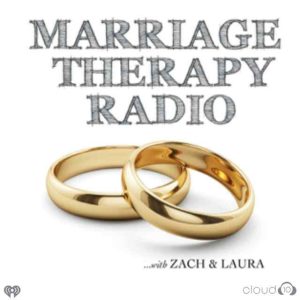 Every couple struggles with arguments, disagreements, and fights. It could be about anything – sex, love, dating, etc. – and sometimes all you need is to learn more about your relationship and how it fits into your world. Whatever your concerns are, marriage therapists Zach Brittle and Laura Heck are here to help you navigate through your relationship struggles. Listen to these therapists as they talk about conflicts, communication, finances, in-laws, and everything in between.
2.Couples Therapy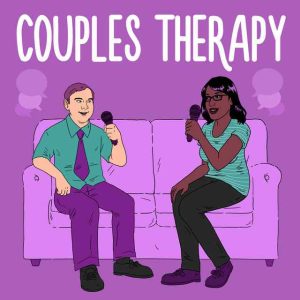 Real-life couple brings to you real-life relationship problems in Couples Therapy. Comedians Naomi Ekperigin and Andy Beckerman talk with their favorite personalities about their relationships – past, present, and future – to answer any related questions you may have about your own. Listen to these two as they communicate candidly about relationships.
3.Dear Young Married Couple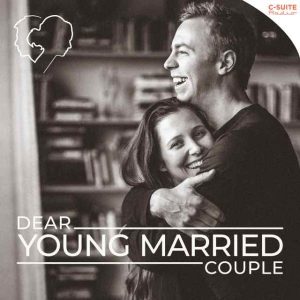 For every young couple, marriage counselors Adam King and Karissa King are here to talk with couples, pastors, and fellow therapists about relationships – specifically marriage – and how to navigate the relationship as a busy, working couple.
Listen to them as they explain the importance of communication and trust in relationships along with sex, finances, parenting, and more.
4.Growing In Marriage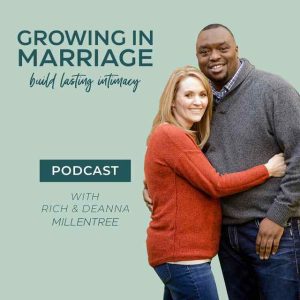 Brought to you by Rich and DeAnna Millentree, Growing In Marriage, talks about personal growth that you and your partner will embark on together. This couples therapy podcast encourages personal and couples growth through heartfelt and Christian-centered conversations.
5.What Healthy Couples Know That You Don't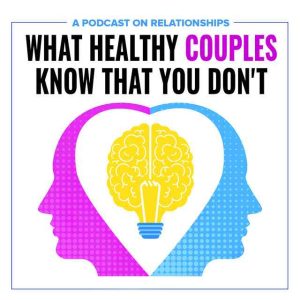 The one truth you need to understand is that relationships do matter and if you want to understand what makes relationships matter, come to What Healthy Couples Know That You Don't. On this podcast, you'll learn how you can keep respect in relationships alive, how to build (and keep) trust, how to communicate effectively, and how you can recover from relationship codependency, infidelity, and more.
6.LoveBonds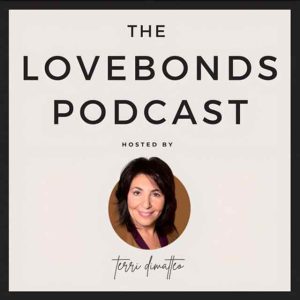 Rated one of the best couples therapy podcasts, LoveBonds, brought to you by couples' counselor Terri DiMatteo is among the best podcasts about infidelity and how to recover from it.
Listen to New Jersey's top relationship counselor as they help you understand the mysteries of dating, love, relationships, and infidelity.
7.Strong Men Strong Marriages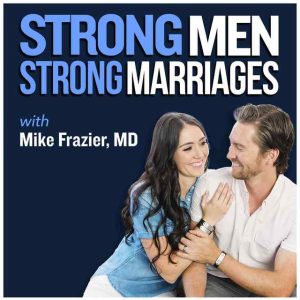 If you're looking for Christian-centered couples counseling, then here is Strong Men Strong Marriage for you. This podcast is centered around helping high-achieving Christian men how to have intimate relationships.
Hosted by Mike Frazier, you can learn how to build sexual, spiritual, emotional, and mental strength while being anchored to Christian principles.
8.That Relationship Show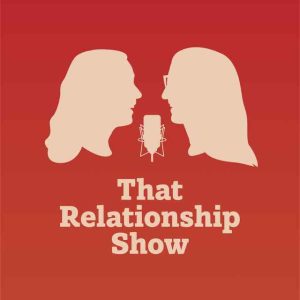 Hosted by Naomi Rather and Deborah Curtis, That Relationship Show, is another best marriage counseling and couples therapy podcast that you need to add to your list.
Listening to this podcast, you get to hear guest therapists as they provide insights into common concerns in a relationship such as communication (or lack thereof), fear, and even unhealthy attachment styles.
9.The Couples Therapist Couch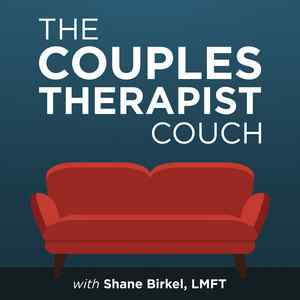 The Couples Therapist Couch is another couples counseling podcast to add to your list. Many of its episodes are centered around interviews with relationship experts and overall, the show is meant to help therapists and couples coach how to help troubled couples.
Each week, listen to Shane Birkel as they interview relationship experts and explore all about how to be a great couples therapist.
10.Relationship Advice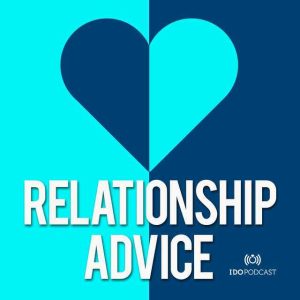 One of the most successful and inspiring couples therapy podcast, Relationship Advice, hosted by Chase Kosterlitz and produced by Sarah Kosterlitz is about helping young couples improve their relationships and build happy and meaningful relationships with each other.
In each episode, you get to listen to relationship experts as they talk about ways to keep the relationship alive despite many concerns. You can't miss this podcast!
11.Modern Love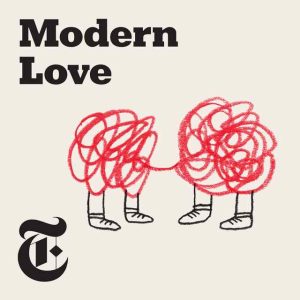 For a long time, Modern Love had been a column in New York Times where you got to read about real-life couples and their problems. Now, the column has turned into a TV show, book, and podcast! Hosted by Anna Martin, you get to listen to stories and conversations about love in its raw form each week.
You can't miss this amazing couples therapy and relationship advice podcast!
12.Rewilding Love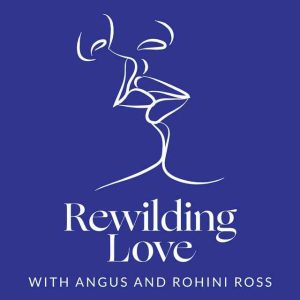 Between Angus and Rohini Ross, transformative coaches, Rewilding Love is a podcast that can help all couples work through their problems and sufferings. Many couples don't know how to solve problems such as low mood, conflicts, and emotional suffering.
To help such issues, Rewilding Live is here to help couples rediscover the power of trust and intimacy in relationships.
13.The Endless Honeymoon Podcast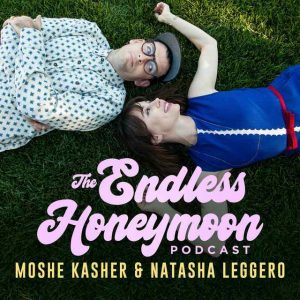 Hosted by Natasha Leggero and Moshe Kasher, a couple of married comedians, The Endless Honeymoon Podcast is a podcast that takes a hilarious take on relationships. They offer love advice to callers while examining their own ups and downs in the relationship. Sounds fun, doesn't it? Add it to your TBL list now!
14.Multiamory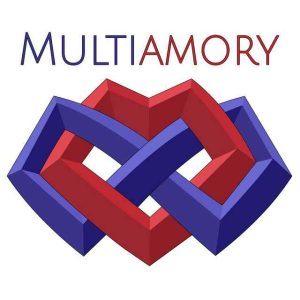 There aren't many podcasts or shows that talk openly about open relationships or polyamorous relationships. Multiamory is here to help you understand more about the world of polyamorous relationships, casual dating, swinging, and even monogamous relationships. Whatever you need answering, Multiamory is here to help.
15.ONE Extraordinary Marriage Show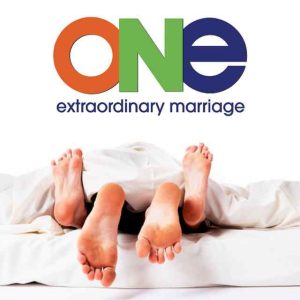 Hosted by Tony and Alisa DiLorenzo, ONE Extraordinary Marriage Show is all about building intimate relationships and creating a strong marriage to have healthy intimacy – inside and outside your bedroom! Marriage isn't always easy but you can learn to make it worth it with this extraordinary podcast!
Wrap Up
While I agree that couples therapy podcasts can be a relatable and interesting source of free therapy, you shouldn't treat podcasts as a supplement to therapy. If you and your partner are going through a rough phase in your relationship or marriage, then it is recommended that you speak to or connect with a couples therapist or marriage counselor for better insights.
Keep in mind that you are not alone in your relationship and its struggles. Podcasts can help you learn more about how to navigate a relationship, but they can't replace the guidance of a professional marriage counselor.
I hope this list of the best couples therapy or marriage counseling podcasts will help you and your partner strengthen your relationship. If you agree with the above list, then feel free to leave a comment below or you can also DM us on our social media to connect with us.
If you have more recommendations, then you can leave us an email at info@calmsage.com and we'll see on adding more couples therapy podcasts to our list here.
Take Care and Happy Listening!