Therapy
The Gottman Method Of Couples Therapy | Development, Principles, & Benefits
Last Update on May 13, 2021 : Published on May 14, 2021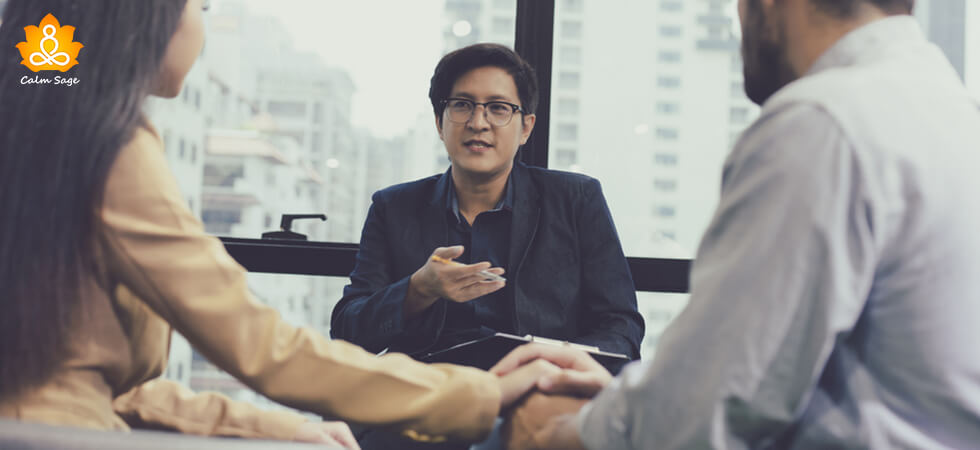 50% of the marriages end in divorce; you must have heard of this statement but did you also know that 50% of the marriages last?
Couples, when faced with this predicament may seek help from a couples therapist to help them understand the weakness and strengths of their relationship. There are many approaches to couples therapy but in this blog, we'll explore more about the Gottman Method of couples therapy.
In this article, you'll read about what is the Gottman method, what are principles the method is based on, what can you expect from it, and which relationship issues and problems can Gottman method help resolve.
So let's begin!
The Gottman Method Of Couples Therapy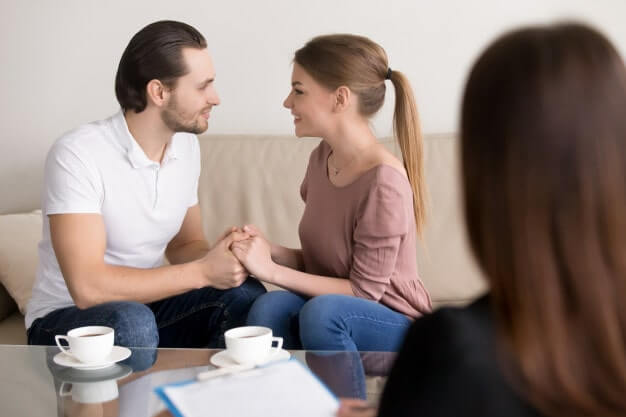 The Gottman Method is an evidence-based approach to couples therapy that helps couples establish a deeper sense of understanding, empathy, and communication within their relationship. A greater understanding of the relationship can also lead to an increase in intimacy, respect, and affection a couple has for each other.
With nearly 40 years of research, Dr. John Gottman along with his wife, Dr. Julie Schwartz Gottman developed The Gottman Method in the 1980s. Couples regardless of their marital status, sexual orientation, culture, or religion can be helped with the Gottman method. The therapy is based on the couple's pattern of interaction and it helps the couple's relationship-building skills and problem-solving skills, together.
Also Read: Gay Couples Counseling: Revitalize The Love And Trust Again
Couples who choose the Gottman Method begin with an initial assessment that informs them of the framework and intervention.
Gottman techniques include:
Assessment: A session is conducted with the couple then is followed by an individual interview of each partner. The couple completes a questionnaire and receives a comprehensive assessment of their relationship.
Therapeutic Framework: The therapist and the couple, after the assessment, decide on the frequency and length of the sessions.
Therapeutic Intervention: Interventions are specifically designed to help the couple improve their relationship in three specific areas; friendship, conflict, and creation of shared meaning.
Also Read: 6 Ways On How To Prepare For Couples Counseling
Principles Of The Gottman Method
The Gottman Method aims to disable conflicting communication, increase the emotional intimacy, respect, and affection between the couple, remove barriers that create conflict, increase empathy and get a deeper understanding of the relationship.
The Gottman Method is based on the Sound Relationship House Theory (see image below) – the foundation of the Gottman method that provides tools to couples to build a healthy relationship.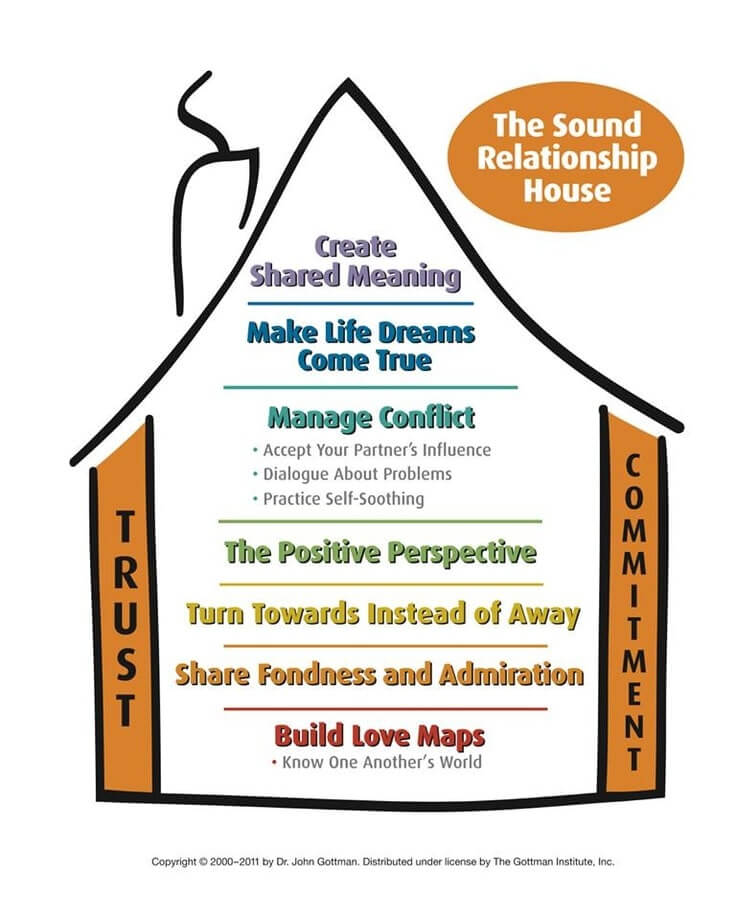 The nine components of the Sound Relationship House are:
1. Love Maps: How well do you know each other (worries, history, etc)
2. Share Fondness & Admiration: How much affection and respect is there in the relationship
3. Turn Toward Instead Of Away: Do you turn to each other to meet your needs
4. Positive Perspective: Is there a positive approach to problem-solving
5. Manage Conflict: How are conflicts managed
6. Make Life Dreams Come True: Are the partners supportive of each others' aspirations and dreams
7. Create Shared Meaning: Understanding the narrative and vision of the relationship
8. Trust
9. Commitment
Trust and commitment are the two walls of the Sound Relationship House that holds together the other aspects (or floors) of the relationship. Trust and commitment are two of the most important aspects of a healthy and supportive relationship.
 Related: Managing Conflicts In Relationship: Effective Communication Tips
Who Can Benefit From The Gottman Method?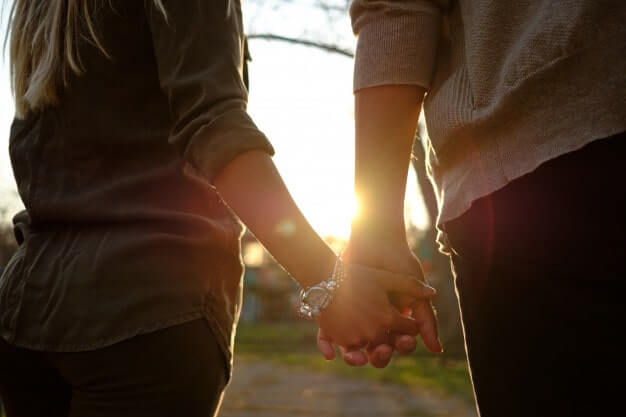 Dr. John Gottman, in his bestselling book The Seven Principles of Making Marriage Work, says that all kinds of marital problems can be categorized into two; either they can be resolved or they are perpetual. The Gottman-based therapy focuses on helping couples with perpetual problems.
The Gottman Method supports and helps couples with all economic, racial, cultural, and sexual backgrounds. In a groundbreaking study on the Gottman Method of couples therapy, it was found that the Gottman method is effective in treating conflicts in same-sex relationships.
Relationship issues that can be addressed in Gottman-based therapy are:
Frequent conflicts, disagreements, and arguments
Poor communication skills
Lack of emotional intimacy
Sexual problems
Infidelity
Monetary problems
Parenting issues
Couples who struggle with managing day-to-day conflicts can also benefit from the Gottman Method. The therapy aims to help couples build a strong overall connection and learn healthy ways to cope with problems in the future.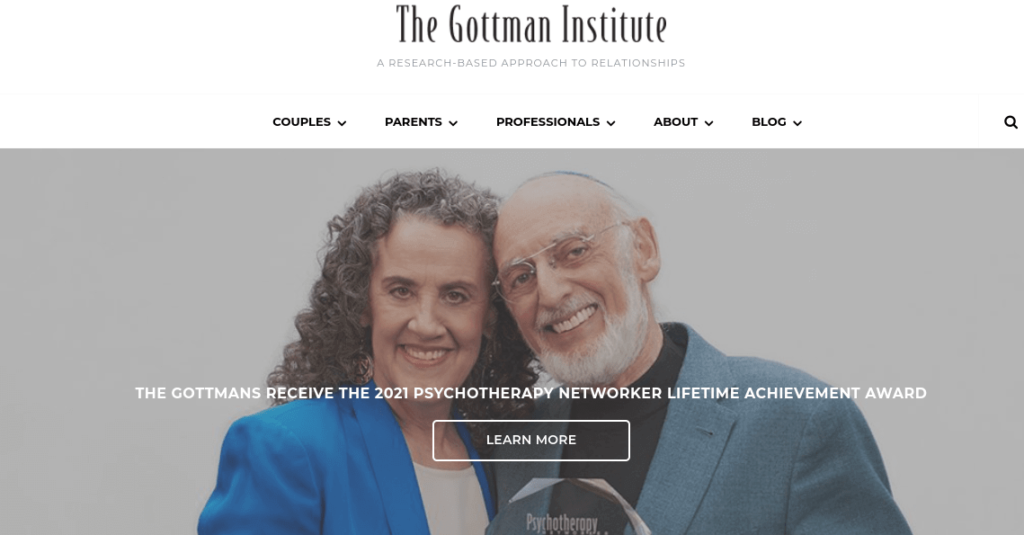 Final Words
Couples therapy is not limited to couples in distress. Anyone – regardless of their social, economic, cultural, or sexual status can benefit from couples therapy.
The Gottman Method of couples therapy focuses specifically on building healthy relationships based on the Sound Relationship House, increases empathy and intimacy in a relationship, and also helps couples develop a deeper understanding of the strengths and weaknesses of their relationship.
I hope this article helped you understand what is the Gottman method of couples therapy, its principles, and how it can benefit couples.
For more on couple therapy, you can visit our website and social media pages or write to us at info@calmsage.com.
Take care, stay happy, and stay safe.
Suggested Reads:
Imago Relationship Therapy | How Can It Help Couples
Top 15 Couples Therapy Exercises To Try At Home
5 Ground Rules For Couples Therapy That Every Couple Should Know About