Depression
Try These Exercises To Beat Depression. Here's What Happened Next!
Last Update on August 10, 2020 : Published on December 20, 2019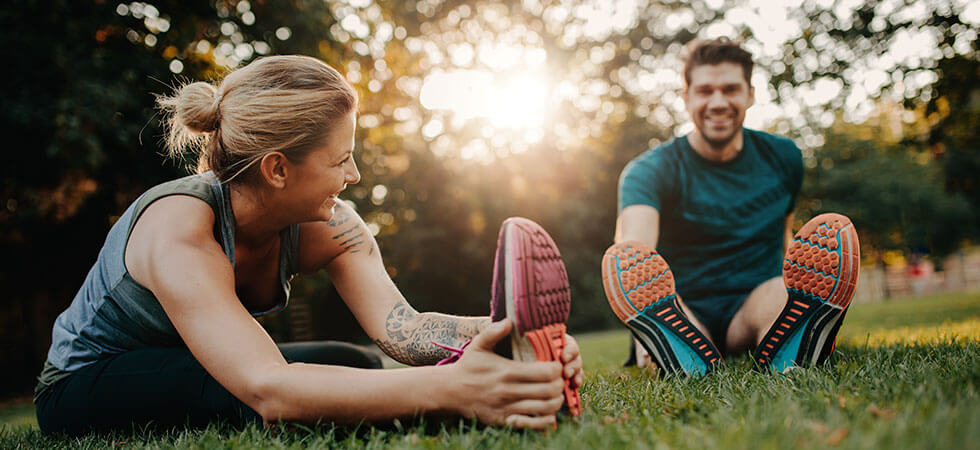 "Researchers say that exercise helps in beating depression, and an hour of it every day makes not only your body fit but also mental health. Though there are multiple ways to kill this lifestyle problem, exercises to beat depression prove to be the significant catalyst, and they are capable of twisting the feelings of anxiety, anger, distrust, and stress.
Studies say that those who exercise 3-4 times a week are less susceptible to depression than the rest. When we talk about exercises for stress and anxiety, it doesn't mean exhausting runs and painful workouts only yet research proves that intensive workout reduces the level of depression by more than 47 percent. Good enough, right?"
So, if you are finding ways to beat depression, then I am going to recommend exercises here which were recommended by the doctor. What happened next, for that you need to scroll down!
Best Exercises for Depression and Anxiety:
Week 1: Walk & Jog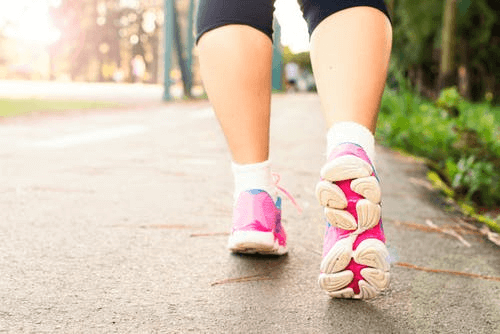 As I already had the idea that walking for half-an-hour is a natural way to overcome depression, the first challenge was getting out of bed. Somehow I managed to get up through push alarms, mom's pressure, and favorite music on TV. Yup, it took a hell lot of time!
Finally tied the shoelaces and left! Honestly, for one day, it was terrible. But the moment I began diverting my mind to things around me rather than my thoughts, it got better. Walking through the calm streets let me notice the shape of clouds in the sky, birds chirping, people laughing in the park, kids on the swing, and green grass. Yes, nothing was new, but it felt so. In 3 days, I was willing to work out slightly more, and honestly, it felt good. A little, but it did!
"Walking and jogging indeed clears your head and provides a greater chance of physical stamina, mental strength, and removes mild depression with due course of time. Loneliness itself gets erased with a boost in self-esteem." This is one of the best exercises for depression.
Week 2: Jogging+ Community Yoga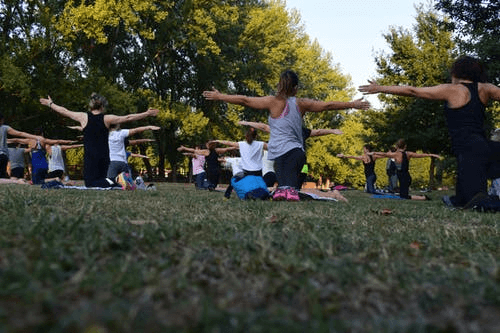 Now you can always choose any one of the exercises to reduce stress and depression, but I preferred a mix so that boredom doesn't attack me soon. I continued my walk cum jogging (jolking), and this is when I passed through a garden where Yoga was being taught. I didn't want to interact with anyone, but I was determined at one end to clear my head.
Finally, joined the Yoga community and tried various asanas and breathing exercises. Well, what to say, I continued the same for another week as well. And I found out that doing them together was one of the natural ways to overcome depression.
"Yoga not only calms down the soul but also improves the physical core. If Yoga is combined within a community having interested members, you can exchange your experiences and overall improve social elements within. Keeping jogging along with the time schedule also boosts the cardio strength."
Week 4: Cycling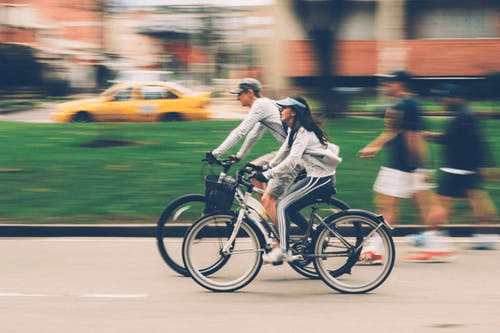 Remember, I spent my Week 3 doing jogging and yoga? But I switched to another activity  to find a new interest. So, I got my bicycle repaired on the weekend and took it out on Monday morning. Another best exercise to reduce depression, now I could cover more distance away from home and find new elements including a beautiful old railway track, plants nursery and newly developed aquarium nearby.
Week 5: Aerobic Classes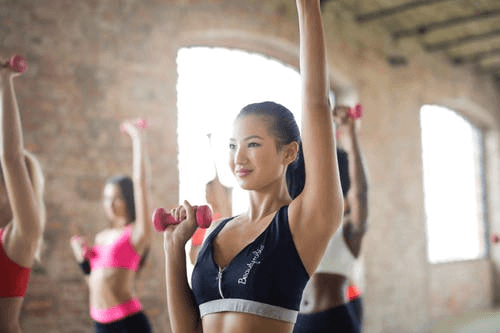 How to overcome depression? After trying all the other exercises to beat depression, this was my final try. Aerobics is a high-level strength training form that makes you sweat, but music beats keep up the spirit high.
As already discussed, high-level training cuts down stress level to a greater extent, the same thing worked for me as well.
Did You Notice?
By the time I was experimenting with the exercises for reducing stress and anxiety, I could see that I was getting free from the clutches of depression. Yes, I still had financial stress, failed career and relationship glitches but now I was willing to move forward.
NOTE:  This was the case of mild depression and only exercises couldn't throw them away. But they were a major source of inspiration to move ahead and look for solutions. At least, there was no requirement of therapy and I already knew how to beat depression naturally.
TIPS For You!
Keeping apart my personal journey, let me throw some tips which may work out better for you.
Keep meeting your cheerful friends for a cup of coffee.
Take your pet out for a quick walk.
Put some stress management apps on your phone or keep Social Fever to limit social media usage.
Spend some time doing things like gardening, cleaning the cupboard, etc.
What Happened Next?
After trying all the types of exercises to beat depression, my personal favorite remained jogging and Yoga. It kept a balance of mental and physical strength, and I could finally feel something right which was shredded months ago. Yes, I consulted a psychologist as well, and he took care of my cognitive behavioral therapy.
Guess what? I recovered faster than ever because exercise acts as a catalyst. And these words were pushed by my doc only!
Hence, YOU ARE NOT ALONE!
YOU ARE FABULOUS, FEEL IT.
WE ARE WITH YOU! TALK TO US!
You May Like These Also:
Understand Types Of Depression Now & Get Healed!
10 Popular Myths About Depression BUSTED
How To Help Someone With Depression?