Therapy
Dance Movement Therapy: A Beautiful Emotional & Mental Support
Last Update on March 12, 2021 : Published on March 15, 2021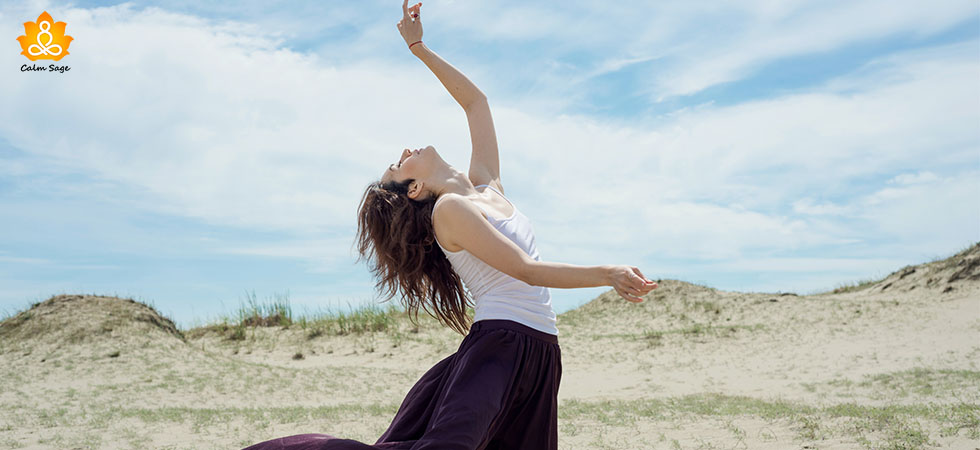 Dance movement therapy (DMT) or dance therapy is therapeutic for your mental and emotional health. It also allows a person to achieve cognitive, physical and social integration. From stress reduction, disease prevention and mood management, one can also achieve muscular strength, coordination and decreased muscular tension.
What Exactly Is Dance Therapy?
As defined in the USA, dance movement therapy is a psychotherapeutic process to support your intellectual, emotional and motor functions of the body. As it is called as expressive therapy, movement is directly related to emotion.
With body movement therapy, no single fixed type of movement style is applicable but a range of traditional dances to subtle forms of movement are driven. In fact, yoga and stretching are also included in the session.
One shall also note that dance psychotherapy is provided by DMT licensed practitioners and is given under therapeutic conditions.
Where Can Dance Movement Therapy Help?
Those who are dealing with self-esteem issues and body image, they can get a great help with dance movement therapy. As and how the person becomes expressive and improves communication skills, they are also able to help themselves in other ways. Problems like:
Physical Issues
Childhood obesity
Cancer
Arthritis
Chronic pain
Hypertension
Cardiovascular diseases
Mental Health Issues
Cognitive Issues
Communication issues
Dementia
Social Issues
Autism
Aggression
Domestic violence trauma
Family conflict
Social interaction
How Does DMT Work?
To begin with, one doesn't need to be a dancer or need to have special dancing skills to undergo DMT. Conducted by certified professionals, they provide therapy to the person in a specific manner unlike regular dance teachers.
The trained professional asks the individual some preliminary questions in order to understand the past. Post this, a warm up preparatory phase starts where warm up, theme development, core exercises and verbal processing are taken care of.
Now it is required to establish a comfortable therapeutic relationship. Hence, the therapist takes the session in a group or individual setting. Gradually, the music is put up and volume slowly increases to ease the environment and movements. As you begin to move, your sense of movement becomes a symbol for the therapist to understand the problems. At the same time, you feel energetic and gain awareness of the body.
You reflect your body energy through dance and this expression becomes helpful in the recovery process.
What Are The Principles Of Dance Movement Therapy?
Understand that every therapist can have different styles of dance form, certified professionals follow specific mission and principles during dance sessions.
Key Principles:
It is because mind and body are connected, a positive change in one helps the other.
Expression of personality through movement
Some parts of therapy are expressed in non-verbal manner
There could be symbolic movements
Mission:
Prevent, diagnose or treat those issues which interfere with regular body-mind functioning.
Makes life span development stronger
Assess, evaluate and make treatment goals
Develop and adjust treatment to meet the need of the client
Difference Between Regular Dancing & Dance Movement Therapy
We are all aware of the fact that dance can reduce stress and worries while improving cardiovascular health, muscle tone, balance and body coordination. Apart from this, it can boost a person's mood and body image.
However, when it comes to dance movement therapy, the qualified therapists make sure that your privacy is protected and you are provided with a safe place for the expression. The dance in therapy becomes a language of expression which therapists grasp and respond in dancing form.
The treatment course can also include interventions based on the client's situation and needs. For example, mirroring technique where the therapist illustrates the same as the client and tries to imbibe empathy within the client.
Wrap-Up
Dance and movement therapy can be traced back to the 19th century when it was noticed that dance is an important form of expression apart from entertainment. When emotions were infused into dance, they took the form of dance movement therapy. If you feel that this dance therapy could help you personally, do not refrain from asking your physician or us by emailing at info@calmsage.com.