Depression
Depression & Fatigue: What's The Connection?
Last Update on October 17, 2022 : Published on October 20, 2022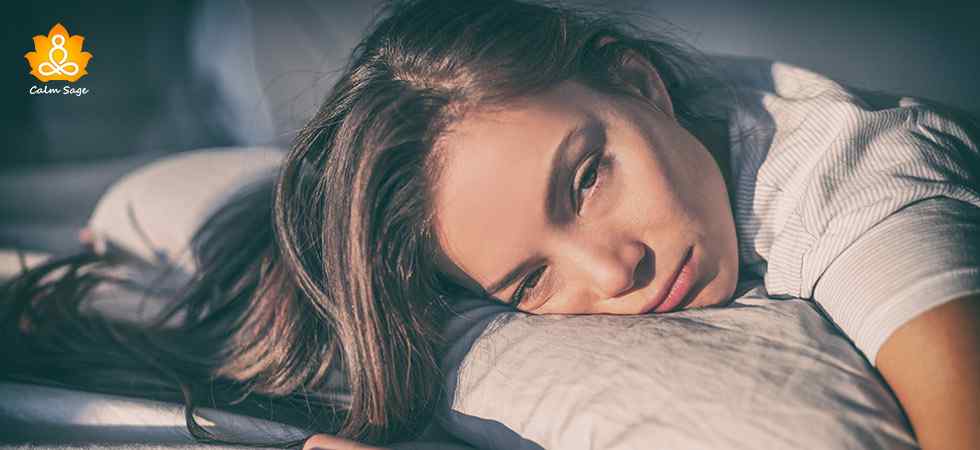 Depression is one of the most commonly diagnosed mental health disorders. Along with that fatigue or chronic fatigue syndrome has been in the picture too. What's surprising is that people with depression often complain of intense fatigue and people with chronic fatigue syndrome are often seen to develop depressive symptoms.
These observations about depression and fatigue having a link were so prominent that many questioned whether depression causes fatigue or does chronic fatigue trigger depression. Today's blog will uncover the link between depression and fatigue.
Experiencing depression or fatigue can somewhat feel the same when it comes to motivation, energy, or your willingness to do things you usually enjoy. This makes it very confusing as symptoms of both depression and fatigue can be misunderstood.
Let's understand the connection between depression and fatigue and how you can tell them apart…
Is There a Link Between Depression And Fatigue?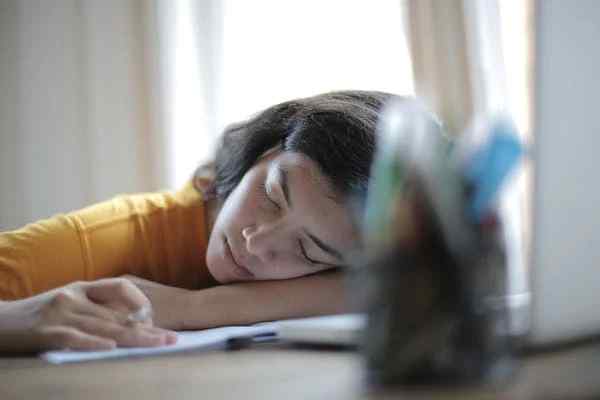 Depression and fatigue elicit similar feelings in an individual. That can be the reason behind misdiagnosing chronic fatigue syndrome as depression and vice versa. Did you know that someone can experience both depression and fatigue (chronic fatigue syndrome) simultaneously?
The most prominent symptoms of depression are extreme sadness, loneliness, social withdrawal, and sleep disturbances. People with depression often experience insomnia or other sleep-related issues. Lack of proper sleep can cause extreme tiredness and lack of energy resulting in feelings of fatigue.
On the other hand, talking of fatigue or chronic fatigue syndrome, some of the prominent symptoms include extreme tiredness and moodiness, improper sleep, impaired judgment, and slowed reflexes. This inability to function at full capacity and moodiness often triggers depression in people.
This shows that there is definitely a connection between depression and fatigue. Both depression and fatigue can impact each other in such a way that it aids the symptoms of the other illness. Fatigue sometimes also occurs as a residual symptom of depression.
How To Tell Depression And Fatigue Apart?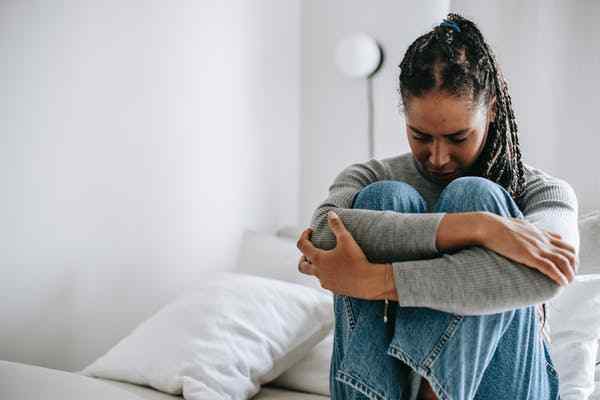 At face value, the main difference between depression and fatigue is that one is a mental health condition (depression) and the other is a physical health condition (chronic fatigue syndrome). Having said that, both depression and fatigue not only can feel alike but can also be the reason behind developing fatigue if you have depression and vice versa.
Let's look at the common symptoms of both depression and fatigue so that you know which and which. Knowing all the symptoms of depression and fatigue is the only way you can tell them apart.
Common symptoms of depression;
Mood symptoms: anxiety, hopelessness, loneliness, lack of energy, apathy, mood swings, loss of interest in pleasurable activities, extreme sadness
Bodily Symptoms: extreme hunger or loss of appetite, extreme fatigue, disturbed or restless sleep
Cognitive symptoms: lack of decision-making and concentration skills and extreme lethargy while working
Behavioral symptoms: irritability, restlessness, agitation, social isolation
Other symptoms: weight fluctuation, poor sleep, overthinking, intrusive thoughts, suicidal ideations
Common symptoms of Fatigue;
Mood symptoms: anxiety, apprehension, feelings of worthlessness, mood swings
Bodily Symptoms: various aches in the body, extreme tiredness, malaise, lack of energy
Cognitive symptoms: lack of concentration, inability to make proper judgments, slowed reflexes
Behavioral symptoms: irritability, anger tantrums, ability to do just the bare minimum
Other symptoms: Weight loss/gain, weakness, soreness in the body, and sensitivity to pain
Can Depression Cause Fatigue?
There have been many cases of chronic fatigue syndrome turning into depression but we can't be certain that depression causes fatigue (chronic fatigue syndrome). It would only be correct to say that fatigue can cause depression, you may call it an unfortunate connection.
However, depression in no way aids chronic fatigue syndrome. Depression can increase the level of tiredness in you but is not capable of making you develop physical health conditions like chronic fatigue syndrome.
Does depression cause fatigue? Not really! Depression can make you feel tired and experience a lack of energy. Only that's how close depression can bring you to chronic fatigue syndrome. Experiencing fatigue because of depression is also known as depression fatigue.
How To Fight Depression Fatigue?
Experience fatigue caused by depression is very common. Fighting depression fatigue is not a very difficult task. By simply making some lifestyle changes you can easily free yourself from depression fatigue.
By just focusing on three things you can fight depression fatigue effectively. Let's have a look at them;
1. Regular exercise: exercise daily will not increase your fatigue but it will give you healthy tiredness which in turn will boost your sleep pattern, making you get better sleep. Therefore regular exercise will reduce lethargic fatigue, increase proper sleep, and help in managing symptoms of depression.
2. Have a proper sleep routine: improper and restless sleep can increase fatigue. The best way to fight depression fatigue is to have good sleeping habits. Follow a proper sleep schedule/routine and be consistent.
3. Eat proper and healthy meals: not eating properly can drain you of all your energy and make you experience extreme fatigue. You should eat good meals so the energy from your meals can keep you recharged for the rest of the day.
That's All Folks!
I hope you found this blog about the connection between depression and fatigue interesting and informative. Do share this blog with your friends and family so that there is no more confusion between depression and fatigue and we can all learn how to fight depression fatigue.
Thanks for reading.
Take care and stay safe.