Mental Health
Understanding Abortion Grief: Mourning Signs, Risk Factors, And Coping Tips
Last Update on July 18, 2023 : Published on June 8, 2023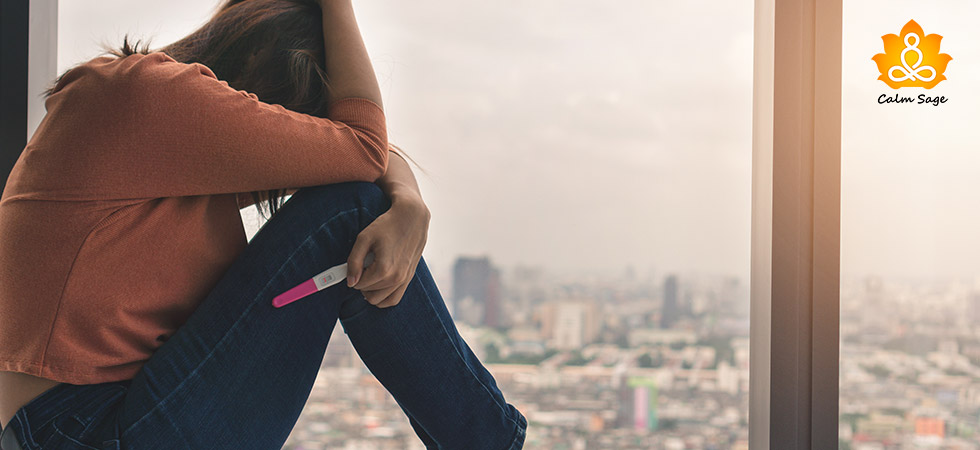 Knowing you're going to be a mother can be exhilarating and a moment of joy but for many women, seeing the positive on a pregnancy test can bring mixed emotions. Whether you're a woman who has had an abortion or if you know a woman who has gone through one, then you know it's a process that can not only impact the woman but her family as well.
Despite the various laws for and against abortion, many people (not just women) are affected by abortion or the idea of it, but only a handful feel comfortable sharing their experiences and grief. Grief after loss is natural and many times, unexpected. Your mourning is yours and whatever emotions you experience during your mourning are valid.
Having had an abortion can cause you to feel grief in ways you might not have anticipated and while not everyone may go through the same experiences as you, it is common to feel intense and rather mixed emotions post-abortion.
In this blog, we're taking a solemn look into grief after abortion, what it looks like, how it can be distressing, and how to cope with abortion grief.
Abortion Grief And Mourning Signs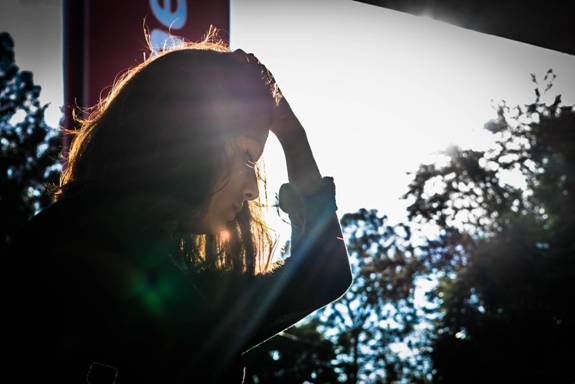 Feeling grief and expressing it is a natural response to losing something you considered significant. For some women, the hormonal changes that come after the abortion can bring a slew of mixed and uncontrollable emotional responses that might cause intense sadness, increased irritability, and even low mood.
The circumstances that cause you to make your decision may also impact how you feel. This is one of the reasons why different people experience different reactions. However, no matter your circumstances or reaction – whatever you feel is normal and valid.
Even then, if you're confused about your feelings and emotions after an abortion, then here are some common mourning signs that you can watch out for;
You experience sudden and unexpected changes in your mood
You feel detached from people and situations
You experience anger outbursts or bouts of irritability
You constantly ruminate on the circumstances that lead you to the abortion
You experience low mood and persistent sadness post-abortion
You think about the "What ifs"
Some individuals may also experience the five stages of grief; denial, anger, bargaining, depression, and acceptance. You might experience each stage separately or you may skip stages altogether. More often than not, denial and depression are the common stages of grief after an abortion.
You might also have these responses to abortion (although, not all people nor in all situations these responses may occur);
Feeling remorse, regret, and guilt
Anger towards circumstances that drove the decision
Anger towards people and situations that didn't support the abortion
Symptoms of PTSD and/or anxiety
Worries about future pregnancies
Worries about getting pregnant again
Feelings of relief
Feeling indifferent or numb toward the experience
The Link Between Abortion Grief And Depression
Grief and depression might go hand in hand, but these two are different experiences. The symptoms of grief may overlap with those of depression and vice versa. In some cases, long-term feelings of grief can become prolonged grief disorder.
Symptoms of Prolonged Grief Disorder;
Denial
Sense of losing oneself
Avoiding any reminders of the loss
Feeling intense emotions
Difficulty focusing and functioning normally
Feeling detached
Feeling numb
Lack of motivation or lack of purpose
Feelings of loneliness
If you feel like your grief has turned into depression, then you may experience intense mood changes, feelings of pessimism, feelings of guilt and hopelessness, feeling fatigued, loss of focus and concentration, memory loss, sleep issues, appetite loss, and more. You may also experience physical symptoms of depression such as;
Headache
Muscle aches
Stomach issues
Fear or thoughts of dying
If these symptoms of depression last longer than two weeks and continue to interfere with your daily life, then it is strongly recommended that you speak with your mental health professional or connect with a helpline number.
Now, is there a link between abortion and depression? Research has suggested that there might be some connection between abortion and depression, but the studies on the same are quite limited. Clinically, women who go through abortion may show symptoms of depression, but then certain women may not feel depressed or even go through feelings of grief.
The answer to whether abortion and depression have a link can depend on the individual who goes through the abortion, their experiences, and other contributing factors that led them to make this decision.
Nonetheless, there have been certain studies that suggest that people might experience mental health distress and challenges after an abortion such as feeling triggered and aggravated. In any case, a person's life experiences, family relationships, and even societal expectations may also play a role in feeling depressed, aggravated, or triggered post-abortion.
Whatever you feel post-abortion is uniquely yours and equally valid. So, no matter what others believe, what you're feeling and experiencing is as real and as valid as you. So, do not undermine your emotions.
Factors That May Cause Distress Post-Abortion
Because of the limited research on the link between abortion and depression, it can be hard to say what causes abortion grief. However, certain situations and factors may contribute to the distress you might experience post-abortion such as;
Second-hand doubts about the abortion
Negative beliefs about the abortion
History of mental health disorders
Lack of social and emotional support pre- and post-abortion
Circumstances that caused you to take the decision
The social stigma surrounding abortion
In a 2016 study, it was recorded that social response to abortion may also play a huge role in mental health challenges faced by people after an abortion. The more social support and less stigma people face, the less chance there is to experience post-abortion mental health challenges.
How to Cope With Abortion Grief?
If you're experiencing abortion grief, then here are some ways you can cope with it and begin your healing;
Allow yourself to accept the loss and come to terms with what you're feeling. Even if the feelings are unexpected, acknowledge them and give yourself time to grieve.
Understand the factors that might be contributing to your distress. Knowing what's triggering your grief can help you address it properly, get closure, and come to terms with what you're feeling.
Ask for support from your loved ones. Even if you feel like you don't want to talk to them or if you wish to withdraw, don't. Allow yourself to speak and vent to people you trust and love. It can help.
If you're grieving, then it's normal to be too hard on yourself. In such a situation, allow yourself to be self-compassionate and remind yourself that you're doing the best you can. Don't allow yourself to think about the "What ifs". What's done is done. Think about the future instead.
Try finding effective ways to manage your stress. Soothing your mind and body through meditation, yoga, and other gentle movement exercises can help not only your physical health but also allow you to de-stress and let go of the negative emotions in your mind and body.
Speak to people who've been through similar situations. Connect with them and share your experiences and feelings with them. This will help you feel less lonely and even find a safe space to talk about your feelings.
Abortion Grief Counseling;
What Next?
Despite self-help strategies and other ways to cope with abortion grief, there may come a time when grief will become too overwhelming for you and you might feel unable to control and process it. In such situations, you can seek grief counseling or reach out to a professional mental health therapist or counselor for help and support.
We all experience grief differently, so allow yourself to respect your way of mourning and grieving. Whatever you feel is yours and real. Post-abortion, it's common to experience relief, sadness, numbness, and depression. If you experience these emotions, then know that it's OK and everyone goes through these emotions.
With the right help, social support, and the right self-care, you can learn to cope with abortion grief and, one day, even heal. If you need to reach out and connect with a professional, you can click on the link below.
Healing from abortion grief may seem like a tiring journey, but with the right support, you can cross that bridge. You don't have to do it all alone. We're here to help and support you in your healing.
I hope this blog helped you understand what is abortion grief and how to cope with abortion grief. Let me know what you think about this article in the comments below.
Take care and be safe!