Motivation
10 Instagram Mental Health Resources To Fight Social Stigma (#EveryColorisBeautiful)
Last Update on May 18, 2021 : Published on June 14, 2020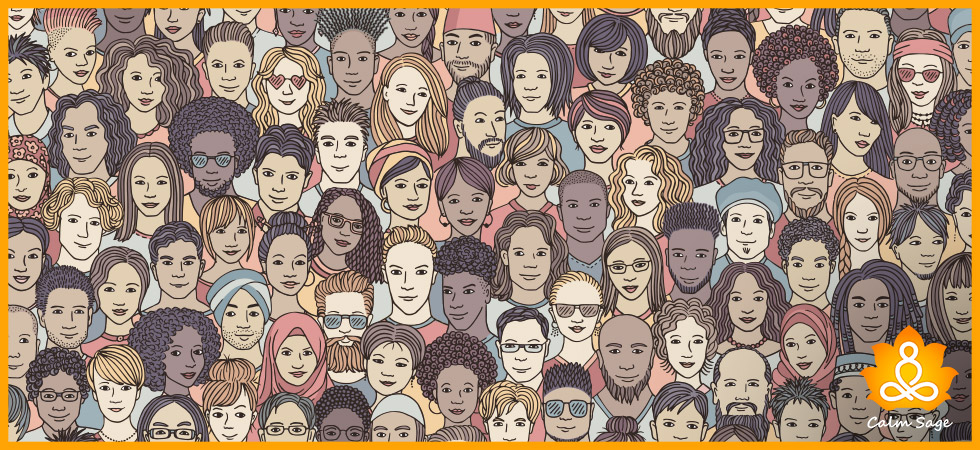 Slogans like 'Black Lives Matter' or 'Black Bodies Matter' could be heard loudly in every corner of the world right now. Racism is one insensitive kind of social injustice which is evident in various parts of the world, be it American, African, or Asian countries. Moreover, the latest recorded attack on George Floyd was simply devastating for every person and it has become a necessity to spread the message that every color is beautiful the way it is.
"Life is beautiful in all its colors. Celebrate your color with enthusiasm and joy"
Through this blog, we want to mention some of the most amazing mental health resources that sprinkle the joy of beautiful colors through their Instagram handles and spill positive vibes to anyone who follows them religiously. Some of them are even involved with organizations and communities to tell you that you are not alone and your wellness matters to all of us equally, no matter what color of skin you possess.
Best Mental Health Resources For Every Color Of The World
1. Alexandra Elle
Founder of Hey, Girl podcast, she is trying to drop beautiful quotes to you so that you fall in love with yourself first. From sticky notes to meditation, courses to freebies, her profile has a lot to love and feel-good factor for you. For example, her one quote states "Dear self, there is something to be said about chasing yourself- even in the face of rejection. I am proud of you."
Instagram Handle: Alexe_Elle
2. Dr. Jennifer Mullan
Her page 'Decolonizing therapy' is simply helping people to fight trauma caused by racism. Her Instagram account talks about mental health for the community and asks everyone to free their minds from the clutter. She is promoting mindfulness, live question-answers, interesting video posts, and multiple other mental health resources that keep up the mental health level right.
Instagram Handle: DecolonizingTherapy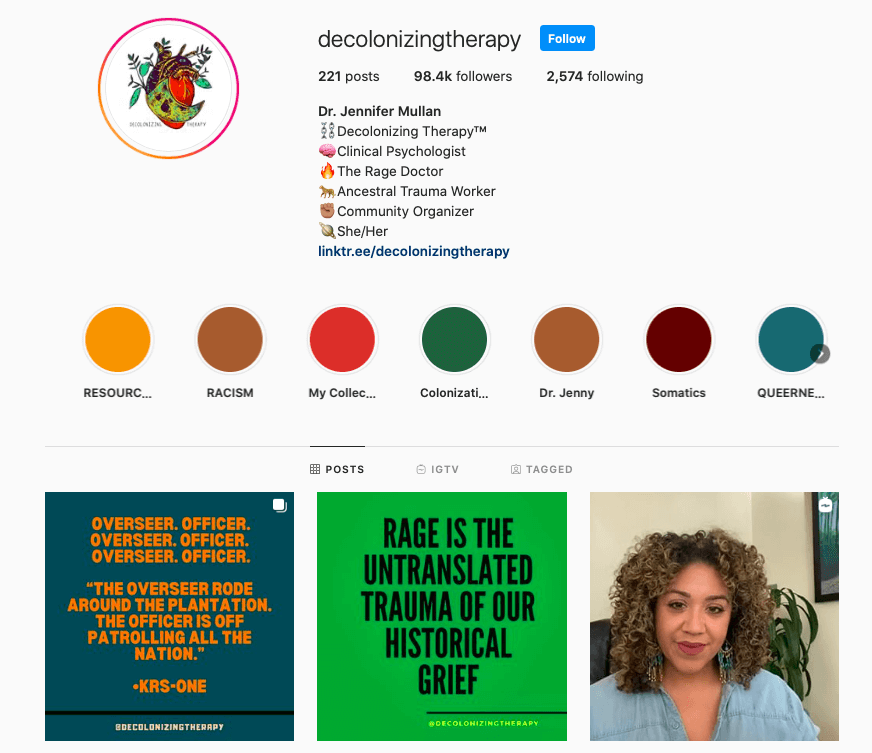 3. HealHaus
Revolving around the wellness concept and a cafe (closed during a pandemic), their online services have expanded in the form of yoga, meditation classes, workshops, and private sessions that promote mental health. Get amazing wellness tips, live classes, tasty food ideas, and multiple therapies from the community where colors are loved.
Instagram Handle: HealHaus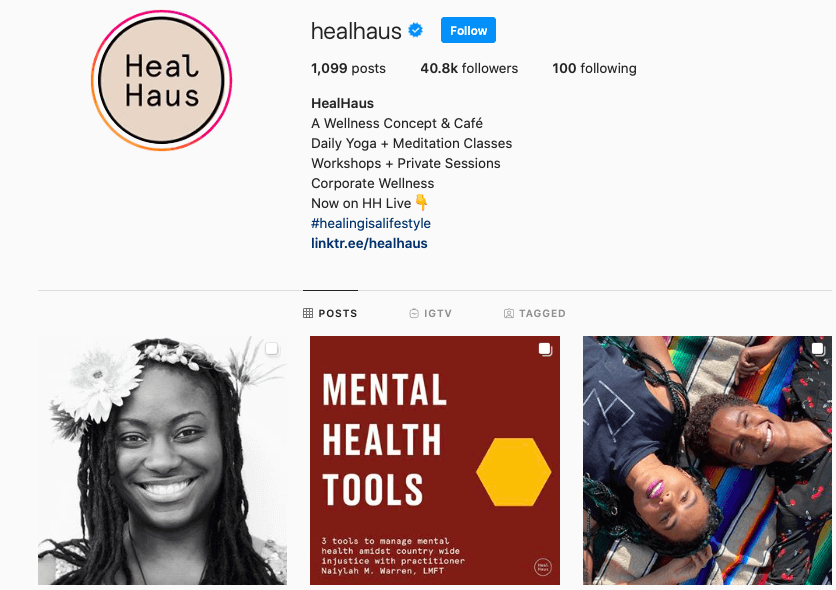 4. OMNoire
A social wellness community that is dedicated to black women and women of color is Omnoire. They send you affirming messages making you realize that you deserve good in every sense of this world. Enjoy some amazing giveaways, deep breathing exercises, perform yoga, and fall in love with yourself, no matter what.
Instagram Handle: Omnoire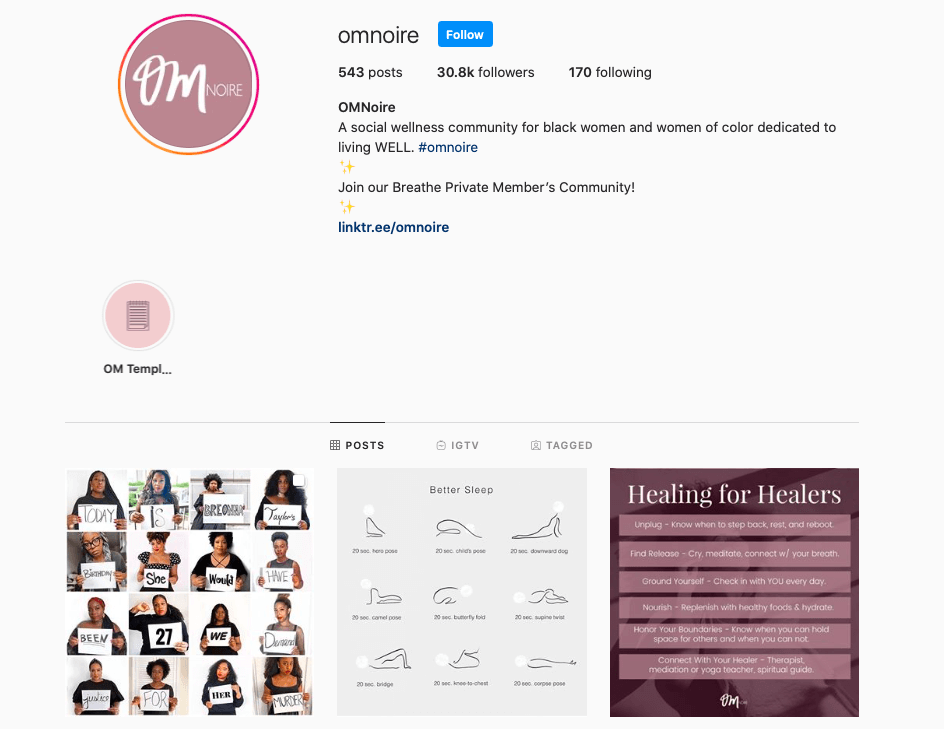 5. Sad Girls Club
This is one of the best mental health resources that has been created as a mental health community for women who need to get rid of any stigma. Skin color, mood swings, or fear of your society could be fought bravely when Sad Girls Club post their inspirational messages. 'Make a better relationship with yourself' or 'grow yourself everyday' are some posts that thrill you. You can see girls openly discussing their mental health issues here and spreading awareness to everyone.
Instagram Handle: Sad Girls Club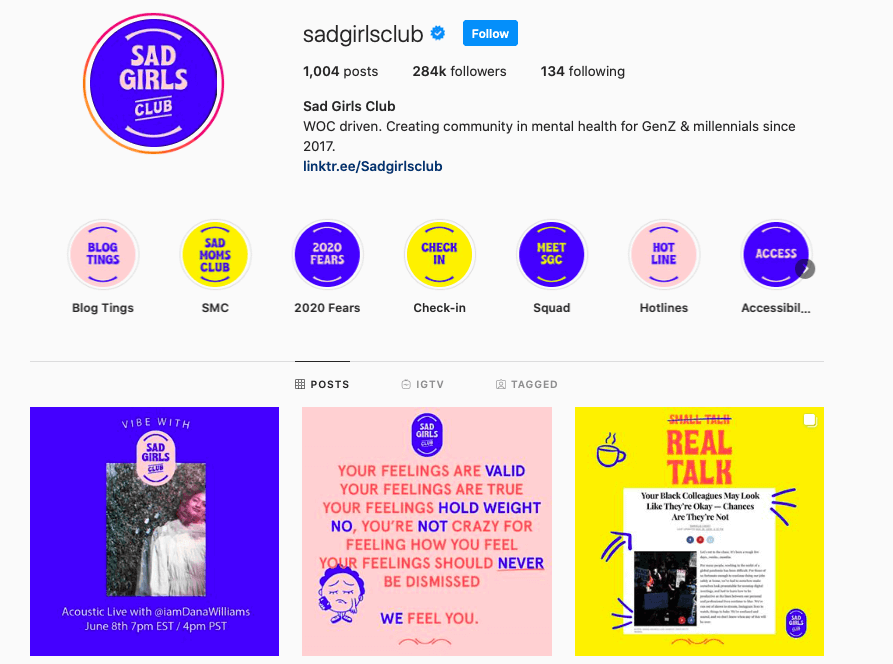 6. Cleo Wade
She is the author of bestselling Heart Talk and Where to begin: A small book about your power to create a big change in our crazy world. With her posts on Instagram, she showers peace, love, spirituality, relationships, and connectivity with the inner soul. Her quote "I am showing love for myself by knowing that I have the power to change and that my change can be powerful' is just mind-blowing.
Instagram Handle: Cleo Wade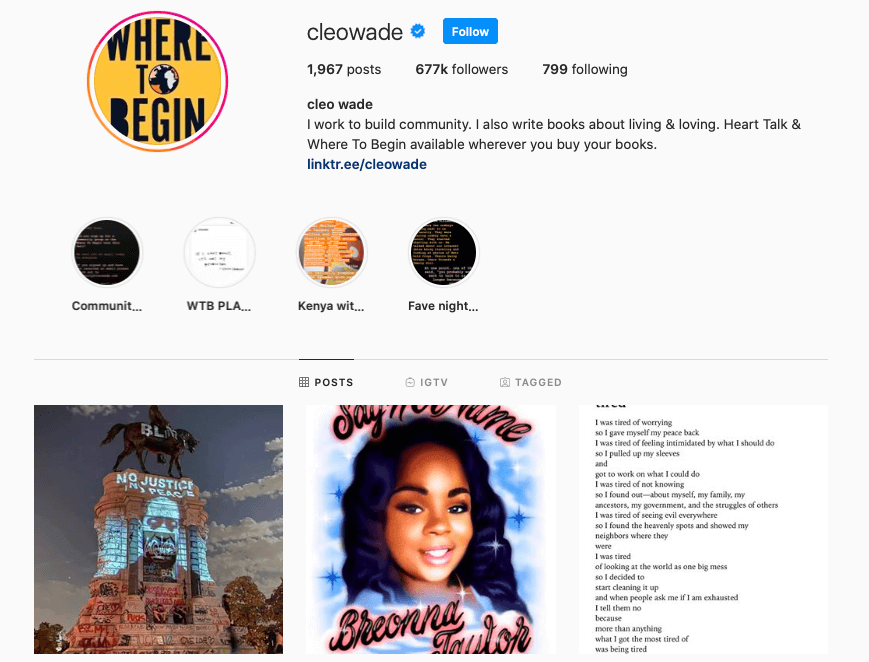 7. Sista Afya
Worries about sharing your mental illness with anyone? Don't! SistaAfya is delivering quality content to help you cope with any kind of social stigma you are going through. She is inspiring the world to do what you love and in the meanwhile supporting the back with her workshops, therapies, events, blogs, and other useful resources. Make a difference with her, start following her mental health resources now!
Instagram Handle: SistaAfya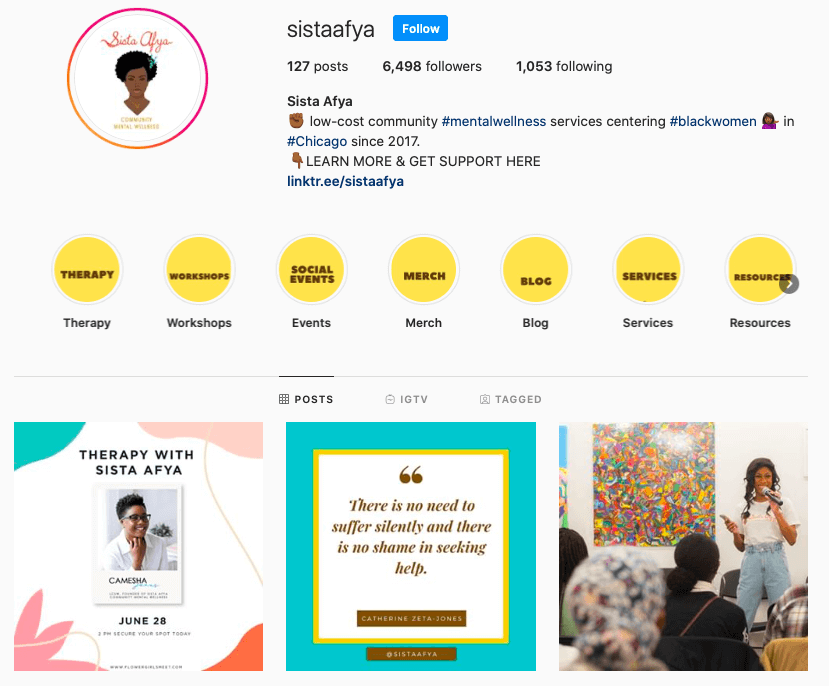 8. Rachel Elizabeth Cargle
Founder of 'Thelovelandfoundation', Rachel is building a mental and intellectual legacy through teaching, storytelling, and critical disclosure. She makes mental health care accessible for women and girls and even offers financial assistance to access therapy. Her recommendation for positive books, questions & answers, and a series of inspirational videos make her worth following.
Instagram Handle: Rachel Cargle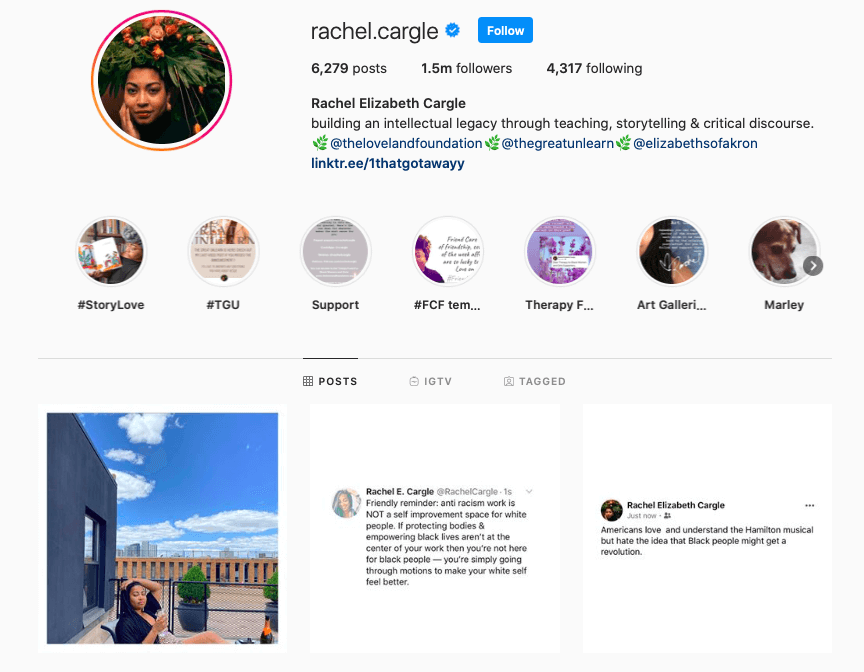 9. Black Men Heal
Organizing virtual meetup to discuss social conditions and making men aware of mental health, are some things that this mental health resource is discussing. The community is providing self-care practices so that no colored man is left behind. Their IGTV is loaded with inspirational series, making it a must-follow page to handle social stigma.
Instagram Handle: BlackMenHeal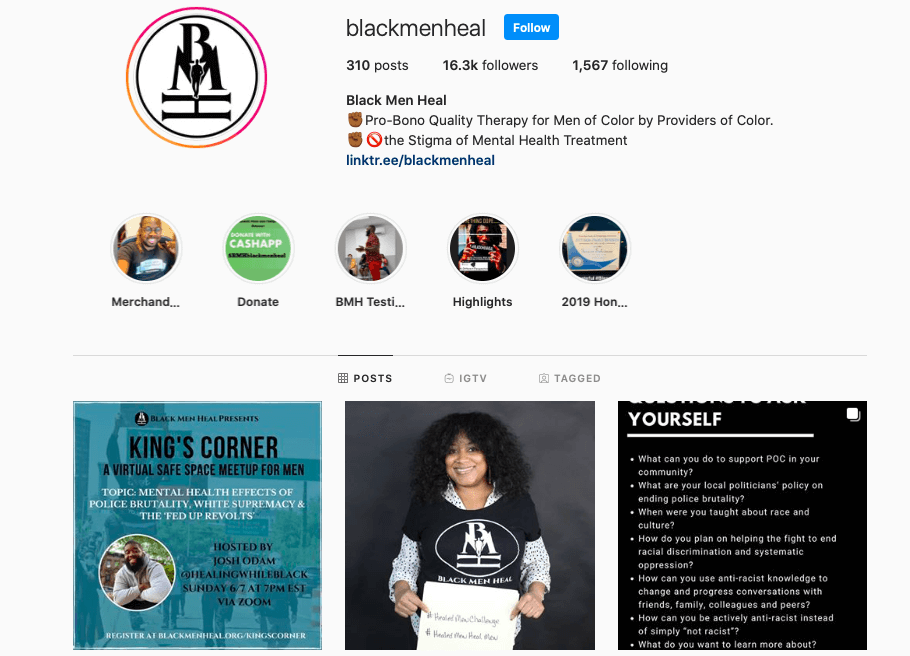 10. Morgan Harper Nicholas
Morgan is reminding you to be strong through her stirring art that lets you celebrate compassion. Her uplifting messages are no less than a treat where colors surround the profile to be positive and peaceful. She is sending some love through her wallpapers, perspectives, products to shop, and interesting FAQs. Get some creativity in daily reminders!
Instagram Handle: Morgan Harper Nicholas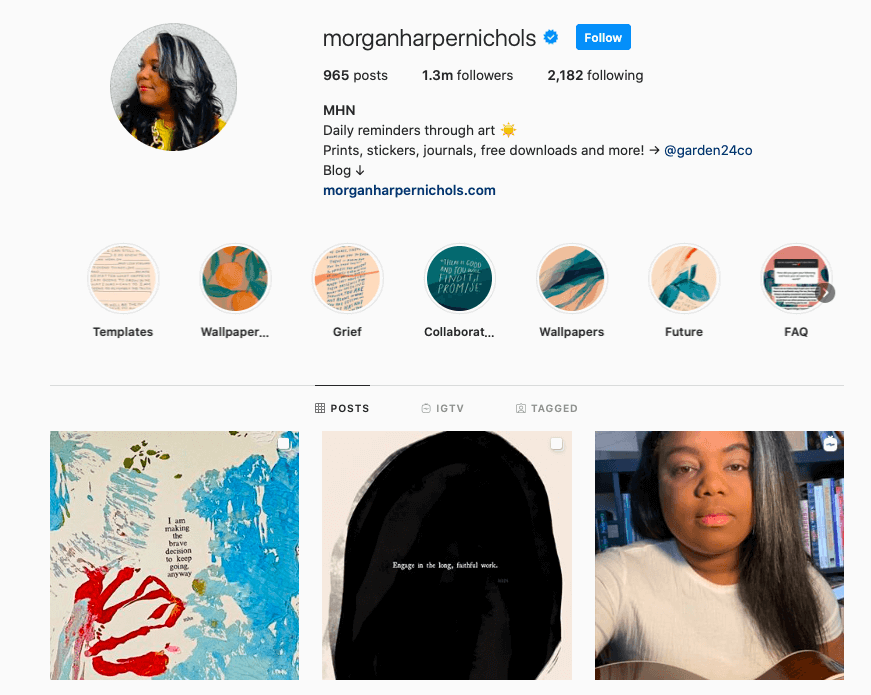 You Are Beautiful.
All these mental health resources that we have discussed above mean to promote one message very clearly, 'You Are Beautiful'. This is why if you are going through any social stigma, they help you to keep you stronger. Their therapies, inspirational quotes, videos, Q&As, creativity, or anything that you see means to fulfill the empty side of your heart. So be brave and keep going!
You Might Like These Also:
Best Online Anxiety Support Groups
Best Online Divorce Support Groups to Approach