Anxiety
Summer Anxiety Is Real! Here's How You Can Cope With Summer Anxiety
Last Update on July 8, 2022 : Published on July 10, 2022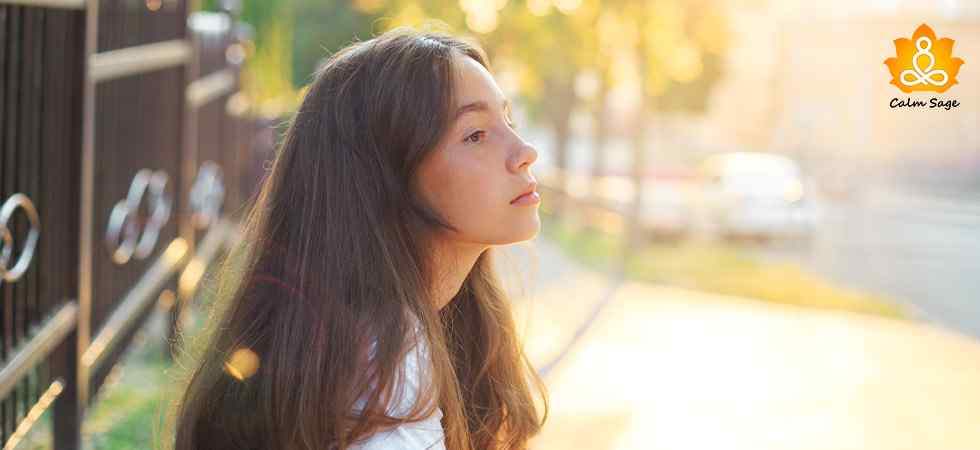 Summers are here and with the increasingly hot weather, anxiety is also here. As temperature rises, anxiety can rise as well and this condition can be aptly called 'Summer Anxiety'.
In an online poll by AnxiertyCenter.com, it was found that almost 73% of people reported having anxiety symptoms during the summer months.
So it wouldn't be wrong if I say that I feel more irritated and frustrated during the summers. It's my anxiety, not me! Jokes apart, in this online poll, it was evidenced that many people experienced a drop in their mood.
But, is it only the heat that makes us feel anxious, or could it be more? Let's take a look at some of the common reasons why we might experience summer anxiety and how to cope with summer anxiety.
Why Do I Feel Anxious In Summers?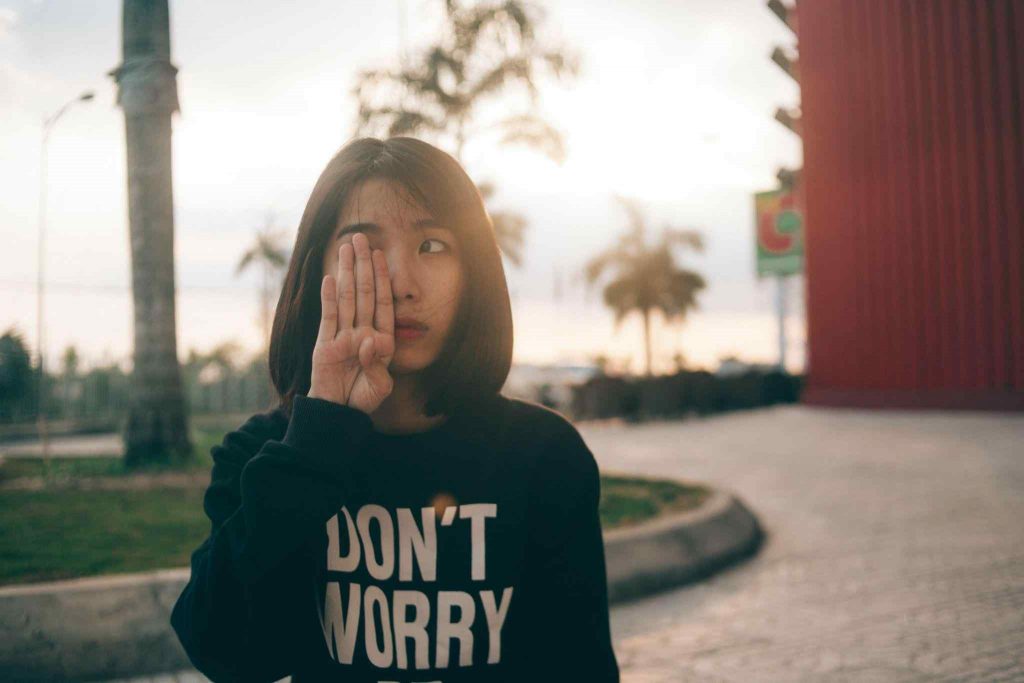 Before we take a look at the reasons for summer anxiety, let's understand the symptoms of summer anxiety. Knowing these symptoms can help you identify summer anxiety early and take preventive measures.
Summer anxiety symptoms can include:
Feeling moodier than normal
Increased sadness or depression
Feeling physically anxious
Experiencing muscle tightness
Increased heart palpitations
Experiencing frequent panic attacks
Trouble sleeping
Worrying about going on vacations or getaway
Now that you know some of the common symptoms of summer anxiety, let's take a look at the reasons you may experience summer anxiety:
1.Seasonal Affective Disorder (SAD)
Seasonal Affective Disorder is most common during winters but did you know that reverse SAD exists too? Reverse SAD or summer SAD can be experienced during summertime and can have almost the same effect as winter SAD. Common symptoms of summer SAD can include poor appetite, trouble sleeping, agitation, irritation, and anxiety.
Summer is unique weather – when people actively travel and engage in outdoor activities. And while this can make people step out of their comfort zone, it can cause them to feel anxious as well.
2.Too Much Heat/Sunlight
Sunlight, while having its benefits, can cause anxiety during the summer months, especially when it becomes too much. Too much heat or sunlight can decrease or stop the production of melatonin, the sleep hormone that's also responsible for powering the body's sleep-wake cycle.
If you're struggling with SAD (seasonal affective disorder) then you may find it harder to sleep. A hotter climate and too much heat can also increase irritability and frustration. So it's important to avoid too much heat and sunlight. In moderation, sunlight can be good but not when it's too much.
3.Climate Anxiety
Climate anxiety is when you feel nervous and anxious about the negative consequences of climate change and its result on the planet. Many regions of the world experience extremely hot climates during summertime which can be accredited to climate change and this can make many people feel anxious.
If you are worried about climate change and are feeling anxious because of this, then you can take part in activities that make a difference – even if it's a small one. For example, plant a tree in your neighborhood or share car rides to decrease the carbon footprint.
4.COVID-19 Concerns
People have started to socialize a bit more, even though the threat of COVID-19 still hovers. For many, the COVID-19 pandemic is enough to spike feelings of anxiety. According to a brief by WHO, it was stated that anxiety and depression increased by 25% (globally) in the first year of the pandemic.
You can keep COVID-19 concerns away from your summer anxiety by maintaining a routine, staying hydrated, and staying indoors. Additionally, it is recommended that you maintain social distancing and wear a mask when you go out. When you know that you can control your health, you can control your anxiety.
5.FOMO (The Fear Of Missing Out)
FOMO is more than just a buzzword. In a study by Oxford University, it was found that feelings of FOMO can leave a negative impact on your mood and life satisfaction. FOMO, especially when experienced through social media can increase negative feelings. When you see others having the time of their lives in summer but you're stuck indoors, it can cause you to feel bitter.
If you find yourself scrolling through your Instagram stories and see a friend posting about their trip to an exotic location then you may experience FOMO and this feeling can naturally increase the intensity of summer anxiety symptoms.
How To Cope With Summer Anxiety?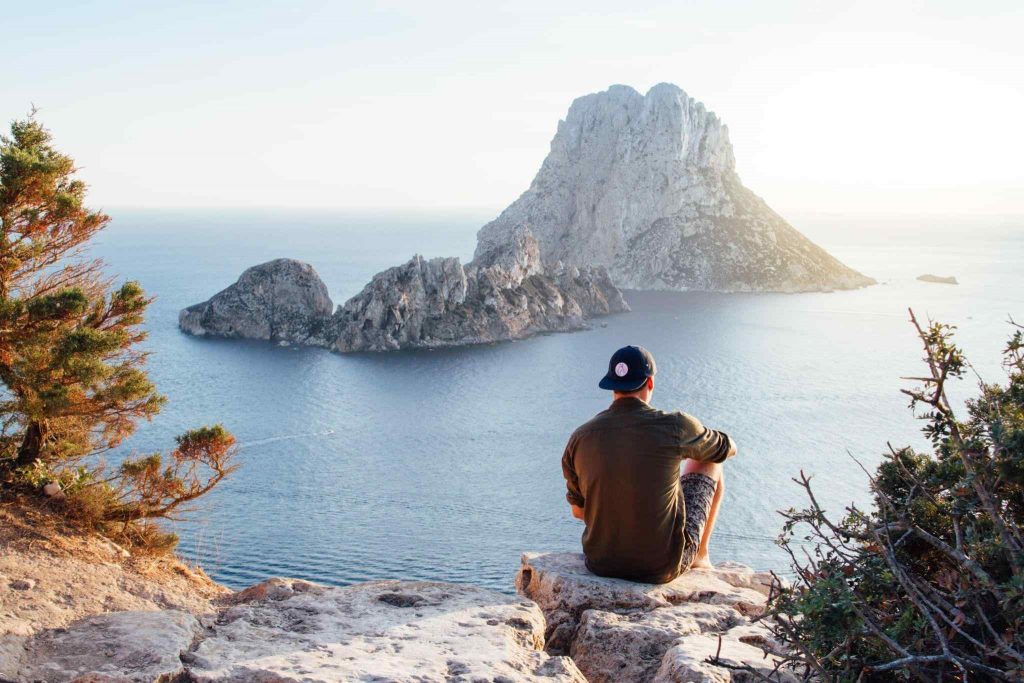 Here are some simple ways how to handle summertime anxiety:
1.Have A Routine
I'm not talking about a strict military-like routine but a disciplined routine that helps you maintain a structure. Try to wake up at the same time every morning, eat your meals on time, and go to bed at the same time every night. Make sure you keep this routine to keep your summer anxiety symptoms at bay.
2.Schedule Some Downtime
Even if you are a responsible adult with a serious job, it does not mean that you have to be busy all the time. Schedule some time away from all those responsibilities and relax. You can choose to go on an evening or night walk or spend time with your family watching some comedy reruns. It's OK to have some downtime. Taking a downtime does not mean you're lazy. It's a part of self-care and can help keep your anxiety at bay.
3.Plan Activities You Can Enjoy
Anxiety can make it harder for you to make it through the day and this can be worse when we talk about summer anxiety. Make sure you plan activities you can enjoy to keep your mood happy. If you want to try something new, then make sure you decide on a reward beforehand. You can plan a movie night with your friends, go on an early morning hike, or spend time at the pool.
4.Avoid Heat And Humidity
If you're struggling with summer SAD (seasonal affective disorder) then you must avoid heat and humidity. Also, this does not mean that you stay indoors all summer. Make plans that keep you out of the drastic heat. Plan activities to do during cooler times such as morning and evening. Plus, many indoor activities can keep you entertained and keep your body (and mind) from overheating.
5.Seek Professional Help
Summer anxiety treatment is available only if you ask for it. Whether it's a one-time thing or an annually recurring condition, you can seek help to treat summer anxiety. Treatment can include seeking therapist help. Meeting with a therapist can allow you time and non-judgmental space to discuss your concerns and symptoms. Usually, cognitive-behavioral therapy (CBT) can be helpful. Therapy can also give you tools to cope with overwhelming feelings.
Wrap Up
Summer anxiety can be experienced by anyone and while many people enjoy summers, for some, summers can bring overwhelming feelings and make it harder for them to enjoy their favorite activities without worrying about their anxiety. It can be hard to see your friends having fun while you can't but you can change that.