Communication
How To Deal With Embarrassing Moments In Your Life
Last Update on October 1, 2020 : Published on October 3, 2020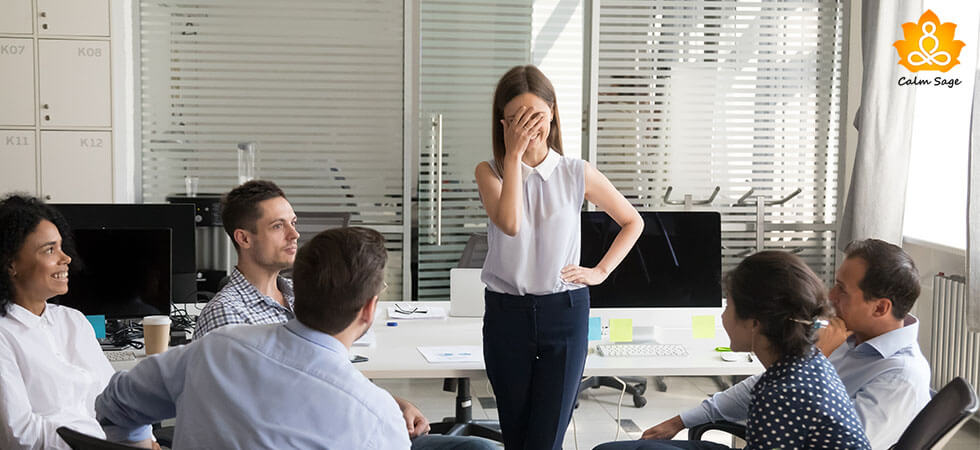 Let me start with the most embarrassing moment of my life here. It was a year back when I participated in an intercollege fashion show where thousands of people were present in the audience and the judges belonged to the glamour industry. When I started walking on the ramp, I was pretty confident unless I flipped off the stage while taking a sharp turn back.
Gosh, imagine my embarrassing situation and the thought of letting my college down in front of everyone. But do you know what I did? I laughed my heart out after falling off, thinking that this is not what everyone experiences in their life and I am definitely different from other people. Well, this is how I gathered my confidence and my broken ankle back to my college.
Now when I relive my memory, I enjoy it more. So how to deal with embarrassment smartly and get over it positively? Well, I will tell you how but remember that you have one life to cherish every moment. Don't be disheartened but smile to yourself and promise to make things better. Let's scroll down for more!
How To Deal With Embarrassment?
"The secret of creative life is to feel at ease with your own embarrassment."
Moments that may hold the space in your head due to embarrassment are mostly related to unknowing privacy breach, rejection, criticism, awkward situations or compelling environment. But how to deal like a pro?
1. It Happened But It Is Gone!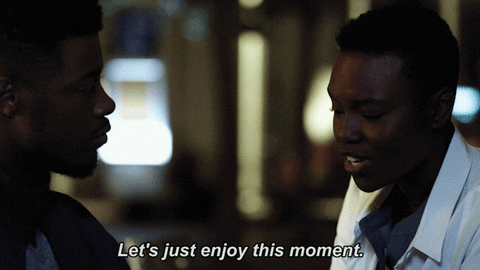 Surely, the moment of embarrassment may strike you with a blow for a moment but can you change what happened? Can you repair the damage already done? If you can, you should but if you cannot, be bold to accept it like you have already accepted so many past moments in your life. The people whom you are concerned about will let it pass away after a few days but the most important thing for you is to let the moments stay in the past.
If anything in the past bothers you today, it is best to come back to the present moment and enjoy what you are doing right now.
2. Free Yourself From Perfectionist Trap
Come on, let's face it! No one out there is perfect. It's just a matter of time that you went into an embarrassing situation this time. This embarrassment comes when you feel that others are perfect and you have been acting as a fool amongst them. Perfection is a very subjective term and has been set by you, according to your standards. Take the moment as an opportunity and grow from here.
3. Laugh About It
Accept your action and let it go with a laugh. When you are comfortable in your shoes and confident enough with a laugh, there is no one who can let you feel down. Smart trick, eh! If you let it go positively, getting over embarrassment is also easy in future.
 How To Get Over Embarrassment?
 Usually, embarrassing moments bother after its occurrence. Our brain sometimes is not able to process conditions in the situation but when it thinks about all the aspects later, an individual feels drowned with guilt and throws himself in the negative direction. Well, to avoid this, I will tell you how to get over the past situations and avoid ruining the present.
Some of us like being shameless! It is because we don't care about what others think about us and are actually comfortable with their own skin. In fact, this 'shameless' attitude keeps us more confident to relish every opportunity. Any destruction also looks like a chance to grow back.
Risks are attractive and not insecurities! You could have dropped your self esteem and confidence due to past instances but in order to get over embarrassment, you must not be fearful again. If you are in fear of committing mistakes again, you will definitely make it. Better get on a journey to free yourself from fear.
You are not alone, all of us have been there! In some or the other way, each one has been through embarrassing situations and got over it. If it helps, read stories of other people's embarrassing moments or talk to them about it. When you find them, you will realize that you are just as normal as others.
Don't be harsh on yourself! Be who you are, no matter however it is! It is you! Stop comparing yourself with others or think about what they think of you. You have stretched your horizons and it is good for your future. Getting out of your comfort zone is a little tricky but it is indeed not bad.
Relax & Enjoy Life!
If you think you have seen enough then let me tell you that life is still full of surprises. You will find amazing moments in future as well as more embarrassing moments than before. So brace up yourself with an open heart and collect the previous moment as an archive. Make the other moments less embarrassing with your witty smile and confidence. Yes, stay confident with everything and feel blessed for a great life. Getting over an embarrassing moment would look like a cakewalk soon!