Relationship
How To Fall Out Of Love With Someone?
Last Update on August 26, 2021 : Published on July 12, 2021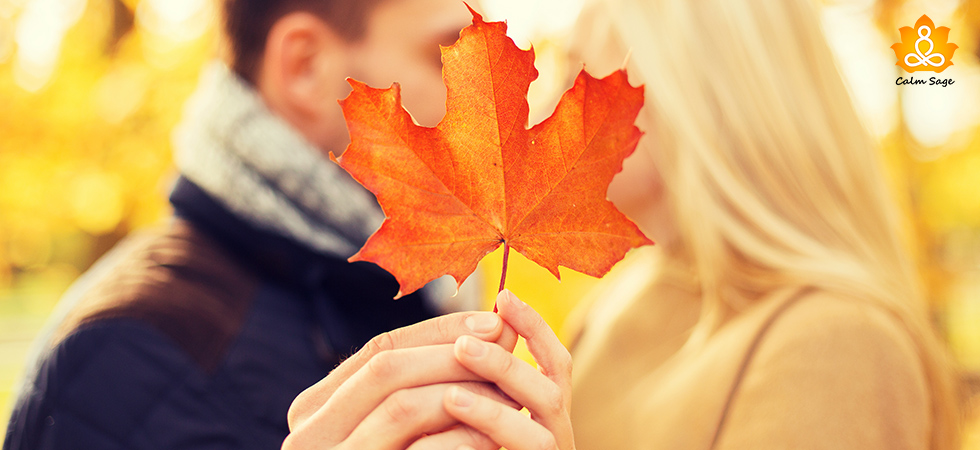 If you have gone through one-sided love then you know that it hurts to not to have unreciprocated feelings. Such one sided feelings need to be repaired by falling out of love with someone.
Although it is definitely not an easy job and requires skills to master it all, saving your emotions from getting ruined must be done.
So let's figure out how to come out of love and bring peace to your heart and mind.
9 Ways To Fall Out Of Love With Someone Who Doesn't Love You Back
1. Write Down Why It Didn't Work
Sit down calmly and think about the reasons why you miss them so much and why they were right for you. You can even write down the reasons why this relationship couldn't work.
You may think of going back to the same person again but you would notice that it just doesn't mean right for you. Be conscious of how you view your relationship in the present as well as how it was in the past.
2. Allow & Accept Yourself Being Hung
Accepting yourself in a state of being left hollow and hung is surely a difficult process. However, this sadness and disappointment shall be accepted. And to begin this, realize that you have to go through it.
Gradually you will start distracting yourself and process those painful feelings of loss and denial. We know that rejection hurts, so accept it the way it comes. It becomes only a little easier to fall out of love with someone.
3. Cutting Off The Contact
It might be great to become friends with them someday in the future but for now, choose to cut off all contact to fall out of love with someone.
Your feelings will take some time to fade off and hence you must avoid connecting with them over calls, messages, or any social media channels. Avoid asking your friends about the person or else it will be difficult for you to move ahead in life.
4. Write A Letter (& Don't Send)
Surely there are urges and numerous thoughts lingering in your mind and you want to communicate them all. But the other side is that they are not interested in knowing about your feelings. Well, write a detailed letter explaining how you feel and what they have missed out by leaving you alone.
However, do not send this letter and keep it safe somewhere. You can choose to publish them anonymously as a blog or completely keep it away from the eyes of everyone, including yourself.
5. Let Yourself Be Sad
If you resist the sadness for a long time, it will only end up hurting you. Although this change will be painful as you are grieving the loss of someone.
However, what matters is that you will be loving yourself more than anyone else post this mourning. Give yourself permission to feel sad and lean back to stop loving someone.
6. Revisit Your Beliefs Of Love
We all make beliefs around various terms, and love is no exception. If you use your heartbreak experience to revisit the beliefs of love, you will be able to open up to newer concepts.
Heartbreaks often change inner feelings to hatred which later become neutral after a few days. The signs of maturity and capacity to love once again comes as the beliefs of love changes and evolves.
7. Get Out Of Bed & Distract Your Mind
If you think that you can fall out of love with someone just by sitting at home, lying on the couch and watching TV, it's not happening. Get out of your house, visit your friends and find your interest in new hobbies.
There is such a big world apart from being romantic and you have the power to enhance your personal abilities during this phase. Do not worry, a new love who will reciprocate your feelings will be found in your best phase.
8. Discuss With A Counselor
There is no harm in talking to a therapist or a professional counselor who is experienced to give you advice. Understand the perspective that they have for your situation as it can help you to fall out of love with someone.
Thankfully, it will all be unbiased and may suit you for your future. You can even connect with a professional by dropping us a message at info@calmsage.com.
9. Good Things Never Go Away
You might be searching for the answer to how to come out of love here and even feeling bewildered but you need to remember that if someone is not with you, they are not meant for you. You wouldn't even need to fight for someone who belongs to you.
Hence, avoid resisting the change. Give yourself space to embrace the truth and gain patience to fall in love with someone who loves you back.
Wrap-Up
Well, we hope that these methods to stop loving someone have helped you to gain insights about your inner feelings.
Moreover, we would still ask you to take care of yourself, indulge in self-love and focus on your well-being when the transition is taking place.
Next Read: