Happiness
Emotional Dependency: How to Recognize and Overcome Through it
Last Update on April 7, 2021 : Published on April 8, 2021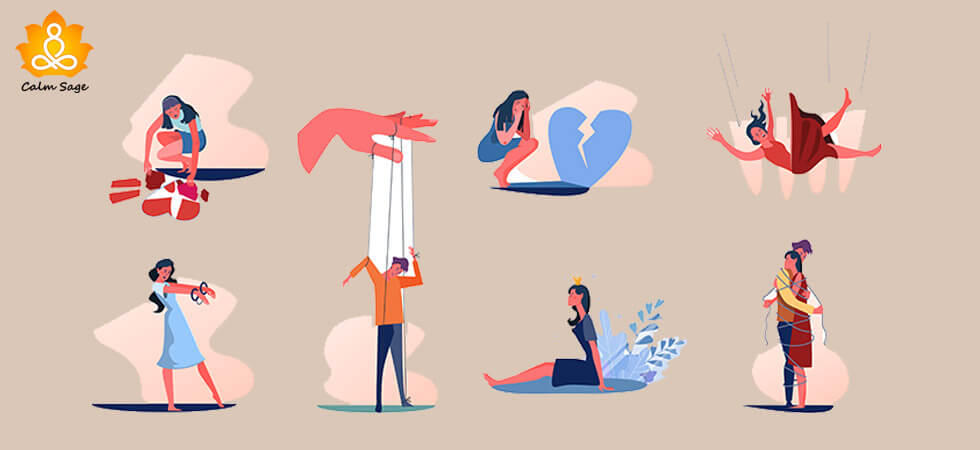 Having emotional support in your relationship is a good and beneficial thing. But, when this emotional support increases so much to an extent… do you enjoy the relationship! When life knocks you down or stress overtakes your everyday life, it becomes hard to be always comforting, empathetic, listening, and supporting.
It's like relationships and support goes hand in hand. When emotional support goes beyond an extent or limit, it is referred to as emotional dependency. When things do not go hand in hand, it might turn your relationship into emotional dependency.
Also Read: Emotional Wellness: Ways To Improve Your Emotional Health
The overall reliance on your partner or vice-versa situations can take a toll on your relationship. So, before your relationship goes into this phase, it is better to recognize the pattern and work on it together. Let's see how we can overcome the phase of emotional dependence in relationships.
Traits of Emotional Dependency:
For better understanding, let's think of emotional dependency like a spectrum.
Complete emotional dependent relationship works one-sided only. When only one person is responsible for all the support and fulfilling all the needs, it is referred to as a complete emotional dependence relationship.
Then here comes the other one, interdependent relationships. This type of relationship is a kind of healthy relationship, it falls in the middle.
In the end, come the independent relationships where both sides work according to their demands and needs.
In complete emotional dependency, when your partner completely relies on you and your support, it causes distress and completely affects your relationship. The feeling of not being able to live without their emotional support takes your relationship onto a different level of toxic or unhealthy dependence.
Signs of Emotional Dependency in Relationship
Idealized view on everything
Lack of beliefs
Belief that you cannot do anything alone
Fear of rejection
Continuous demands of reassurance
Anxiety
Feeling of loneliness
Loss of self-worth and self-esteem
Possessive nature or feeling of jealousy
Difficulty in trusting
How Emotional Dependency affects your relationships
The most common trait of emotional dependency is that it makes your relationship unhealthy. Emotionally dependency leads your partner to ask you toxic or unhealthy questions like:
Do you really want me?
Do you really love me?
Do you want to spend time?
Do you want to break up with me?
Such questions or traits bring out self-doubt or the feeling of insecurity. Such signs can trigger the feeling of rejection, reassurance, and breakup. Fear of abandonment can result in negative behaviors and thoughts. Such traits and signs can lead to:
Stress
It is already proved that such instances and behaviors bring emotional distress to the relationship. Continuous negativity in a relationship leads to worry about the future and relationship which makes you uncomfortable, anxious, and stressed. The constant worry can result in poor mental health. Signs of extreme stress of emotional dependent relationship are:
Mood swings
Feeling of depression or anxiety
Constant feeling of sadness or anger
Lead to violence
Somatic symptoms like upset tummy, headache, or muscle tension
Less self-care
Complete reliance on a partner can lead to less support towards yourself like poor self-care. It is highly impossible to meet the needs of your partner and then focus on yourself. This results in less capability to enjoy your favorite activities.
Therefore, it is really important to work on such traits of emotional dependency. Refer to the below section for overcoming emotional dependency.
How to Overcome Emotional Dependency
From the above statements, if you feel like your partner or you are going through an emotional dependency phase, here are some self-help tips to enhance your relationship with your partner.
1. Get comfortable with your emotions and discuss with your partner. Remember, communication is the only key.
2. Do not get yourself stuck in the emotional needs, work on your emotional needs, physical needs, and self-care.
3. Observe the pattern of triggers, discuss with your partner, and make a plan to make your relationship work in a better way.
4. If you are not able to do it alone, seek the help of a therapist for couple counseling. Also, you can seek help through an online therapy system.
5. Do not let yourself sink into emotional distress. Start setting some boundaries and let your partner understand it on their own.
I hope this blog helps you to understand emotional dependency. Comment down and share your experiences with us. For more such content, follow Calm Sage on all social media platforms.
Thanks for reading!
Next Read: 
8 Signs You Have An Emotionally Abusive Parent
5 Ways To Handle Emotional Blackmail In A Relationship
Emotionally Unstable Partner? Here Are The Ways To Deal With It
Stuck In An Emotional Rut? Here Are Some Tips To Help You Get Unstuck