Motivation
13 Quotes On Inner Strength & Courage To Keep You Emotionally Strong
Last Update on March 2, 2023 : Published on December 9, 2020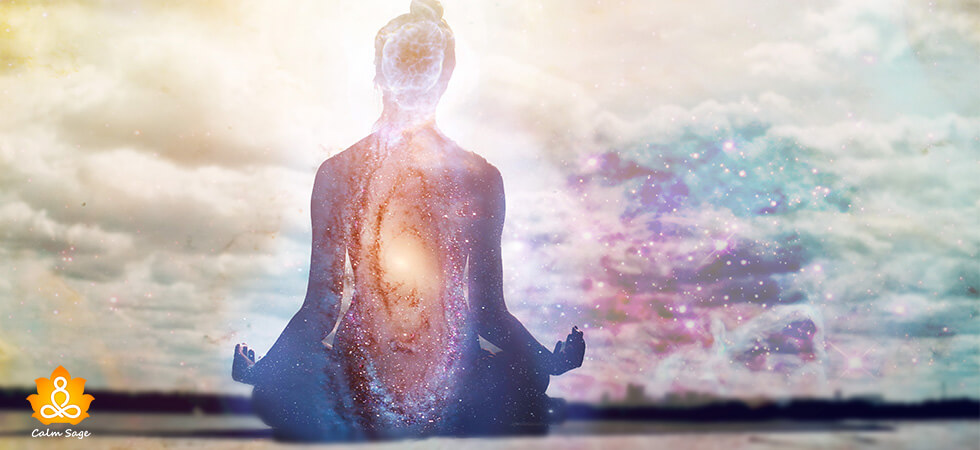 There are some days where we feel our inner strength deplete but then some days we feel strong – mentally and emotionally. Resilience is what keeps us going on those difficult to navigate days and our inner strength and courage are what make us keep pushing forward.
Embracing our inner strength, courage, and resilience can help us prevent negative thoughts to burrow in our minds and affect our spirits. How can you not let the negative affect you?
By taking back control of your thoughts, your feelings, and more importantly your emotional strength. There is power in us that makes us focus on our strengths and not let the words and actions of others affect us and our thoughts.
Pushing through challenges and problems can seem hard enough but with a little motivation and courage, fighting those challenges can be easy.
Here are some quotes to help you tap into your inner self and explore your inner strength, resilience, and courage.
1.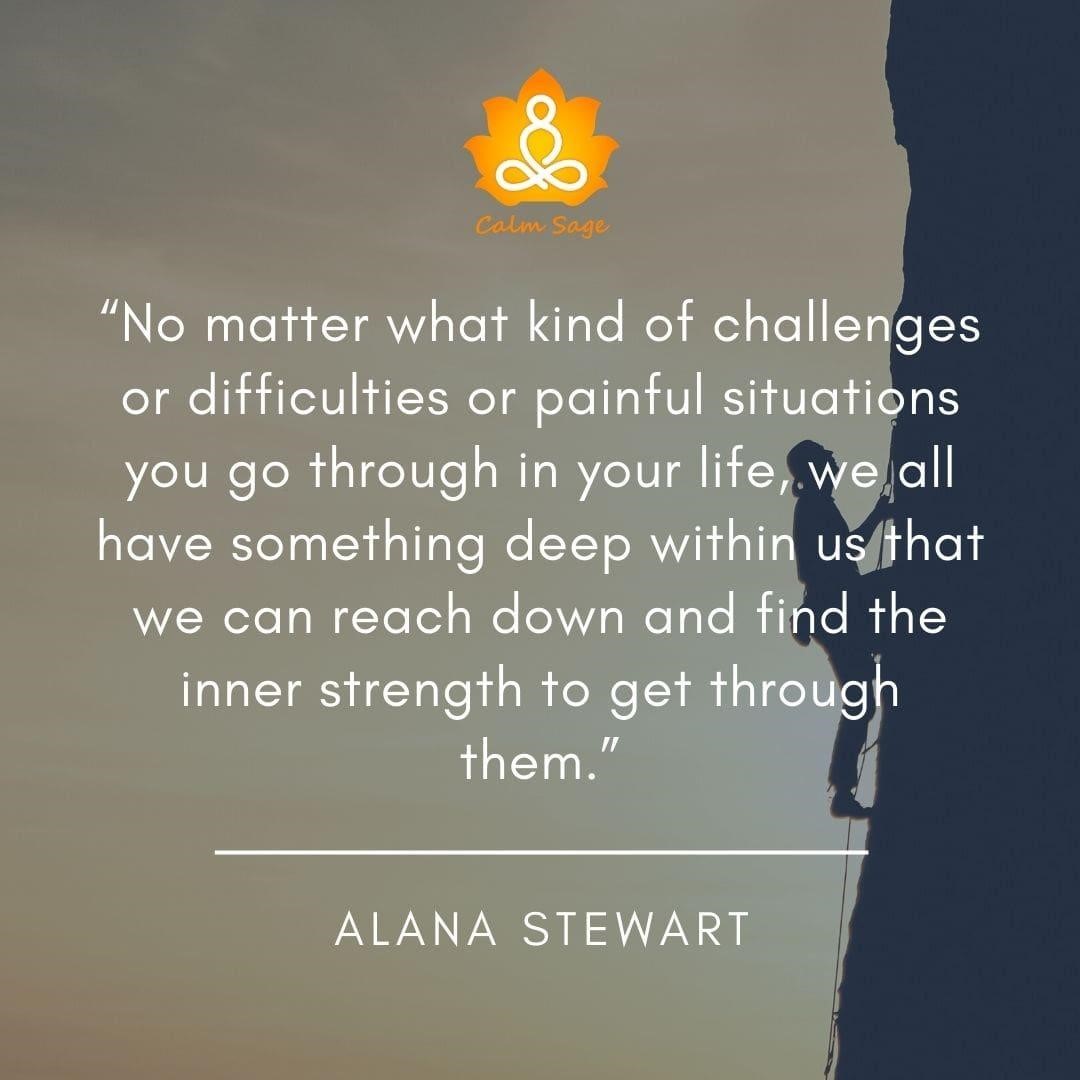 "No matter what kind of challenges or difficulties or painful situations you go through in your life, we all have something deep within us that we can reach down and find the inner strength to get through them." ―Alana Stewart
2.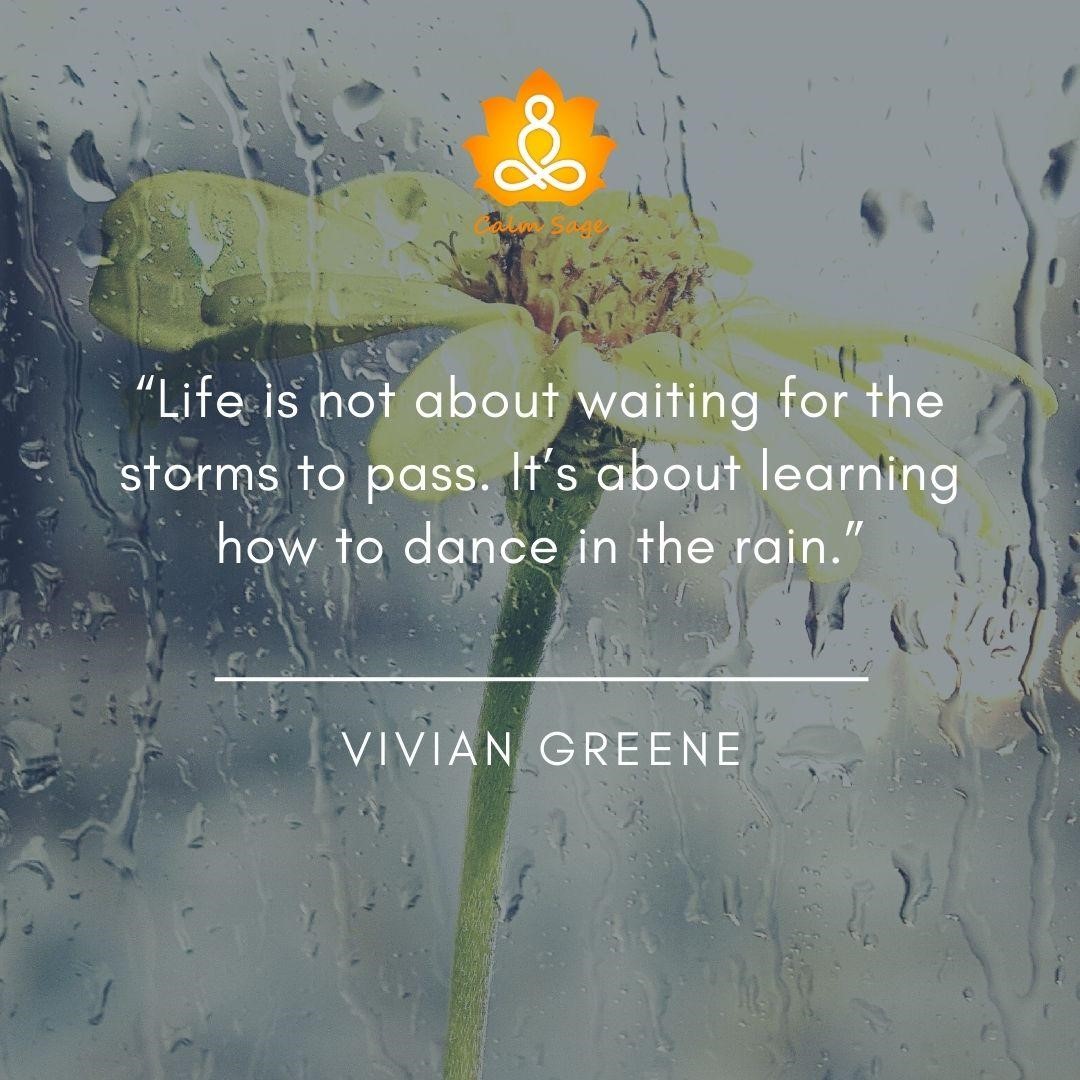 "Life is not about waiting for the storms to pass. It's about learning how to dance in the rain." ―Vivian Greene
3.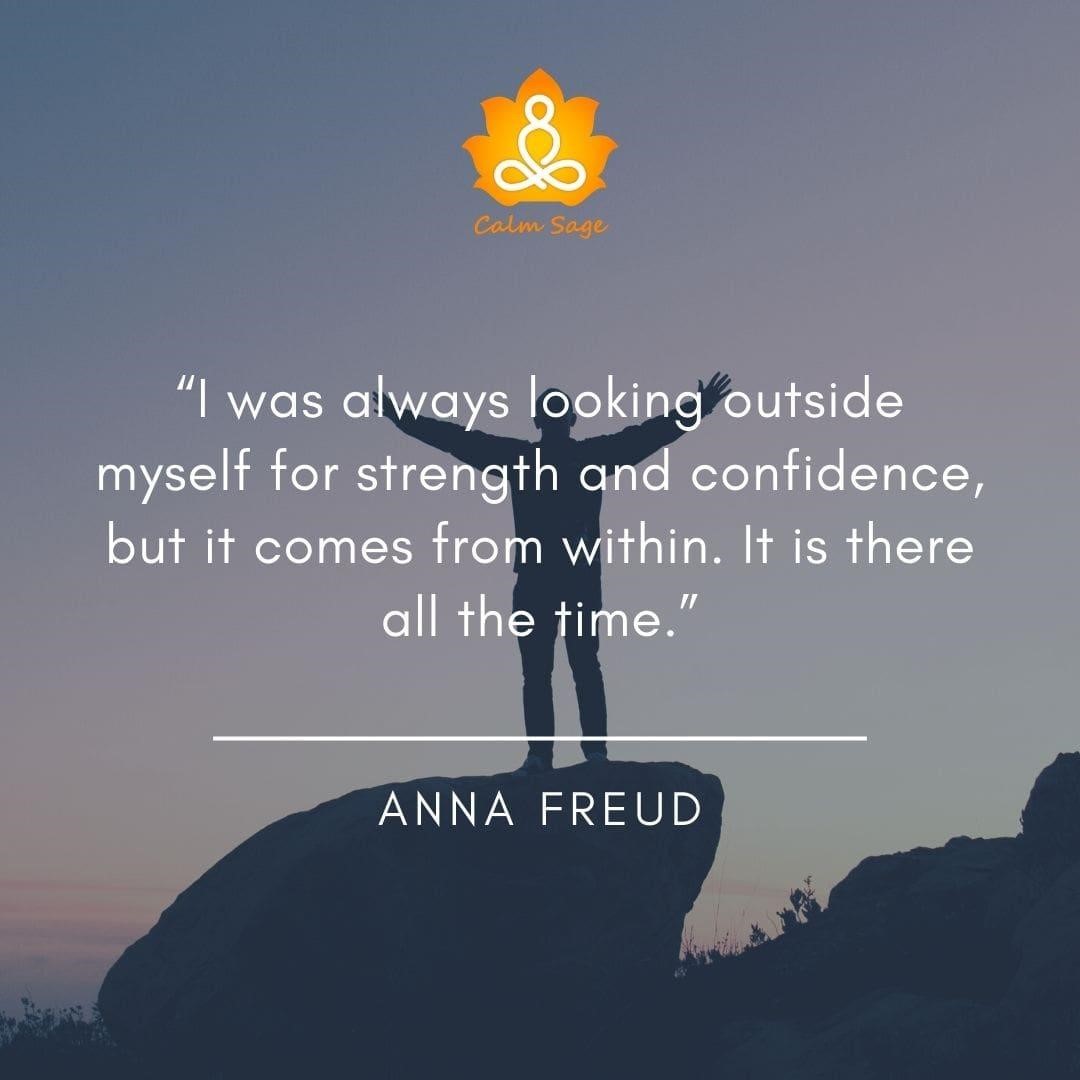 I was always looking outside myself for strength and confidence, but it comes from within. It is there all the time." ―Anna Freud
4. 
"It is worth remembering that the time of greatest gain in terms of wisdom and inner strength is often that of greatest difficulty." ―Dalai Lama
5.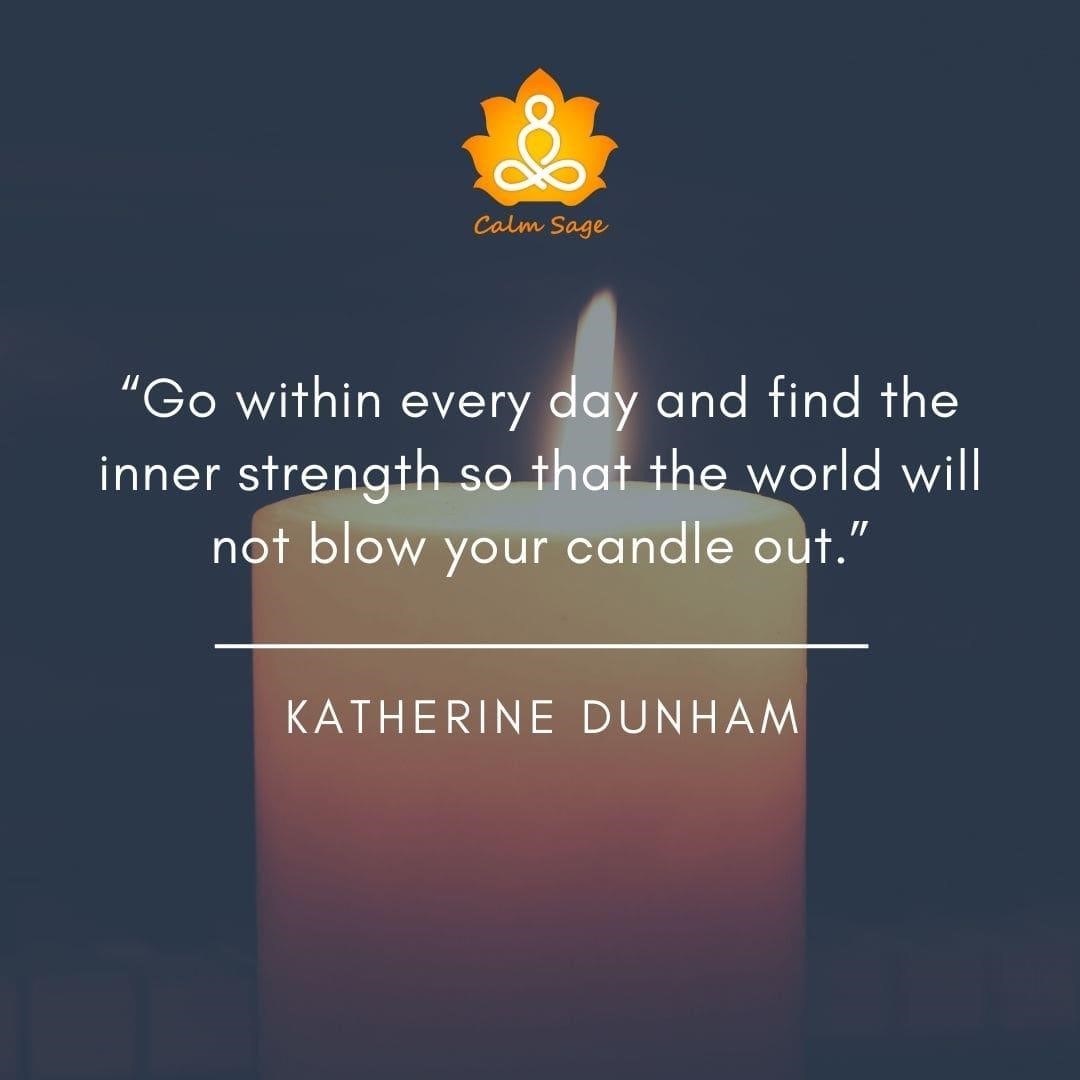 "Go within every day and find the inner strength so that the world will not blow your candle out." ―Katherine Dunham
6.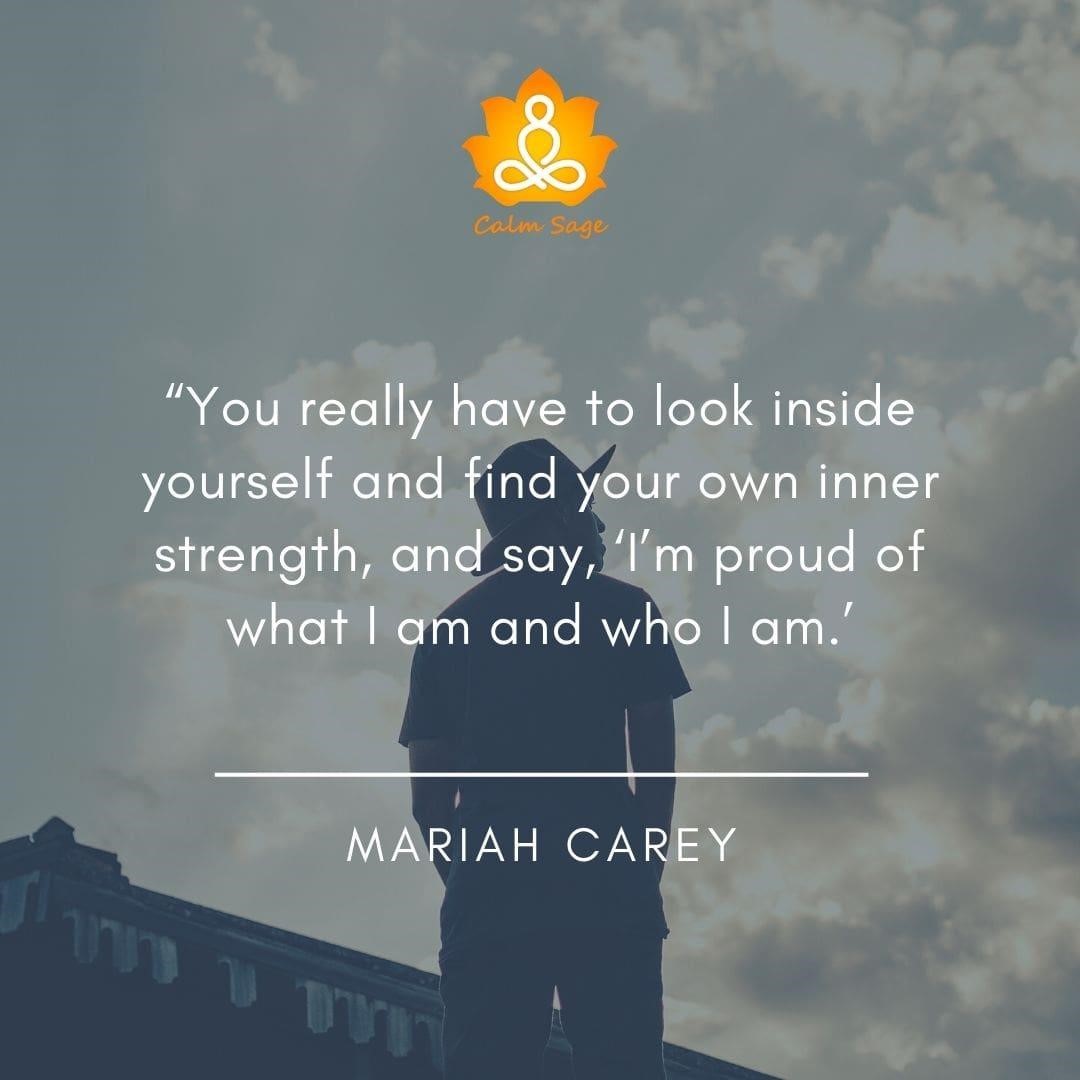 "You really have to look inside yourself and find your own inner strength, and say, 'I'm proud of what I am and who I am.' " ―Mariah Carey
7.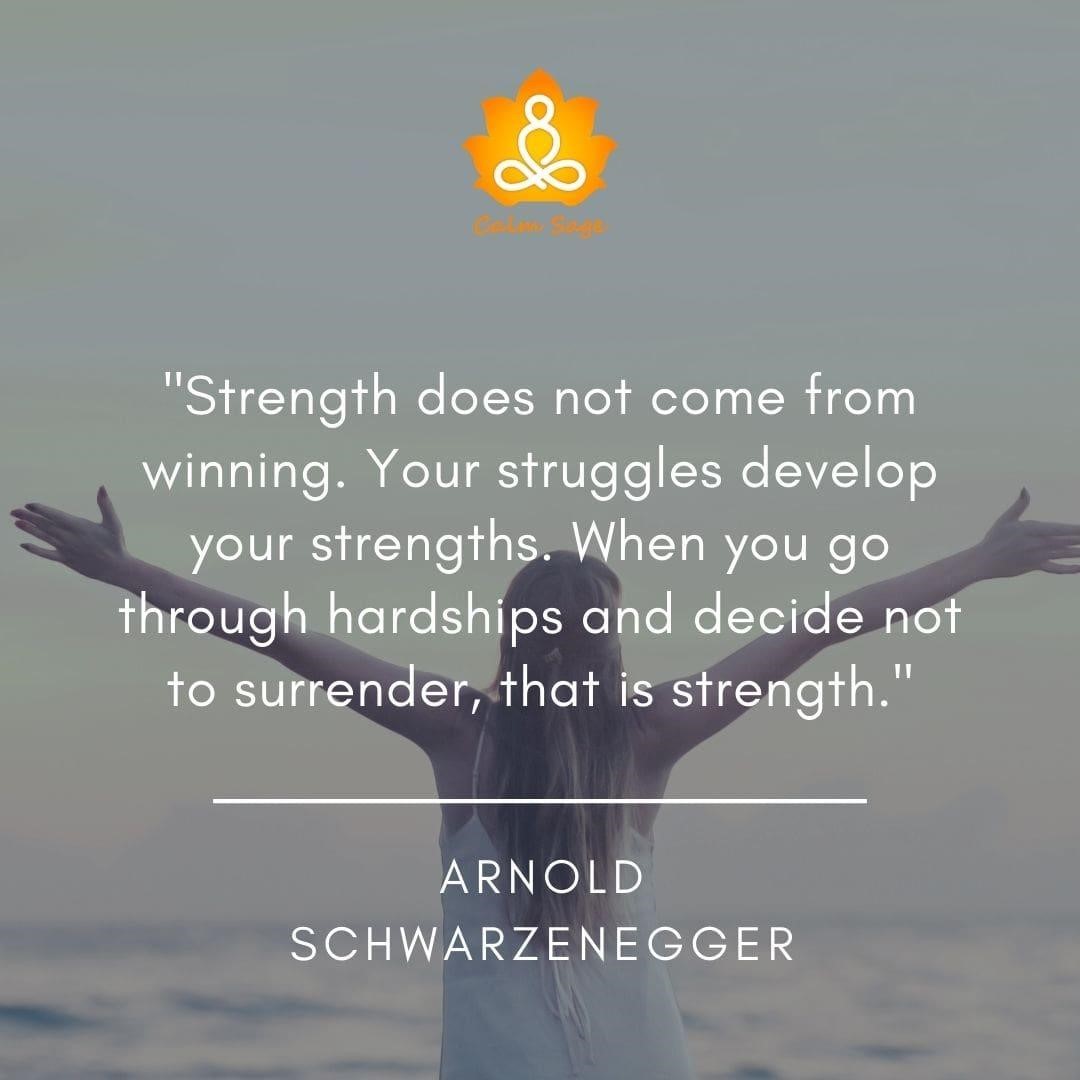 "Strength does not come from winning. Your struggles develop your strengths. When you go through hardships and decide not to surrender, that is strength." ―Arnold Schwarzenegger
8.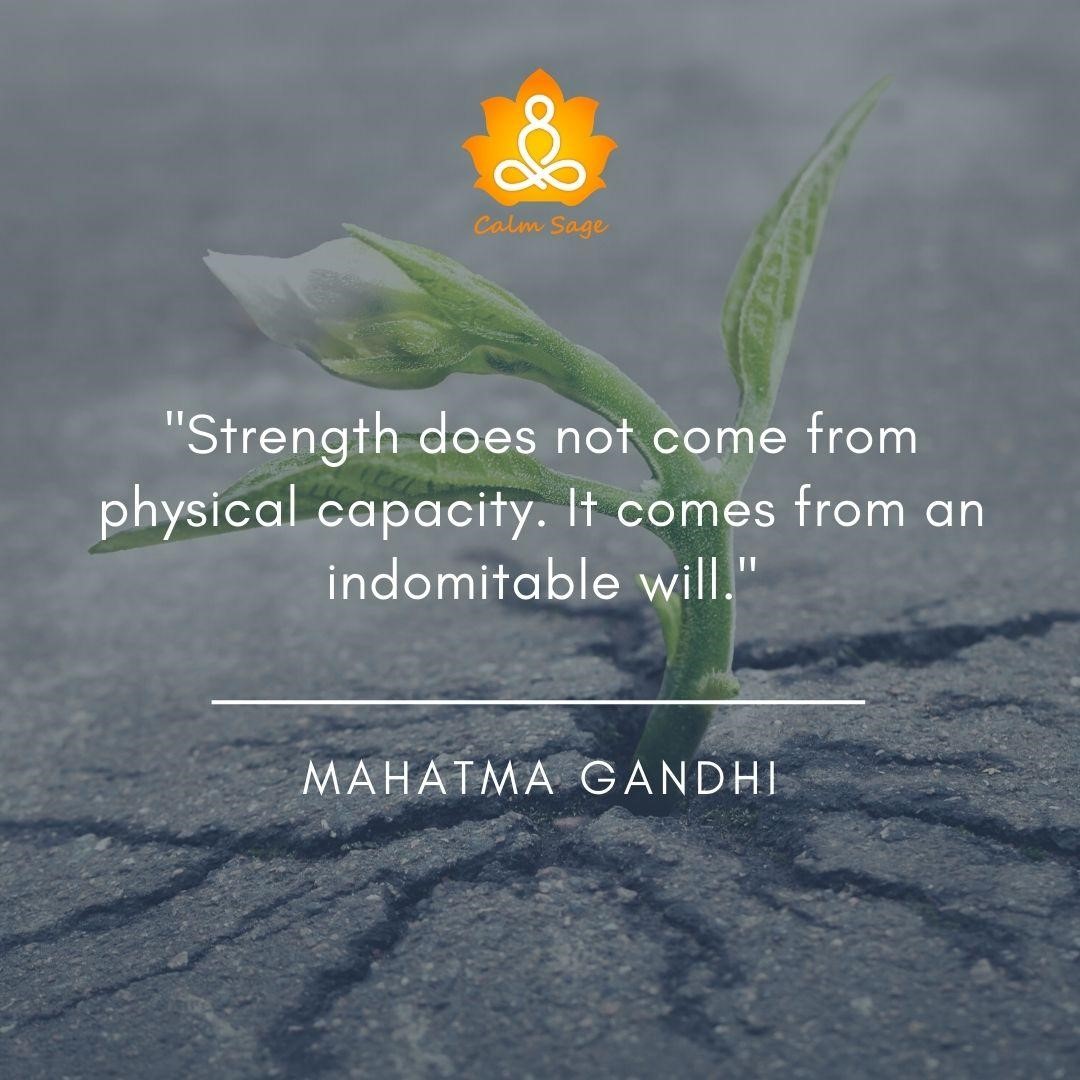 "Strength does not come from physical capacity. It comes from an indomitable will." ―Mahatma Gandhi
9.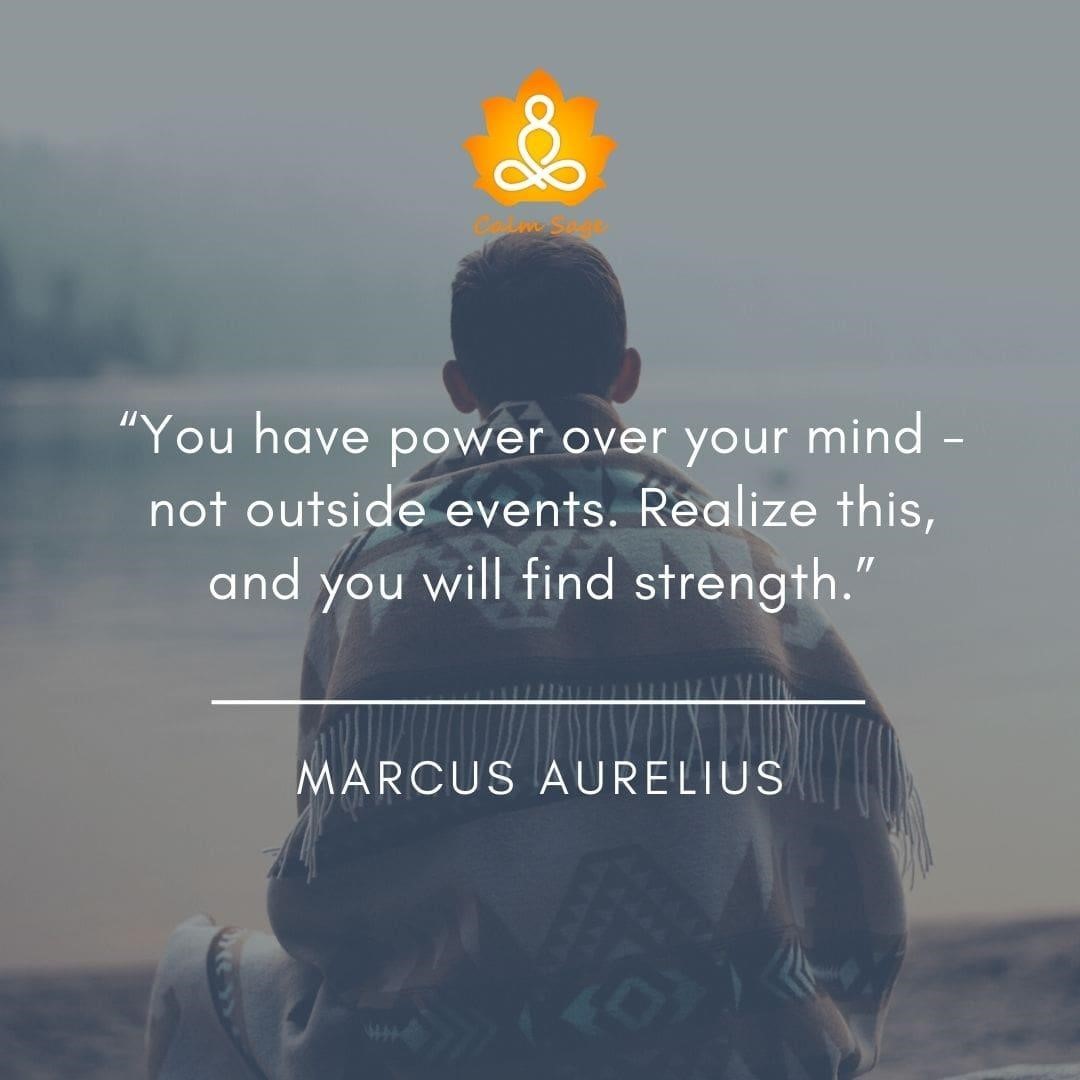 "You have power over your mind – not outside events. Realize this, and you will find strength." ―Marcus Aurelius
10.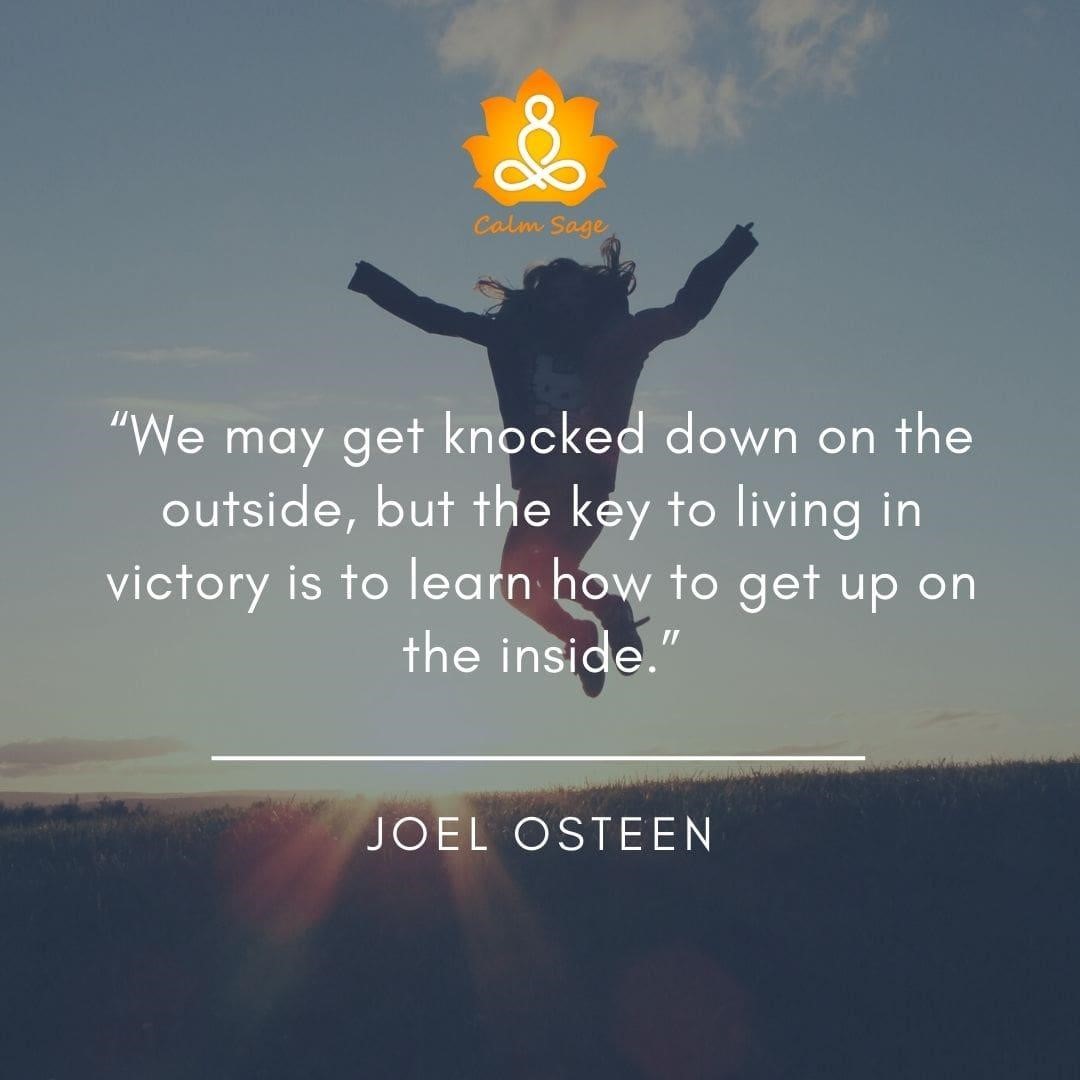 "We may get knocked down on the outside, but the key to living in victory is to learn how to get up on the inside." ―Joel Osteen
11.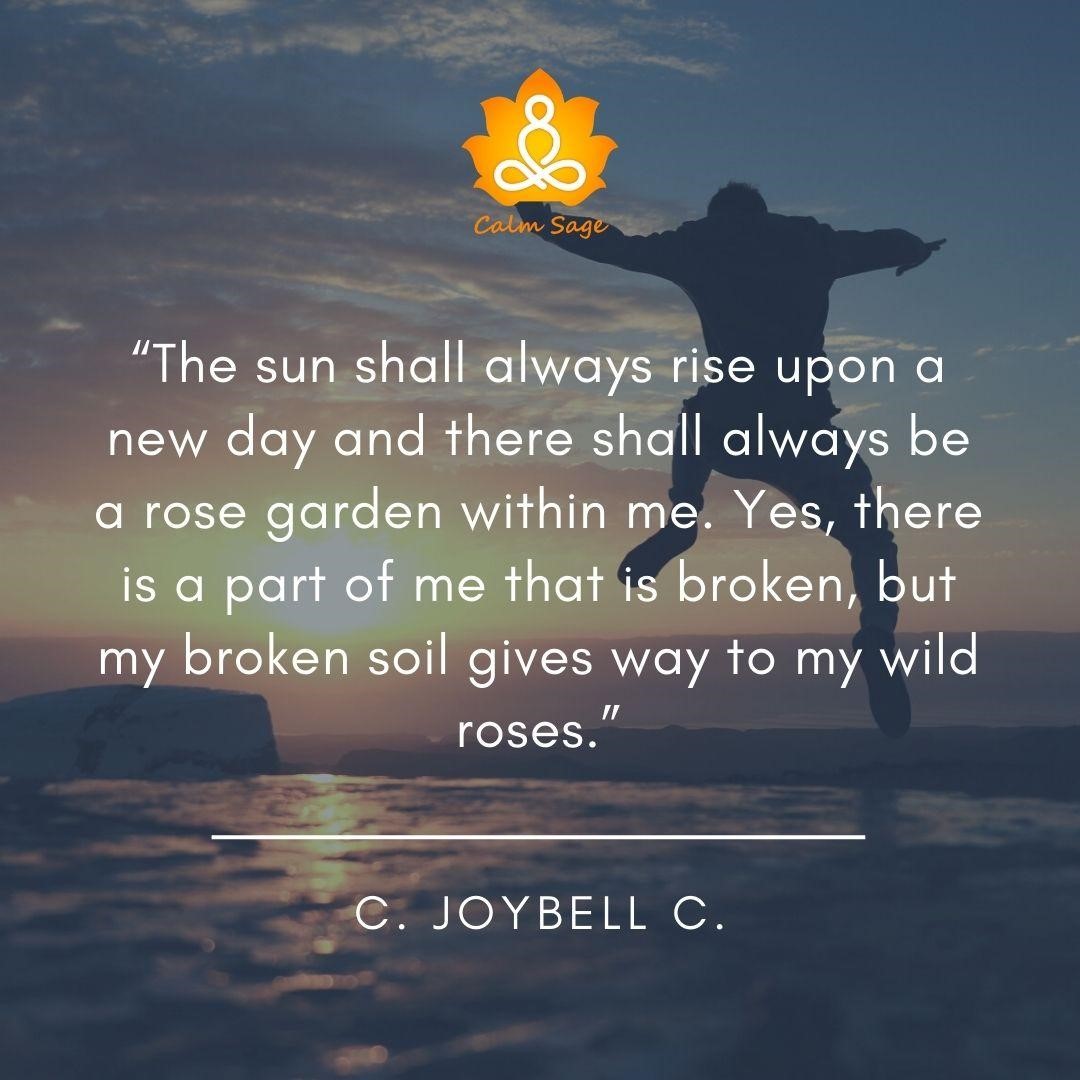 "The sun shall always rise upon a new day and there shall always be a rose garden within me. Yes, there is a part of me that is broken, but my broken soil gives way to my wild roses." ―C. JoyBell C.
12.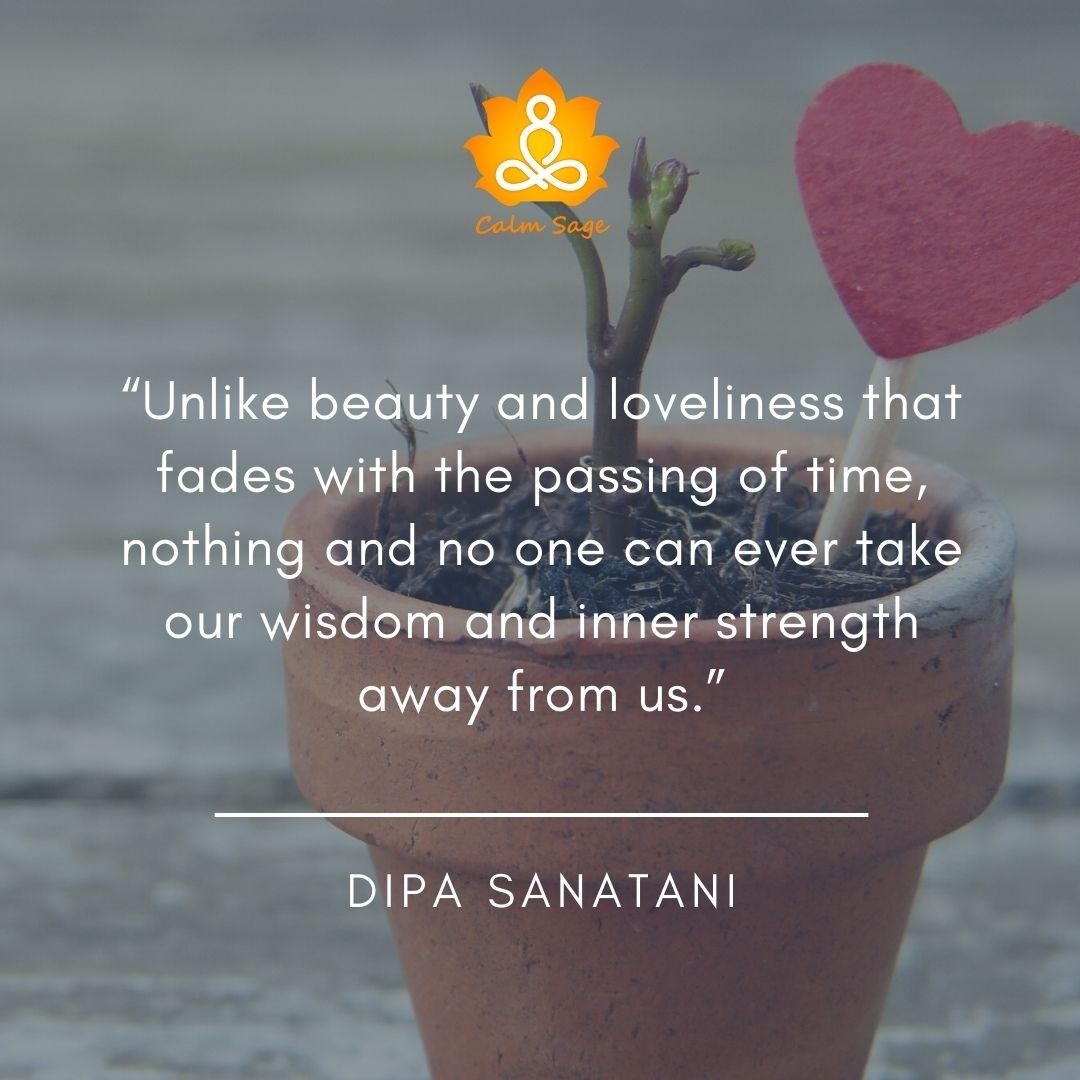 "Unlike beauty and loveliness that fades with the passing of time, nothing and no one can ever take our wisdom and inner strength away from us." ―Dipa Sanatani
13.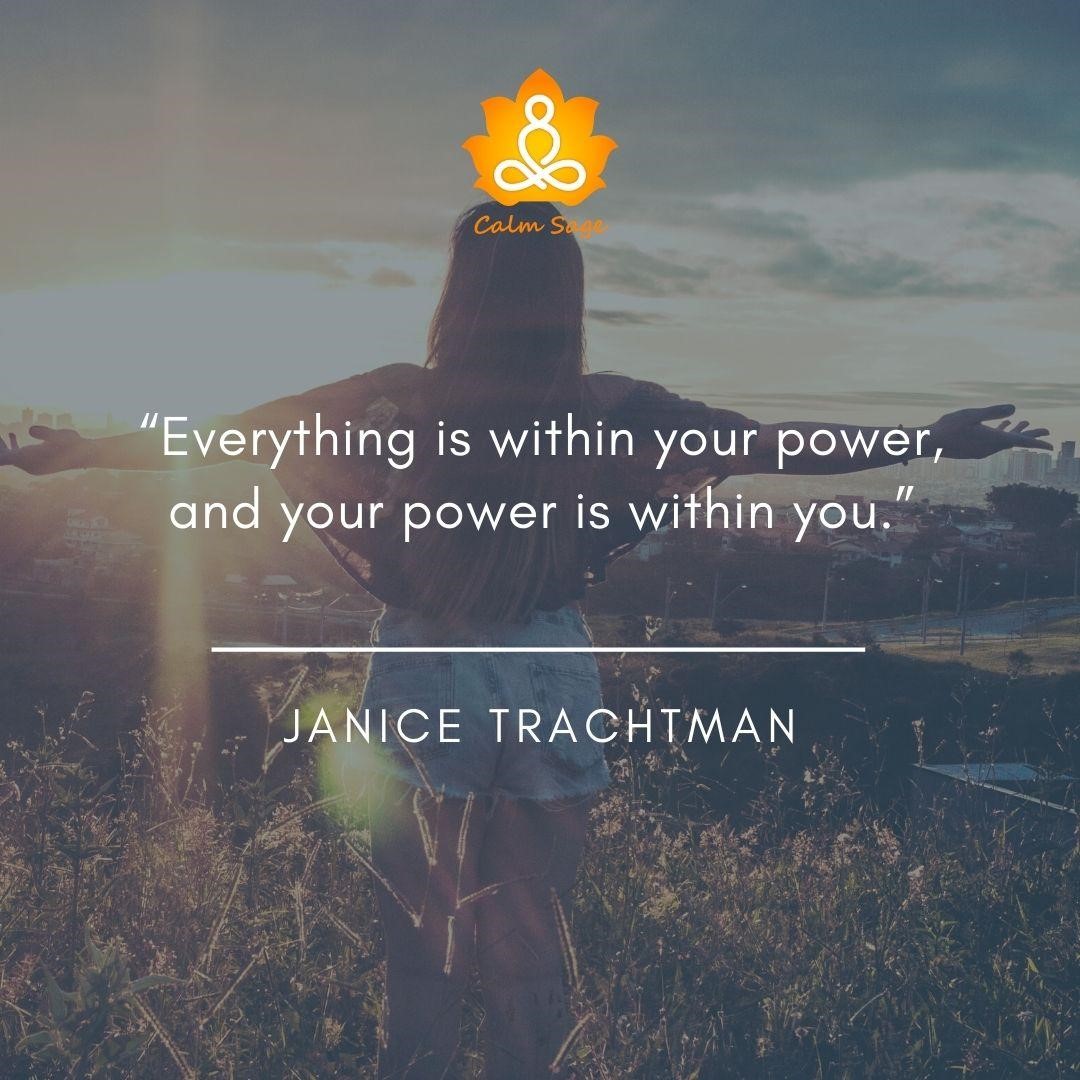 "Everything is within your power, and your power is within you." ―Janice Trachtman
Final Words
Emotional strength and resilience are what make us stronger – on the inside and on the outside. It helps us stay motivated, inspired, and determined to reach our goals and dreams.
Let us know in the comments below which quote resonates with you the most. Like Mary Angelou once said, "Nothing can dim the light which shines from within." – don't let anyone or anything dim your light.
Stay happy, stay resilient, and keep being courageous in the face of your challenges.
You are powerful, you are strong, you are enough!