Mental Health
How to Protect Your Peace on Social Media
Last Update on January 27, 2023 : Published on January 28, 2023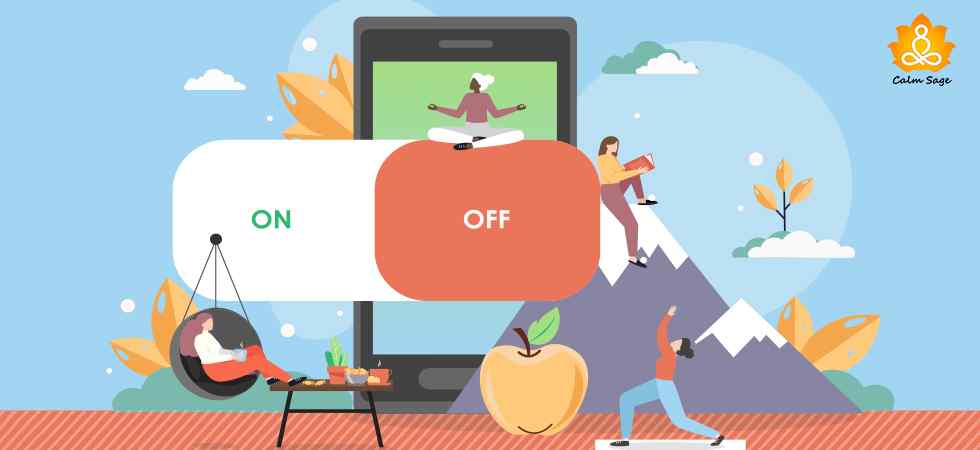 Most individuals have an ambivalent attitude toward social media. However, social media  has the potential to be a fantastic source of communication, creativity, connection, knowledge, and entertainment. But it also has some gray areas that  elicit emotions of fear, uncertainty, despair, and poor self-esteem. Although giving up on social media is the best option, various individuals prefer to avoid it because they value the benefits.
Based on a survey from the American Psychiatric Association, over 1/3 people believe social media is damaging to their emotional and mental wellbeing. According to the poll, only 5% of people think social media is good for their emotional and mental health. While 45% believe it carries both good & bad consequences.
2/3 of those polled feel that social network use is associated with loneliness and isolation. There has been a substantial amount of research that links social media sites or application use to depression. Other research has connected it to feelings of jealousy, poor self, & social anxiety.
As per a researcher who has researched the dangers of online connections and experienced the consequences of social media  below are some ideas for how people might lessen the damage social media might bring to their emotional & mental health.
Things to do to Limit Social Media:-
1.Understand the use of social networking sites or applications
Social media is a good way to communicate with people who do not live in your city or country, but it has evolved into much more than that. There is almost everything on social media, or rather, I can say it is altogether a different digital world where people live with their own identity (real or fake).
Limiting the use of social media would definitely bring mental peace because you will be out of the digital world which only looks exciting but in reality, it does not exist. Just understand the purpose of social media is that it's meant to keep regular contact with family and friends who are not in the city or country.
Rest all the stuff on social media is actually killing your time and focus.
2.Understand the algorithm used in designing social media applications.
You might have noticed in various social media applications that once you see a video or clip, the next clip or video will be of similar interest. People, especially teens, do not understand this algorithm, so they keep scrolling to see what excites them most.
The algorithm of social media is designed in such a way that it will show you only the content that you want to see, and this makes you an addict. Therefore, it is very necessary to understand that we only see what really is important.
3.Social media addiction and FOMO (fear of missing out).
While FOMO has existed much earlier than the social media era, sites like Instagram and Facebook appear to amplify thoughts that other people are having greater fun or enjoying a good lifestyle than you. This same feeling that you're losing out on some things, similar to a habit, can lower self-esteem, cause worry, and feed even more social media usage.
FOMO might drive you to pick up your device every few moments to check on updates, or to reply frantically to every warning system if it involves risking your life while driving, losing out on rest, or putting social media involvement above real-world connections.
4. Set daily time limitations
Set daily time limitations for yourself on social media. You can track and limit your consumption using applications or built-in features. By setting the daily limitations you will ensure that how much time you have to spare on social media. This will bring productivity in your professional life and personal life.
5. Remove unwanted applications from your phone
Remove the applications from your phone and only use a computer to access social media, which may make it less handy to check. By removing the used and rarely used applications. You will save space on your mobile and also by removing unwanted applications like social media. You will save your precious time.
6. Go on Digital Detox
Go on a digital detox or a social media fast to disconnect from social media. Digital detox is very important for your mental well-being. It will remove all the unnecessary thoughts that taking place in your free time under not letting you enjoy your me time.
7. Remove Toxic Accounts
Unfriend or unfollow accounts that make you feel anxious or unhappy. Make sure that you follow only your known friends and family members on your social accounts. This will help you to eliminate all the unnecessary stuff that is going to hamper your mental peace.
8. Adopt new Hobbies
Fill your time with other hobbies such as reading, exercising, or spending time with friends and family. By doing this you will not stick to your room with all same stuff inside the room and will have a time to explore and experience the outer world.
Conclusion:-
In this blog we have discussed how social media is hampering our personal life and our mental health. We have discussed about some steps or remedies to maintain distance from social media that will help you in managing your work in a more efficient manner and will generate more productivity. Try these steps and experience an all new life out of social media platforms.
Next Read:
Complete Self-Help Guide: Social Anxiety Activities To Get Better
OCD And Social Anxiety: Is There A Relationship Between The Two?
5 Quick & Interesting Social Anxiety Facts That You Should Know
Social Anxiety (In Teens): Learn The Signs, Causes, And How To Help Them Cope